Sugar Free Lemon Curd with the same creamy texture as curd with granulated sugar, but lower in carbs.  Eat by the spoonful, spread on toast or use as a dessert topping!
Fresh lemon curd is rich and delicious with just the right amount of sweetness followed by a zesty punch of  flavor.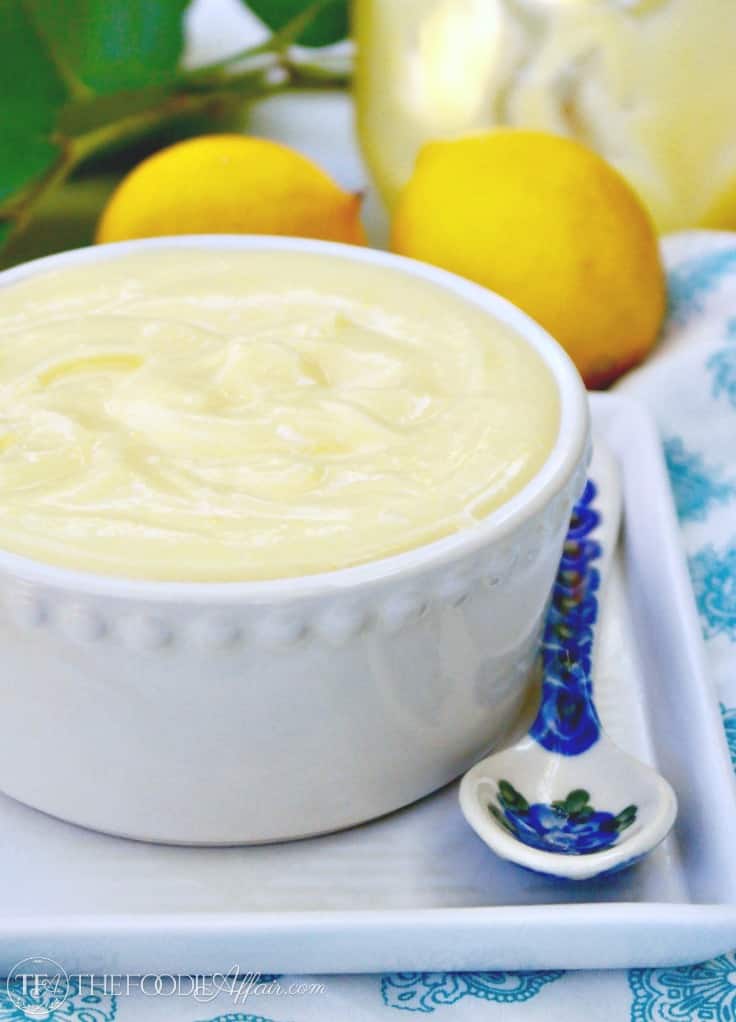 Nothing reminds you that the spring season is here until you start using those fresh lemons in recipes!  Agree?  Lemons are in their peak season now, so start using them up and get that extra dose of healthy vitamin C in your foods!
Need a quick and easy treat to serve for Easter?
This Sugar-Free Lemon Curd takes minutes to make
and once it is cold it can be added to a bowl of plain yogurt or topped on desserts like I did with these lemon thumbprint cookies, but feel no shame if it goes from spoon straight into your mouth!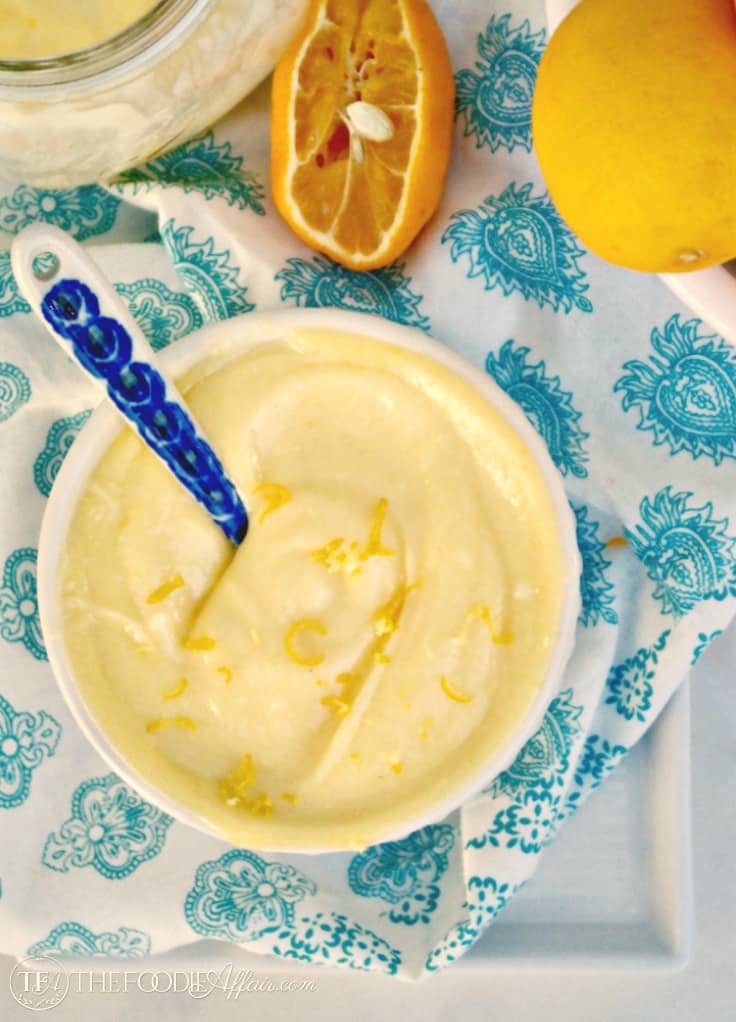 This curd is much lower in sugar than my classic lemon curd recipe with only 1 carb per serving.  Still the same delicious flavors and less calories too if you monitor that macronutrient.   This curd is is calculated to serve six, but wait until you see the treat I made that stretched this into 24 servings!  Can't wait?  Add this curd to these individual pavlova nests!
Calories
Carbs
Fat
Protein
Sodium
Sugar
 

Sugar-Free Curd

 

106

 

1

 

10

 

3

 

91

0

Granulated Sugar Curd
 

203

 

25

 

10

 

3

 

91

150
Macronutrients calculated from MyFitness Pal recipe calculator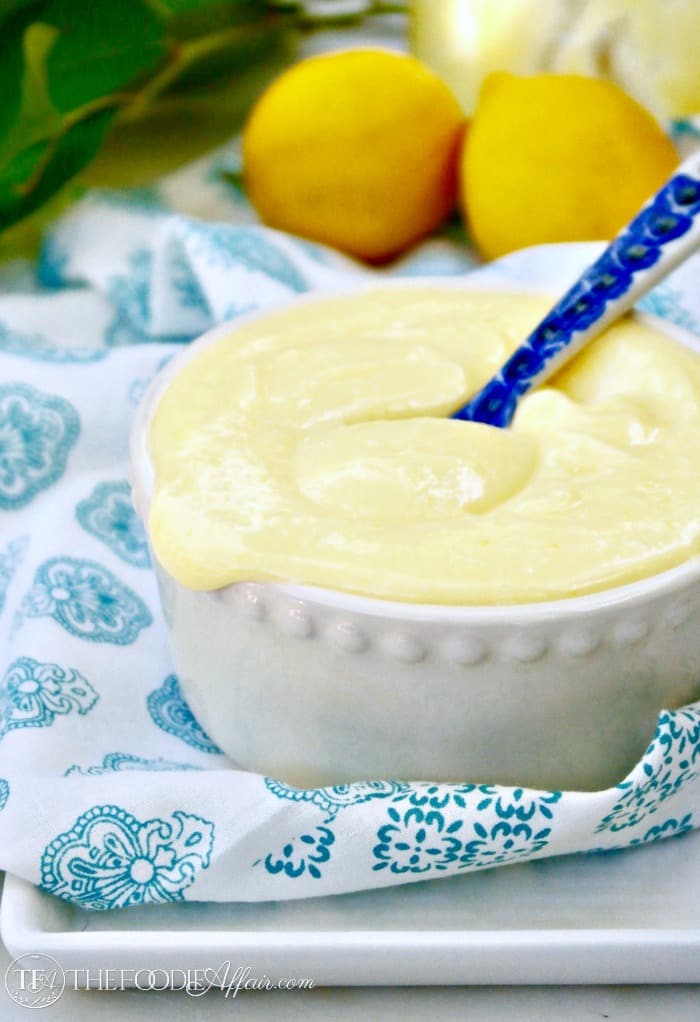 Sugar Free Lemon Curd | Low Carb Dessert Spread
Author:
Sandra @ The Foodie Affair
Ingredients
3 large eggs
¾ cup sugar alternative equivalent (I used Erythritol, which is 1:1 ratio)
⅓ cup fresh lemon juice (2-3 lemons)
4 Tablespoons unsalted butter, room temperature and cut in chunks
1 Tablespoon lemon zest (optional)
Instructions
In a non-reactive bowl, over simmering water, whisk eggs, sweetener, and lemon juice until blended. Stir constantly to prevent the mixture from curdling. The consistency should look like hollandaise sauce and will take close to 10 minutes of constant stirring. If you have a candy thermometer, you want the temperature to reach 160 F.
Remove from the heat and place through a strainer (optional). Add the butter, stirring until it has fully incorporated into the curd. Stir in the lemon zest. Immediately place plastic wrap directly on the curd to prevent a film (skin) from forming. Let it cool at room temperature, then refrigerate.