I shared this Fruit Salsa on The Foodie Affair's Facebook page while I was visiting family in Nevada over the Fourth of July holiday. It's an appetizer that I have made so often that I have the recipe memorized.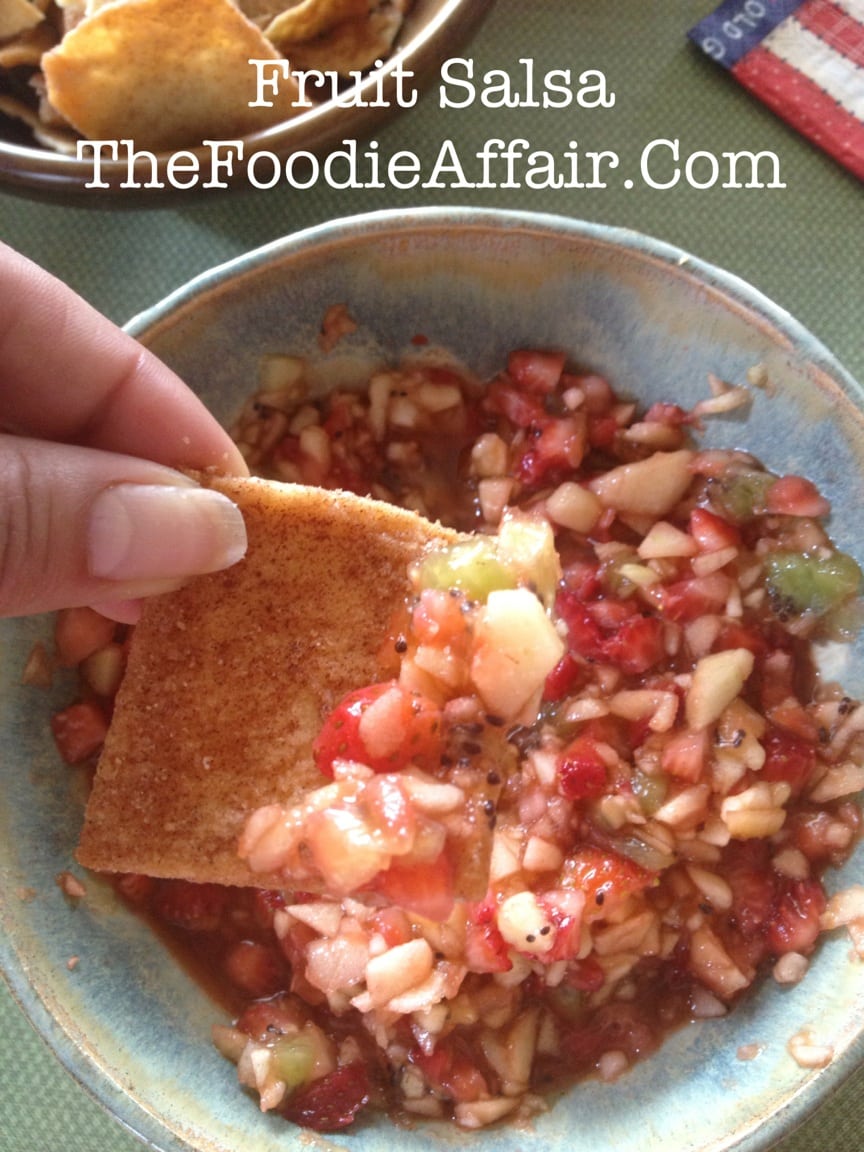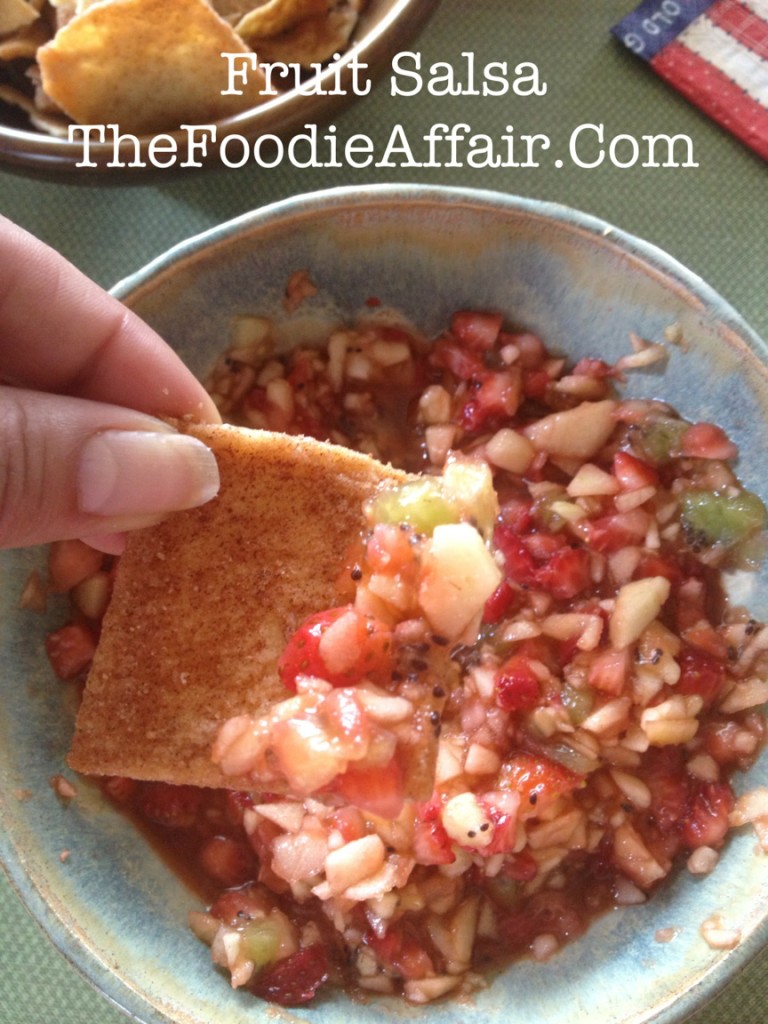 I believe I got the recipe from a Pampered Chef cookbook, over 15 years ago when I bought my handy dandy chopper from one of the many parties I went to during those days. The chopper has been one of my best kitchen toy investments ever!
Pampered Chef has cleverly created recipes that suggest what knives, serving dishes, and pre packaged spices you should use when making the recipe. Such a brilliant marketing strategy!
The hand chopper definitely saves some time when making this salsa, and for some reason kids like to pound the lever and help chop, but a simple pairing knife works just as well when dicing up the fruit.
Yield: 8
Fruit Salsa
Fruity salsa can be served with homemade cinnamon chips or if you want to save some time, use any store bought version.
Ingredients
2 Granny Smith Apples, cored, peeled, diced
1 Pint Strawberries, hulled, diced
2 Kiwis, peeled, diced
Juice of one small orange
1 Tablespoon brown sugar
2 Tablespoons of jelly (I've used sugar-free apricot, strawberry, apple jelly)
Instructions
Mix all ingredients in a medium size bowl. Let juices and flavors blend for about a half hour before serving.
Serve with cinnamon chips.



The original recipe also showed you how to make your own cinnamon crisps out of tortillas, which I have made often, but now I go for convenience and buy pita cinnamon chips from Trader Joe's.
I snapped two pictures from my phone as we were enjoying this fruit salsa, and you just saw them both!