These delicious Lemon Thumbprint Cookies are crisp and buttery with freshly squeezed lemon juice in the batter, and another pop of flavor comes from the dollop of homemade lemon curd that's in the middle.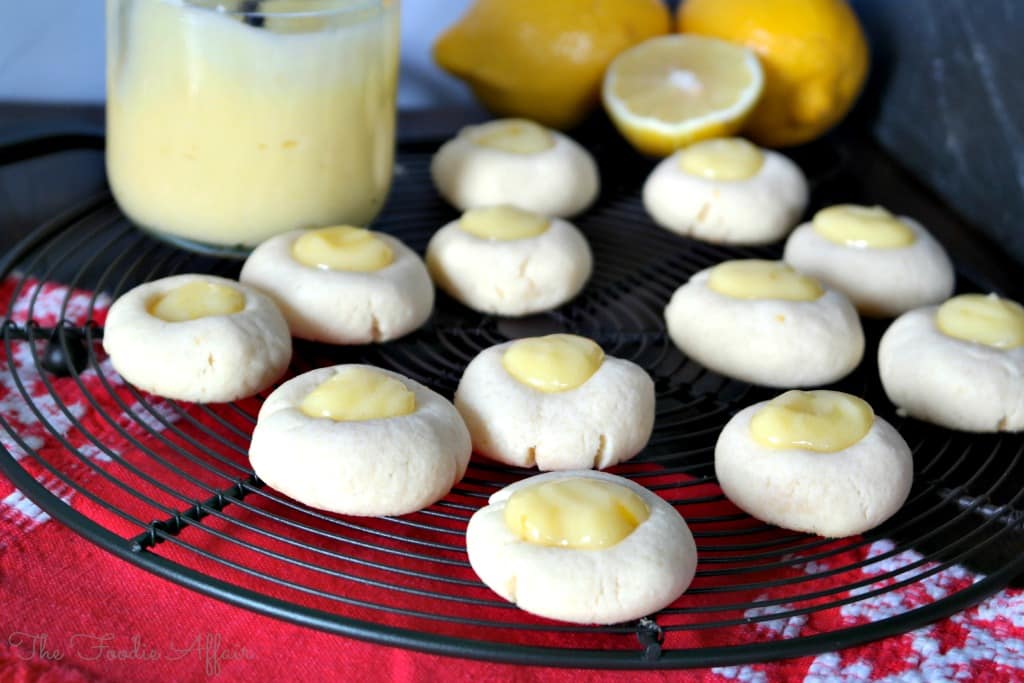 HELLO mouthwatering bites of delicious cookies!
These cute pillowy cookies were inspired after making this lemon curd. I could have eaten spoonfuls until the whole jar was gone, but lemon curd this good deserves some special attention.
I thought a little scoop right in a middle of the cookie would be delicious. They are.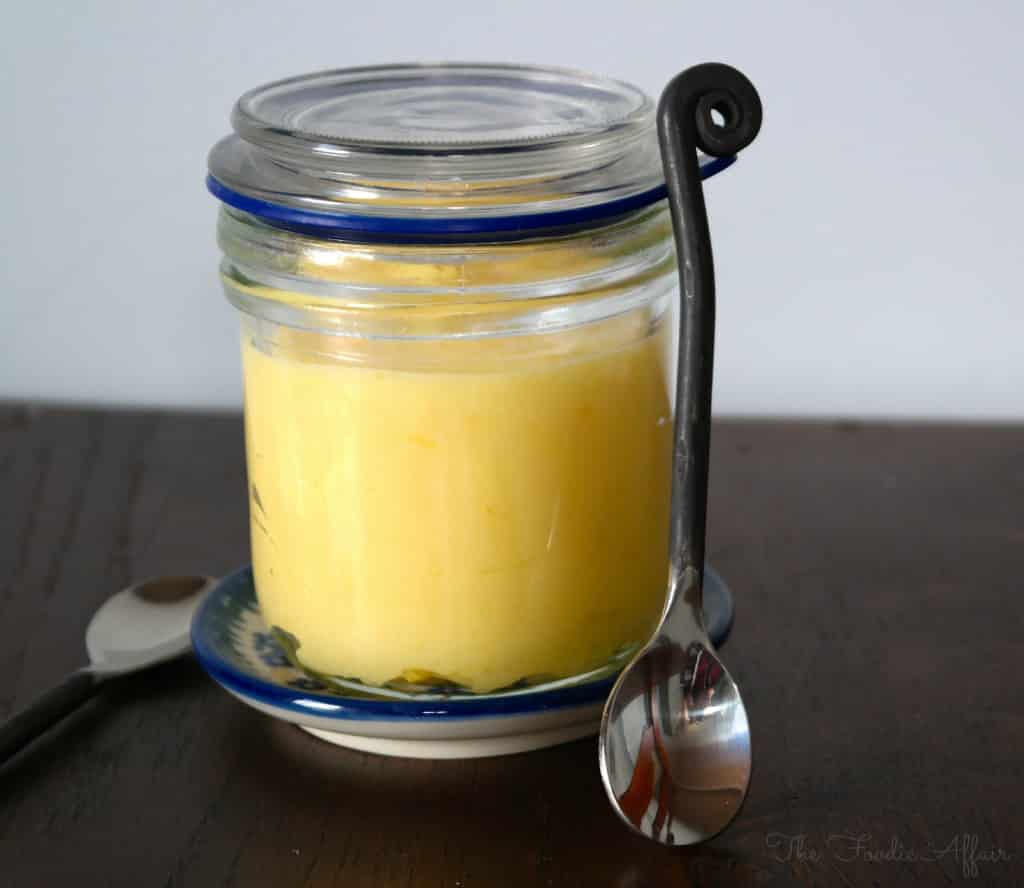 I made these right before my hubby and I went away for the weekend. He has been training for a 50 mile endurance run (yes, you read that right – FIFTY miles), and the course was in Auburn, CA, which is about a three hour drive from where we live.
We nibbled on some cookies before hitting the road, and put the rest away for my daughter and boyfriend to enjoy for keeping an eye on our cats for us while we were gone.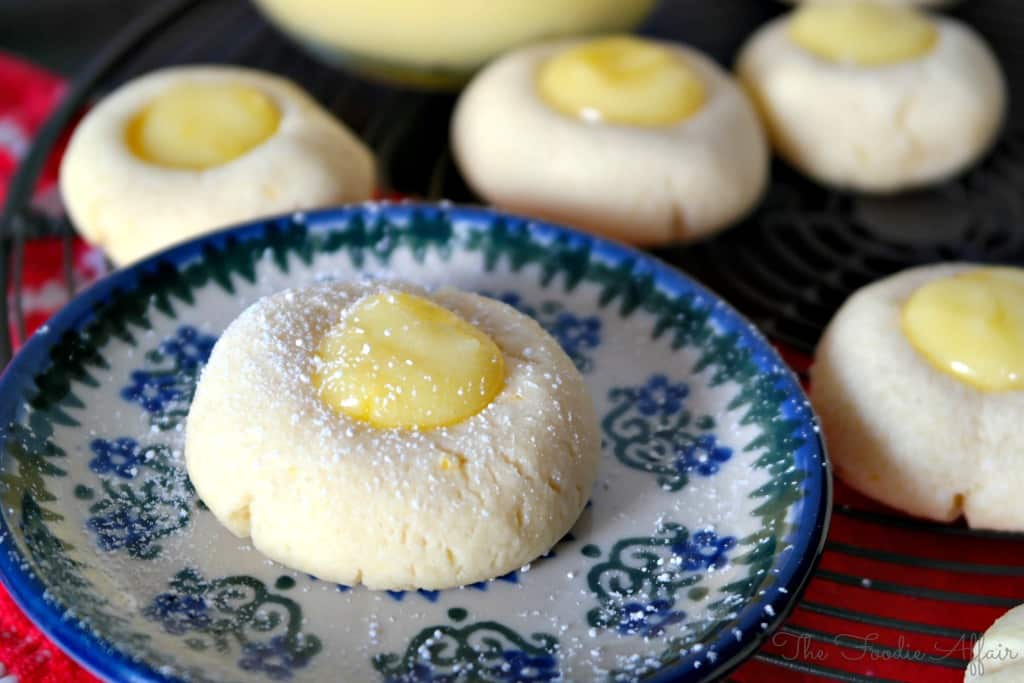 If you haven't made your own lemon curd. Do it.
The smooth and silky texture with a tart and sweet flavor is leaps and bounds better than the store bought stuff.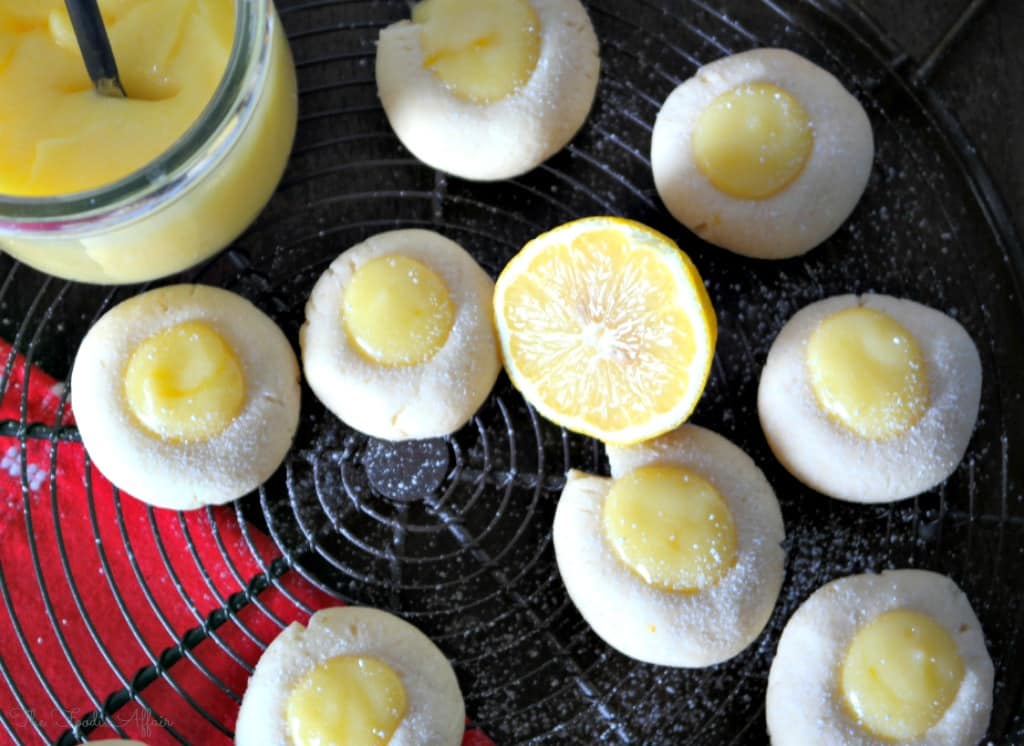 and when you add it to thumbprint cookies….incredible!
Yield: 42
Lemon Thumbprint Cookies
Ingredients
1 cup (2 sticks) unsalted butter, softened
1/2 cup granulated sugar
2 large egg yolks
1 tablespoon lemon zest, grated
1 tablespoon fresh lemon juice
1/2 teaspoon kosher salt
2 1/2 cups all-purpose flour
Instructions
Pre heat oven to 350 degrees. Line 2 baking sheets with parchment paper and set aside.
With a mixer, beat butter and sugar together in a large bowl until well combined. Beat in yolks, lemon zest, lemon juice, and salt.
On low speed, beat in flour just until large moist clumps form. You may need to use your hands at this point to form one large ball.
Roll tablespoons of dough into balls. Place balls on prepared baking sheets about 1 inch apart. Make a deep indentation in center of each ball. Bake cookies until firm and lightly golden on bottom, about 18 to 20 minutes.
Remove cookies from oven and immediately fill indentations with curd.
Sprinkle with confectioners' sugar before serving.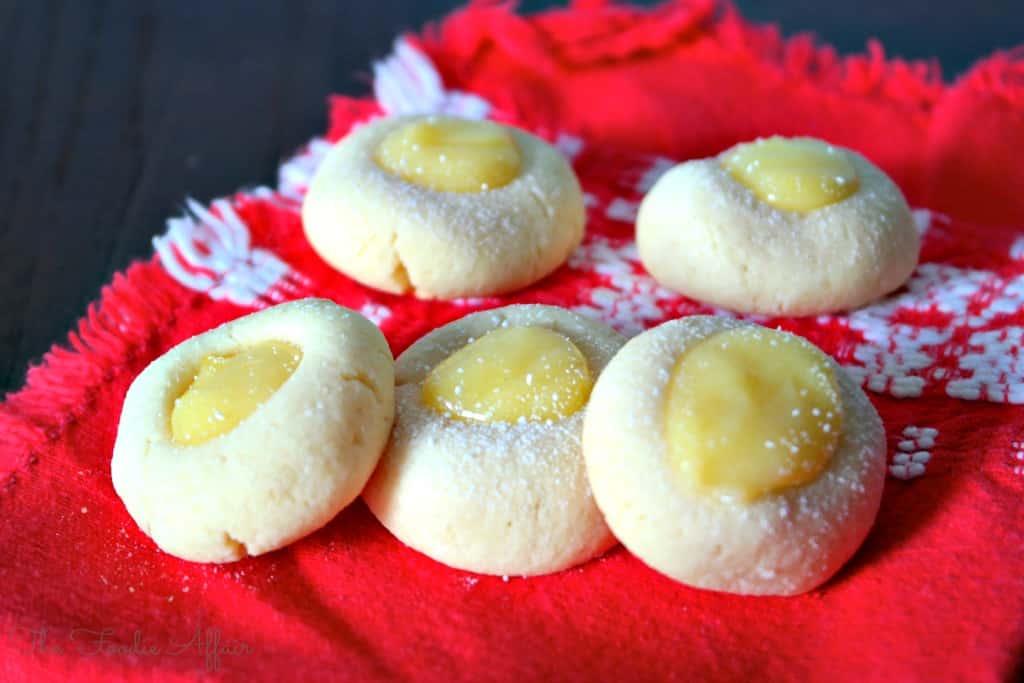 Cookie recipe from Redbook Magazine