Irish Cream Creme Brulee made with homemade sugar free Irish cream liqueur. A classic French brulee recipe with an Irish twist to tantalize your tastebuds.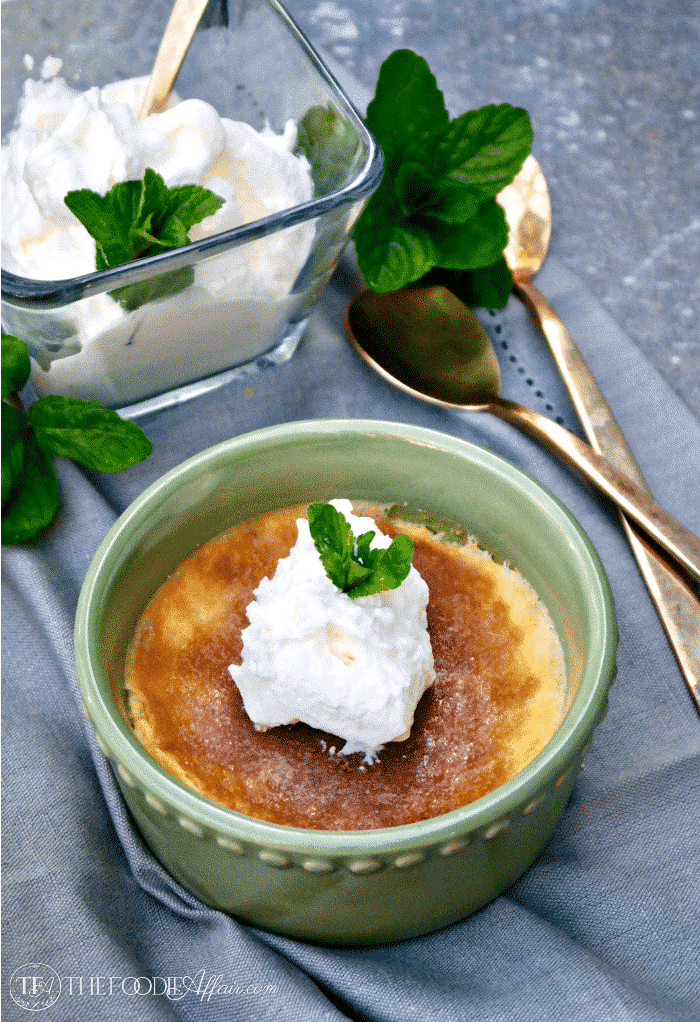 Creme Brulee
After adding my copycat Bailey's Irish Cream to coffee for several days, and using it in this Irish Cream Cheesecake Brownies recipe I still had a bit of the liqueur left.
Homemade Irish Cream is such a decadent treat and so darn tasty! There is no way I could let one drop go unused, so why not take a delicious classic recipe like creme brulee and make it even more enticing by turning it into Irish Cream Creme Brulee!
This rich and delicious dessert is sugar-free, but it's plenty sweet from the erythritol. I used the brand Swerve and it formed a nice crust just like granulated sugar does.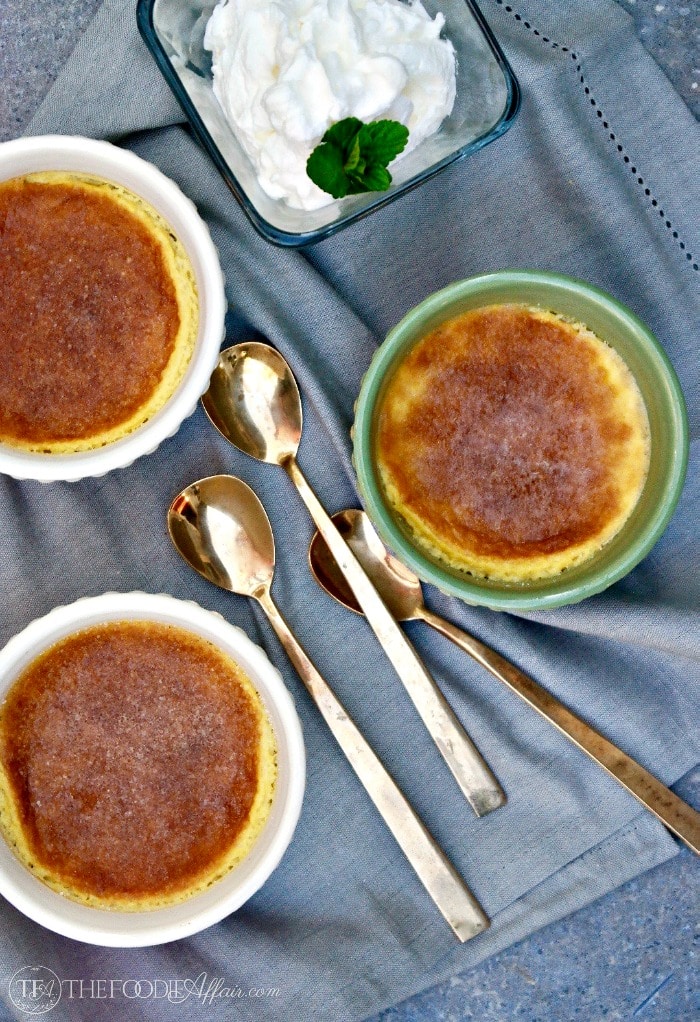 Creme Brulee Torch
If you have a super cool cooking torch, then this is the time to break it out. My torch is nothing fancy. In fact, it's pretty ugly. LOL I bought it at a hardware store and used it on this Lemon Meringue Cake.
The torch isn't a kitchen tool I use often, but it is nice to have. Just make sure you're stocked on the butane.
Turning on a broiler works well too as long as you keep a close eye on the custard to make sure it doesn't burn.
Sugar-Free Desserts
You also might enjoy these sugar-free treats: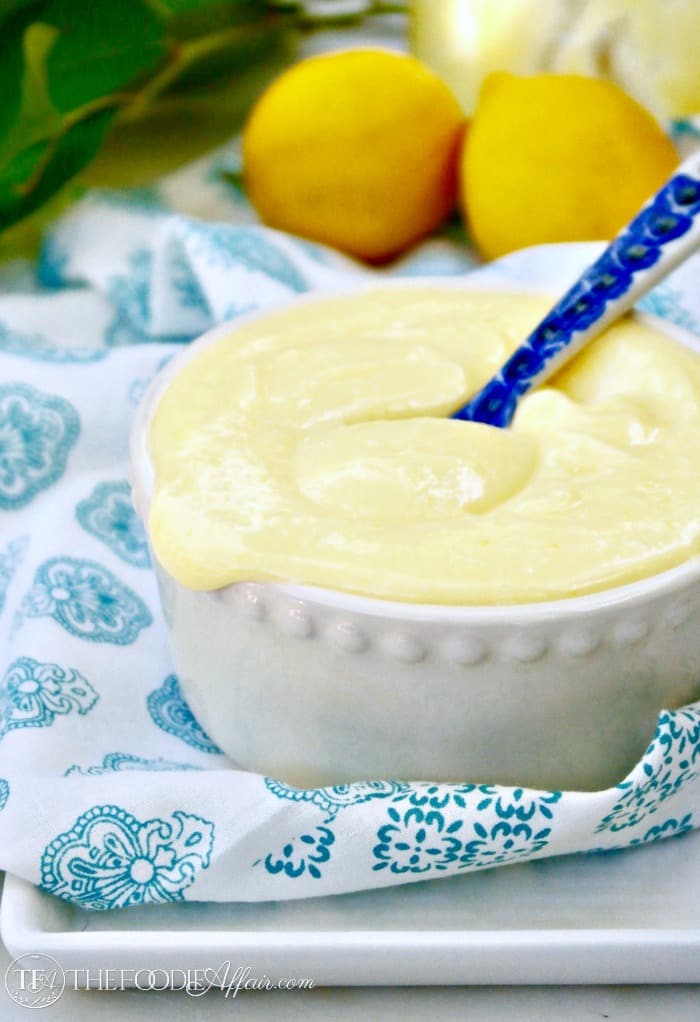 Add this Irish Cream Creme Brulee to your menu! Enjoy with guests or treat you and your lucky leprechaun to a couple days worth of dessert. Don't forget to add fresh whipped cream!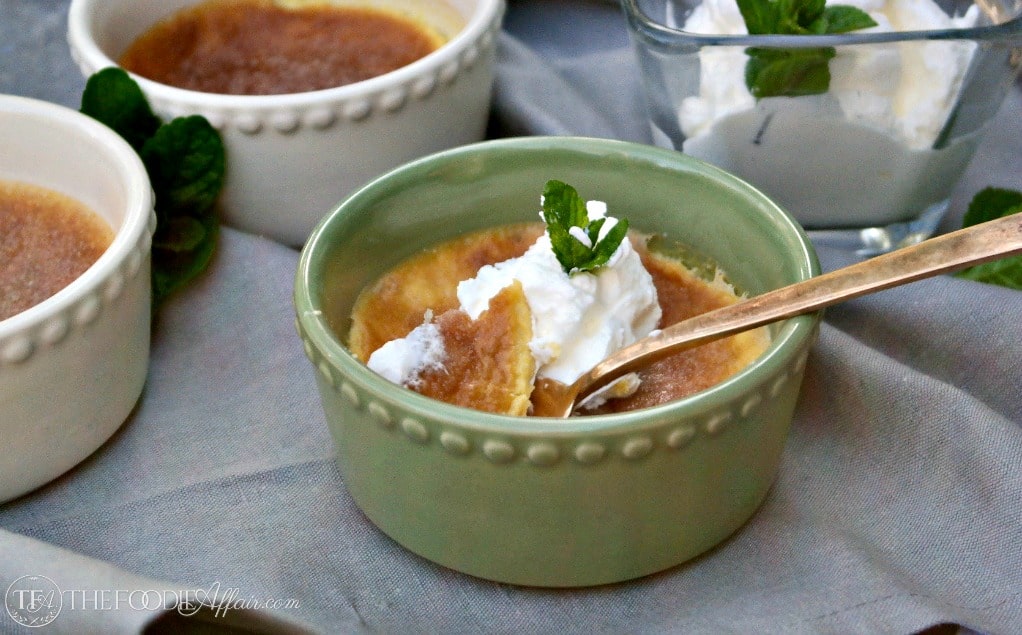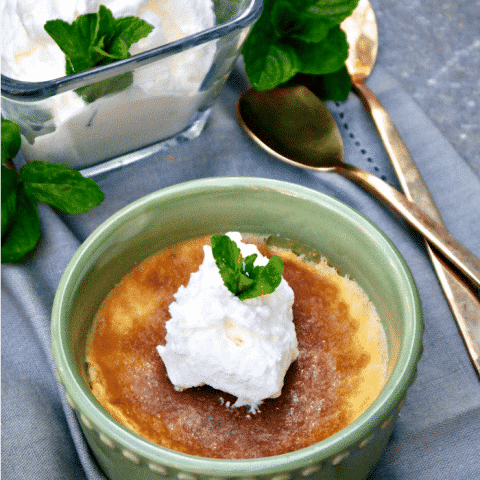 Irish Cream Creme Brulee
Ingredients
2 cups heavy whipping cream
1/8 teaspoon kosher salt
5 egg yolks
1/3 cup sugar alternative (Swerve, erythritol), more for topping
Instructions
Preheat oven to 325 degrees. Place six ramekins in a baking dish with an edge deep enough to hold water. Set aside.
In a medium saucepan combine cream and salt. Cook over low heat until hot. Remove from heat and add vanilla extract.
In a medium size bowl beat yolks, sweetener, and Irish cream until eggs turn light yellow.
Add about a 1/4 cup of the cream to the eggs. Continue to add the cream slowly so the temperatures gradually integrate with each other. Pour into ramekins. Fill baking dish with hot boiling water halfway up the sides of the dishes. Bake for 30-40 minutes or until set. Remove from oven and cool completely. Once cooled place in refrigerator for at least a couple of hours (overnight is even better!).
When ready to serve, add a teaspoon of sweetener to the top of the custard and place under a broiler or torch if you have one. Cook until the sugar browns. Serve with whipped cream