Three ingredient Kalua Pork Slow Cooked will be one of the simplest recipes you'll make, and most requested recipes!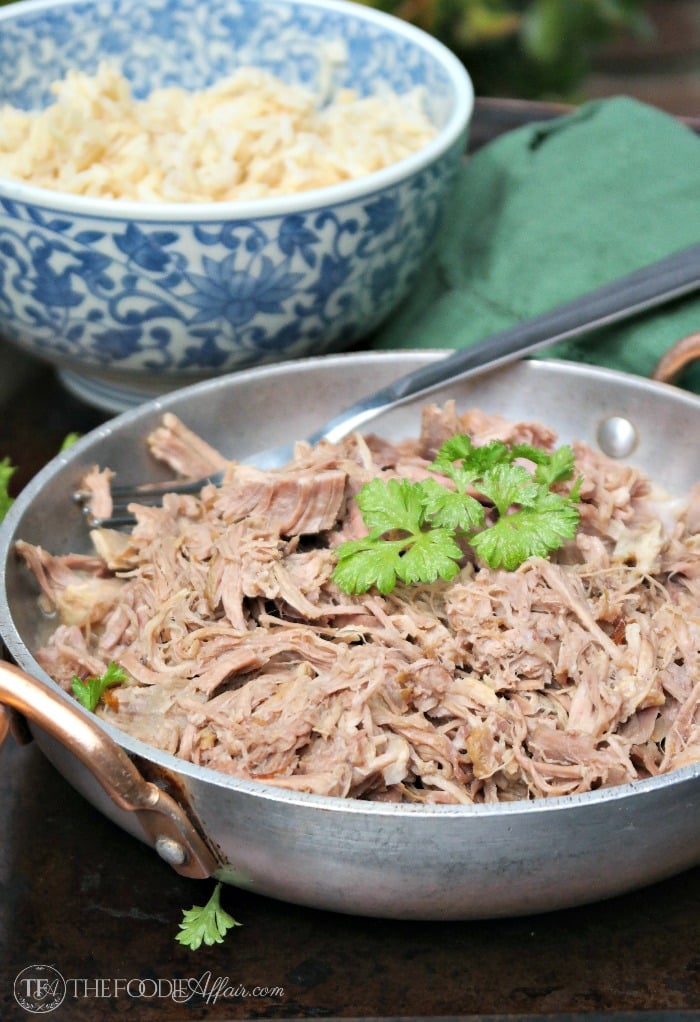 Kalua Pork
Today I'm reposting a recipe I made in 2012.  I've updated the photos.
Hawaii is a special place for my family. Alan and I fell in love during a senior graduation trip to Waikiki, our first child was born at the pink hospital (Tripler Army Medical Center), and we had two military tours on Oahu giving us eight years of kamaʻaina (local) status.
When our Silver Anniversary neared we were naturally inclined to visit paradise again, but decided to tour one the islands we never visited, Lanai!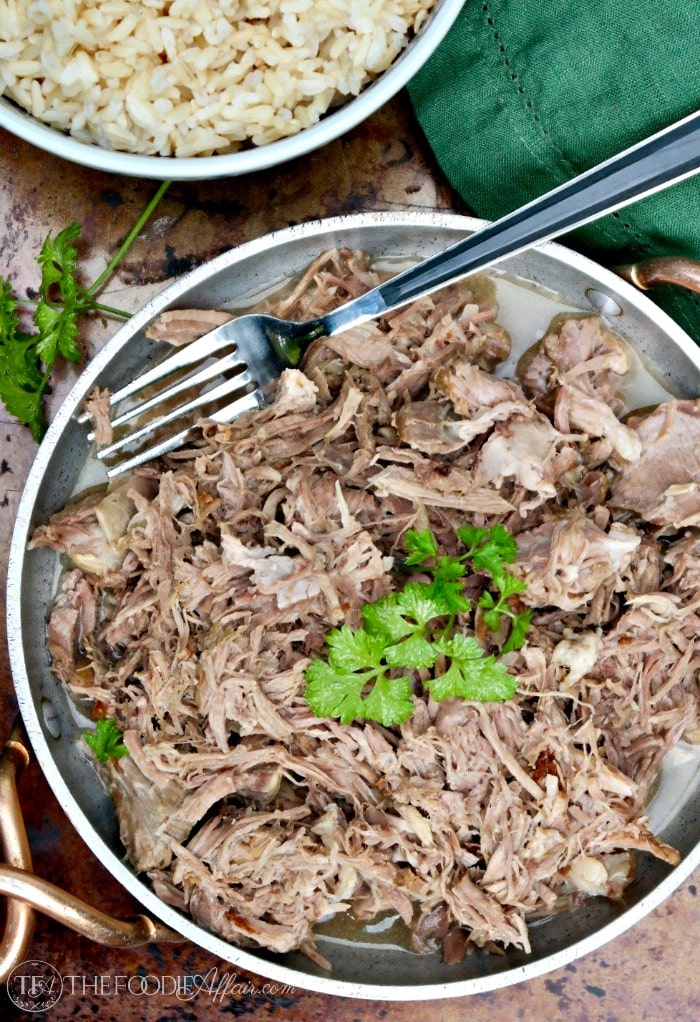 I felt a little guilty that we left our son behind (and daughter, but she's in college and doesn't live with us full-time), so before we left, I made a recipe that is a staple in the Hawaiian diet, Kalua pig.
Kalua Pork Slow Cooked replicates the original cooking method with ease!
The traditional way the pork is cooked is to dig a hole in the ground, line it with rocks and add fire forming an oven.  Then you would add the meat and cook it all day long.  Making this pork in a Crock Pot is MUCH simpler than the fire-pit underground oven!
Sam would have survived just fine with his bagel, cream cheese, flaming' hot cheetos sandwiches, but since he is my meat eater I wanted to make sure that he ate something homemade for a few days.
Three simple ingredients is all you need; pork, sea salt, and liquid smoke. That's it!!
We spent a relaxing week lounging on the beach, hiking, exploring, eating local foods, and drinking a few mai tai cocktails. Somehow they tasted so much better with a beautiful sunset in our view!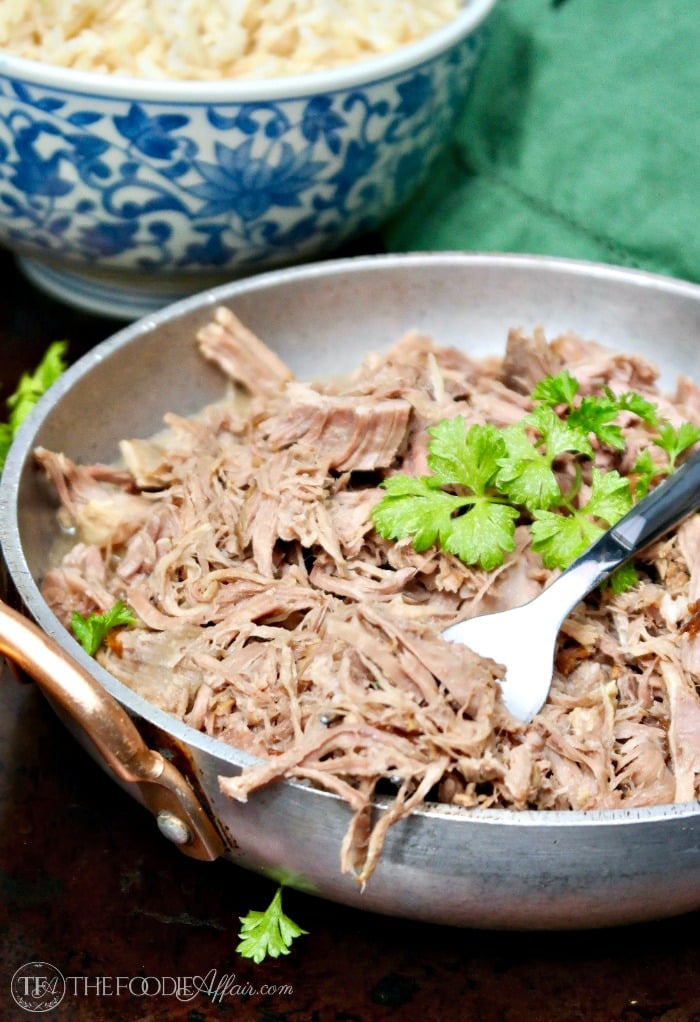 This is a great dish for a crowd. I like to serve it with Hawaiian sweet bread like a sandwich.
Yield: 10
Three Ingredient Kalua Pork Slow Cooked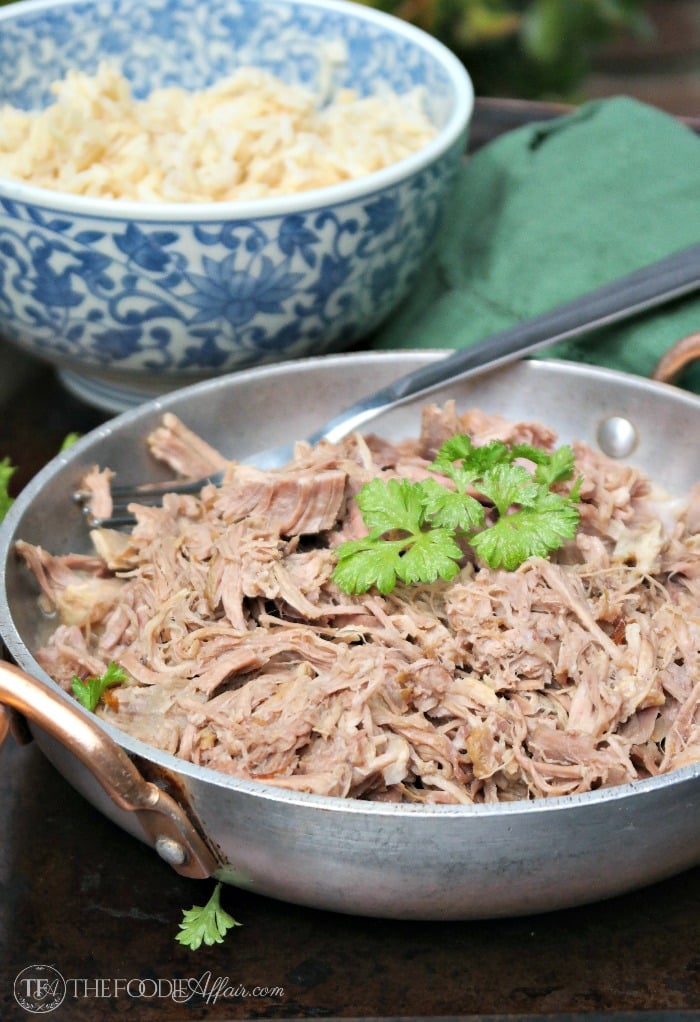 Ingredients
4-6 pound pork butt roast (also called pork shoulder)
2 teaspoons Hawaiian salt (or sea salt)
1 tablespoon Liquid smoke
Instructions
Put meat in the slow cooker. Score meat and rub salt on the meat, then add the liquid smoke.
Cook on low for about 10-12 hours (your slow cooker may only take 7-8 hours). Turn the meat once. The meat will easily fall apart when it is done. Shred with a fork