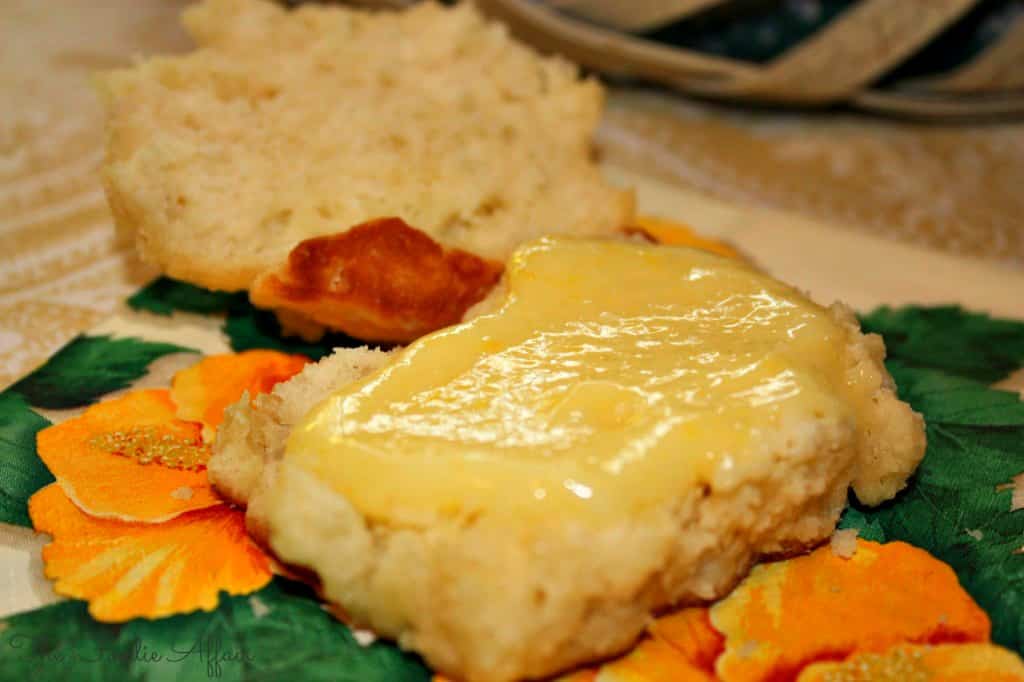 When life gives you lemons, don't settle for lemonade, make lemon curd! Well, no one handed me lemons, but I wish someone would because I am completely on a lemon kick. I made my second batch of lemon curd, and now contemplating my third because I have more ideas on how to serve it AND it is so easy to make!
As promised, I've added two additional quick recipes to serve with your brunch; lemon curd & buttermilk biscuits.
Brunch Menu
Lemon curd
Buttermilk biscuits
Anxious about making the Lemon curd? Don't sweat it! It's much easier than you think and can be made several days in advance. Homemade lemon curd is so much tastier than the purchased type from the grocery store and super economical!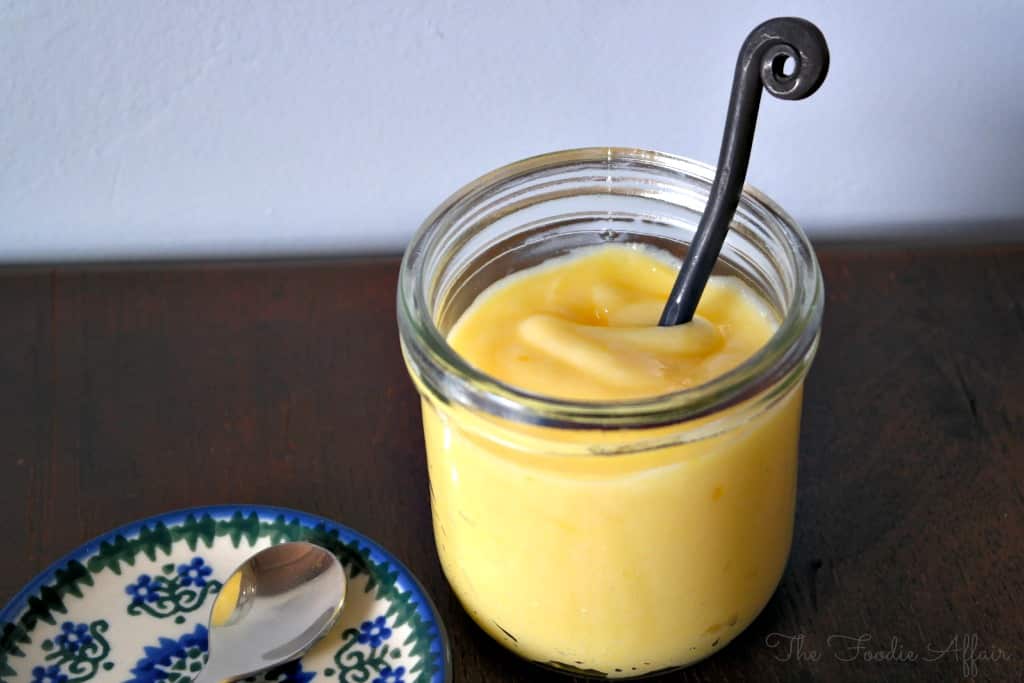 Prep Time 15 minutes

Cook Time 10 minutes

Total Time 25 minutes
Ingredients
3 large eggs
3/4 cup granulated sugar
1/3 cup fresh lemon juice (2-3 lemons). Do not use bottled lemon juice.
4 Tablespoons unsalted butter, room temperature and cut in chunks
1 Tablespoon lemon zest
Instructions
In a non-reactive bowl, over simmering water, whisk eggs, sugar, and lemon juice until blended. Stir constantly to prevent the mixture from curdling. The consistency should look like hollandaise sauce and will take close to 10 minutes of constant stirring. If you have a candy thermometer, you want the temperature to reach 160 F.
Remove from the heat and place through a strainer. Add the butter, stirring until it has fully incorporated into the curd. Stir in the lemon zest. Immediately place plastic wrap directly on the curd to prevent a film (skin) from forming. Let it cool at room temperature, then refrigerate.


Lemon Curd from (joyofbaking)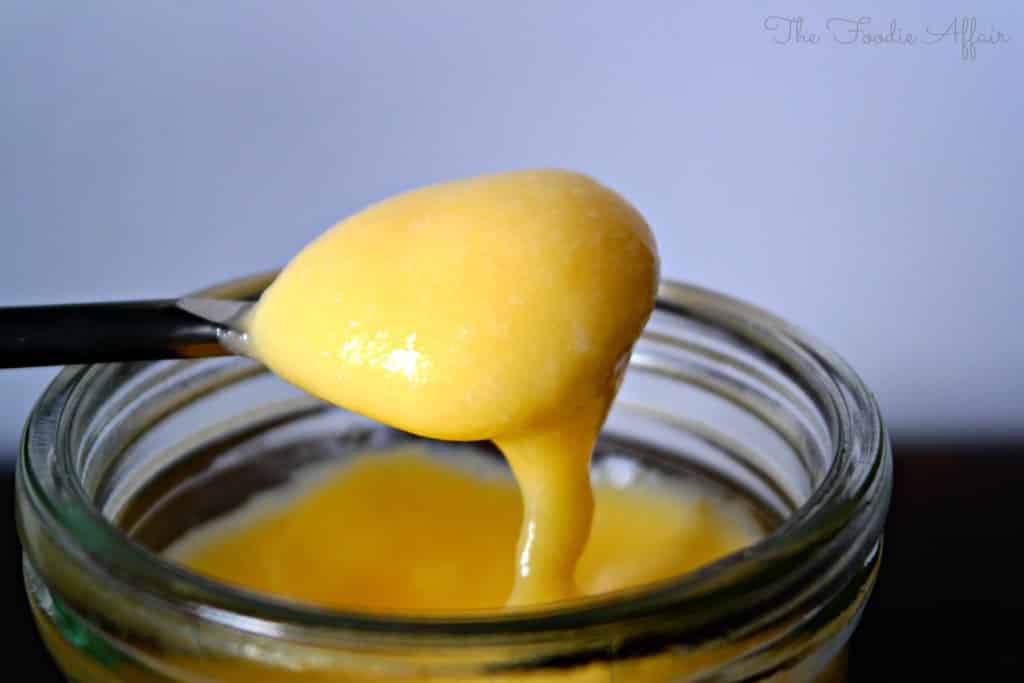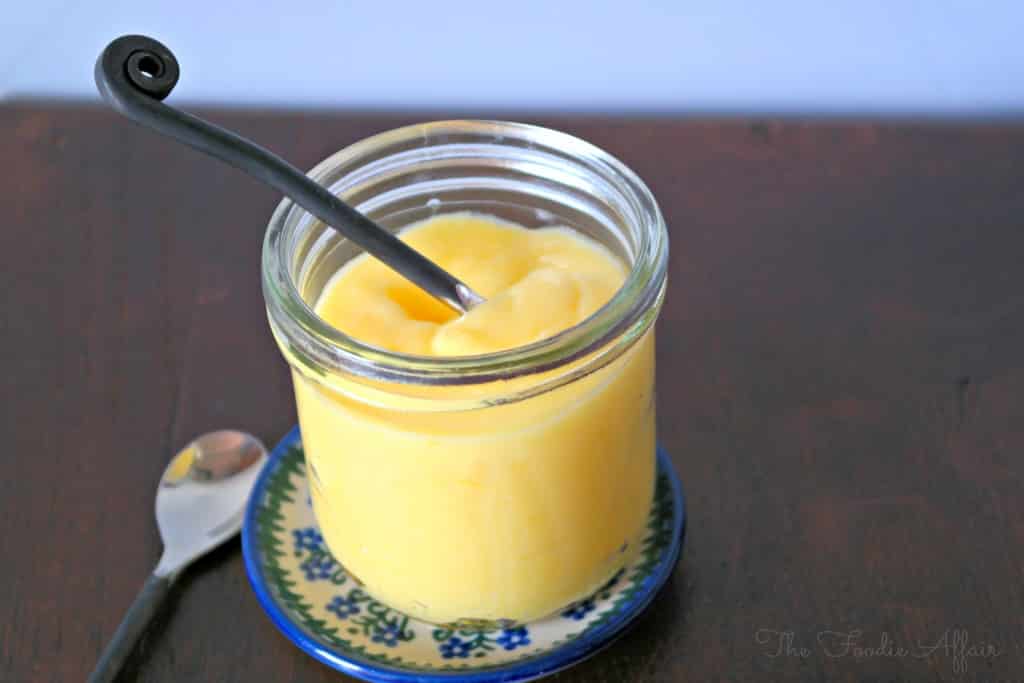 Are you still with me? Come on now, we've just about hit a home run with this easy brunch! You know you want to avoid that Pillsbury tube of biscuits as enticing as it is to hear the whoosh of the carbon being released from the tube!
These taste best right out of the oven, but no one will complain if you make them ahead of time!
Yield: 12
Buttermilk Biscuits
Ingredients
1/2 cup cold butter
2 1/2 cups self rising flour
1 cup buttermilk (or whole milk with a tablespoon of lemon juice)
extra flour for dusting
biscuit cutter
Instructions
Preheat oven to 350 degrees.
Cut the butter into chunks and place on top of the flour in a large mixing bowl. Cut butter into flour using a pastry knife or use two knifes until crumbly. Add buttermilk and stir just until the dry ingredients are incorporated. If dough is too wet, add a little more flour. On a lightly floured surface, knead dough 3-4 times, adding more flour as needed (hands are super gooey about now. Isn't this fun?! :)) Pat the dough down to about 3/4 inch thickness forming a rectangle. Fold one third over the center portion, and then fold the opposite third portion over those two layers. Repeat The patting and folding of the dough 1 more time.
Pat dough into 1/2 inch rectangle on a floured surface; cut with a 2 inch round biscuit cutter (or use a glass like I did), place on a parchment lined or greased baking sheet. Bake for 12-15 minutes or until lightly browned.
There you go, brunch!
Don't forget the mimosas! And if you also might enjoy making these Lemon Curd Thumbprint Cookies!