Moist bundt cake made with favorite fall spices, and topped with the delicious nutty flavor of browned butter icing.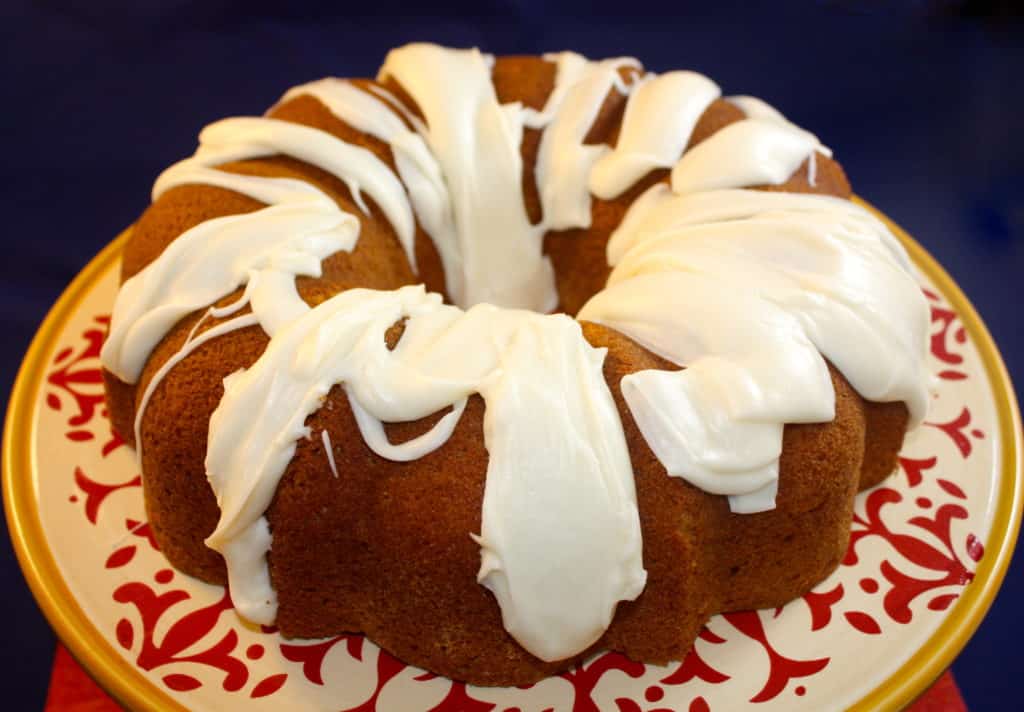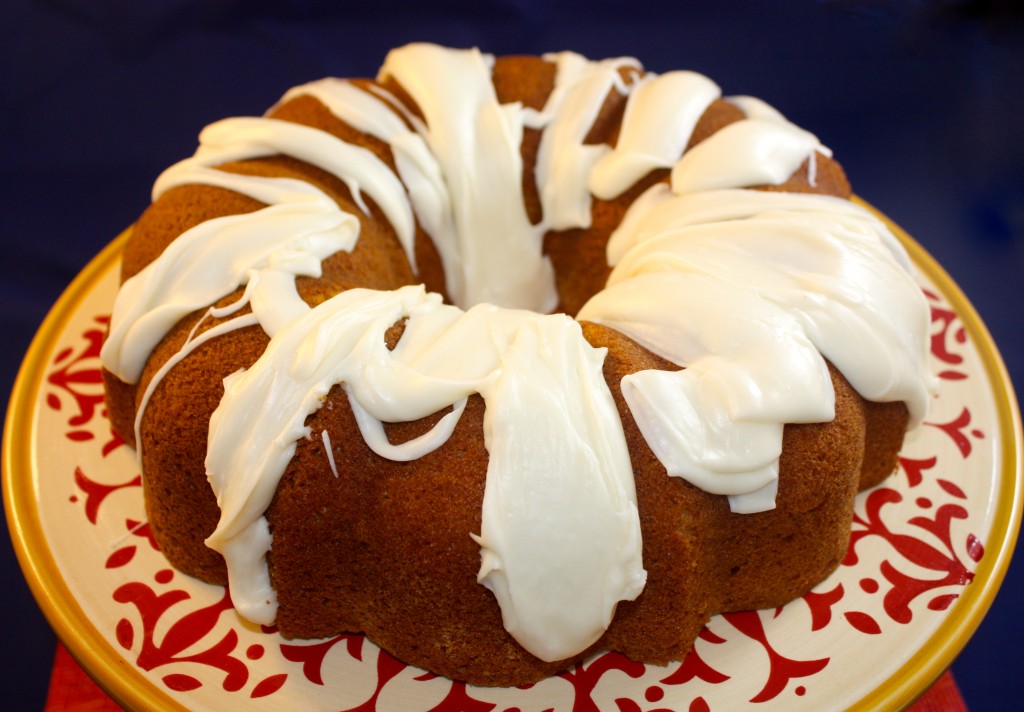 It's official! The end of summer and the beginning of the fall season has arrived!  I was so tempted to go straight into pumpkin mode and bake a pumpkin bundt cake, but I thought I better go slow and not overdose on one of my favorite fall fruits just yet 😉
Or is pumpkin a vegetable?
Either way, I'm ready for autumn foliage and harvests, and what a better way to welcome the new season then with a Spice Bundt Cake with Browned Butter Icing!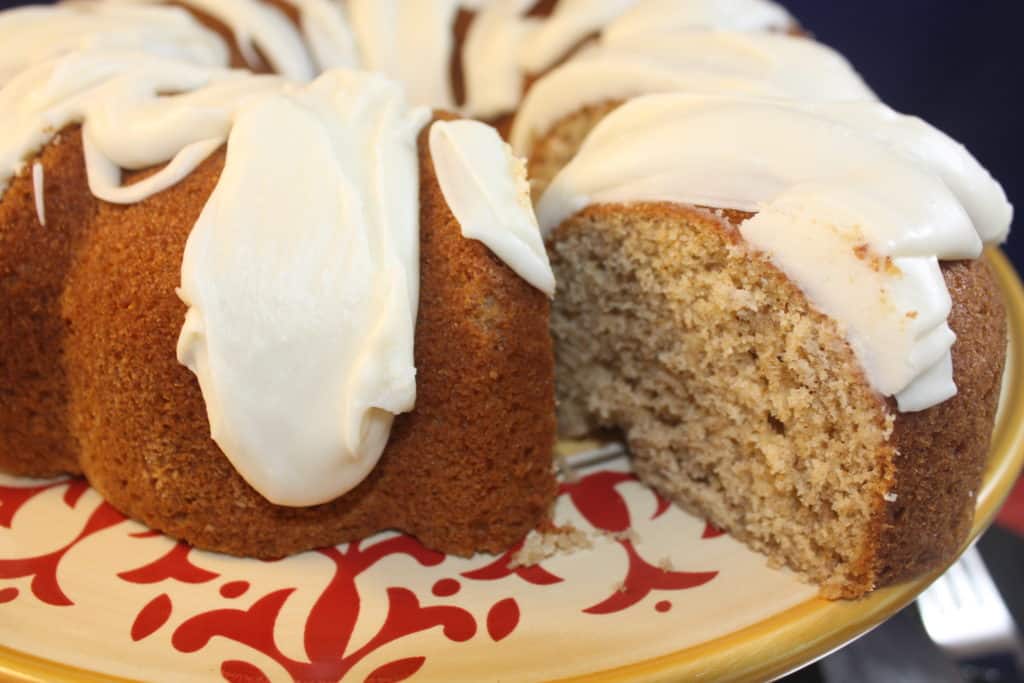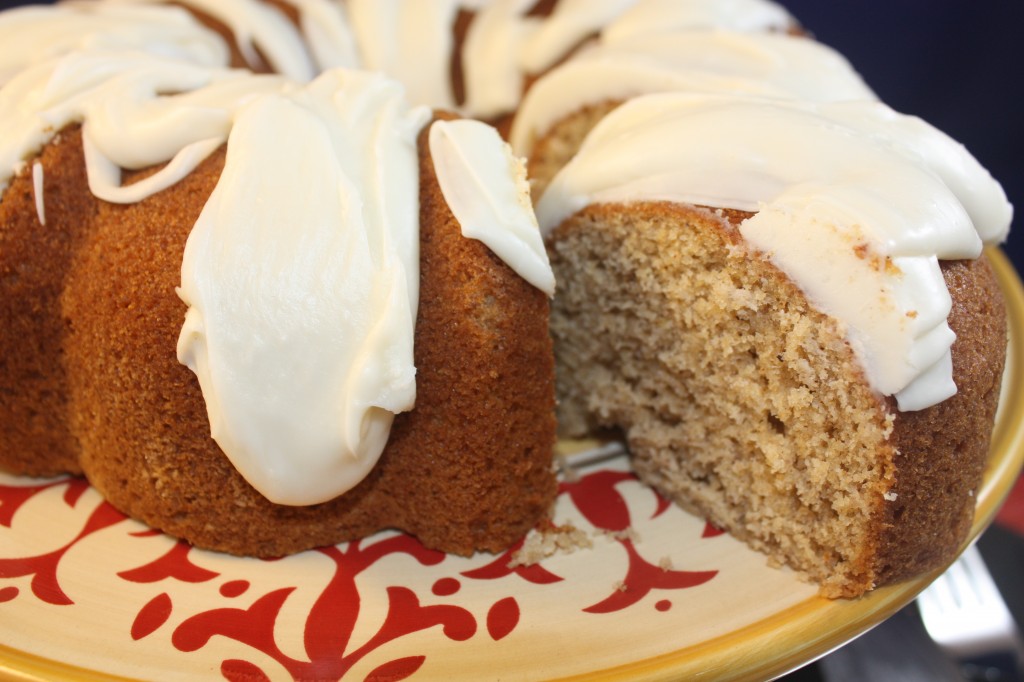 Your house is going to smell wonderful when you prepare this cake! All those spices blended together waifs though your house, and if you haven't make browned butter icing before you are going to love the way this tastes on a spice cake!
The icing also has a wonderful nutty smell when the butter starts to brown. It's amazing!
Yield: 12
Spice Bundt Cake with Browned Butter Icing
Ingredients
Spice Cake
1 cup all purpose flour
1 cup white whole wheat flour
1 1/2 teaspoons baking powder
1/2 teaspoon baking soda
1 teaspoon cinnamon
1/4 teaspoon nutmeg
1/4 teaspoon cloves
1/4 teaspoon ginger
1/2 cup butter, at room temperature
2 eggs, at room temperature
1 1/2 cups sugar
1/2 teaspoon vanilla
1 1/4 cups buttermilk
Browned Butter Icing
1/4 cup butter
2 cups powdered sugar, sifted
1 teaspoon vanilla
2 tablespoons milk, more for desired consistency
Instructions
Preheat oven to 350 degrees. Bring butter and eggs to room temperature. Grease or apply cooking spray to bundt pan and set aside.
For Cake:
In a medium mixing bowl, whisk together flours, baking powder, baking soda, cinnamon, nutmeg, cloves and ginger. Set aside.
In a large mixing bowl, beat butter on medium until the butter is creamy (about 30 seconds). Add sugar and vanilla and beat until well combined. Beat in eggs one at a time. On low speed, Alternately, add flour mixture and buttermilk to butter mixture just until combined. Pour into prepared pan.
Bake for 30-35 minutes, or until a toothpick inserted comes out clean. Cool cake on a wire rack for 10 minutes. Remove cake and let cool completely on wire rack.
For Browned Butter Icing:
In a medium bowl combine powdered sugar, vanilla, milk, and set aside.
In a small saucepan, melt butter over low heat until butter turns carmel in color, stirring often. This can take from 10-15 minutes. Remove from heat, and pour butter (leaving any burned sediment behind) over powdered sugar mixture and stir until smooth. Add additional milk, a tablespoon at a time for desired consistency. Drizzle over Spice Bundt Cake immediately.
Notes
You may use 2 cups of all-purpose flour instead of 1 cup all-purpose flour and 1 cup white whole wheat flour.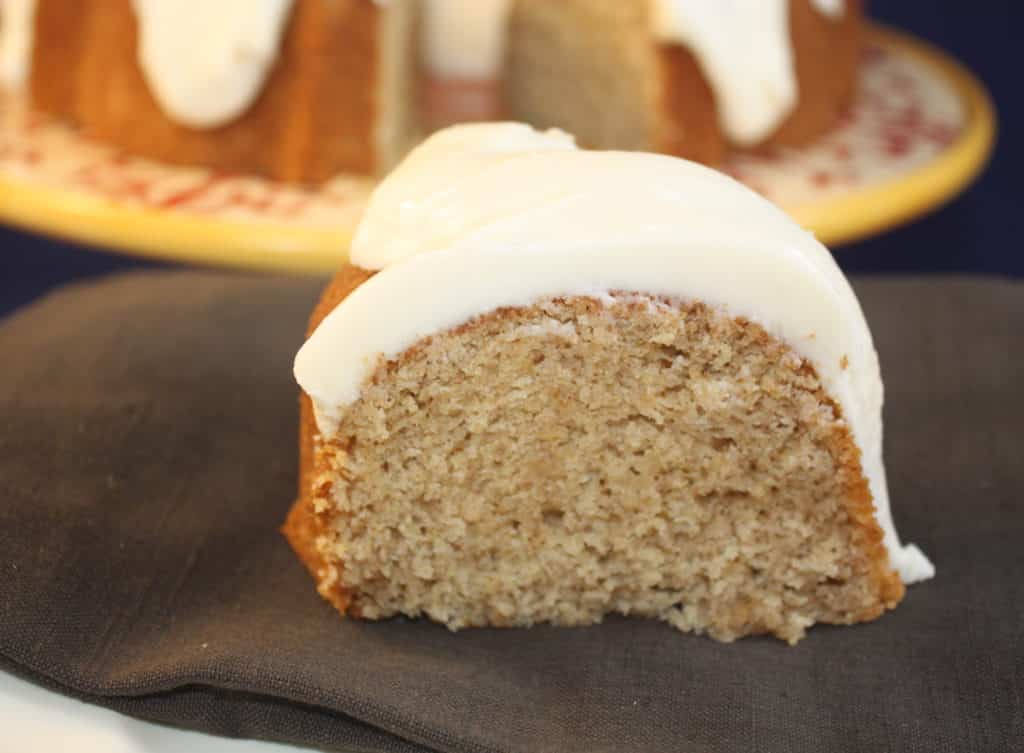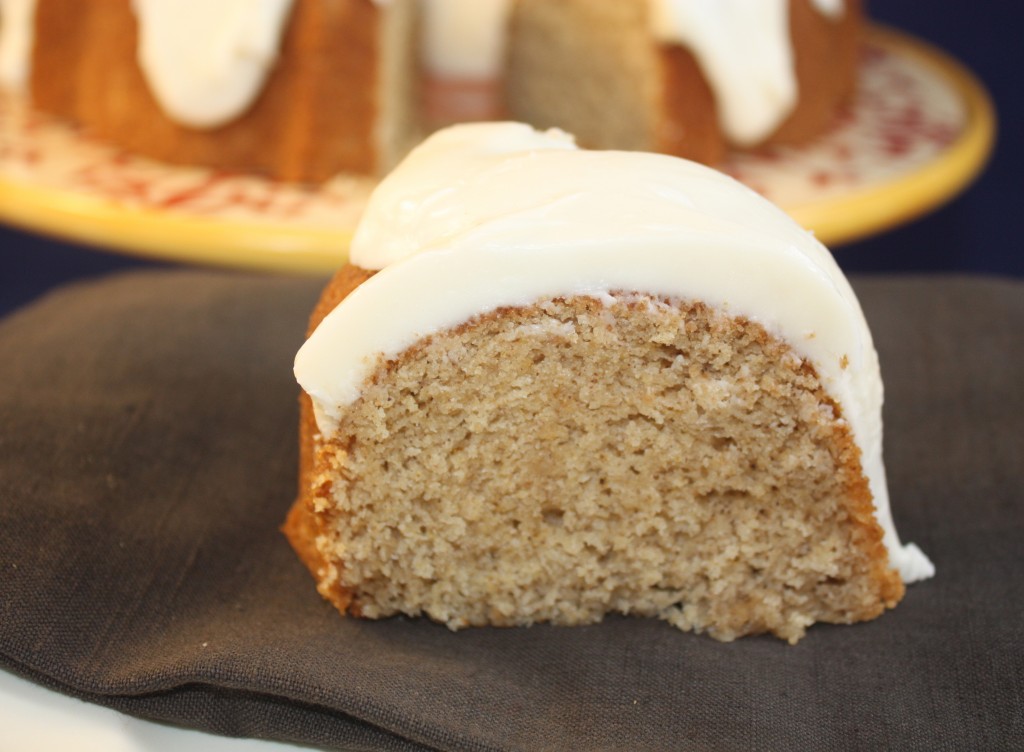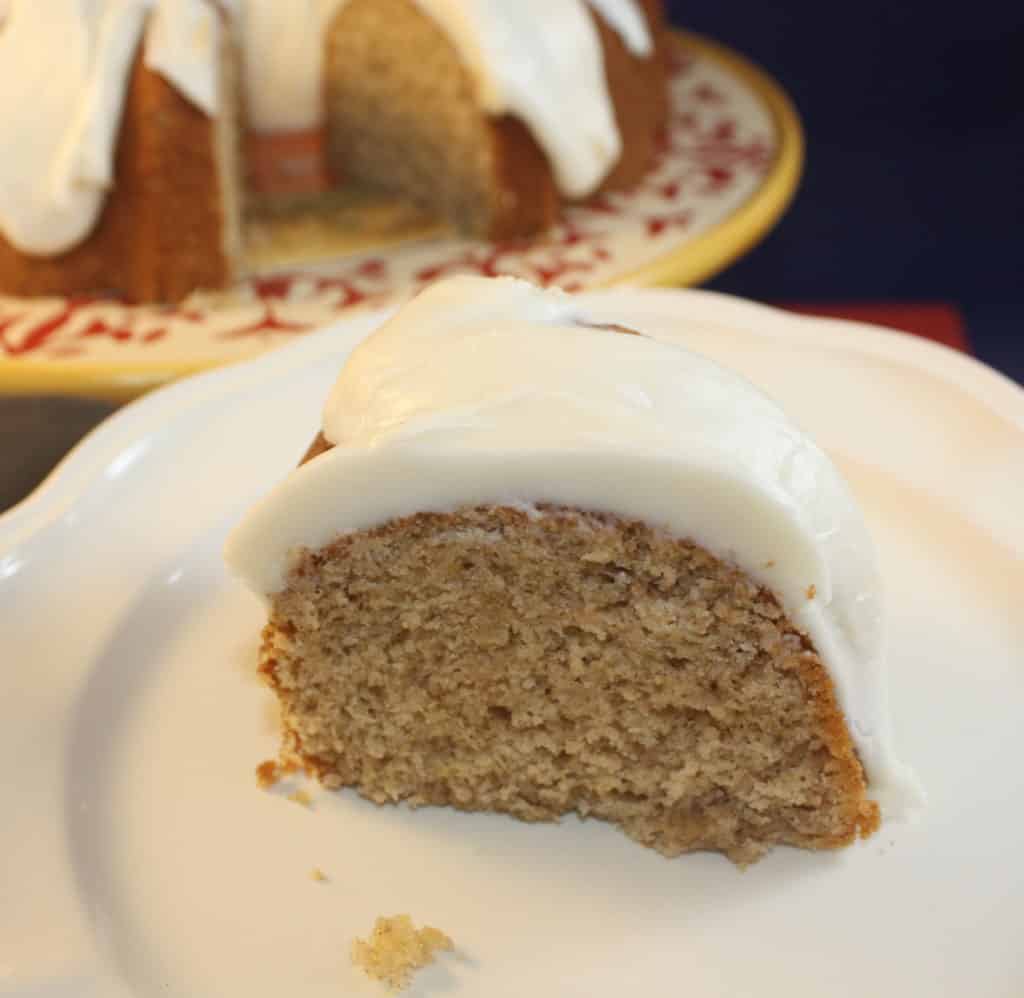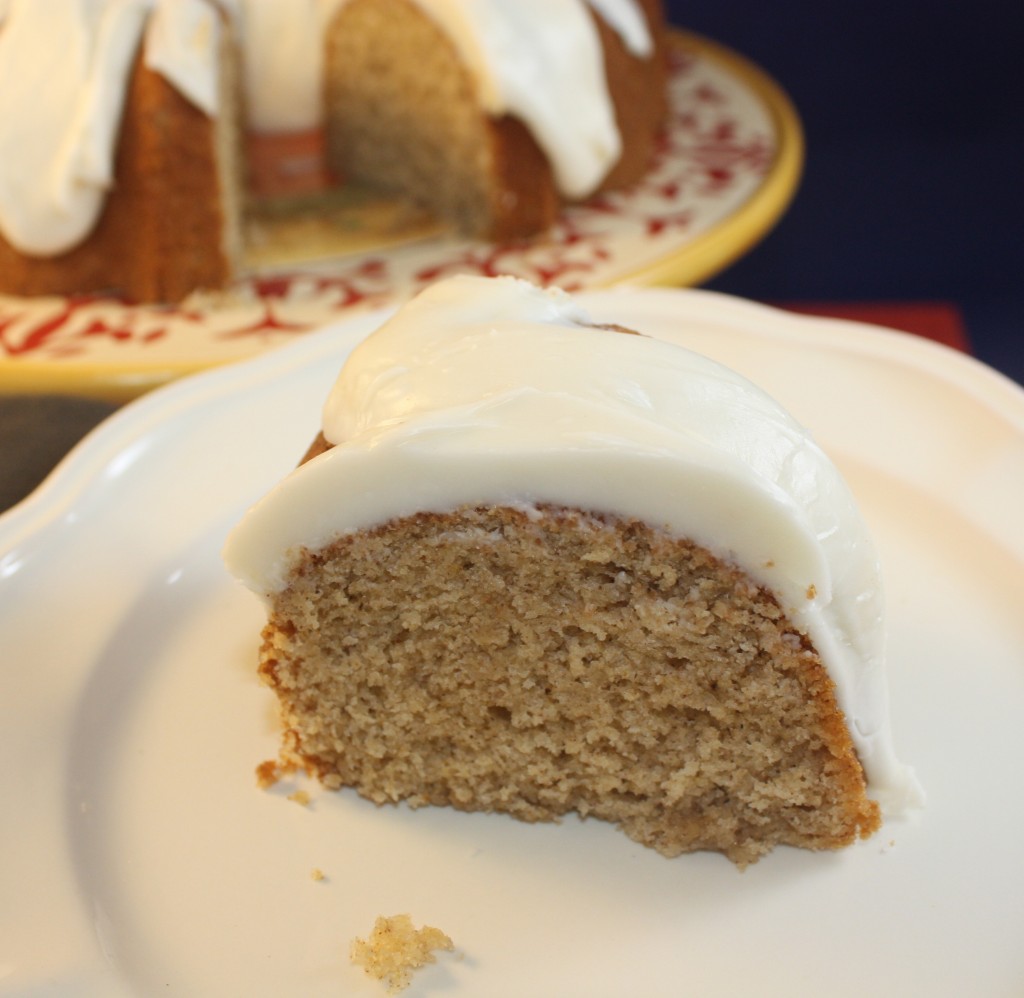 This is Alan's favorite cake! I like chocolate, and he likes spice, apple and plain white cakes!
We shared this with my daughter and her boyfriend when they stopped by this weekend. Little did we know that they swung by to buy some time before going to our local Animal Friends Rescue Project to pick up their sweet pup, Ricky!
They have been working for several weeks on adopting a 3 year old Dachshund. What a friendly happy dog they've adopted! We got to meet him on their way back to their place, and he is adorable!
The new season begins with a new family member 🙂 I think I'm officially a grand-pup-parent now …. haha!
If you like this Spice Cake, consider trying this Apple Cinnamon White Cake with Vanilla Glaze from Flavor Mosaic.