21st Birthday Celebration For Daughter – Fondue and Pavlova Cake
Birthdays are always a festive occasion for my family. We shower each other with a special family meal, wrapped presents, and of course CAKE. The birthday gal/guy chooses their birthday meal and flavor of cake and the rest of us gets busy in the kitchen!
My daughter's birthday is the 21st this month, and she was home for the three day weekend, so we had an early impromptu birthday celebration joined with her best friend and boyfriend.
She usually requests an Italian meal of pasta, salad, french bread, and chocolate cake, but my husband and I thought we would make something different, and a dish I knew she would love, FONDUE.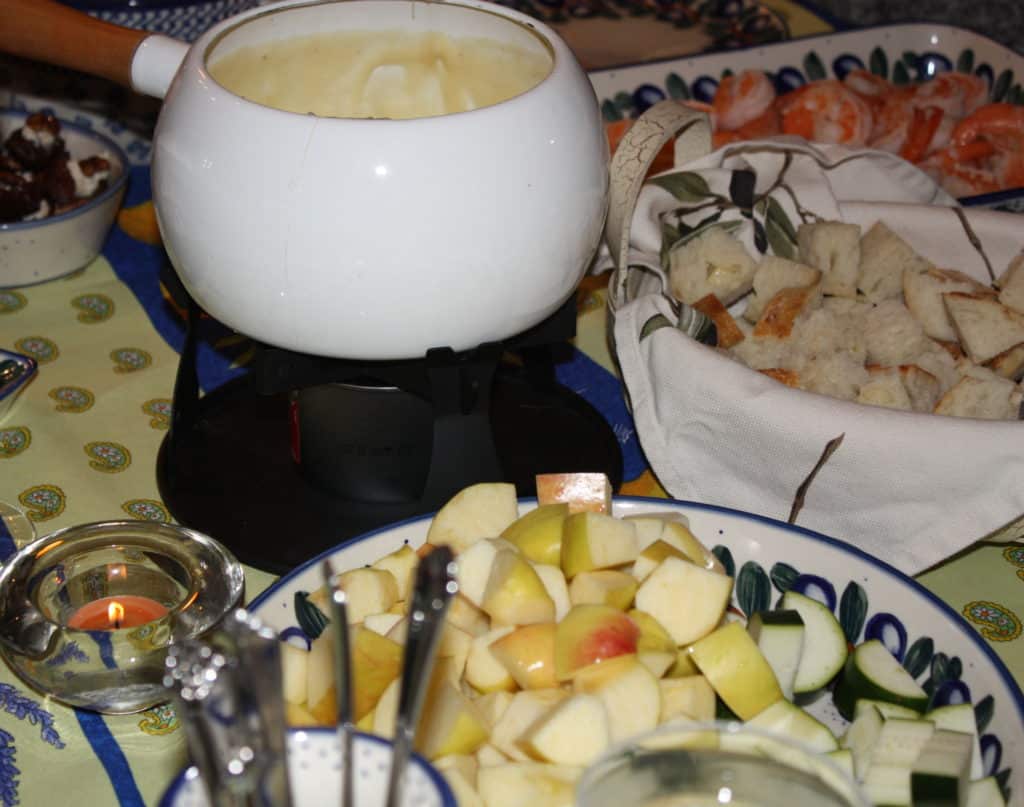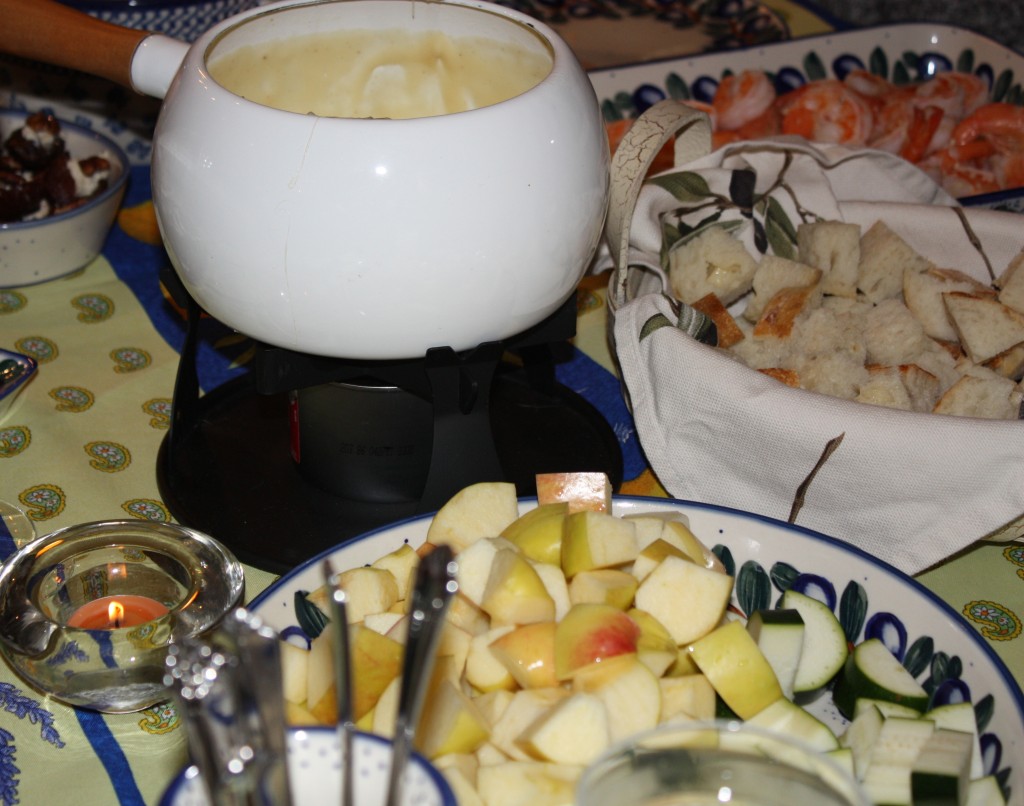 I'm the main cook in our house, but for Valentine's Day my husband surprised me by planning, prepping, and delivering the most delicious cheese fondue meal. That meal was better than any restaurant reservation he could have made. I loved the combination of flavors and textures of the different bites he put together.
Fondue can be a romantic dish for two or a festive dish for a crowd. It was a perfect choice for our daughter's birthday meal!
Cheese Fondue (served 6)
1/2 pound Gruyere, shredded
1/2 pound Emmentaler, shredded
2 Tablespoons corn starch
1 cup white wine
1 Tablespoon fruit liquor (we used Chambord)
Pinch of nutmeg
assorted dippers; broccoli, bread, zucchini, apples,
shrimp, beef (pre-cooked)
Mix the corn starch with the shredded cheese and set aside. Put the wine in the fondue pot to warm. Gradually stir the cheese in the simmering wine. Once the cheese is smooth, add the fruit liquor and nutmeg.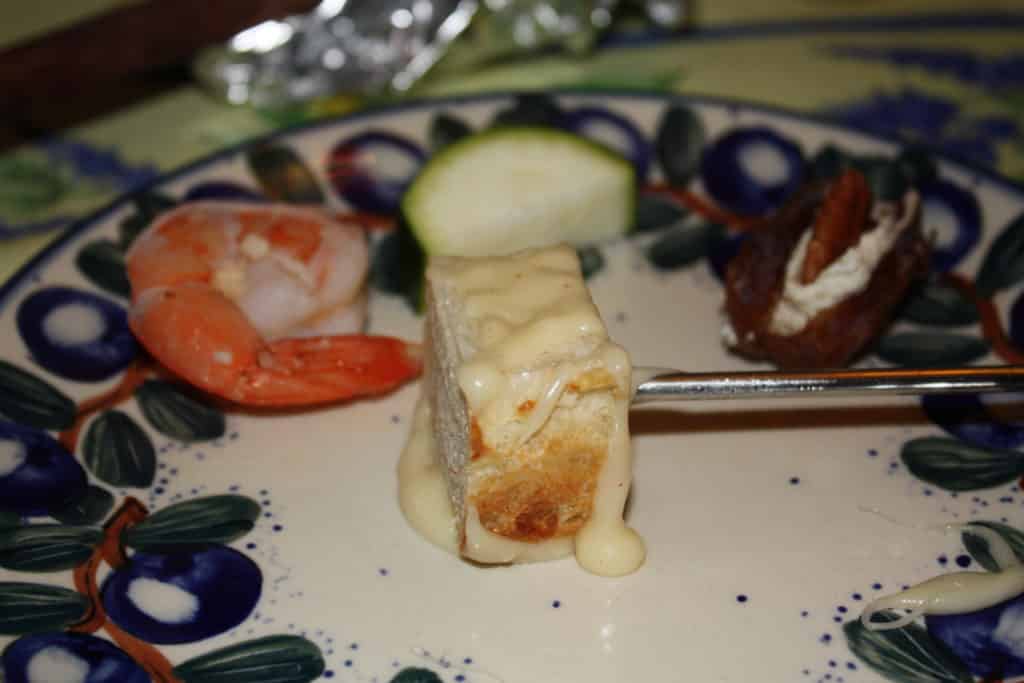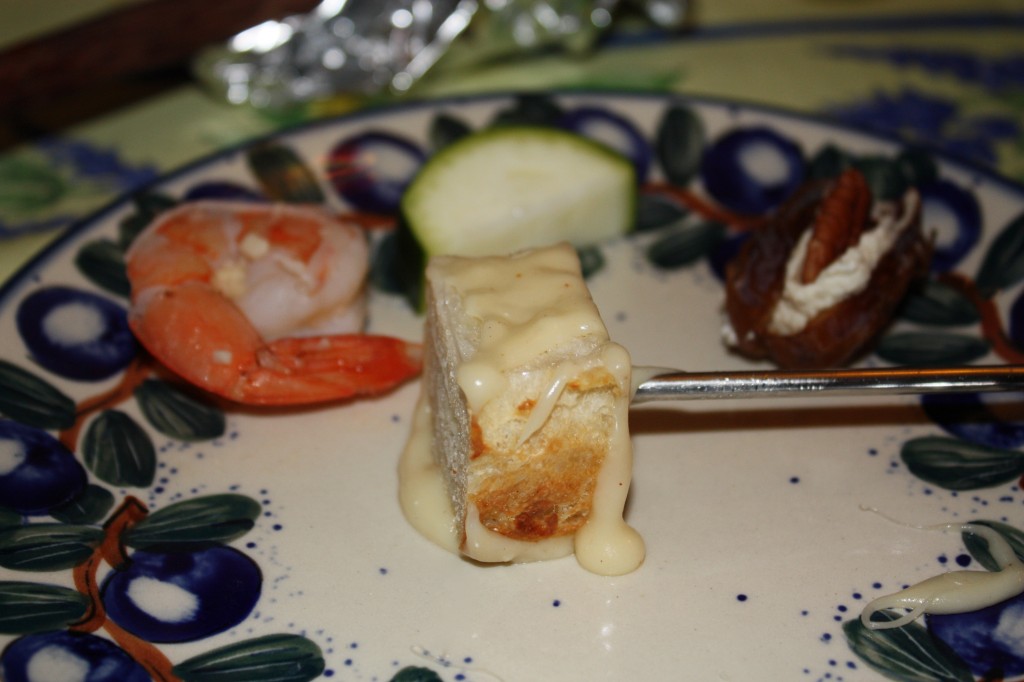 Spear, dip, and swirl!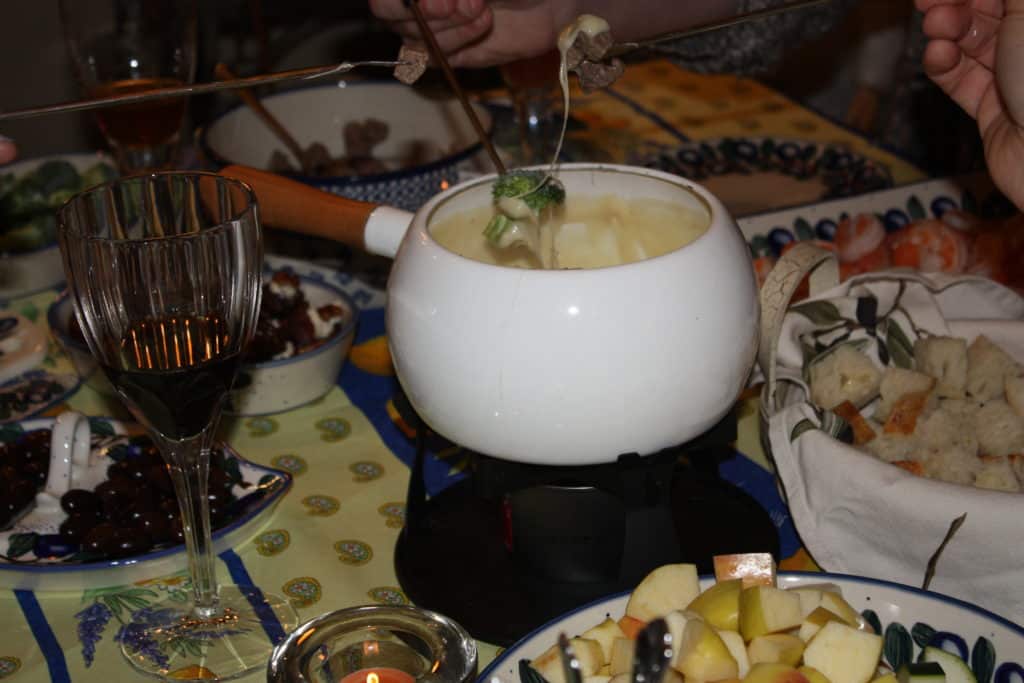 Ashley's favorite cake is chocolate and I knew she would miss not having that as a part of her birthday meal, but I was inspired by the pavlova cake fellow blogger, Sweetsamsations made so I decided to incorporate the two. Meringue, fruit filled top and individual red velvet and chocolate cakes for the base. What a delicious combination! The assemble was a little time consuming, but I was pleased with the final presentation.
I doubled the whipped cream so I could use it as a frosting for the cakes, and as a layer of filling for the meringue shells.
I also added coloring (dusty rose; 6 drops red, 2 drops blue food coloring) to about two cups of the meringue and made "A's" and a border around the main mini cake.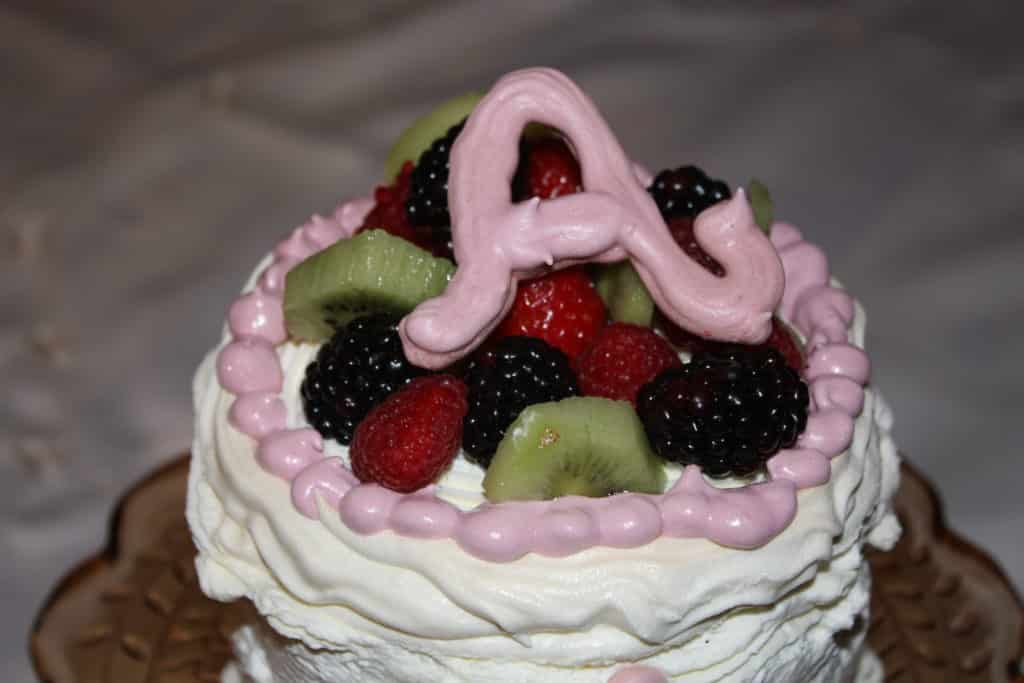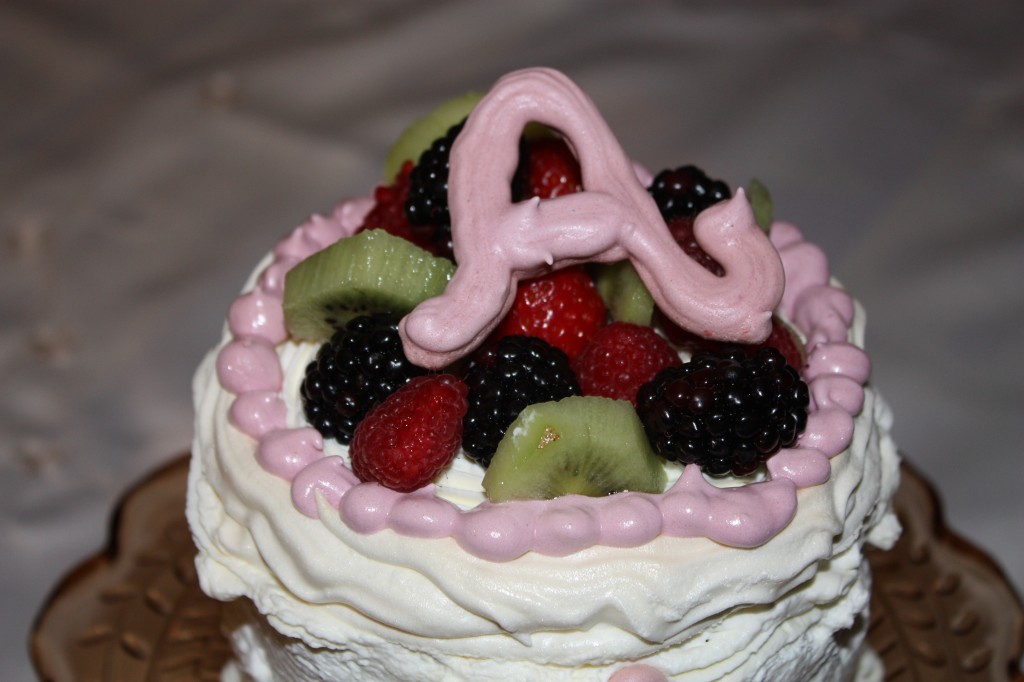 I made two sheet sized cakes from the box (gasp!) and cut mini cakes out of them from a 4″ circle cardboard template that I made. The main cake is two cups of batter baked in a Wilton mini 5″ cake pan.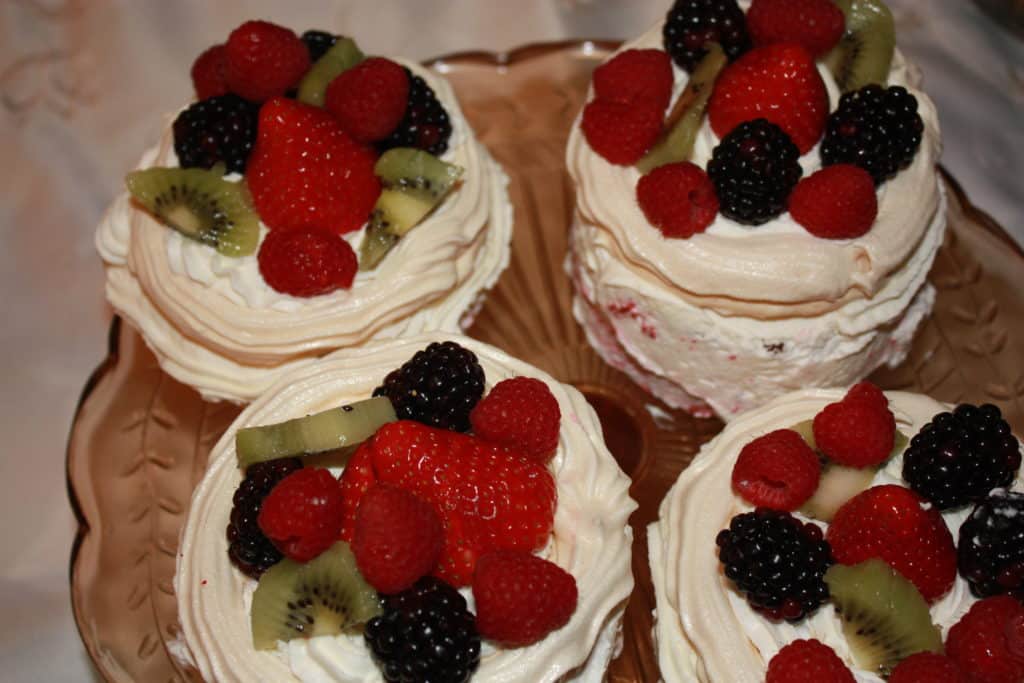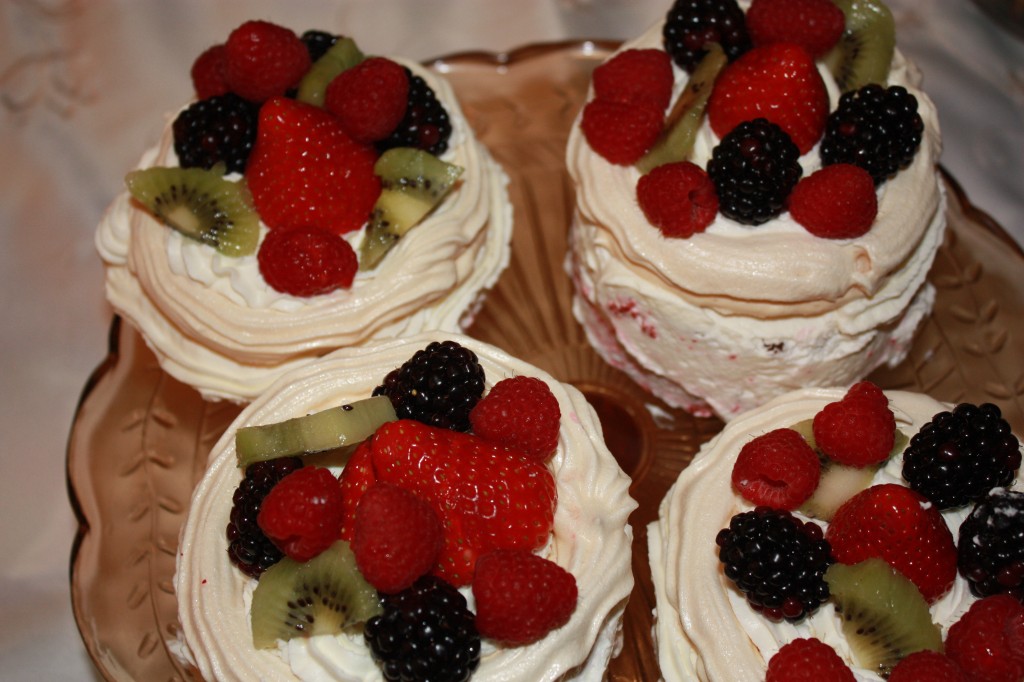 The red velvet cakes bled through the frosting a bit. The chocolate didn't have that same issue. Next time, I don't think I would use red velvet with a whipped cream frosting.
I intended to serve everyone a mini cake with ice cream, but we we so full from the fondue that we shared slices of the mini cakes, and forgot about the ice cream!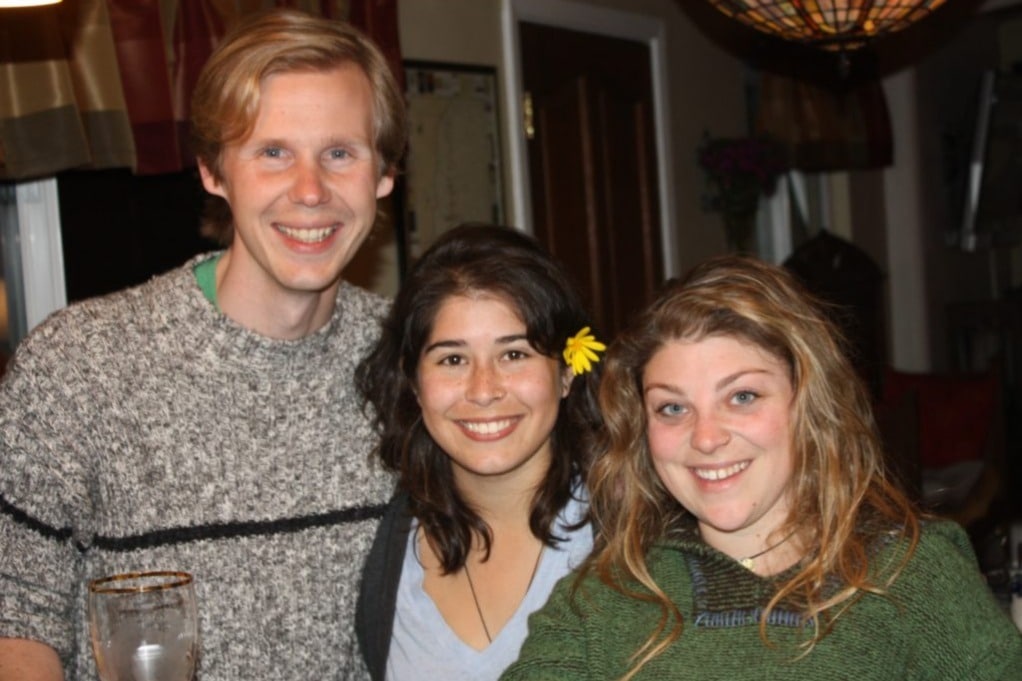 I love my daughter (the one in the middle). She has grown into a beautiful young lady.
She's is a girly-girl. She's kind and thoughtful. She laughs loudly.
She's smart, studies hard, and is a hard worker.
She's a half marathon runner and it's her birthday!!!
xoxo