Tender Sweet Potato Coffee Cake with an oatmeal and brown sugar topping makes a wonderful morning snack or evening dessert!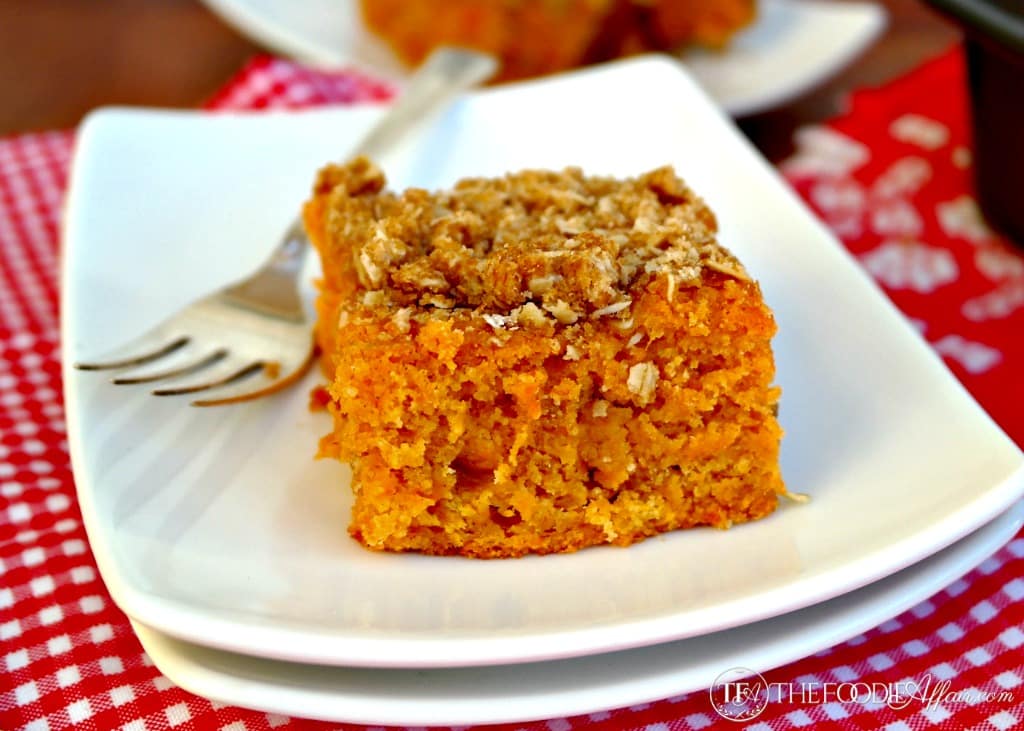 Sweet potatoes are one of my very favorite veggies and I look forward to making our most requested family recipe, Sweet Potato Casserole every year. We had the casserole on our table for both of our Thanksgiving and Christmas feasts.
Each time I made the casserole I roasted too many sweet potatoes, so I froze the extra pulp to use it in another recipe. I was planning on whipping it up into smoothies and thought I would re-create my Pumpkin Pie Spice Smoothie, but instead this coffee cake happened!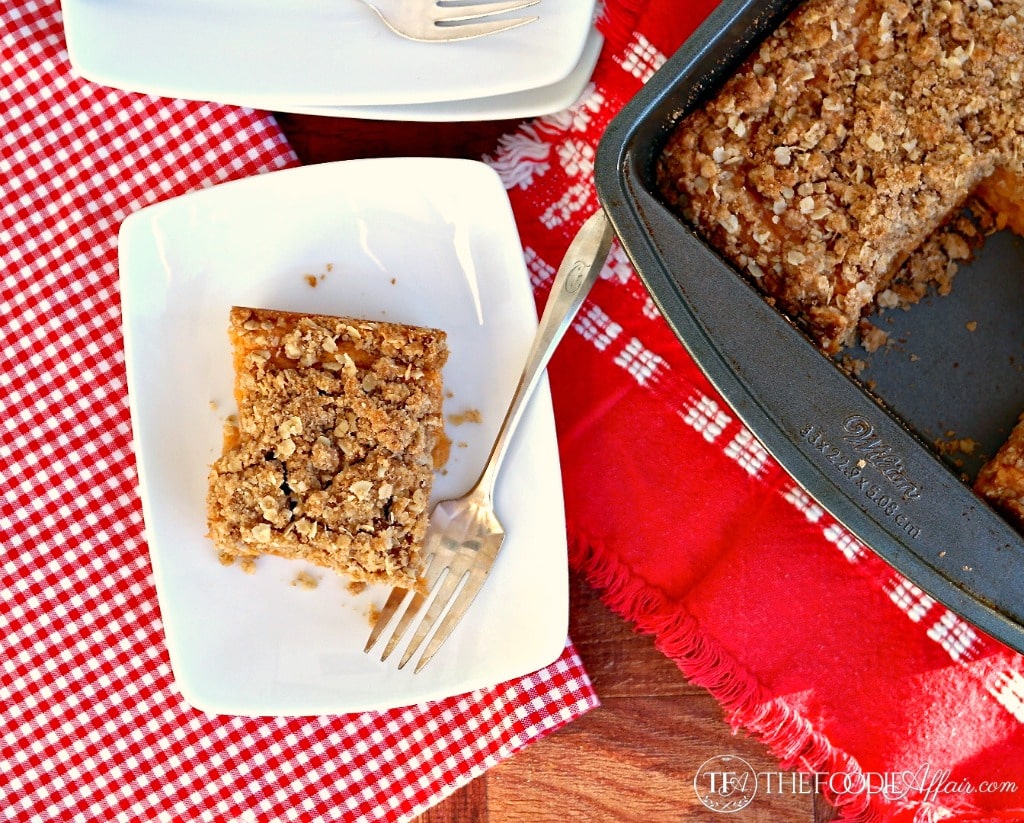 This recipe bakes in a 9 x 13 inch pan, so it's perfect for a crowd. I brought this to work before leaving on vacation and although I usually write a note explaining what I'm sharing, I was a little sneaky and left no hints to what was in the pan. I was worried that if I mentioned that the cake was made with sweet potatoes, then it would sound too healthy and wouldn't be eaten! haha!
First, just because it has a root veggie in it, it doesn't make this healthy, it just adds a few extra vitamins that you might not get in other coffee cakes! Second, silly me for thinking no one would like this! The whole pan was clean by the end of the day, and no one questioned the ingredients. I take that as a major win for The Foodie Affair.
You're welcome for the extra veggies.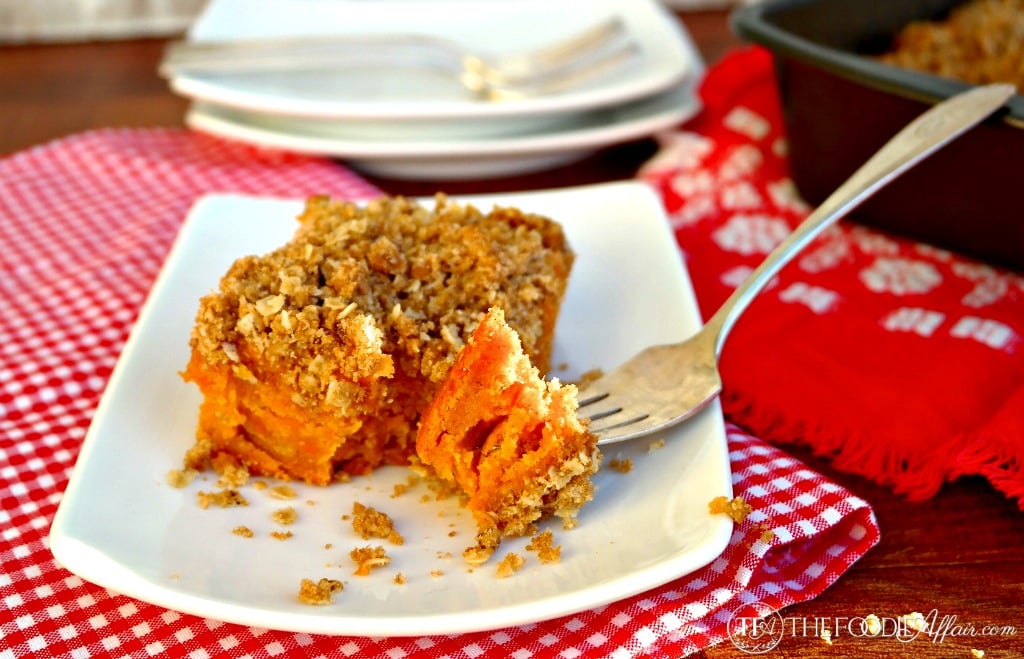 Yield: 12
Sweet Potato Coffee Cake
Prep Time 15 minutes

Cook Time 45 minutes

Total Time 1 hour
Ingredients
2 cups self rising flour
1 1/2 cups granulated sugar
1 1/2 teaspoons pumpkin pie spice
1 3/4 cups sweet potato pulp
1 cup milk
1 stick (1/2 cup) butter, melted and cooled
2 eggs
1 teaspoon vanilla
For Topping
1 stick (1/2 cup) butter, softened
1 cup brown sugar
1 cup self rising flour (you can use regular flour)
1 cup Old fashioned quick oats
1 teaspoon pumpkin pie spice
Instructions
Preheat oven to 350 degrees. Spray a 9 x 13 inch baking pan with cooking spray and set aside.
In a large bowl whisk together flour, sugar, and pumpkin pie spice. In a separate bowl blend together sweet potato, milk, butter, eggs and vanilla. Mix into flour/sugar mixture and blend well.
In a separate bowl cut together with a pastry blender or fork the butter, brown sugar, flour, pumpkin pie spice, and oats.
Pour half of the batter into the prepared pan, top with half of the crumb mixture, then repeat.
Bake for 45 minutes. Cake is done when toothpick inserted in the center comes out clean