Homemade 100% pure vanilla extract made with Madagascar beans for baking and gift giving!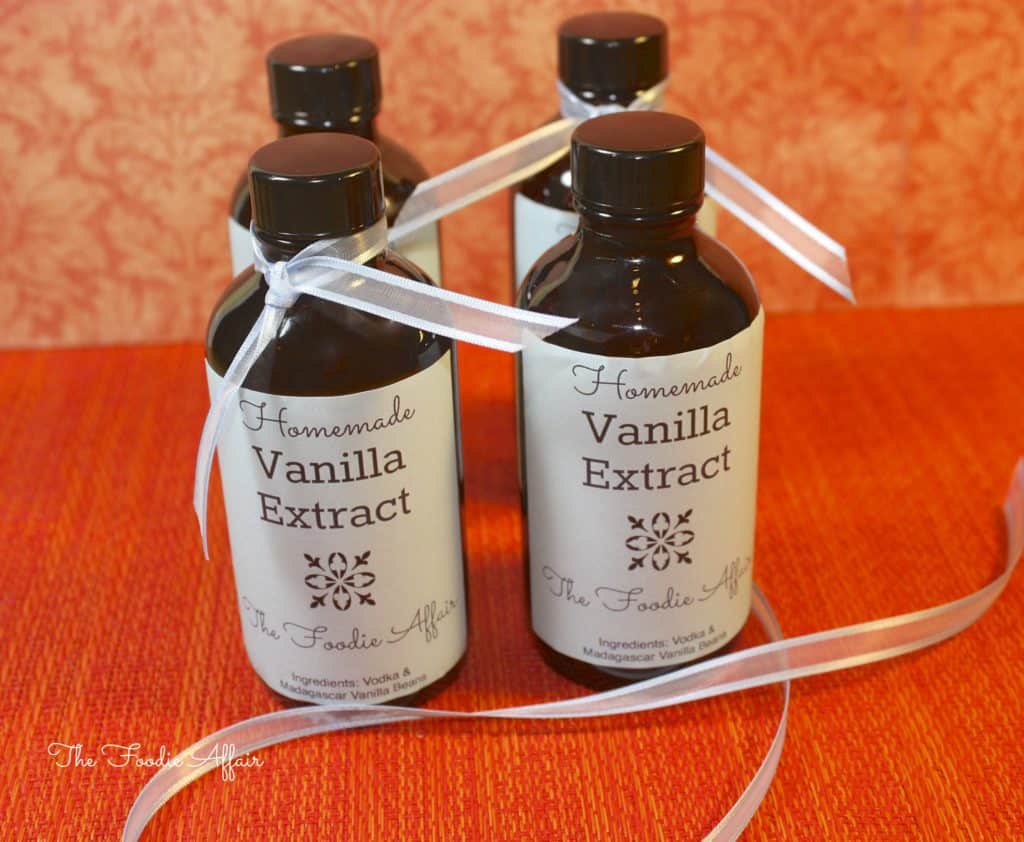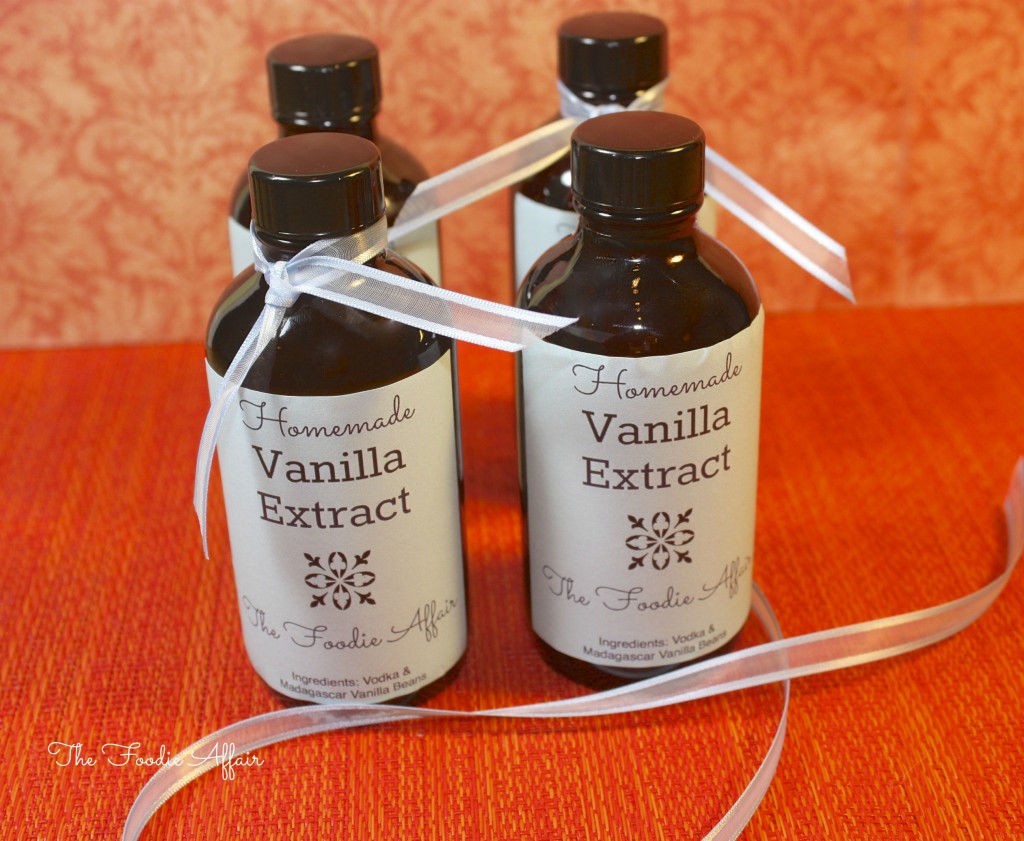 I finally have vanilla extract homemade! Yay! It has been on my "to do" list FOREVER! You'll be amazed how easy it is to make this yourself. All you need are vanilla beans, alcohol, and a jar to store it in! The hardest part about this recipe is to maintain some patience while waiting for the vanilla extract to mature; six to eight weeks is recommended. I'm on week two <tap, tap, tap>.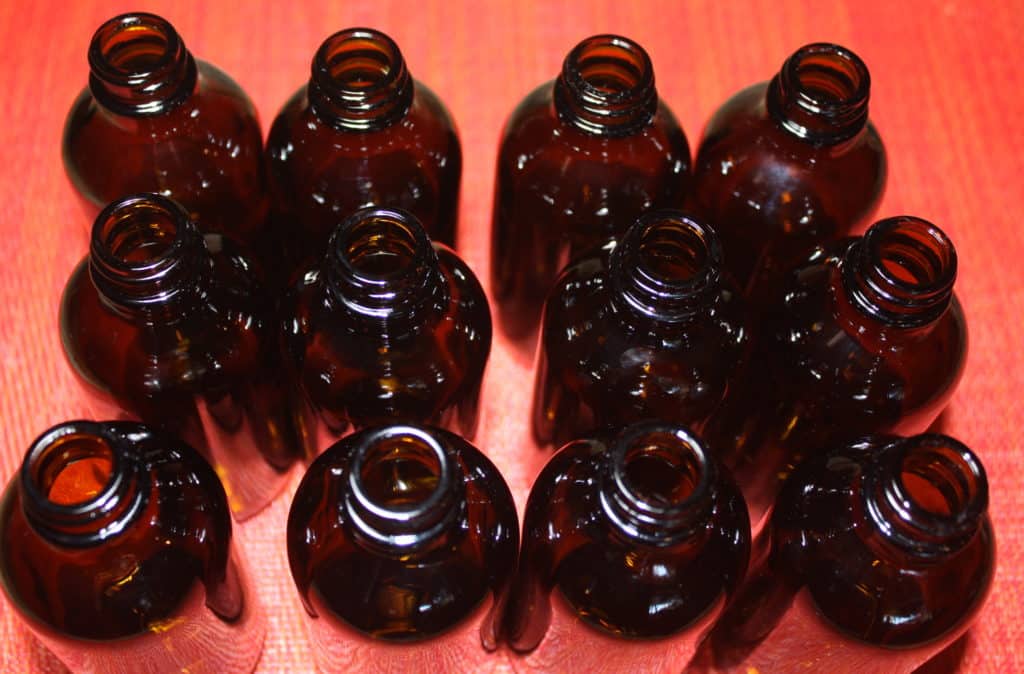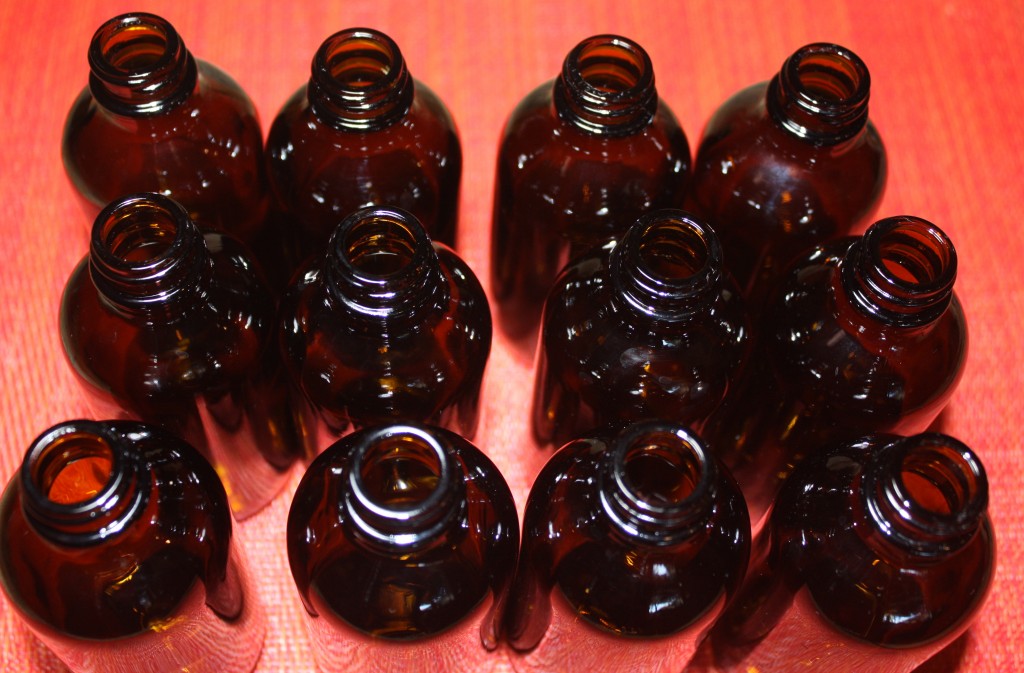 I love vanilla. The strong aroma evokes a sense of comfort and so flavorful when you add it to a recipe. I add it to pretty much all my baked goods.  I use a lot of it, so awhile back I bought a big 1.5 lb bottle of vanilla powder that was really convenient to use. I was ready to reorder, but for some reason I glanced at the ingredients. Listed was dextrose and vanilla bean extractive.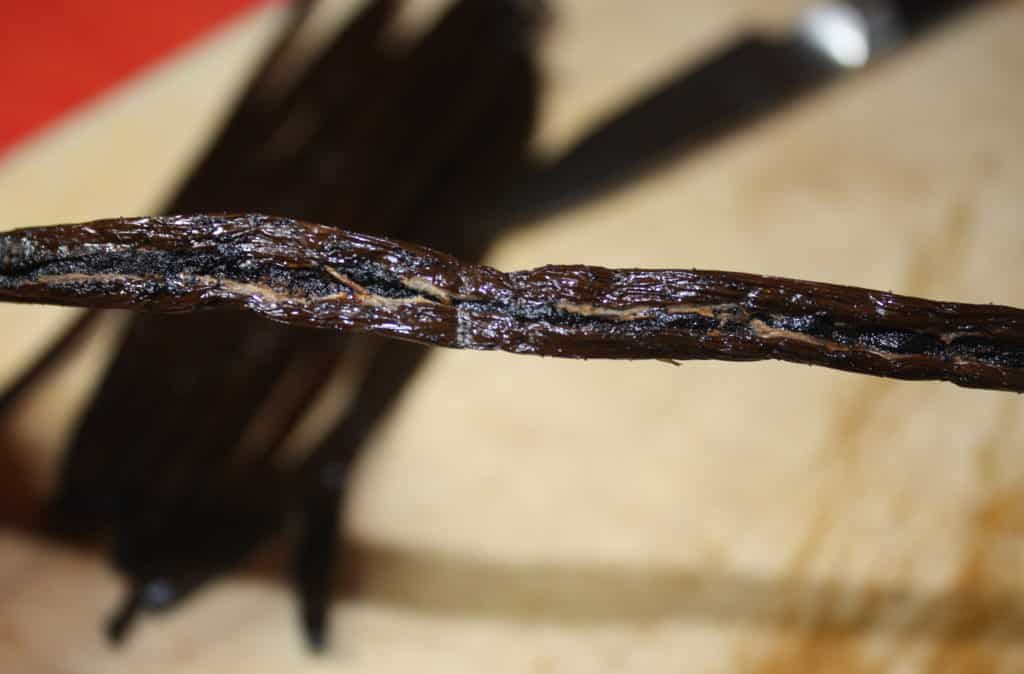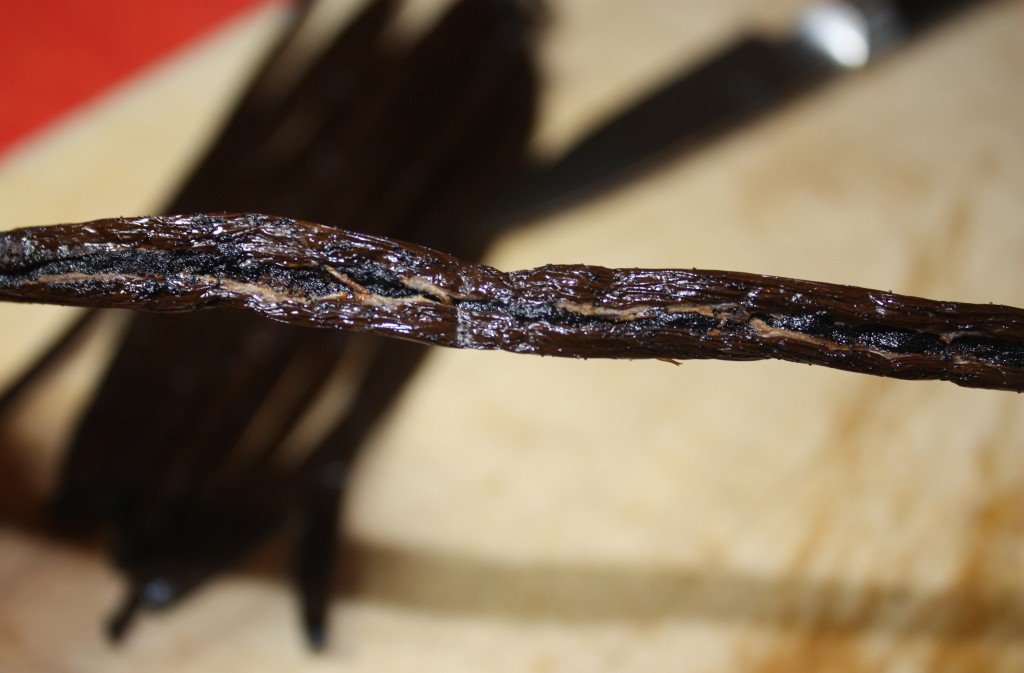 What? Really?! Dextrose is sugar! Sugar in my 100% PURE vanilla extract? Why do manufactures add sugar to EVERYTHING?! Ugh, I suspect that they want the product to taste good right away and not have to go through the process of developing the flavor over time, so they add sugar!
I learned that in order for extracts to be labeled 100% pure, the FDA states that the product can contain no less than 35% alcohol, and ….
Vanilla extract may contain one or more of the following optional ingredients:
(1) Glycerin.
(2) Propylene glycol. 
(3) Sugar (including invert sugar).
(4) Dextrose.
(5) Corn sirup (including dried corn sirup). Directly from the FDA site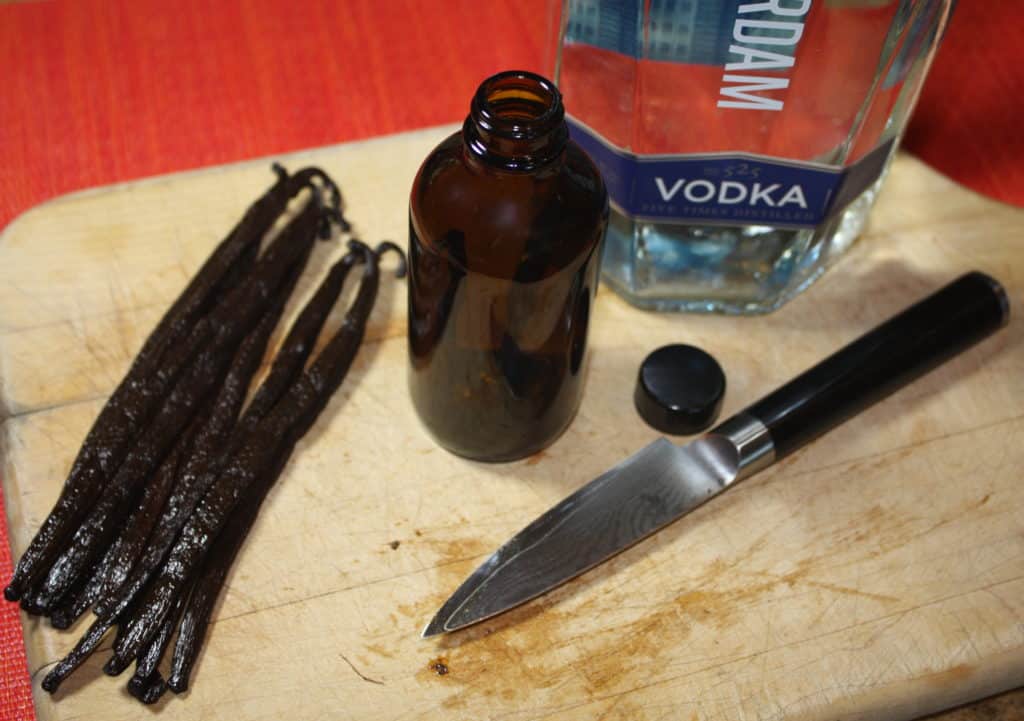 Making my own vanilla couldn't have been timelier! The vanilla that I'm brewing up has two ingredients; Madagascar vanilla and vodka! That's what I expect 100% pure vanilla extract to be! I plan on giving some as gifts, so I purchased some 4 ounce bottles, and created my own labels.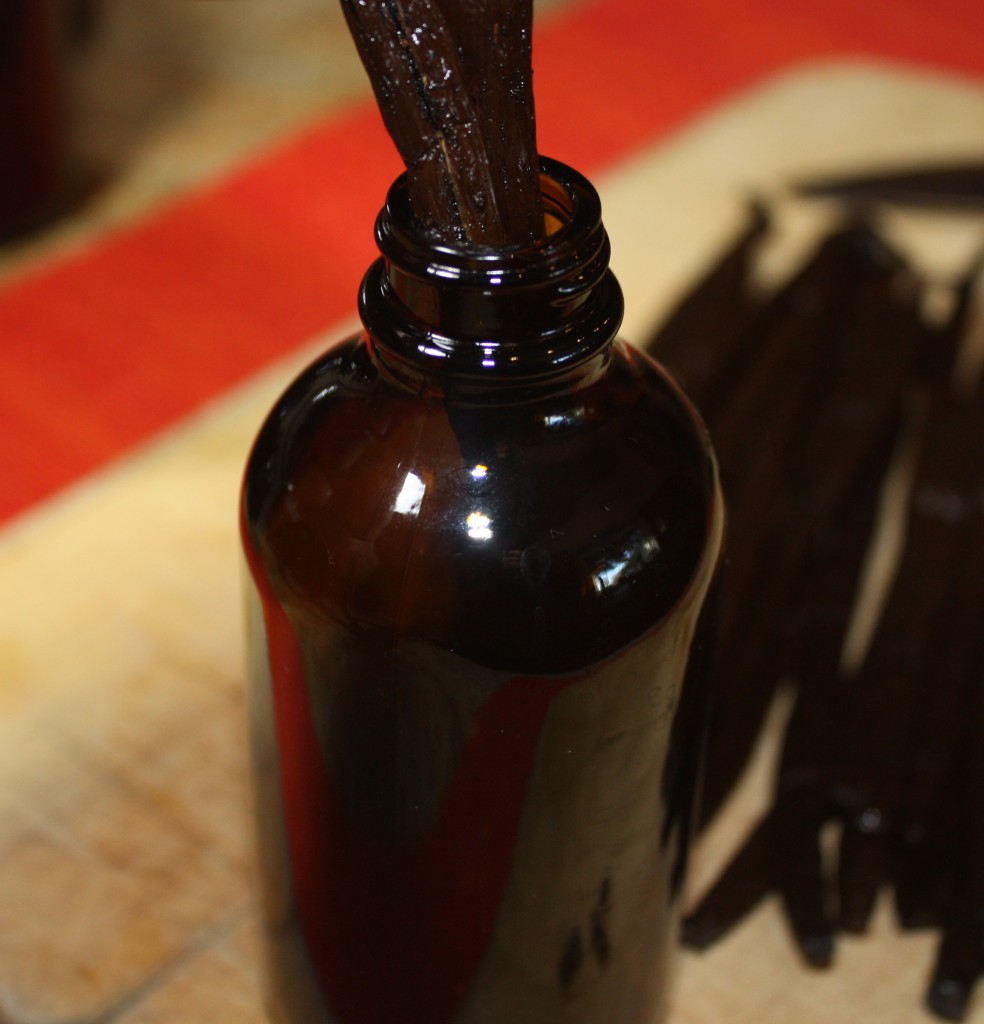 I bought my beans from Beanilla. They happened to have a sale and free shipping on Madagascar beans, so that's what I bought! I was super pleased with the quality. Very fragrant and moist! There are a lot of variety to chose from as well as several other sites to get vanilla in bulk from. The jars are from Monterey Bay Spice Company . I was going to buy some spices to make my own pumpkin pie spice (will be sharing in next post), and noticed that they sell jars as well! The label was a little more challenging to make. I couldn't find a label just the right size, so I created (with my hubby's help) my own using a photo editor, Ribbet, which is a free application. I then printed them on a full sheet of Avery labels (6 per sheet) and individually cut them from there. They're about 2 1/2″ x 2 1/2 ".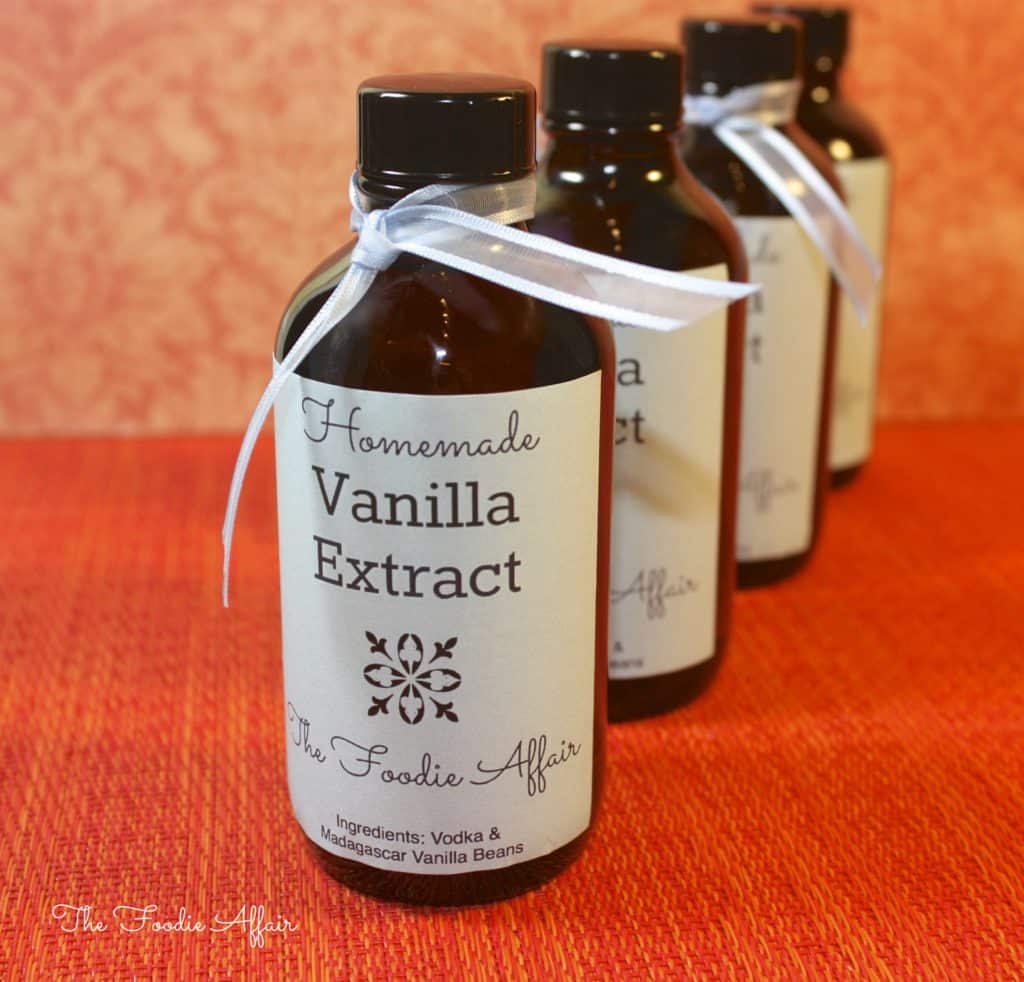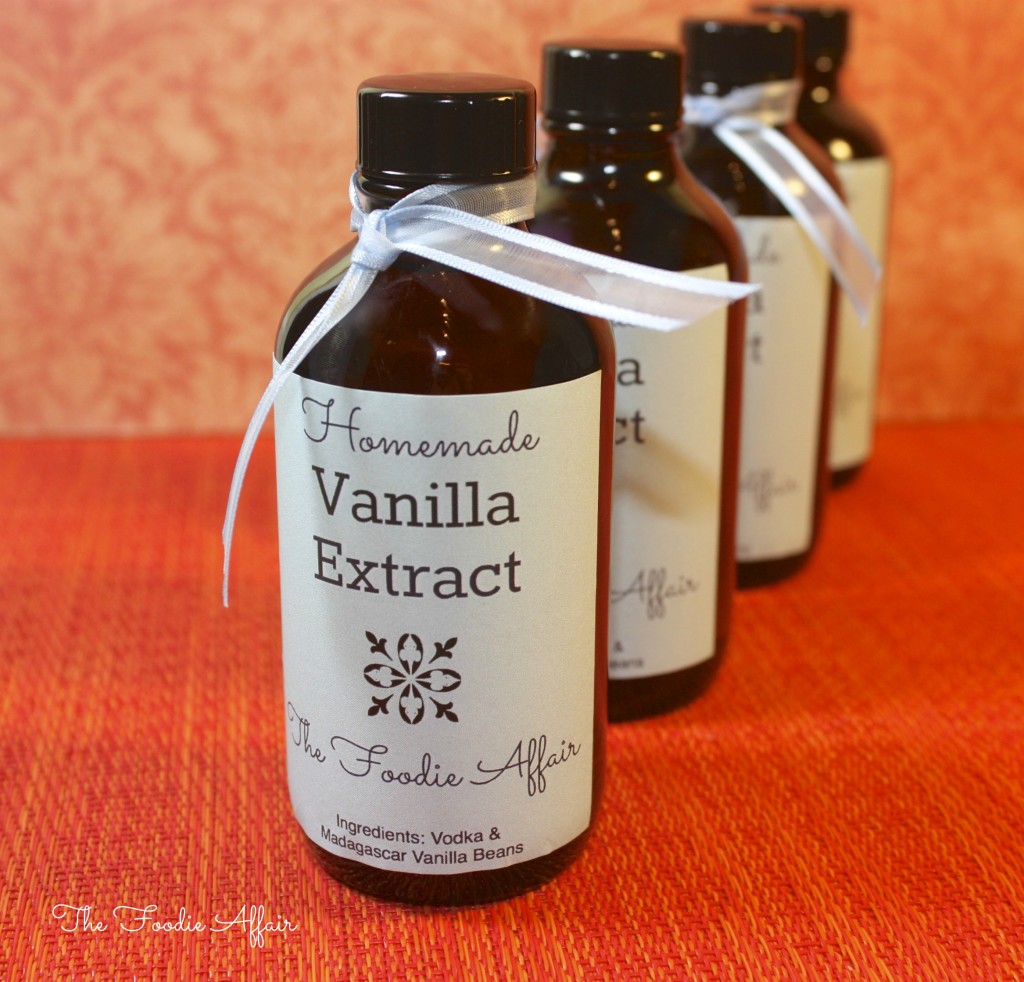 Yield: varies
Vanilla Extract, Homemade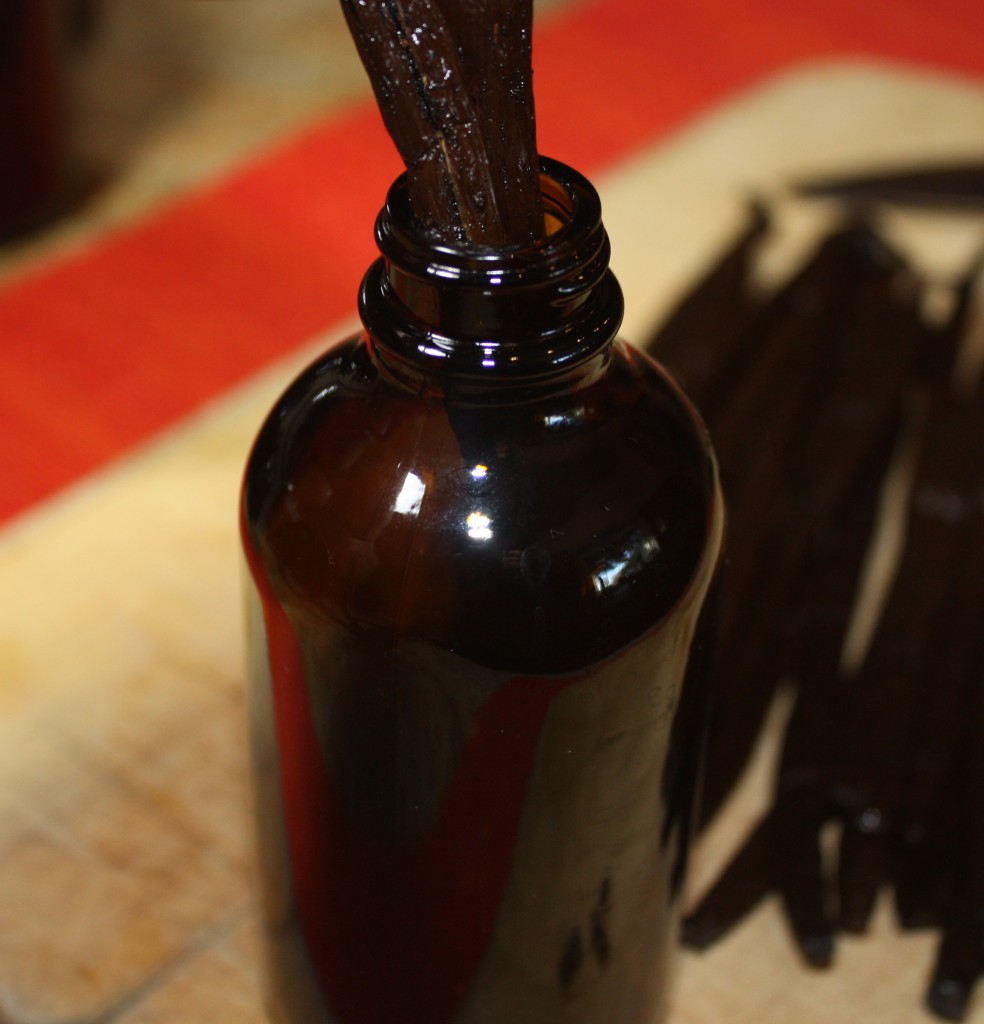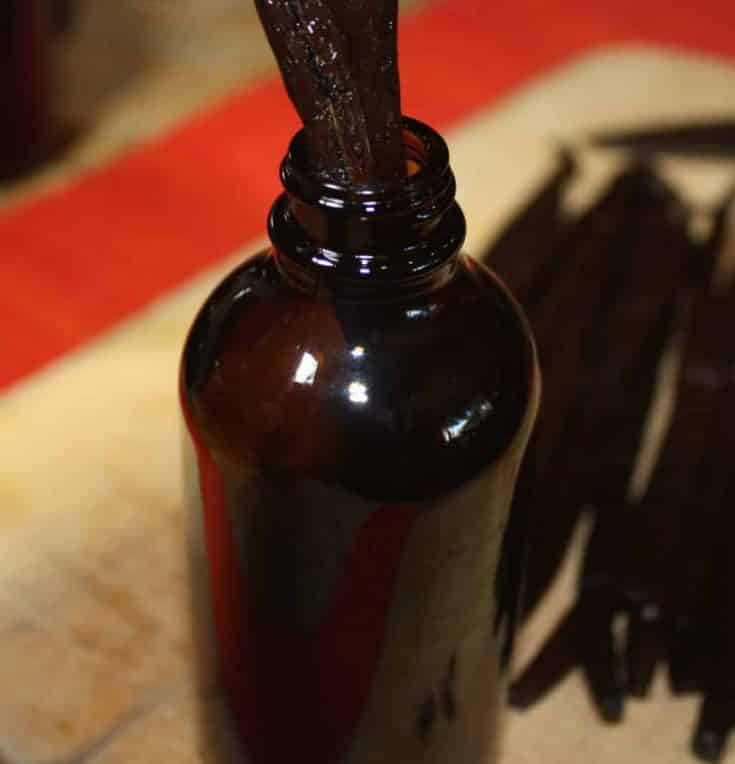 Pure vanilla extract for all your baking needs.

Prep Time 10 minutes

Total Time 10 minutes
Ingredients
Vanilla Beans
Vodka
Jars
labels (optional)
Instructions
Clean jars with soap and water or put in dishwasher cycle and dry thoroughly.

Slice beans to expose bean paste, but leave paste intact. Cut all the way down the bean leaving 1/4" of the bean at one end whole. fold bean in half and place beans in your jar. Fill you jar with vodka covering your beans. Secure jar and place in a cool dark place. Give you bottle a shake once a week for 6 - 8 weeks.
Notes
Since you jar size may vary, a general rule to follow is 3 beans to 1 cup of vodka. I used 1 1/2 beans for each 4 ounce jar.


I'm excited to use my own vanilla extract in all my baking this holiday season! I've read that you can keep topping off your extract with vodka and it will last for years! Definitely going to be testing that theory!