Seasonal Pumpkin Spice Latte made with the milk of your choice, real pumpkin puree, and pumpkin pie spices! Mix with strong coffee and enjoy!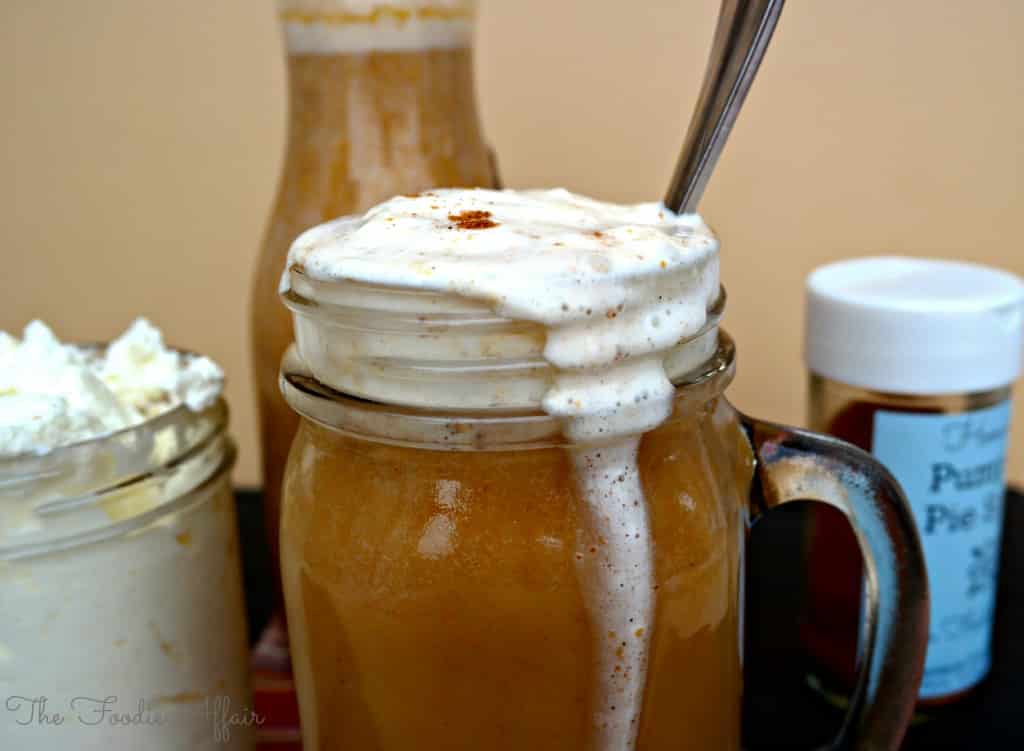 October 1st always marks the beginning of the fall season for me, AND it's just happens to be four days before my birthday 🙂 BUT who's counting?!! heehee
Well, I don't know what your weather has been like, but for several weeks the Monterey Bay Coast has been covered with a blanket of fog, and chilly enough for me to put the open-toed shoes away, and swap them for boots!
Just when I thought I would break out my favorite electric blanket (fits perfectly on my lap), BOOM, summer decides to make an entrance (for the first time!).
What is going on here? 80 degree weather on the coast? Now quit fooling with me worst Weatherperson EVER.
Summer had its chance and quite frankly, blew it, big time! I've moved on and now ready for fall!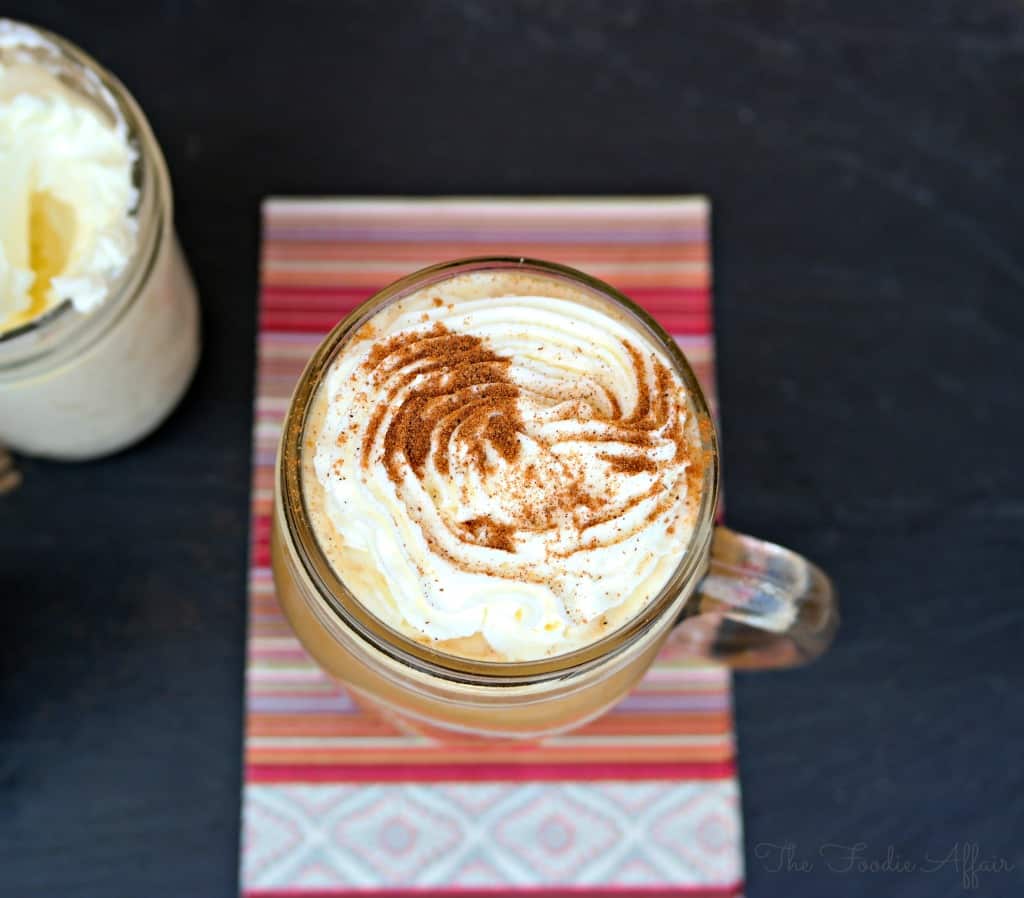 Fall has PUMPKIN written all over it; pumpkin muffins, bars, pies, cheesecakes, and pumpkin lattes!
It's the smell and taste of cinnamon, and pumpkin pie spice in all those recipes that make me swoon with delight of the season, and entices me to cuddle up and get comfy in sweatpants, and not budge until I've finished a good book.
After I saw a delicious photo of a homemade pumpkin latte my friend posted on Instagram, and a text my son sent with a picture of his Starbucks latte, my recipe hunt was ON.
I looked through Foodgawker and also stumbled on these sites, here and here, which are great recipes as is, butttt I seem to have this urge (obsession?) to tweak ALL recipes to my taste buds. Here is my version of a full flavored pumpkin latte.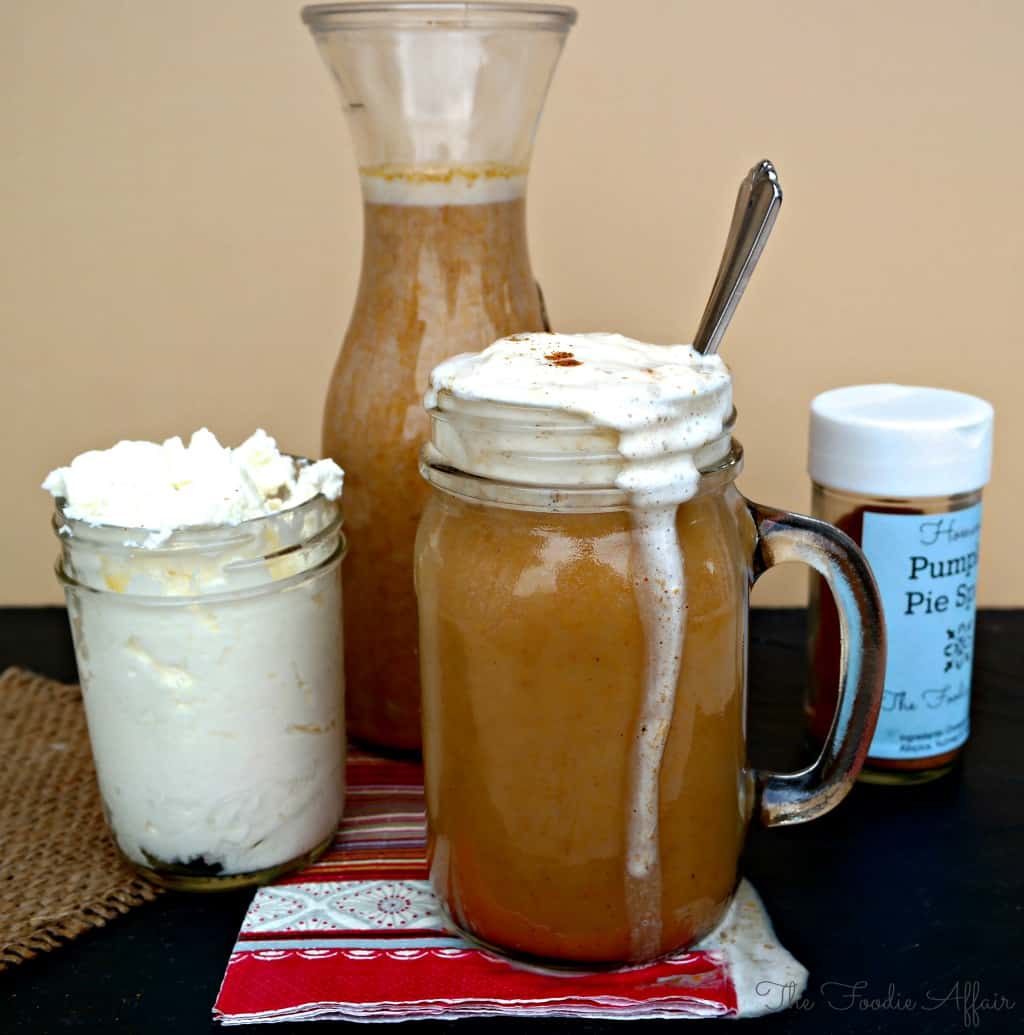 Yield: 4
Pumpkin Spice Latte
Ingredients
2 cups unsweetened milk (almond, whole, coconut, your choice)
1/4 - 1/2 cup pumpkin puree
1 Tablespoon (not a typo) vanilla extract
1/2 teaspoon cinnamon
2-3 Tablespoons sweetener of your choice (I used Xylitol)
Strong coffee
Whipped cream
Instructions
Put all your ingredients in a blender, and feel free to adjust the spices to your preference. Whip it up and store it in your refrigerator. Shake before using.
When you are ready for a latte, heat 1/2 cup of the pumpkin milk in the microwave for about a minute, and add it to 1 cup of your strong hot coffee. Top it off with some whipped cream and a sprinkle of pumpkin pie spice, of course!
Notes
Pumpkin puree will settle at the bottom of your cup. If that is bothersome, you can strain the milk mixture before storing it in the refrigerator.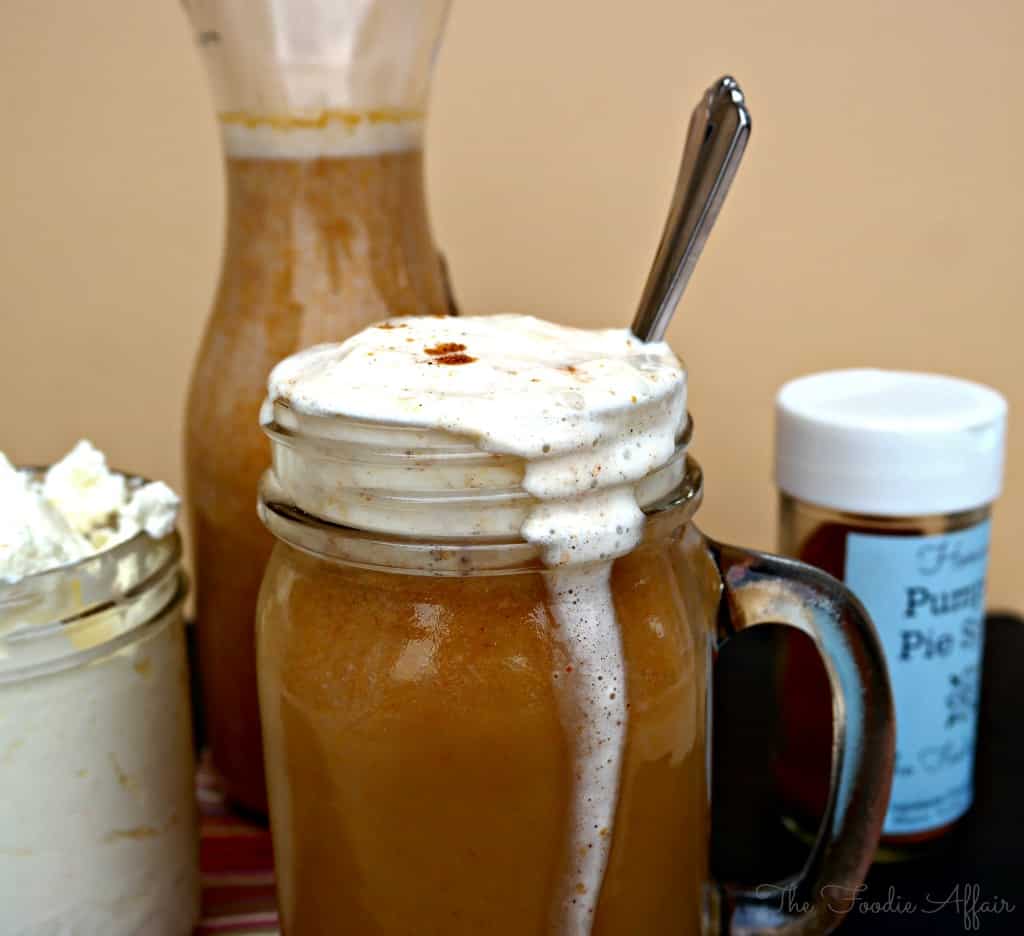 You'll be tempted to drink this pumpkin milk just as it is, but hold out for that second cup because you know you will want one. Share if you must.
Make your own pumpkin pie spice. I comes in handy all year long!