Seasonal Pumpkin Spice Latte made with the milk of your choice, real pumpkin puree, and pumpkin pie spices! Mix with strong coffee, top with whipped cream and enjoy!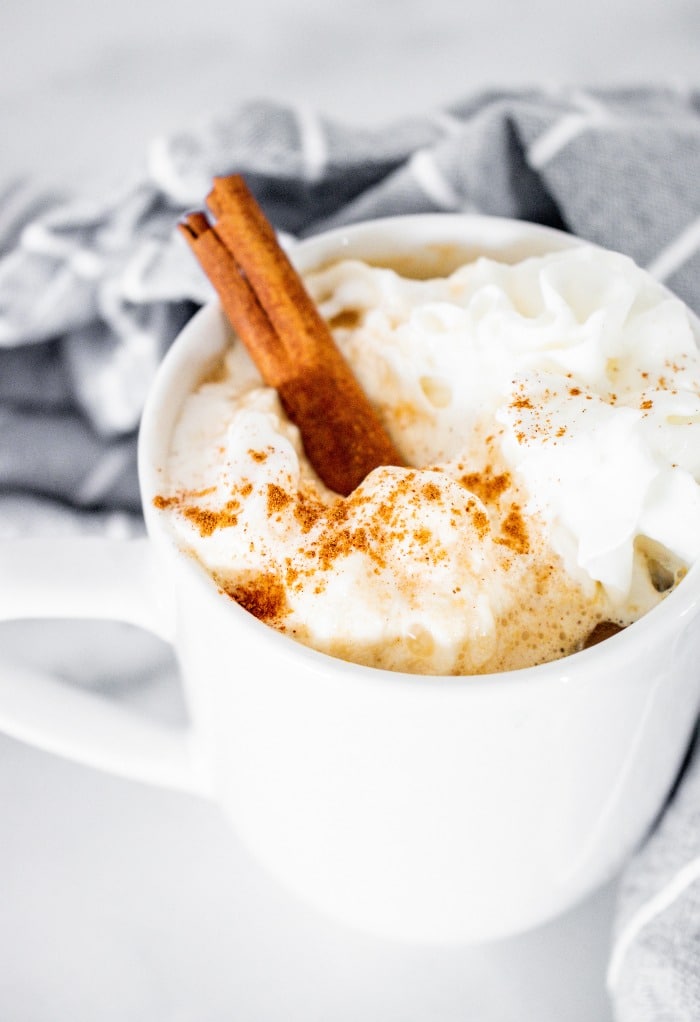 Pumpkin Spice Latte
Well, I don't know what your weather has been like, but for several weeks the Monterey Bay Coast has been covered with a blanket of fog.
Not only thick fog, but also chilly enough for me to put the open-toed shoes away, and swap them for boots!
Just when I thought I would break out my favorite electric blanket (fits perfectly on my lap), BOOM summer decides to make an entrance!
What is going on here? 80 degree weather on the coast? Now quit fooling with me WORST Weatherperson EVER.
Summer had its chance and quite frankly, blew it, big time! I've moved on and now ready for fall!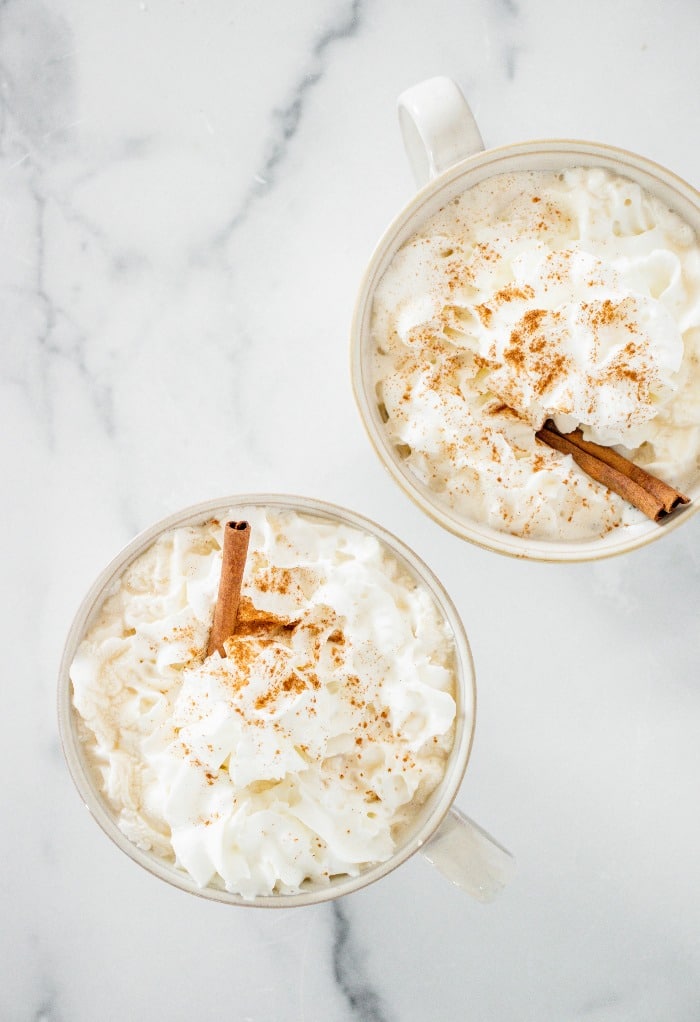 Fall has PUMPKIN written all over it; pumpkin protein muffins, bars, pumpkin pies, pumpkin cheesecakes, and pumpkin lattes!
It's the smell and taste of cinnamon, and pumpkin pie spice in all those recipes that make me swoon with delight of the season.
I don't know if you feel the same, but cool weather entices me to cuddle up and get comfy in sweatpants, and not budge until I've finished a good book.
After I saw a delicious photo of a homemade pumpkin latte my friend posted on Instagram as well as a text my son sent with a picture of his Starbucks latte, my recipe hunt was ON.
I looked through Foodgawker and also stumbled some beautiful coffee drinks, which are great recipes as is, butttt I seem to have this urge (obsession?) to tweak ALL recipes to my taste buds.
Here is my version of a full flavored sugar free pumpkin latte.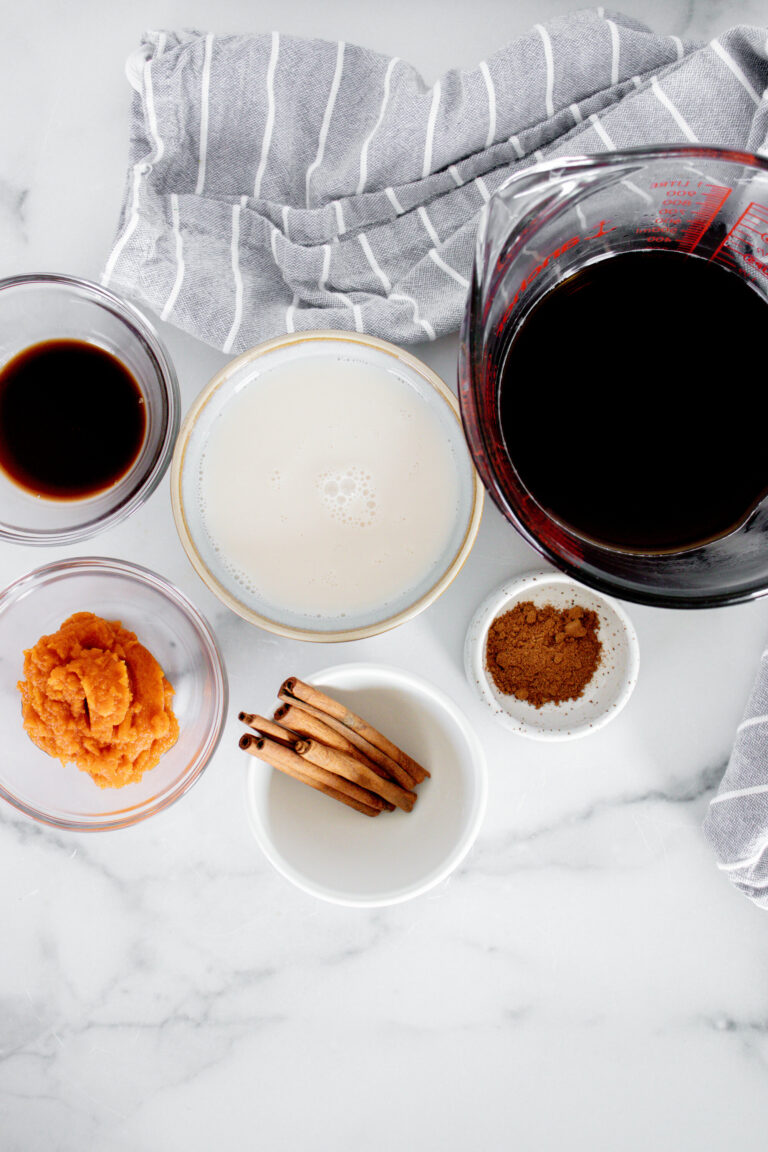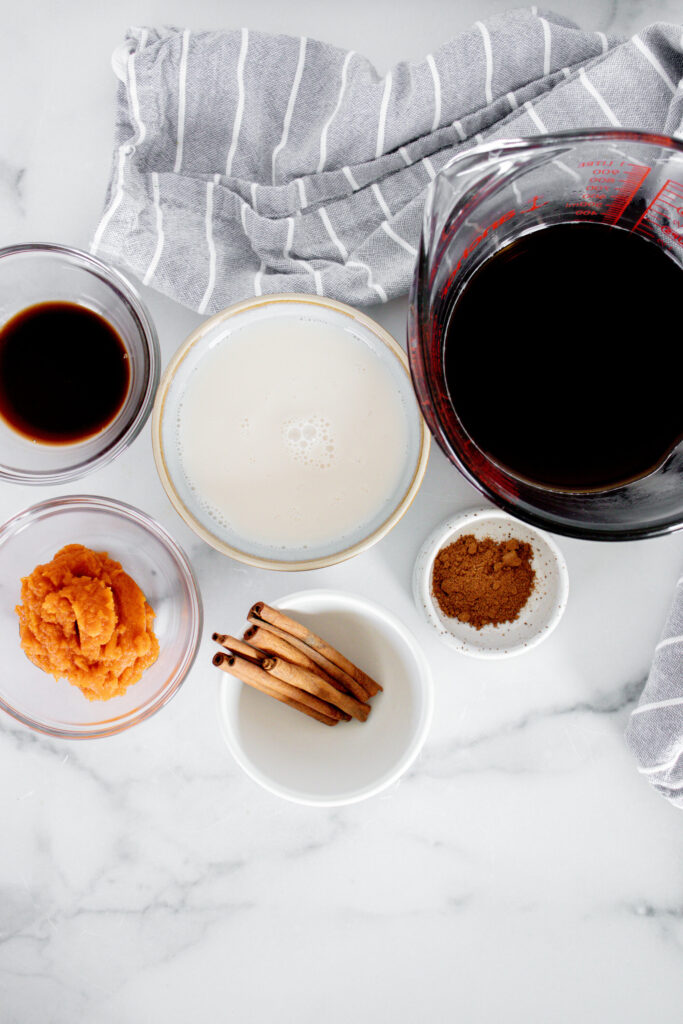 Ingredients To Make Pumpkin Spice Latte
Milk – of your choice is the base of the pumpkin milk. Unsweetened almond, whole milk or lower fat, full-fat coconut for keto diet followers or oat milk.
Pumpkin puree – real pumpkin adds fiber and delicious natural pumpkin flavor. If you haven't tried baking your own pumpkin, be sure to check out my Instant Pot pumpkin puree recipe.
Vanilla extract – enhances the flavors of the pumpkin milk.
Pumpkin pie spice – homemade spice in one mix instead of adding multiple spices.
Cinnamon – enhances the flavors in the pumpkin milk base.
Sweetener of your choice – I make the base of this latte mix with sugar free sweetener, monk fruit, erythritol, or xylitol (keep away from dogs), maple syrup, or any other sweetener.
Strong coffee – Make this fresh in either a coffee pot, one cup Keurig coffee maker or in a French press.
Whipped coconut or heavy cream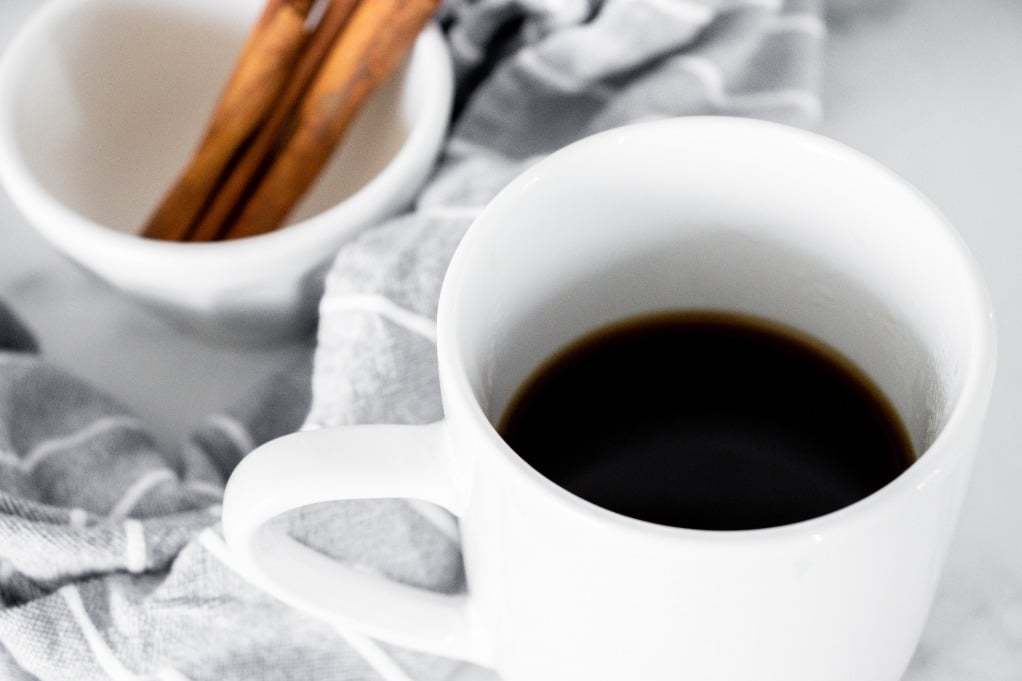 How To Make Sugar Free Pumpkin Spice Latte
First, you will want to make the base of the latte, which is basically a flavorful pumpkin milk mix.
Blend together all the ingredients except for the coffee and whipped topping. Store in a container with a lid.
Brew the coffee. The coffee is also the star of this latte, so be sure to brew your favorite method of fresh coffee.
Warm 1/2 cup of the pumpkin milk and add to a hot cup of coffee. Top with whipped cream and a sprinkle of cinnamon.
Make your own pumpkin pie spice. I comes in handy all year long! Not a coffee drinker? You might enjoy this Keto Hot Chocolate.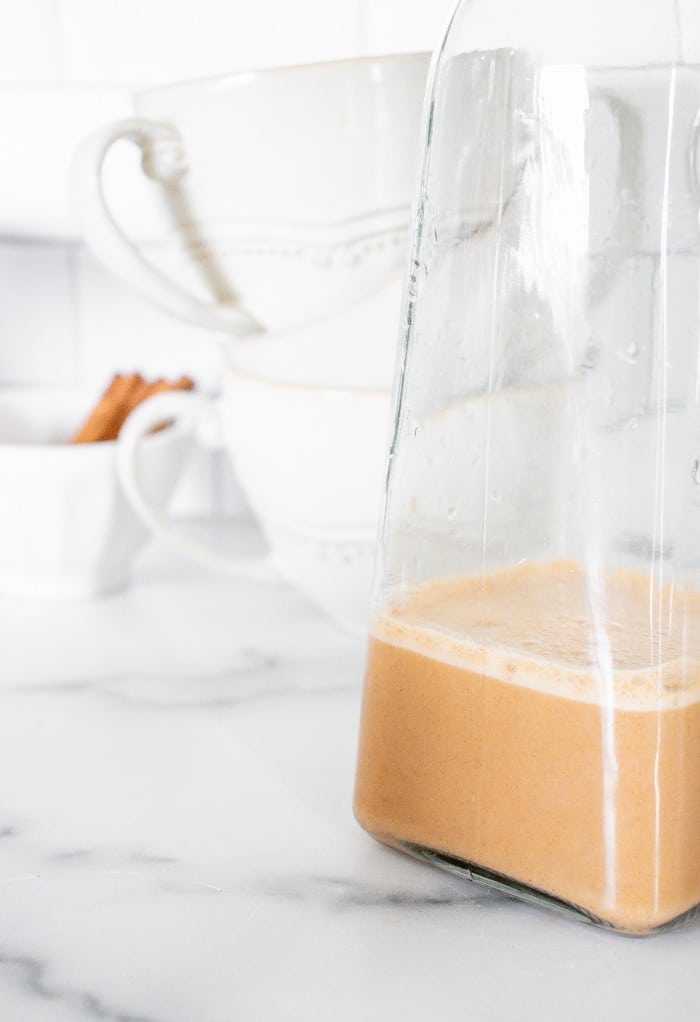 How Long Will The Pumpkin Milk Last?
The pumpkin mix used to make a latte will stay fresh in the refrigerator for 5-7 days.
The fresher the ingredients used, the longer the milk will last.
How To Make An Iced Pumpkin Spice Latte
To turn this beverage into an cool beverage fill a 16 ounce glass with ice. Add pumpkin milk and cold brewed coffee.
Don't forget to top with fresh whipped cream!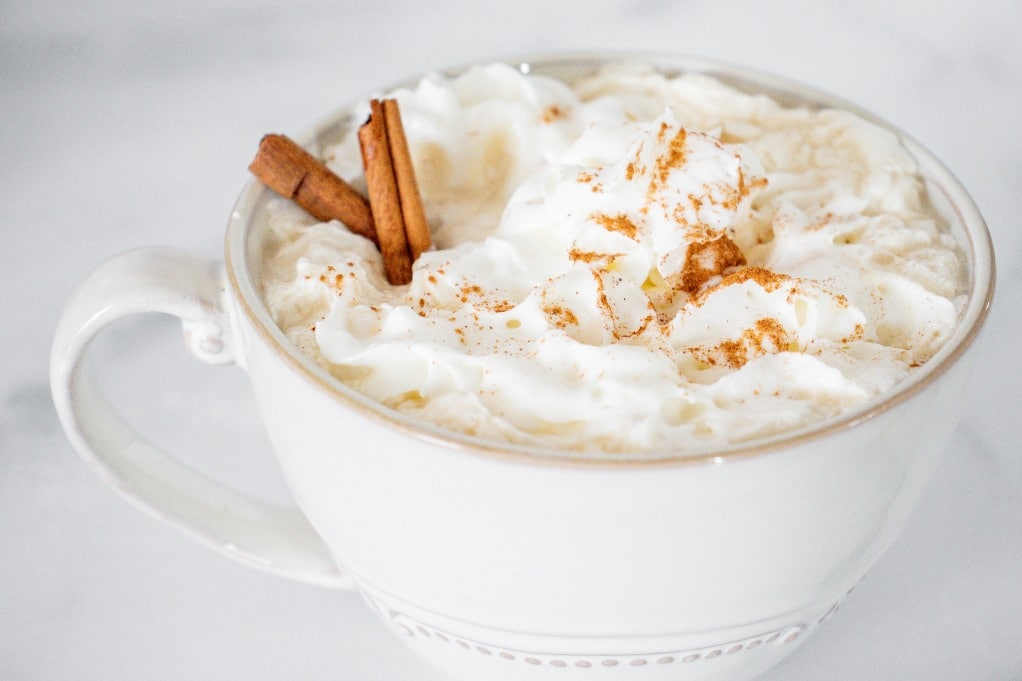 More Pumpkin Recipes To Try
Pumpkin Recipes
Fall favorite pumpkin recipes you will want to try!