Rich toffee flavor and easy to make, these Butter Brickle Cookies are better than Almond Roca Candy!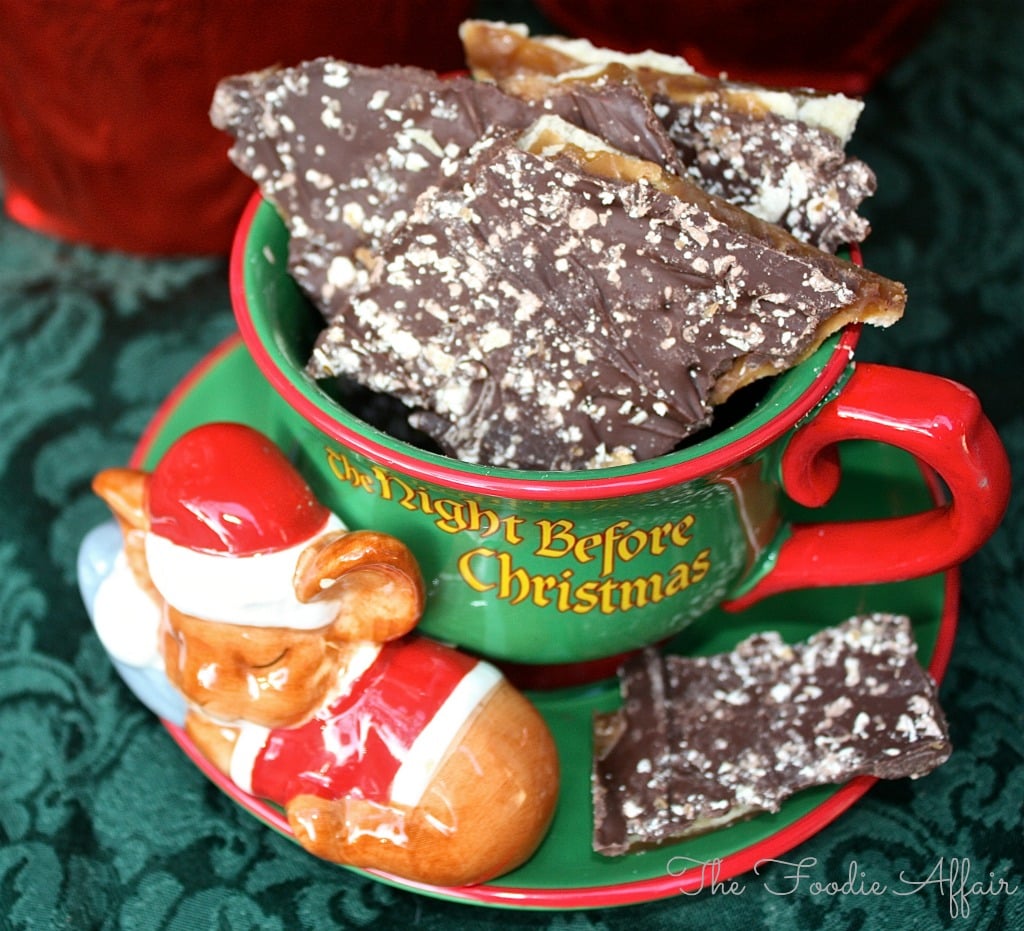 I never questioned the name of these Butter Brickle "Cookies" but as I wrote up the recipe, I started to rethink the title of these delicious morsels!
Since there isn't any flour or eggs in this recipe, the base for cookies, should these be considered a cookie?
Maybe they should be renamed to Butter Brickle Candy or Bar. They taste like the buttery crunchy toffee that's in the middle of Almond Roca Candies, except the candy layer is thinner. T
here is also a layer of crackers, giving each slice a sturdy and tasty base like a cookie. Once everything is set, you break them up in pieces like a bar. Hmmm, dilemma!
After you make these, tell me what you think and fill in the blank, Butter Brittle ______(bar, cookie, candy)!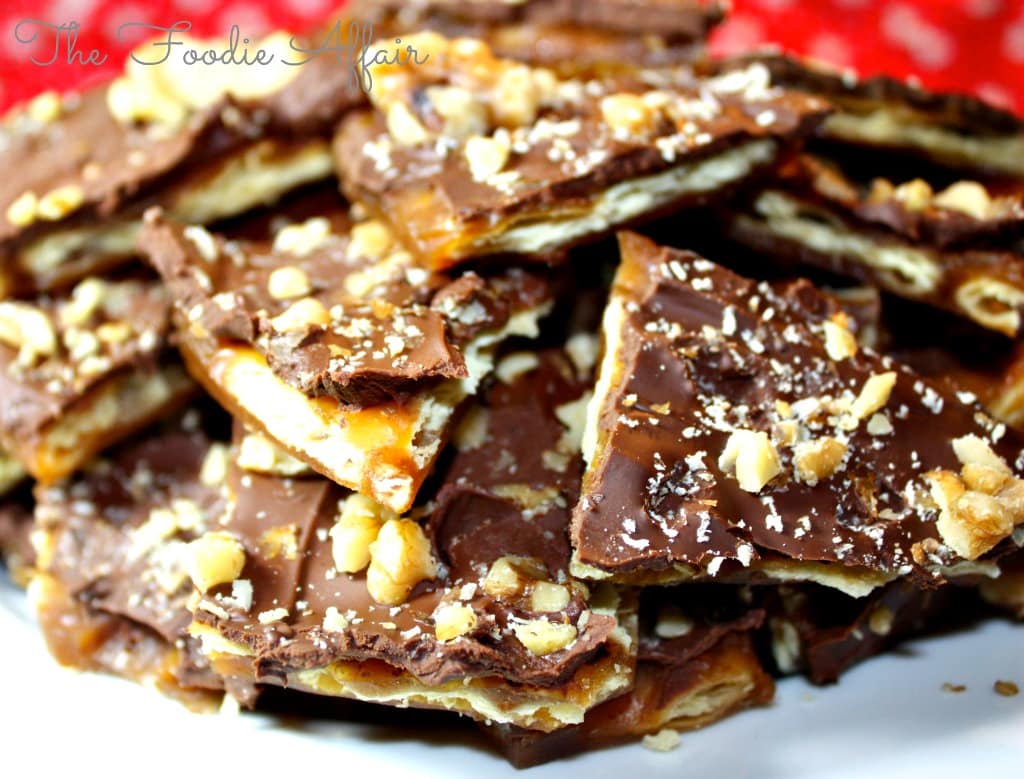 These are always the first to go when I serve them on a platter with different cookies.  They're easy to make, darn tasty, and make a lovely gift!
Plan on making a couple of batches though because your family is sure to devour them, and they might get a little possessive over these goodies, and may not want to share (umm, tattle-tale on hubby)!!
My hubby is used to seeing me pack up treats to distribute to my co-workers, but when he saw me packing these up, he said, "Those are for US!" lol I think he really likes these! haha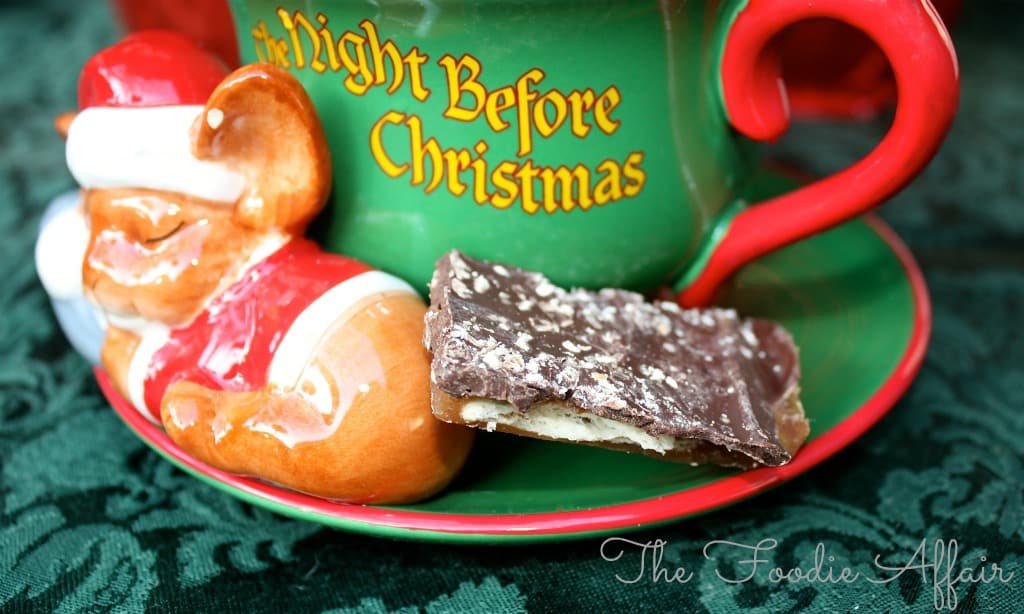 Special thanks to my sis-in-law, Kathy for sending me a photo of her typewritten recipe via text!
Gosh, you just gotta love technology in situations like these! My copy vanished along with my Mexican Wedding Cookie recipe!
Recipe resurrected!! Hurray!!
I think I'll just leave the title alone! Once you make these, everyone will be calling them YUM 🙂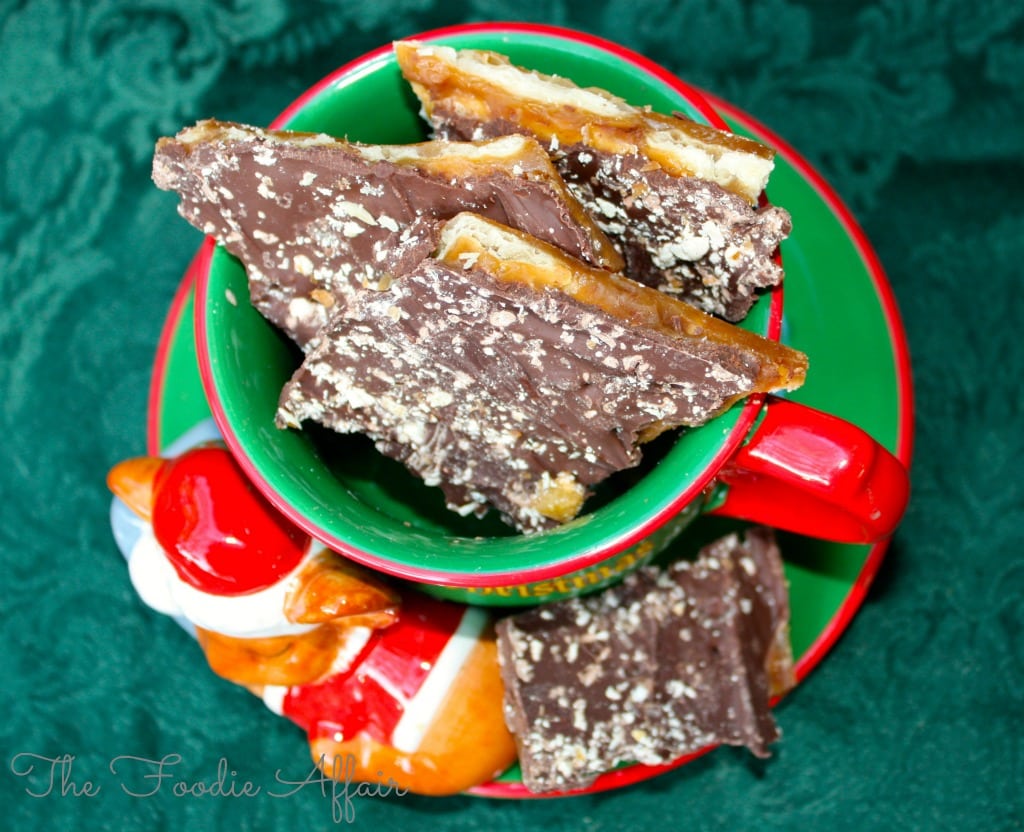 WARNING: highly addictive (in a very delicious way)!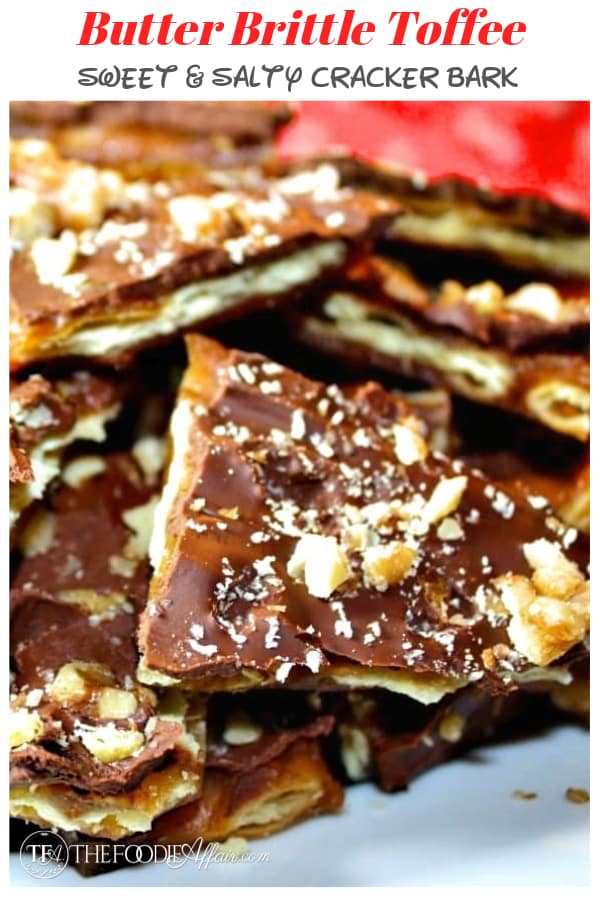 Yield: 10
Butter Brickle Cookies
Ingredients
1/2 lb. butter (2 sticks)
1 cup brown sugar, packed
Saltine crackers (1 sleeve)
12 ounce package semi-sweet chocolate chips
1 cup walnuts, chopped
Instructions
Line a cookie sheet with sides or jelly roll pan with foil, making sure the foil covers the sides of the pan. Preheat the oven to 400 degrees.
Place a single layer of saltine crackers on the cookie sheet. You may have to brake up a couple to cover all the surface.
In a small saucepan, bring the butter and the sugar to a boil. Continue to boil and stir the mixture for 3 minutes. Pour over the crackers, and put in the preheated oven for 5 minutes. Remove from oven and pour chocolate chips on top. As they soften, spread the chocolate over the surface. Sprinkle nuts on top and let harden in the refrigerator. Break into pieces when set.