A hearty dish with meat and potatoes used to fill a galette or hand pies!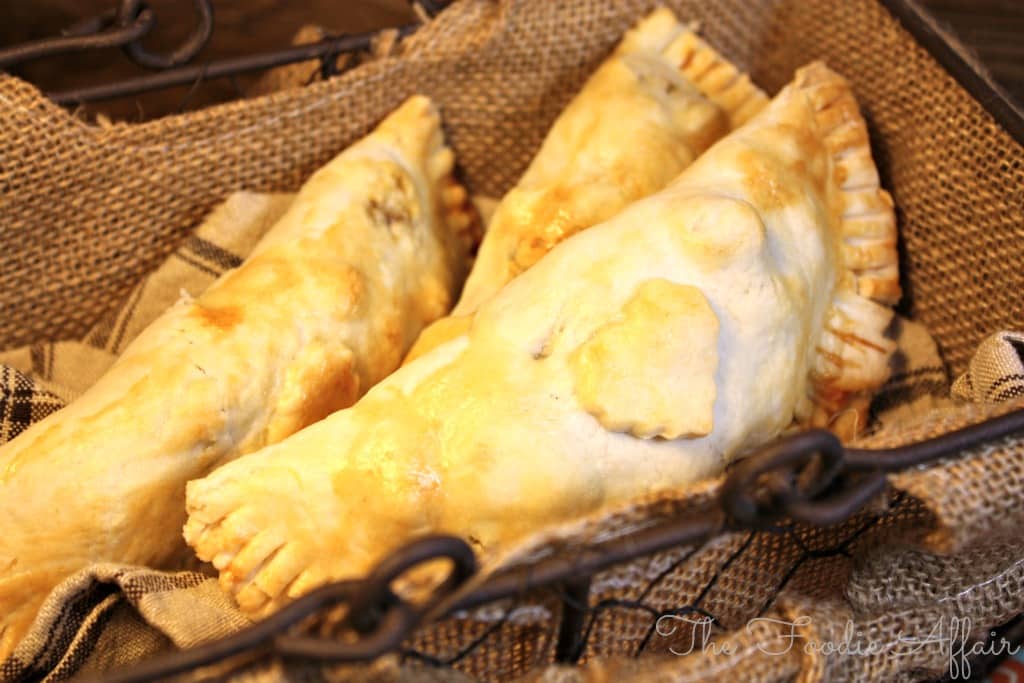 I've been thinking about making a beef & potato pie with a pastry dough for awhile, but I couldn't decide if I should make a galette or hand pies. Both are hearty and look somewhat rustic. You know, kind of like what Ma would cook for her cowboy after a hard day on the ranch! That's what I'm imagining anyway….my cowboy (aka, Professor Shaffer), chowing down on some meat and potato pies! haha.
Go with me, ok?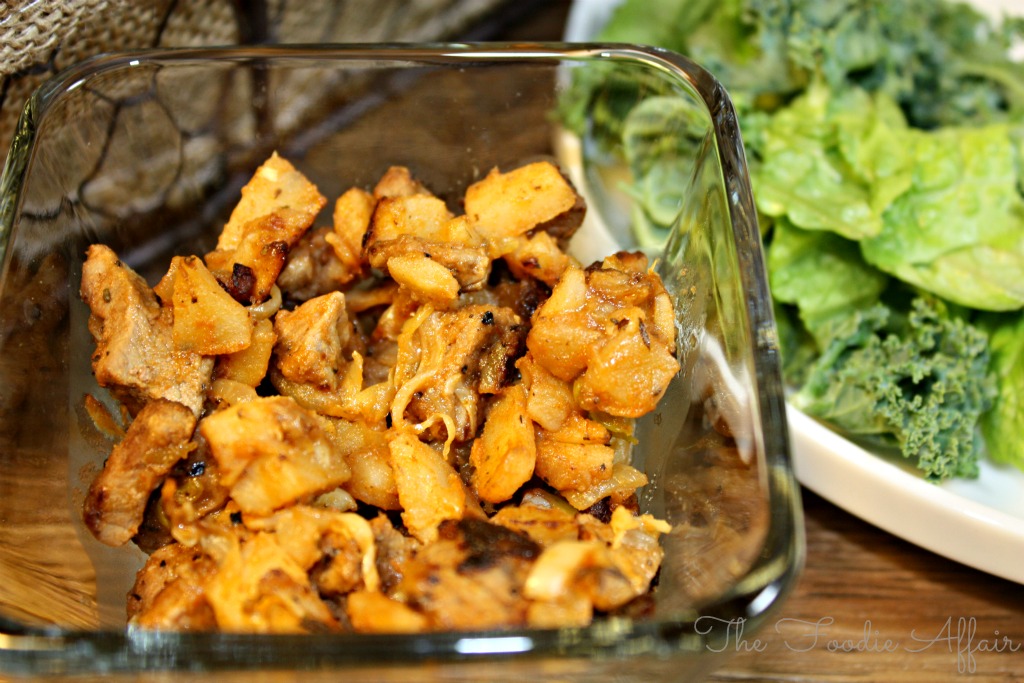 Cooking this meal mid week was probably a little ambitious of me because by the time I got home from work, and then cooked the filling, our stomaches were making super loud feed me noises. Then the worst thing happened, the bag of tortilla chips reserved for the Super Bowl gathering was taunting us.
My hubby had a few, but I forced myself to spare the chips, which means the pastry dough didn't happen, and I improvised by putting the filling into flour tortillas! So not what I envisioned serving the ranchers 😉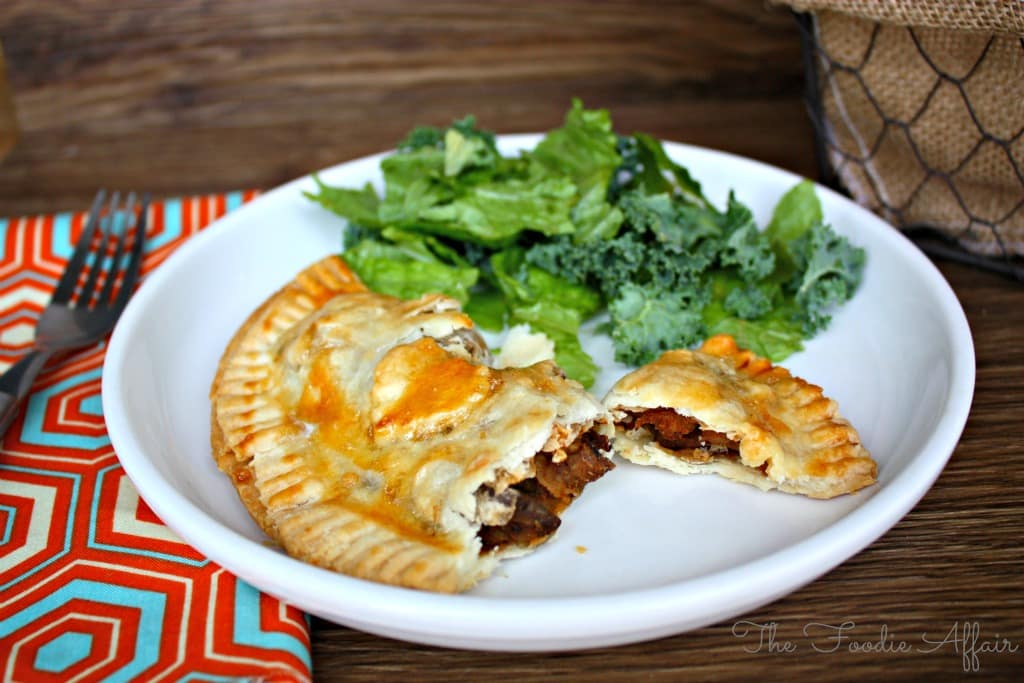 My hubby was perfectly happy eating burritos, and we had a homemade meal before 7:00 pm, but I still wanted to make some meat pies! I went ahead and gave it another go…mid-crazy-week, again! But this time, I had a late lunch, so I wasn't starving, and my hubby poured me a cold beer that seemed to help me multi task a little quicker! I happily sipped on my beer while chopping, mixing, and cooking everything together!
The whole meal is actually very easy to make. You just need to be patient and let the dough chill before rolling it into the crust; in the meantime, you can prepare the filling and drink the rest of your beer or open another!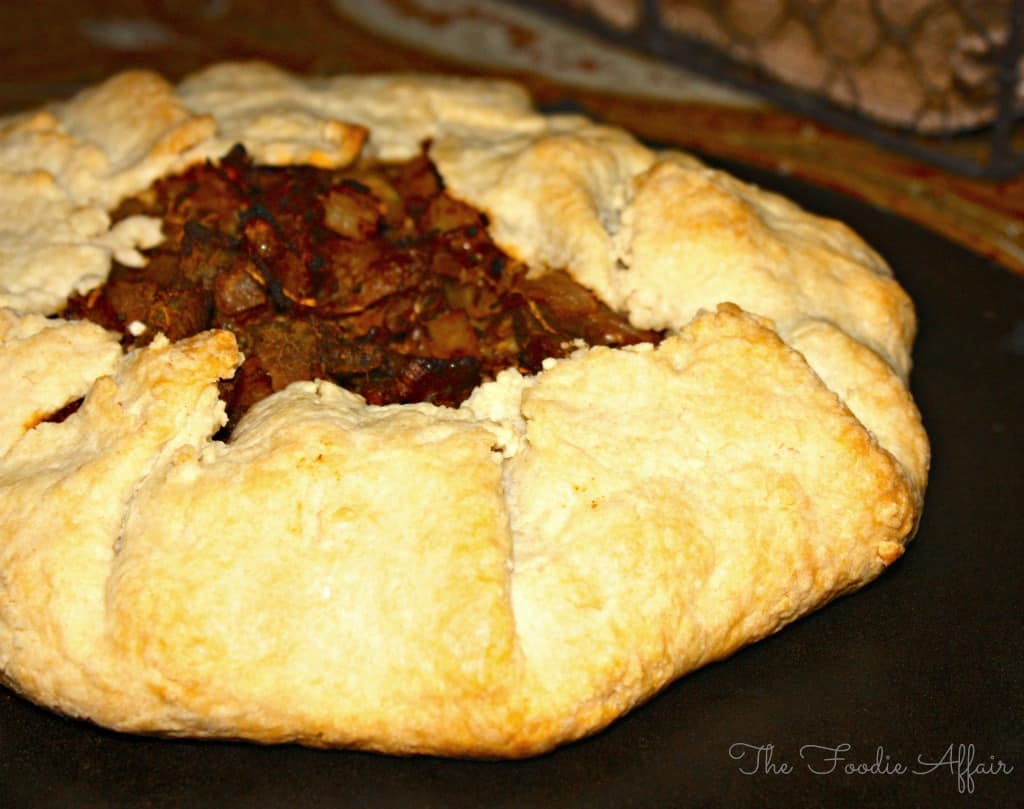 You can make this with pre-made pie crusts or phyllo, but I REALLY suggest you make the crust. It's sooooo tasty, and definitely worth waiting for!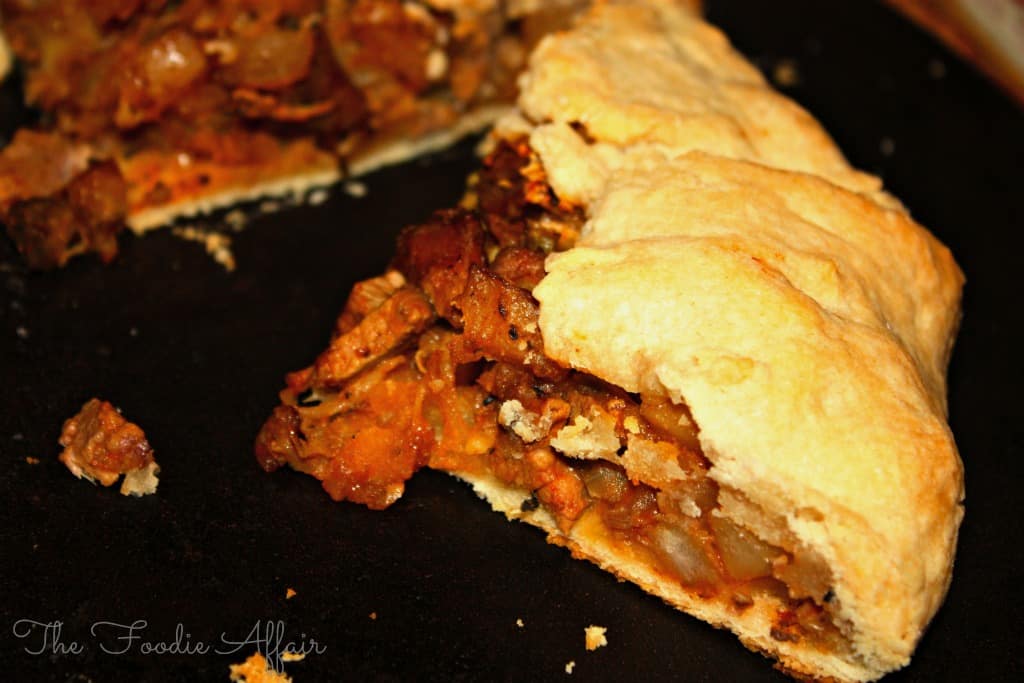 How cute would these hand pies be tucked into a lunch bag on Valentine's Day?
VERY.
You know everyone will be envious of a lunch with meat and potato hand pies, especially if you add a dessert! How about sticking with the pie theme and make these individual apple pies from The Love Nerds?!!
AWWWW 🙂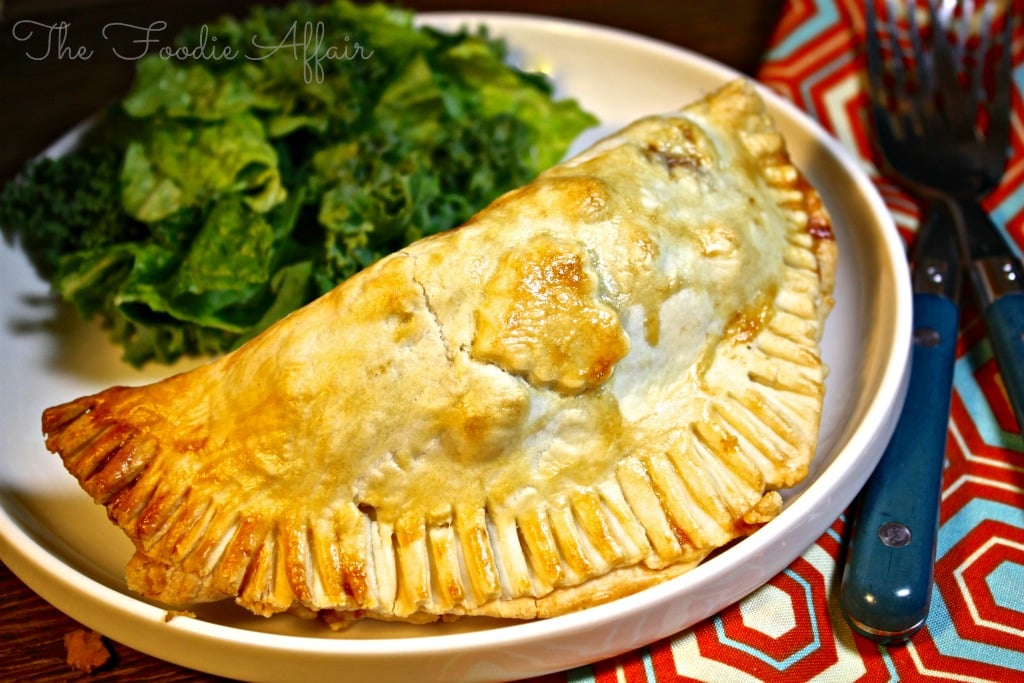 Yield: 4
Beef & Potato Galette and Hand Pies
Prep Time 15 minutes

Cook Time 30 minutes

Total Time 45 minutes
Ingredients
Pastry for 1 pie crust
1 ½ cups all-purpose flour
½ teaspoon salt
3 tablespoons unsalted butter, chilled and diced in small pieces
¼ cup fat-free sour cream
1 tablespoon fresh lemon juice
3 tablespoons ice water
1 egg, whisked (wash optional)
Filling:
1 tablespoon oil (vegetable or olive)
1 large russet potato, peeled and diced into small chunks
1 small onion, finely chopped
1 pound beef sirloin, diced
2 cups cabbage, finely shredded
¼ cup tomato sauce
1 teaspoon A-1 steak sauce or Worcestershire sauce
1 teaspoon fresh thyme
1/2 cup water
Salt and pepper
Instructions
Preheat oven to 400 degrees. Line a baking sheet with parchment paper.
For Pastry: Pastry dough will make one galette or 4 hand pies.
Lightly spoon flour into measuring cups, level with a knife. Combine flour together with the salt in a medium bowl. Cut in butter with a pastry blender or 2 knives until mixture forms into small course pebbles.
Combine sour cream and juice in a small bowl, them add it to the flour mixture. Sprinkle surface with 1 tablespoon of ice water; toss with a fork until moist and crumbly. Repeat with remaining 2 tablespoons of ice water.
Gently press dough into a 4-inch circle on plastic wrap, cover and chill for 15 minutes.
For hand pies, see assembly directions below.
For galette:
Place two sheets of plastic wrap (overlapping each other) on a flat surface. Remove the chilled dough from the plastic and place on prepared plastic wrap. Cover dough with an additional two sheets of plastic wrap. Roll dough (between the plastic wrap) into a 13-inch circle. Place dough in the freezer for approximately 5-7 minutes or until the wrap peels off easily. See directions for assembly (below).
For Filling:
In a medium saucepan, heat oil over medium. Add onion and diced potato. Cook for approximately 7 minutes. The potatoes should begin to soften. Add beef, and cook for about 5 minutes or until meat is no longer pink. Add tomato sauce, steak sauce, thyme, and water. Mix together, and then fold in cabbage. Cover dish and simmer until cabbage wilts (approximately 5 minutes). Add salt and pepper for taste.
Assemble:
Hand Pies: You will need two pie crusts.
On a lightly floured surface divide dough into 4 equal portions, and roll into circles or triangles (or follow directions for galette, placing dough between plastic wrap before rolling). Place on prepared baking sheet and fill one side of the dough with meat and potatoes (about 1/3 cup each). Fold dough over the meat and crimp the edges together with a fork. Brush pastry with egg (optional). Cut a small vent in each piece, and bake for 10-12 minutes or until the crust is golden brown.
For galette:
Place 13 inch round dough on prepared baking sheet and fill the center with cooked meat and potatoes, leaving 2 inches of the edge of the dough unfilled. Fold dough edges on top of the meat. Brush dough with egg (optional), and bake for 10-12 minutes or until the crust is golden brown.