Cauliflower Mashed Potatoes (Mock) – Low Carb!
Cauliflower mashed potatoes is the ultimate low carb comfort food dish! This low-carb healthy alternative to starchy potatoes will fool the most discriminating taste buds! 
Mashed Cauliflower
I try to limit my starchy carbohydrate intake, and over the years have substituted some white carbs for wheat and whole grain, and since I do the grocery shopping and cooking, my family has adapted as well.
My meat and potato kind of guys are troupers though, they go with the flow and will eat whatever I cook.
Most of the time, anyway. Some switches take a little getting used to, like changing from white rice to brown rice.
Ok, my family really took some getting used to that swap.
My son now prefers brown rice, but it's still not my Alan's favorite.
I had some reservations swapping one of the comfort food darlings, mashed potatoes for "mock" mashed potatoes made from a veggie, cauliflower.
Cauliflower Mashed Potatoes
But like I do often, I just make a new dish and it and see what kind of a reaction I get.
I was super excited that this cauliflower mashed potatoes recipe was an instant hit!
AND has become the preferred 'tater side dish! No tweaking, and no leftovers!
Seriously, no one knew they were eating cauliflower instead of potatoes.
I've made this dish several different ways, adding butter and different spices, but sharing the recipe I keep going back to from the Food Network.
It really is hard to tell that this dish isn't potatoes at all and made from cauliflower! They are that good!
How To Prepare Cauliflower Mashed Potatoes
This recipe is very simple to make. First purchase the cauliflower. I prefer to buy a whole head of cauliflower (Farmer's market if possible).
The difference between cutting the florets yourself opposed to purchasing it precut for me is in the freshness.
Bagged pre-cut cauliflower may show signs of browning and spotting. Cut those signs of aging off!
If you prefer the convenience of pre-cut (no judging here – been there!), you'll need 3-4 cups of florets or about 1 1/2 bags prepared florets.
For preparing your own florets pick a medium sized (2 pounds) head of cauliflower.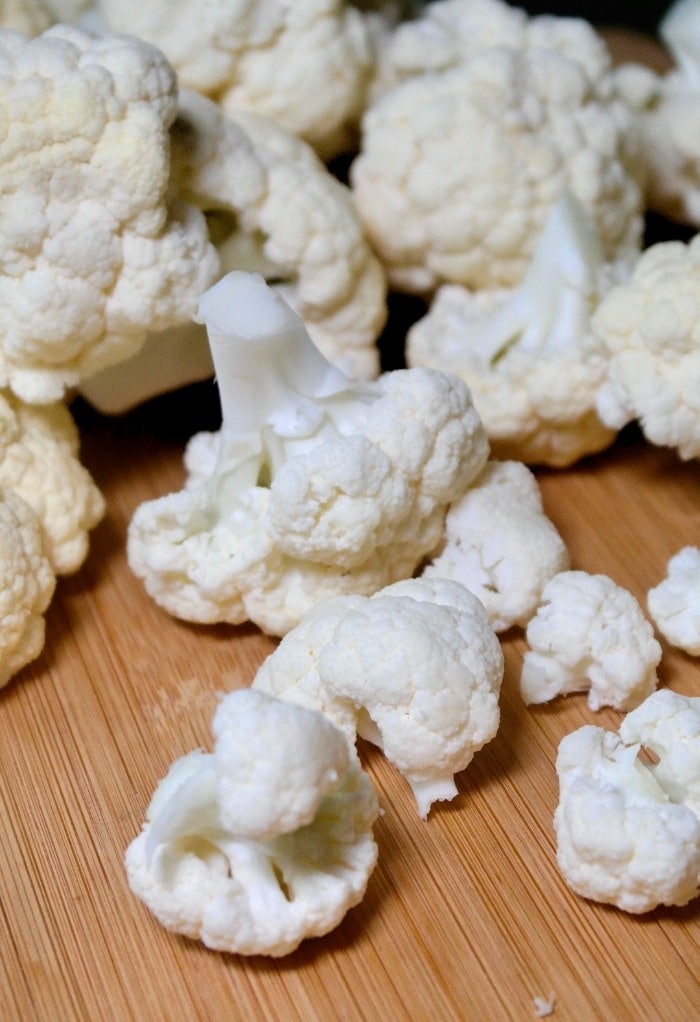 Wash And Cut The Cauliflower
There are two cooking methods when cooking the florets, so pick your preferred:
Microwave – using a microwavable safe dish with a lid add 2-3 tablespoons of water to the bottom of the dish. Cook on high for about 4-5 minutes.
Steam – over a double boiler with about 1/2 cup of water for approximately 6-8 minutes or until tender.
Drain well and place pieces on a clean dish towel or paper towels and press gently to remove as mush moisture as possible.
In a food processor, blender puree hot cauliflower with cream cheese, parmesan, garlic, chicken base and pepper until consistency is smooth and fluffy.
Garnish as desired and serve immediately.
Pile on the extra veggies 🙂 I layered them in my meatloaf muffins and also serve an extra scoop on the side.
or serve with this low carb meatloaf!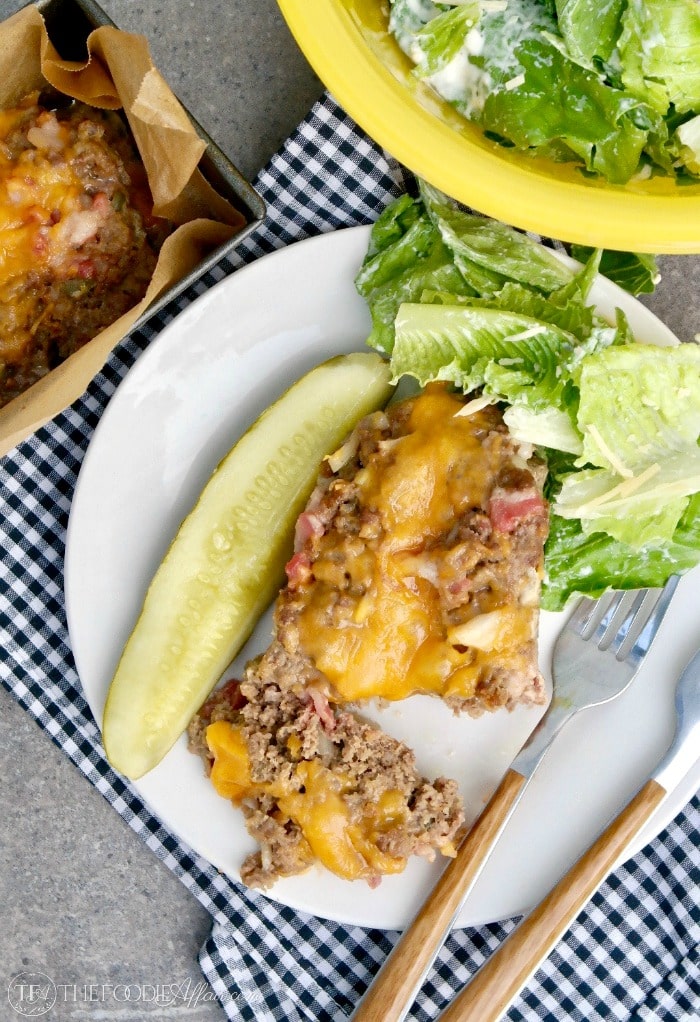 Try this healthy alternative to mashed potatoes, and let me know if your family likes them as much as mine does!
More Cauliflower Recipes From The Foodie Affair
If you're looking for more cauliflower dishes try this Easy Cauliflower Fried "Rice", Open Faced Cheddar Melt, Parmesan Roasted Cauliflower, or this Cheesy Cauliflower Casserole.