Blueberry Chia Pudding made with tiny chia seeds that soak up the nutrients from R.W. Knudsen Family Just Blueberry™ 100% fruit juice!   
This is a sponsored post written by me on behalf of R.W. Knudsen Family.  All opinions are 100% mine.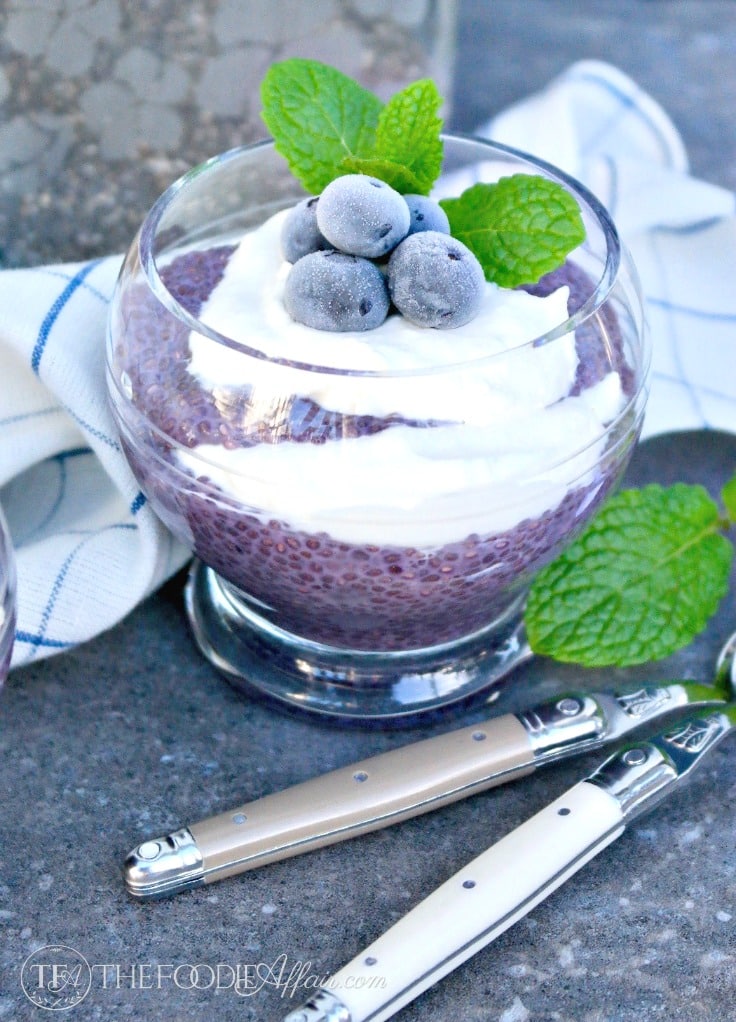 Blueberry Chia Pudding
Today I'm pairing two dynamo ingredients together, chia and blueberries for a simple nutritious pudding that can be enjoyed for breakfast, as a pick-me-up between meals or delightful treat!  
As the season brings a little sunshine and fresh blooming flowers in our yards, we are also reminded that springtime is a great time to transform our diets.  After months of holiday cheer don't you look forward to simple dishes that fuel and repair our bodies?  I know I do.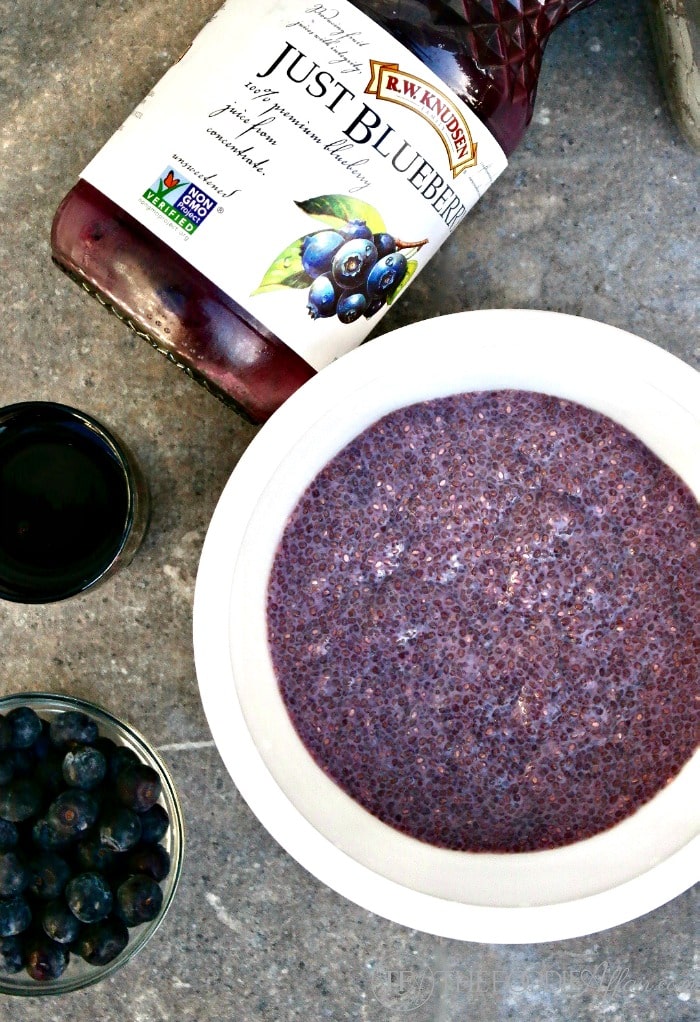 Berry chia pudding packed with nutrients!
This Blueberry Chia Pudding tastes like a decadent dessert, but you'll be pleasantly surprised to know that there is zero sugar added, and it's packed with healthy nutrients like fiber, vitamin C, and vitamin K as well as antioxidants!  
Chia seeds expand 3x's its original size when combined with a liquid expanding into a nice plump texture, which aids as a filling dose of fiber that can help control hunger.
If you are a long-time reader of The Foodie Affair, then you might remember when I first chatted about the benefits of ch-ch-chia.  Each tiny seed is a powerhouse of macronutrients packed with fiber, protein, and Omega-3.
Tossing a couple of tablespoons of those itty-bitty seeds in smoothies is an easy way to add those nutrients in foods, and for a while I was sharing smoothie recipes on Facebook as I blended them up.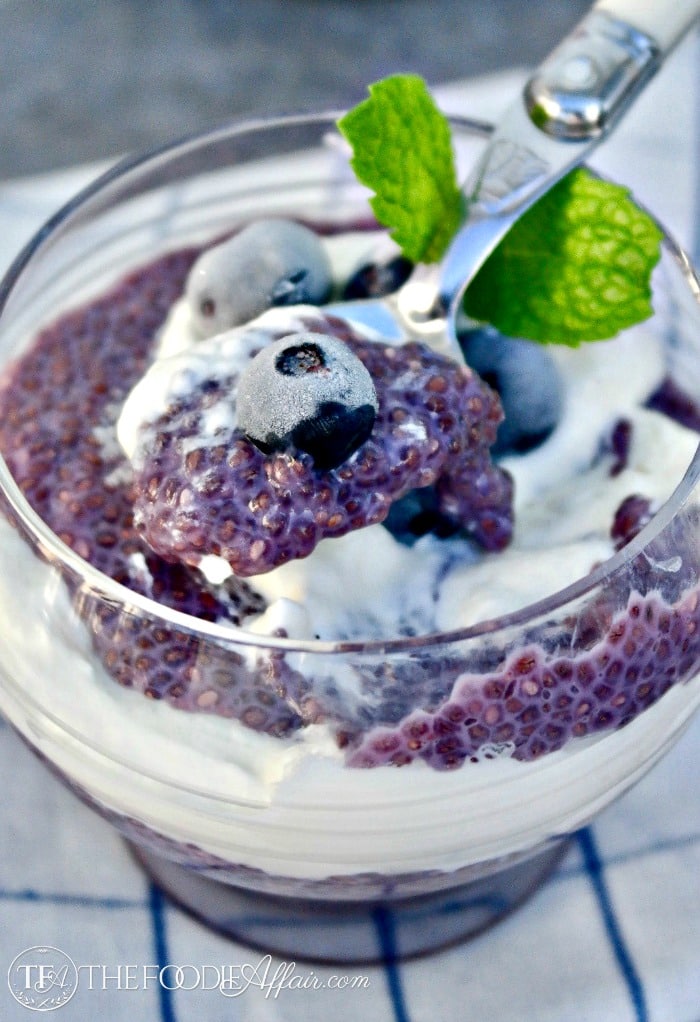 Sugar free blueberry juice
When you combine chia with blueberries you have one powerhouse nutritious duo!
Blueberries are high in vitamin C, which is one of the nutrients that helps maintain bone and teeth health as well as assisting in repairing tissue.  In general, blueberries have been noted to offer the highest amount of antioxidants, compared to other fruits.  Just look at the natural deep blue and purple colors of this juice!  
It's quite amazing that each seed acts like a sponge soaking up the flavors of any liquid that it is paired with.  When making this pudding only the best ingredients possible would do, which is why I chose R.W. Knudsen Family Just Blueberry juice!
Not only is this juice Non-GMO Project verified, but K.W. Knudsen Family fruit juices are 100% juice, unsweetened and undiluted to provide the maximum taste of fresh blueberries!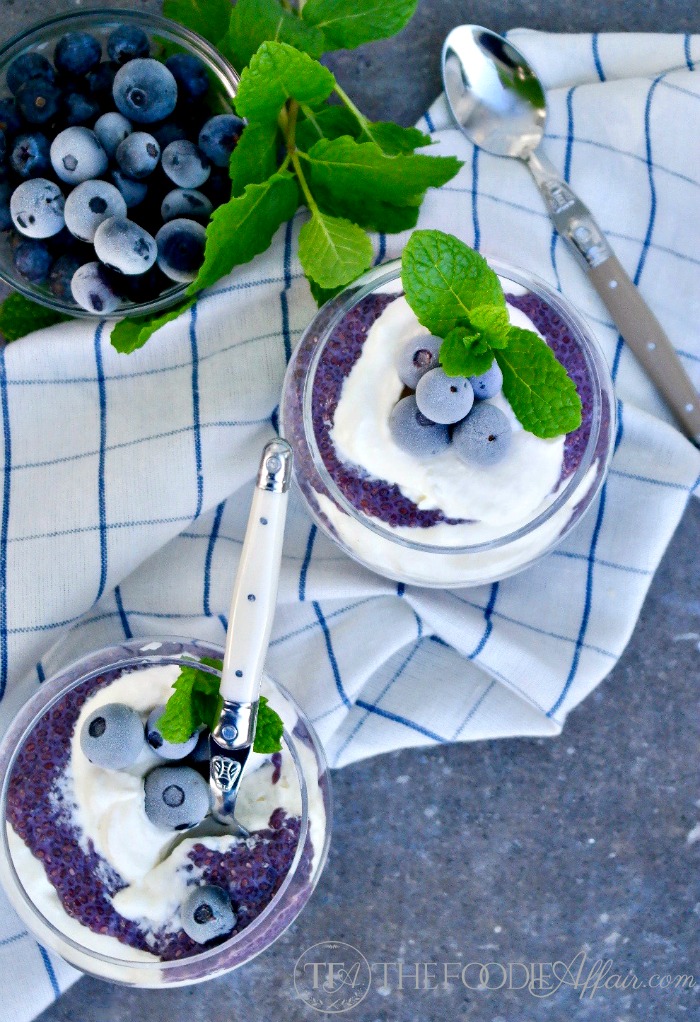 Yield: 4
Blueberry Chia Pudding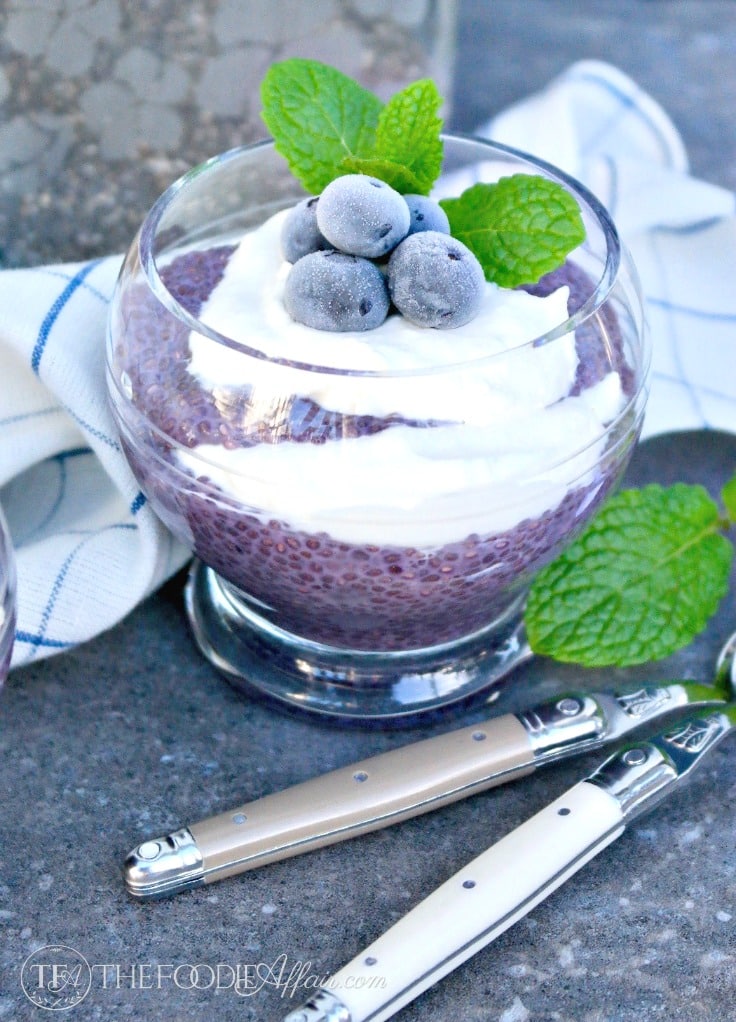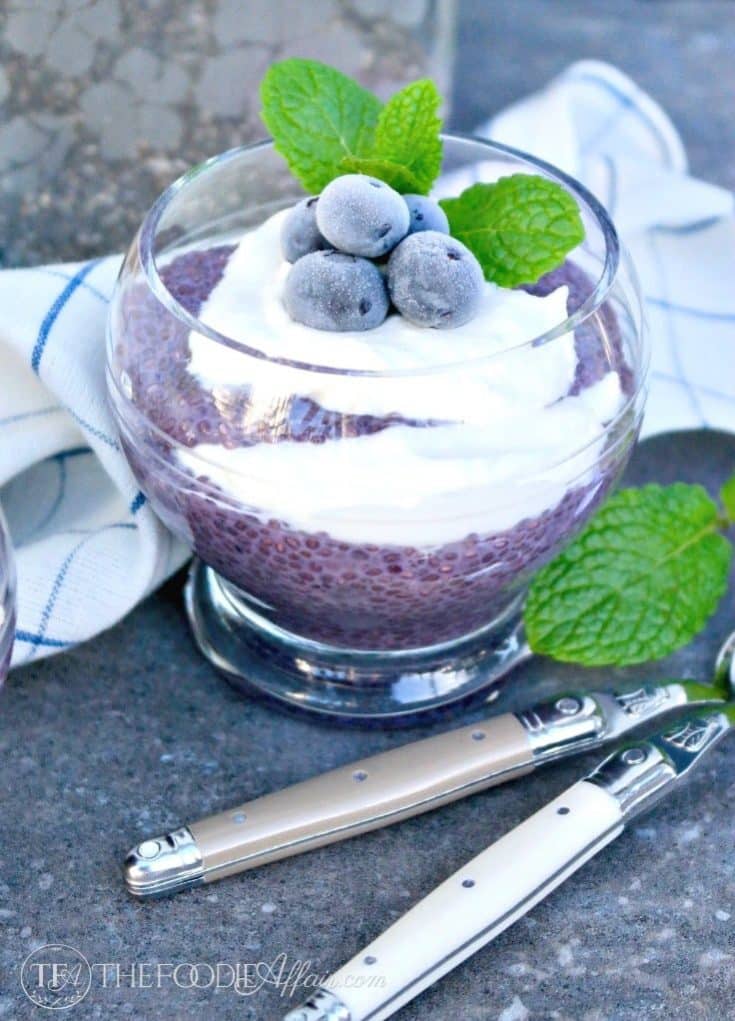 Ingredients
1 cup almond milk, unsweetened
1/2 cup R.W. Knudsen Family Just Blueberry™
1/2 cup whole chia seeds
1 tablespoon vanilla extract
Erythritol or Stevia to taste (optional)
1/4 cup fresh blueberries (optional)
Fresh whipped cream (optional)
Instructions
In a medium bowl mix almond milk, blueberry juice, chia and vanilla extract until well blended. Cover and refrigerate for at least 30 minutes (overnight is better). Serve with whipped cream and fresh blueberries.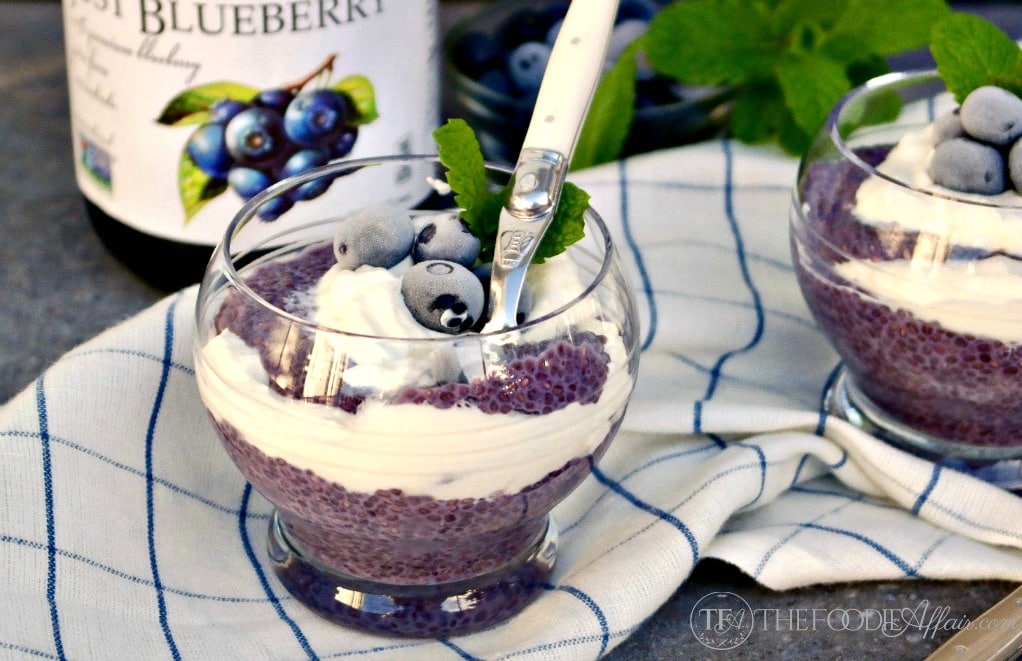 You'll love the simplicity of this Blueberry Chia Pudding recipe, and will love the fresh clean ingredients of chia and blueberries!
Want more recipe ideas?  You may also want to try this Purple Pleasing Tofu Smoothie!