Pressure cooker pumpkin puree cooked in just six minutes!  This quick recipe can be used for all your fall recipes!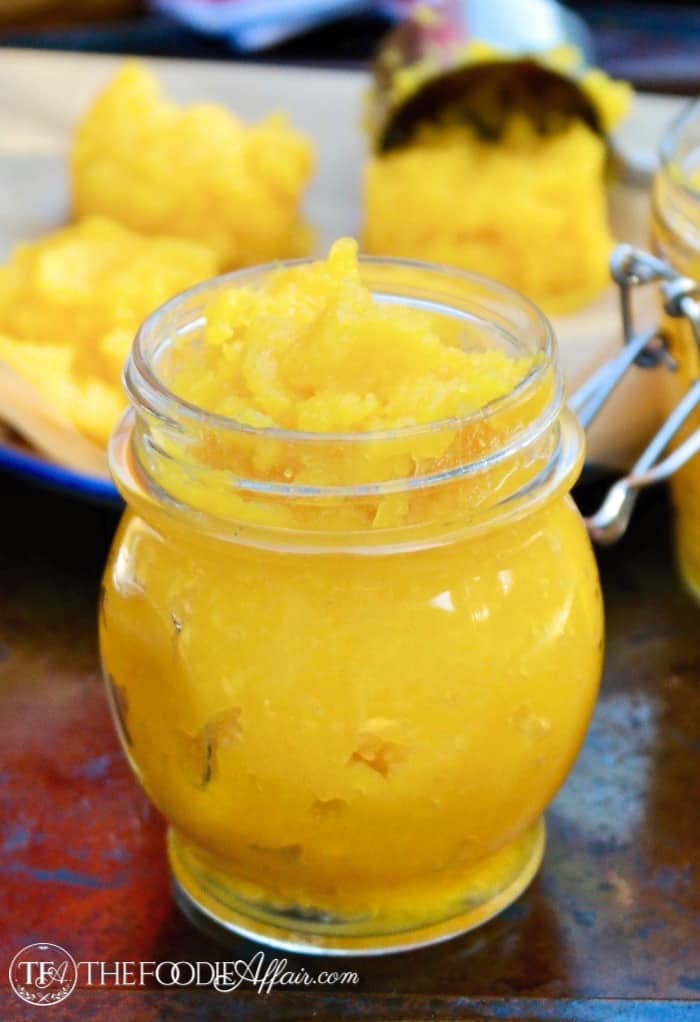 PUMPKIN season is in full force guys!  Are you starting to see all the delicious recipes you NEED to make?  Get your list going because with this Pressure Cooker Pumpkin Recipe you can enjoy fresh pumpkin all year long!
The beauty of making pressure cooker pumpkin puree is that it tastes amazing and it's 100% pure pumpkin!
After reading this article, "What's actually in your pumpkin puree ingredient intelligence" my suspicions were confirmed that all pumpkin is not created equal!  Some purchased pumpkin is made with squash!
Squash is from the same family as pumpkin, but pumpkin is pumpkin, right?!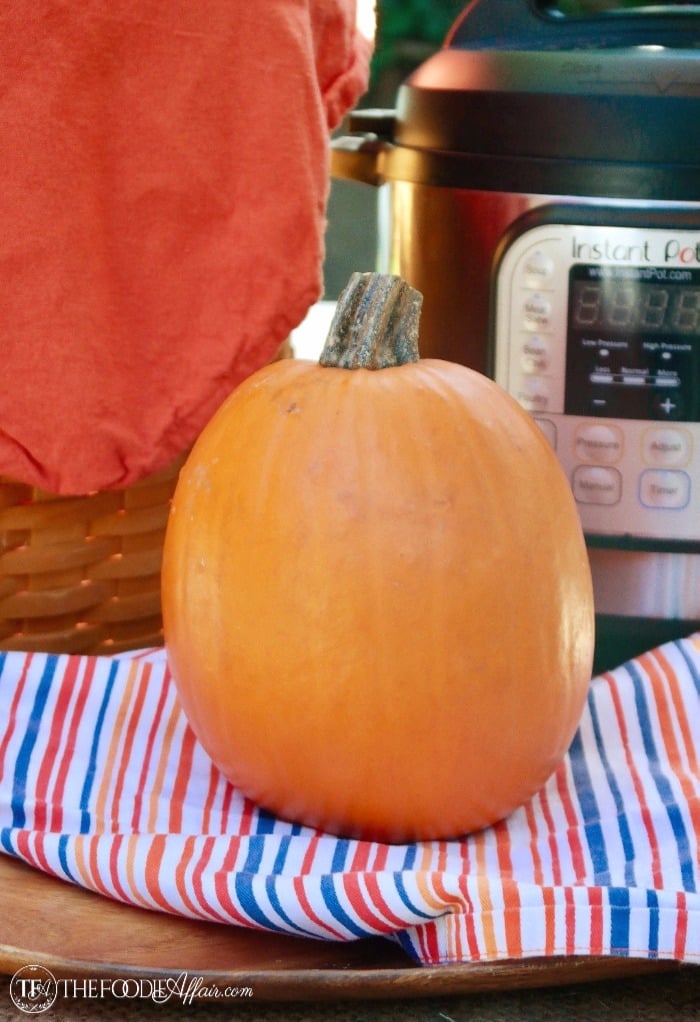 When you pick your pumpkin make sure you pick a baking pumpkin.  Puree to be used in recipes are from the baby pumpkins, not the big jack-o-lantern type pumpkin to carve into.  In fact, baking pumpkins are very dense and difficult to cut into.
That little guy that I picked up gave me 4 cups of fresh pulp.  You can make quite a few recipes with all that goodness!
These pumpkin pancakes with pecan maple syrup recipe uses 1 cup of pumpkin, just 2/3 cups for this Pumpkin Cake Roll, and 1/4 cup in this pumpkin pie spice smoothie three variations recipe.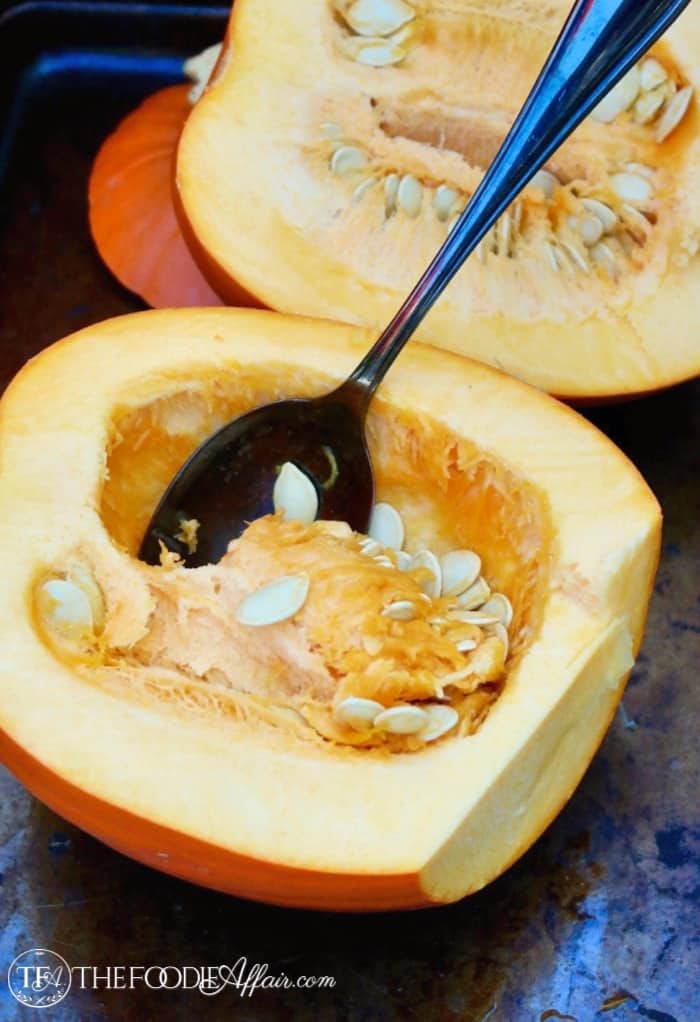 Three easy steps to make pressure cooker pumpkin puree!
First, wash the pumpkin to get rid of any dirt that might be stuck to the skin.  Then cut off the stem and cut the pumpkin in half to remove the seeds and guts.
See all those big gorgeous seeds?  Don't throw them away!  Give this easy Roasted Cajun Pumpkin Seeds recipe a try for a quick healthy snack!
Then, place the metal stand in the pressure cooker and add 1 1/2 cups of water to the bottom.  Place the pumpkin halves in the pot, cover and use the Manuel mode on high pressure for 6 minutes.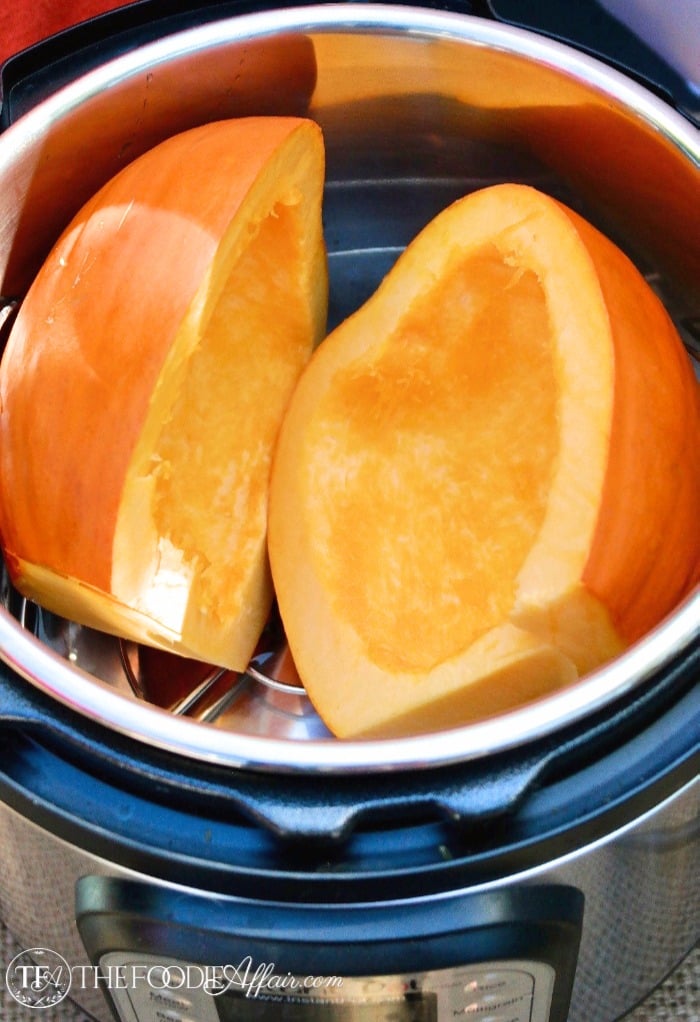 Once the steam builds up and it completes cooking release the pressure valve.  Let it sit for a few minutes before removing the lid.
At this point gently remove the skin and cut the pumpkin in chunks or place all the pulp in a bowl and whip it with a hand mixer.  Use right away, refrigerate, or freeze in 1/4 cup portions for future uses.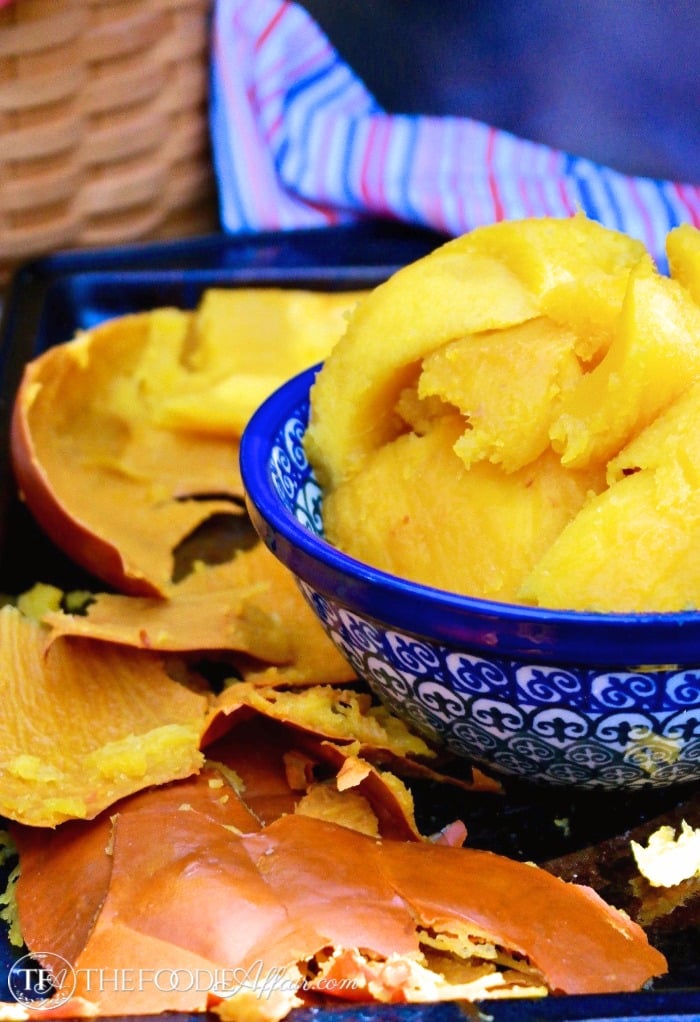 Yield: 4 cups
Pressure Cooker Pumpkin Puree | Six Minute Method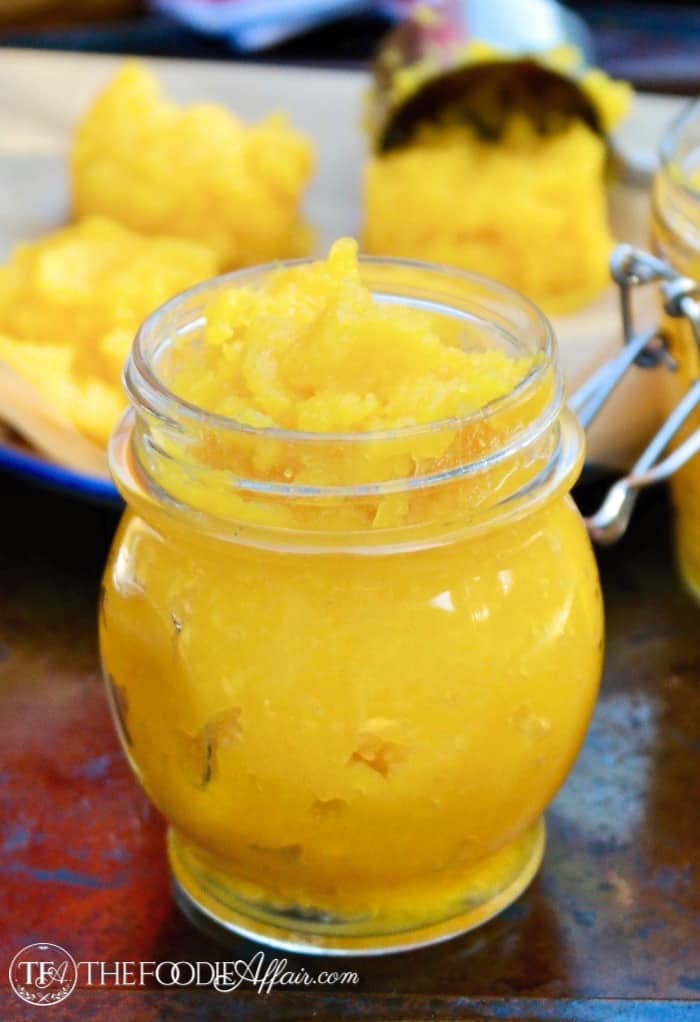 Ingredients
1 baking pumpkin
1 1/2 cups water
Instructions
Clean pumpkin removing any dirt stuck on the skin.
Cut stem off, then cut pumpkin in half. Remove seeds and guts.
Place metal stand in pressure cooker and add 1 1/2 cups of water. Place pumpkin in pot and cover with lid.
Use MANUEL mode, high pressure for 6 minutes. Once complete vent pressure and let sit for a couple of minutes.
Remove pumpkin from pot and gently remove skin. Cut in chunks or whip pumpkin to a puree consistency. Refrigerate and use within a week or freeze up to a month.