Sugar free pumpkin butter flavored with pumpkin puree and a dash of fall spices, then whipped to a creamy consistency!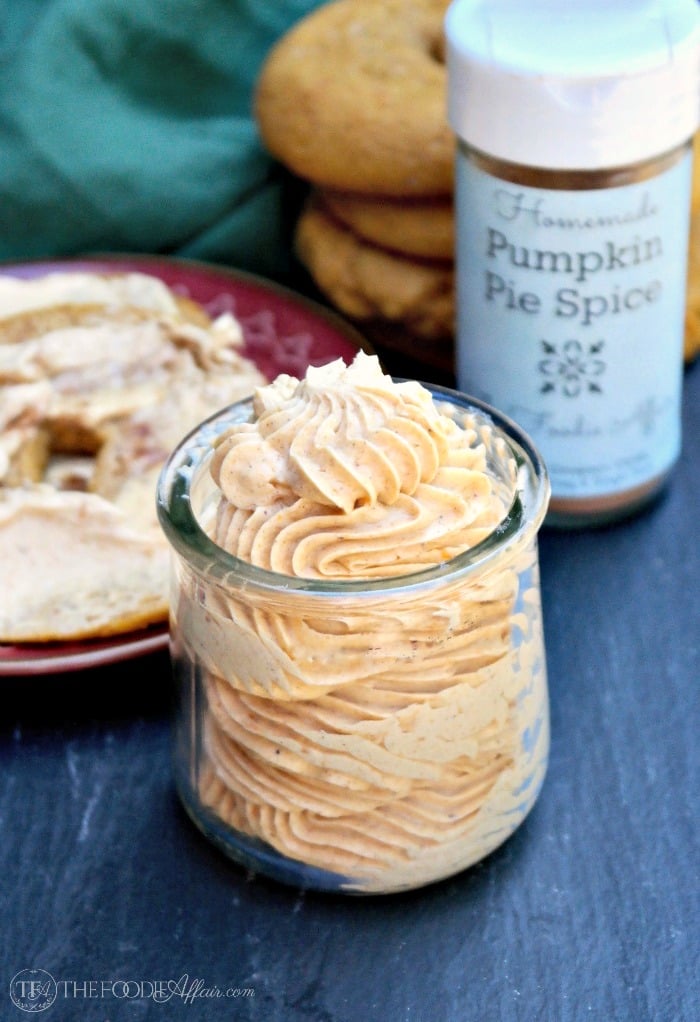 Sugar Free Pumpkin Butter
Light and fluffy butter flavored with real pumpkin and a combination of fall spices!
Warning. You are going to be tempted to eat this butter by the the spoonful.  It's that good and I'm not going to stop you because despite what the American Heart Association has proclaimed for decades,
So grab a spoon and eat the butter!  While you are digging in may I suggest topping this delicious butter on Low Carb Pumpkin Spice Bagels or Sweet Potato Waffles?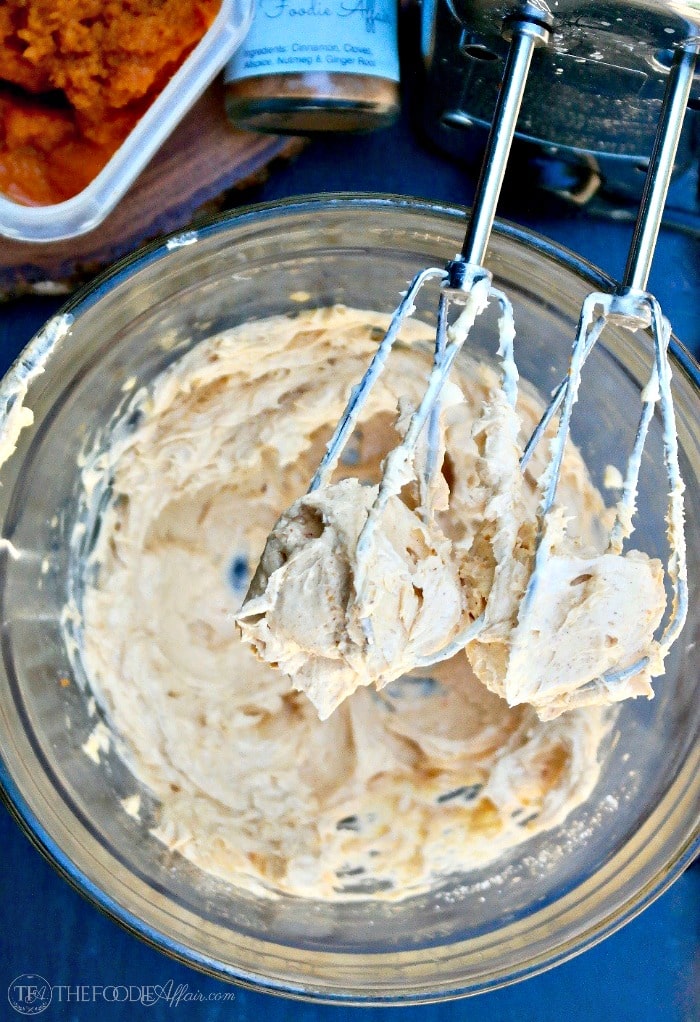 Pumpkin Butter
Flavored butter is not only simple to make, but you can really jazz up the flavor when lathering it on foods like toast, but when adding a dollop to a plate of Banana Bread Pancakes you are going to experience a whole new level of deliciousness!
Ready for another tasty idea?  Have you tried bulletproof coffee yet?  It's a coffee drink blended with healthy fats for energy that lasts for hours!  Sometimes I blend up a cup in the morning before heading to the office, and I'm completely satisfied through lunch time.
Give this Bulletproof Coffee Recipe an try and instead of adding plain (unsalted) butter use this Sugar Free Pumpkin Spice Butter for a creamy frothy cup of heaven!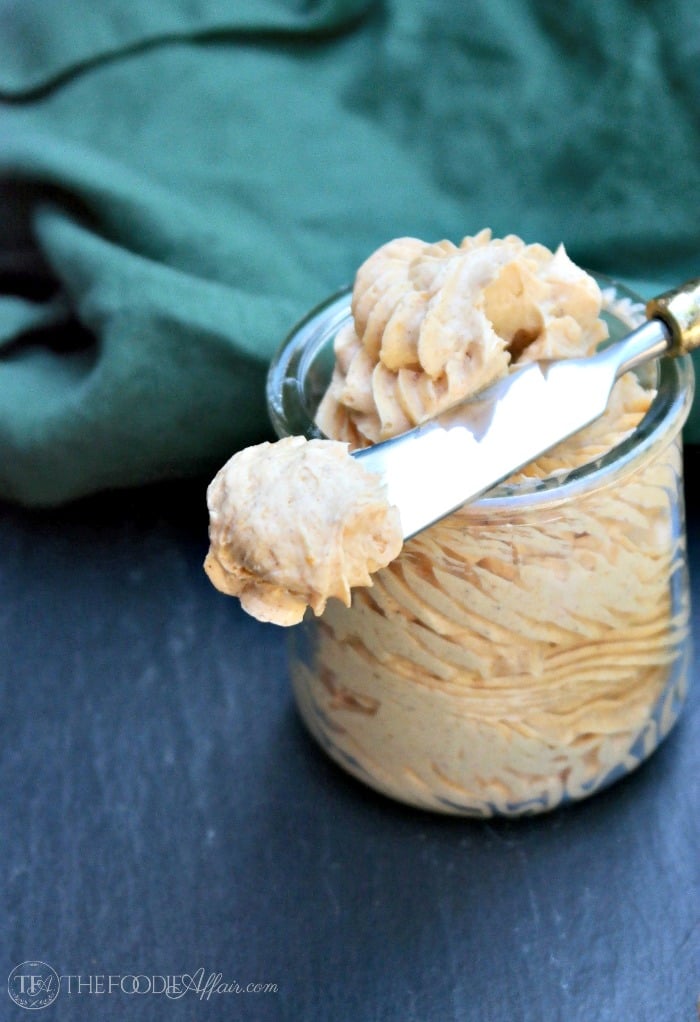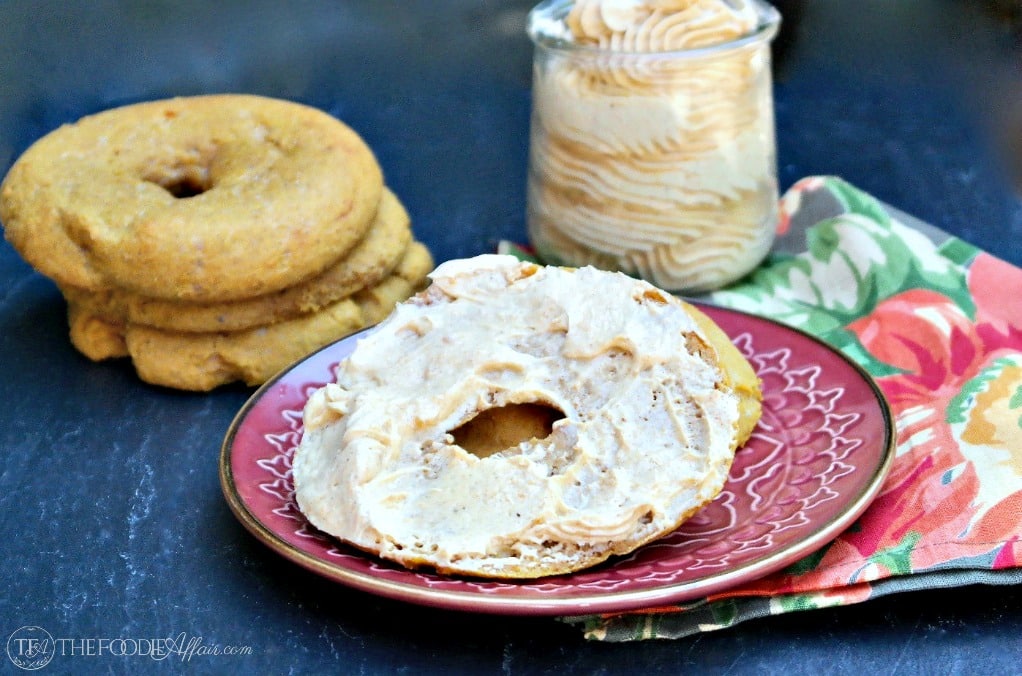 Sugar Free Pumpkin Butter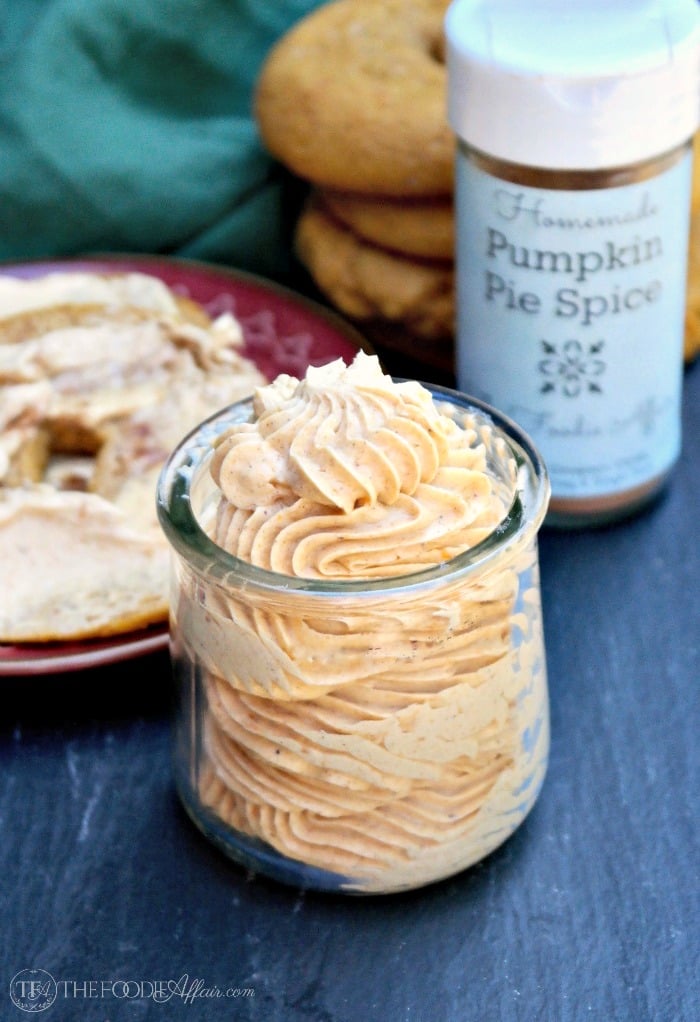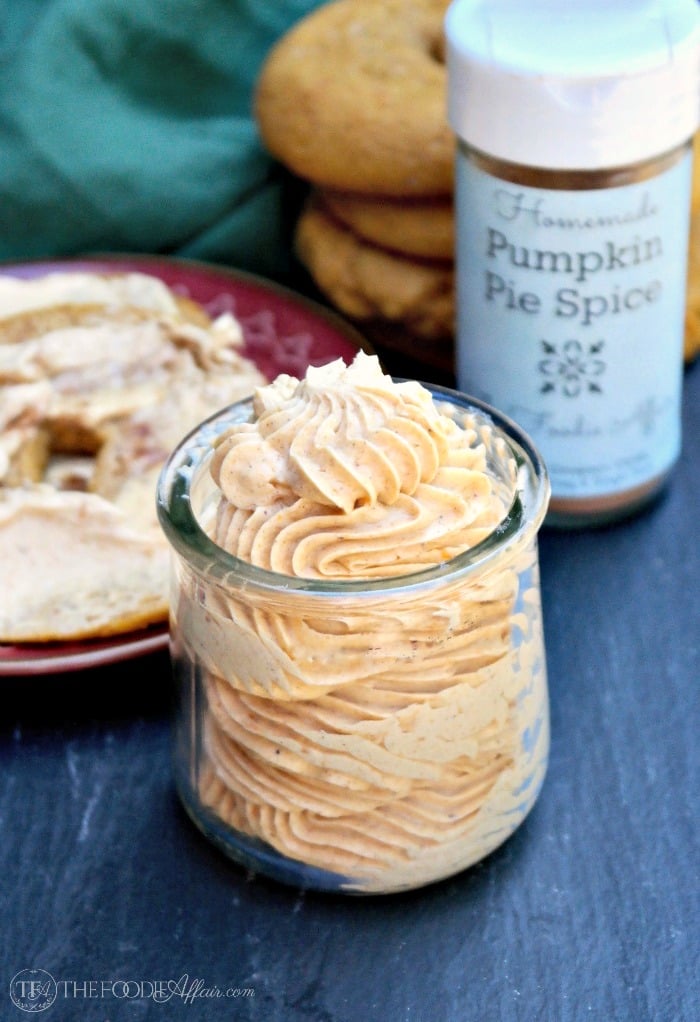 Delicious pumpkin butter whipped together will Fall spices to add to all your seasonal treats. Try this in Bullet Proof Coffee!
Ingredients
1 8 ounce butter, European style unsalted at room temperture
3 tablespoons pumpkin puree
1/2 teaspoon vanilla extract
1 teaspoon pumpkin pie spice
2 teaspoons sugar alternative, confectioners style like Swerve
Directions
In a large bowl whip butter with a hand mixer. Add pumpkin puree and vanilla extract. Blend until well incorporated. Mix in pumpkin pie spice and sweetener. Whip until light and fluffy. Store in an airtight container in the refrigerator.
Loading nutrition data...