This quick and refreshing Pineapple Smoothie is a tasty way to start your morning! This recipe can be modified to meet your dietary preference.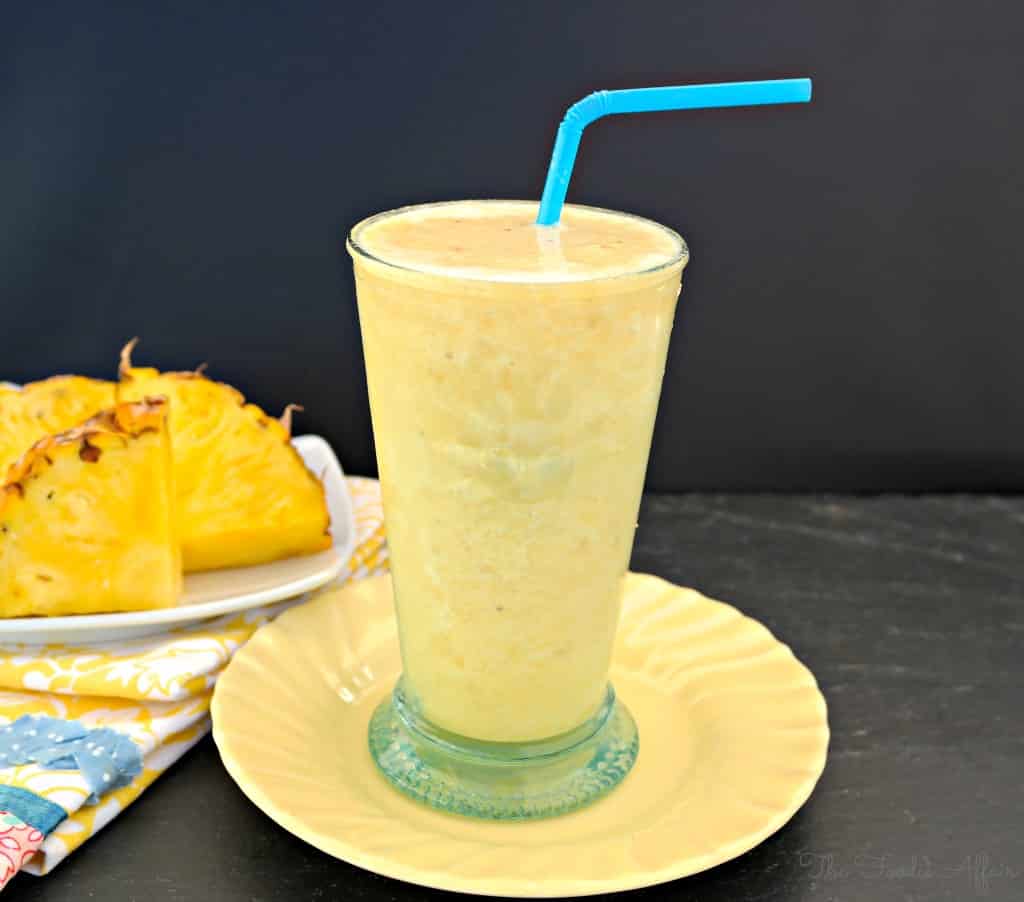 I don't know about you, but anytime we get together with family, we're surrounded by a smorgasbord of food! That's normal for us, but man, was I blown away by the menu at our family reunion this past weekend!  We haven't been together with our extended family in probably over 30 years, so it was a pretty exciting time to meet and mingle with relatives that I never met before!
Even though a lot of new faces were in the crowd, I'm telling you, the foodie DNA exists! Proof was on the table; chicken, tri-tip, ribs, sausage, hot dogs, potato and green salads, asparagus rolled in prosciutto, pizza, chips. Who brought those evil Sun Chips? A lot of sweets too, cakes and cookies; between my mom and I we baked 6 different types of cookies! Such an amazing delicious feast!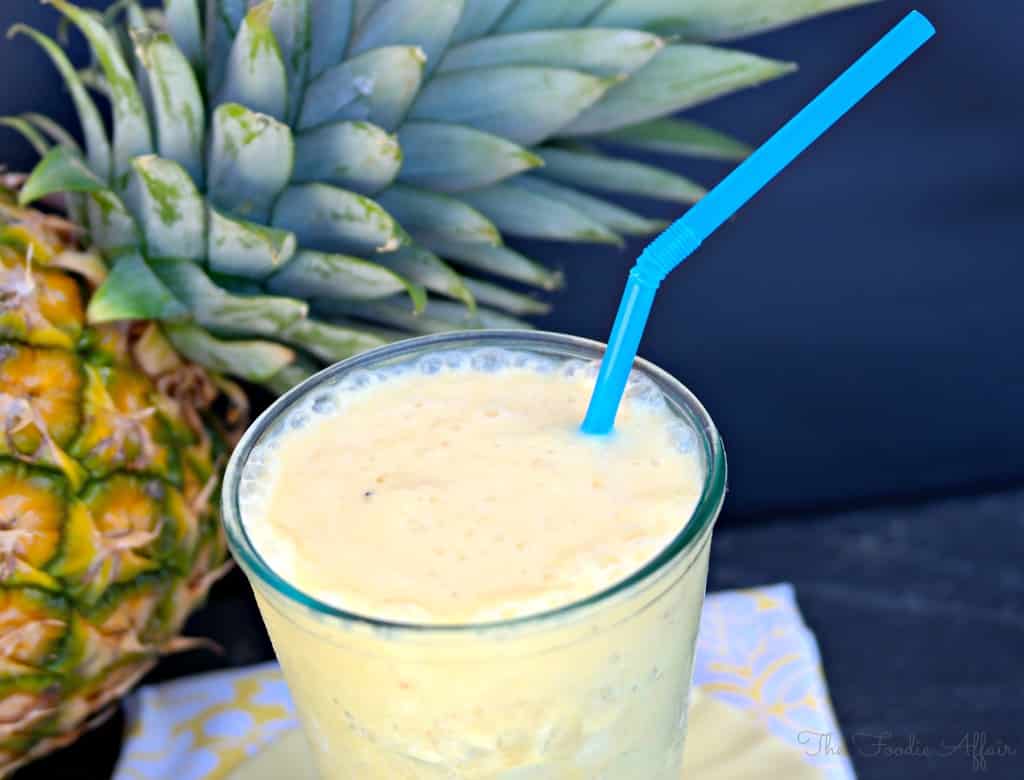 Knowing that there are so many good cooks and lots to munching that's going to happen, I enjoy the day eating whatever the heck I want, but the following day will be throttled way back, limiting my carb and sugar intake to as low as possible. It's a pattern that really seems to work well for me, keeping me on track with my dietary goals and in my same sized clothes for pretty much all my adult life (although it's getting tougher)!
You can adjust this recipe very easily to a dairy-free or vegan beverage. I've had this smoothie with coconut water, and almond milk. I also have added chia seeds, and made it with an additional ½ of a banana. Next time, I think I'll add strawberries too. The base is delicious just as it is, but personalize the recipe to your taste!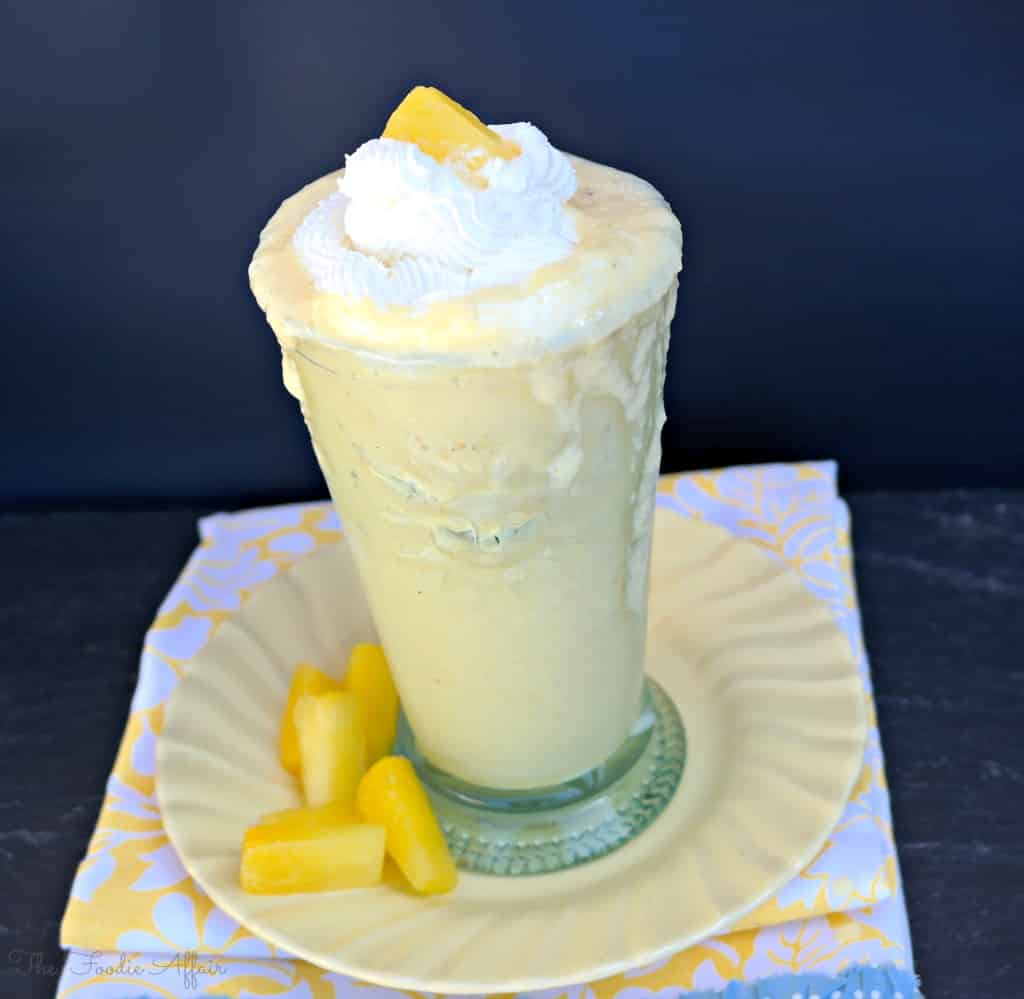 I'm often asked what type of protein powder I use. I have been using True Athletic protein powder for quite a while. I like that it blends well with other ingredients, and has a decent baseline before adding other ingredients; sweetened with stevia, 3 carbohydrates, 120 calories, 20 grams of protein and 2 grams of sugar. No GMOs in the product either.
The nutritional breakdown for this basic Pineapple Smoothie recipe is made with unsweetened vanilla almond milk (45/calories), pineapple (82/calories), protein powder (120/calories) totals 247 calories. Total protein 22 grams, carbohydrates 25 grams, sugar 16 grams. This will vary depending on the brands you use. Whipped cream not included.


Yield: 1-2
Pineapple Smoothie
Prep Time 5 minutes

Cook Time 5 minutes

Total Time 10 minutes
Ingredients
1 cup liquid of your choice (almond milk, water, coconut water, soy milk)
1 serving vanilla protein powder
1 cup diced, pineapple
1/2 banana (optional)
1 tablespoon chia seeds (optional)
2 cups ice (more if you like it frothy)
Instructions
Put all ingredients in a blender and pulse until your reach you desired consistency. Add more ice if needed.
Notes
If using frozen fruit you may not need to add ice.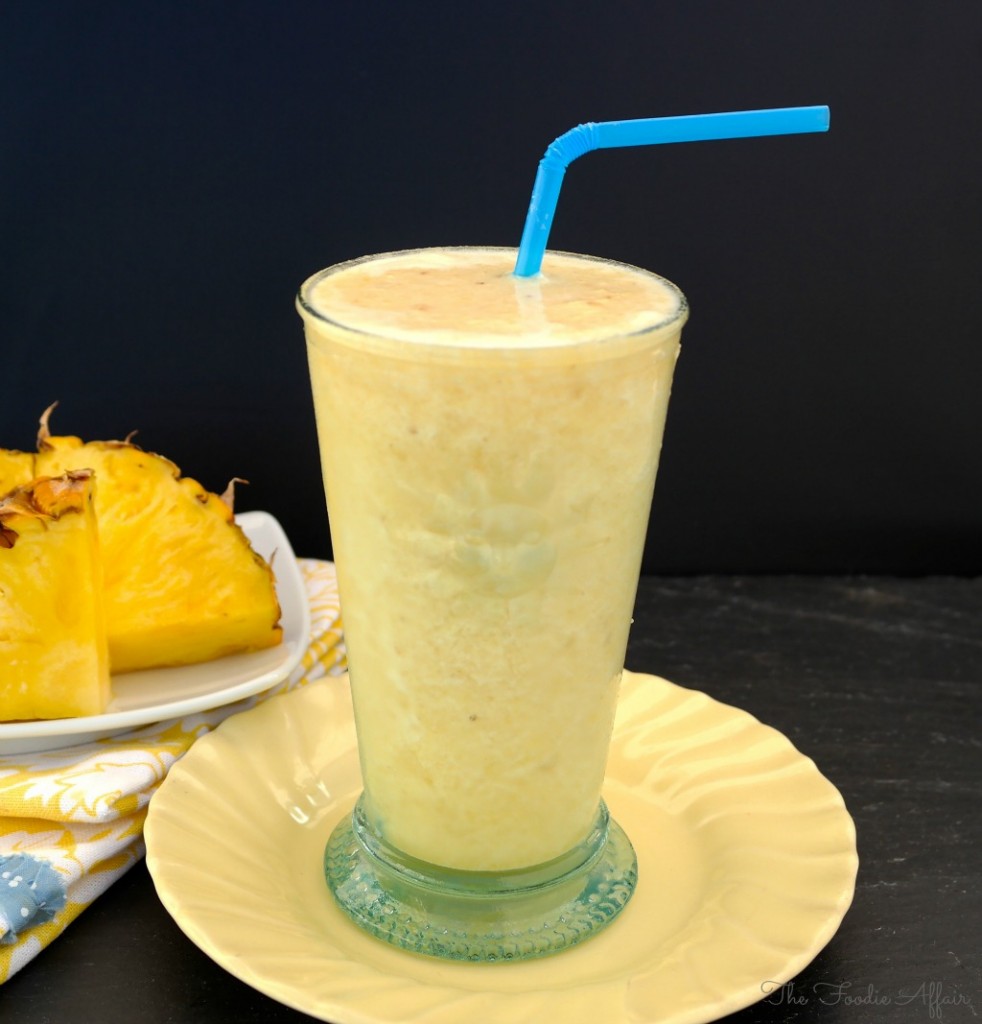 Using a fresh pineapple? The Kitchen Chopper shows us how to chop a pineapple.