This creamy Apple Smoothie has a hint of Fall spices mixed with Greek yogurt for a healthy dose of protein (17 grams!).  Delicious breakfast or snack idea!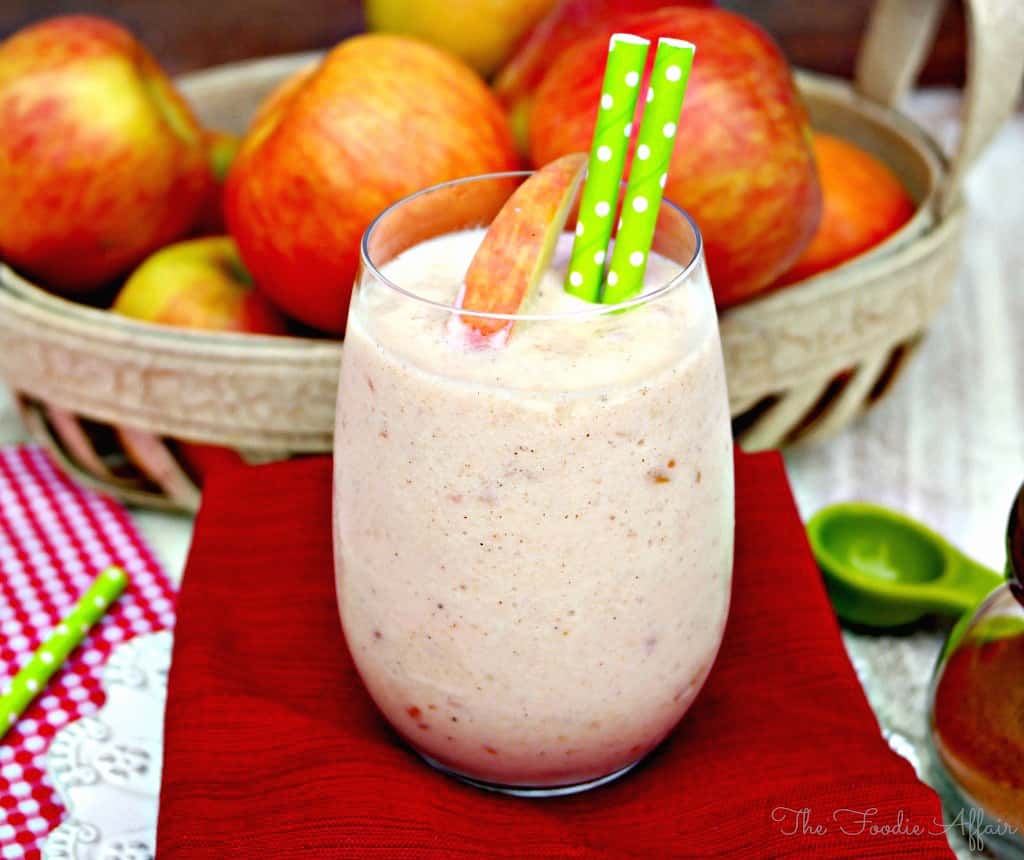 Apple Smoothie
Over the weekend it started to feel like Fall. The air was cool, the fog lingered throughout the day keeping the sky gray, and I spent the last few days fighting a stomach bug and sore throat!
Definite indication that the weather is changing.
Whenever I feel flu-like symptoms with nausea and an upset stomach I immediately start taking probiotics.
I buy those little liquid shots of live cultures and every 3 hours drink one up, and for extra good measure I will add more yogurt to my diet.
It makes me feel better every time, so I'm convinced that those cultures are doing a good job fighting the bug that wants to camp in my body.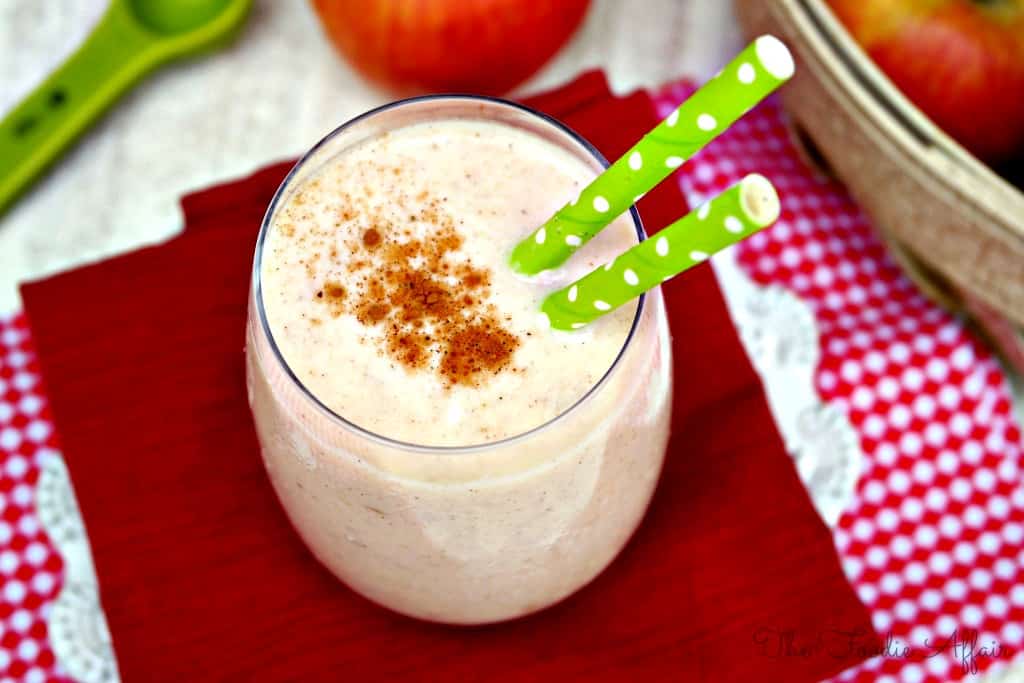 Healthy apple smoothie
Determined to feel better quick, I started to experiment with a Fall smoothie using Greek yogurt and my Apple Pie Spice Mix that I just made. I love the way this recipe came together.
This smoothie is filled with good for you ingredients, and tastes like an apple pie indulgence! Greek yogurt provides about 17 grams of filling protein, and frozen apple slices are the bulk of the drink.
Also, remember that an apple a day keeps the doctor away!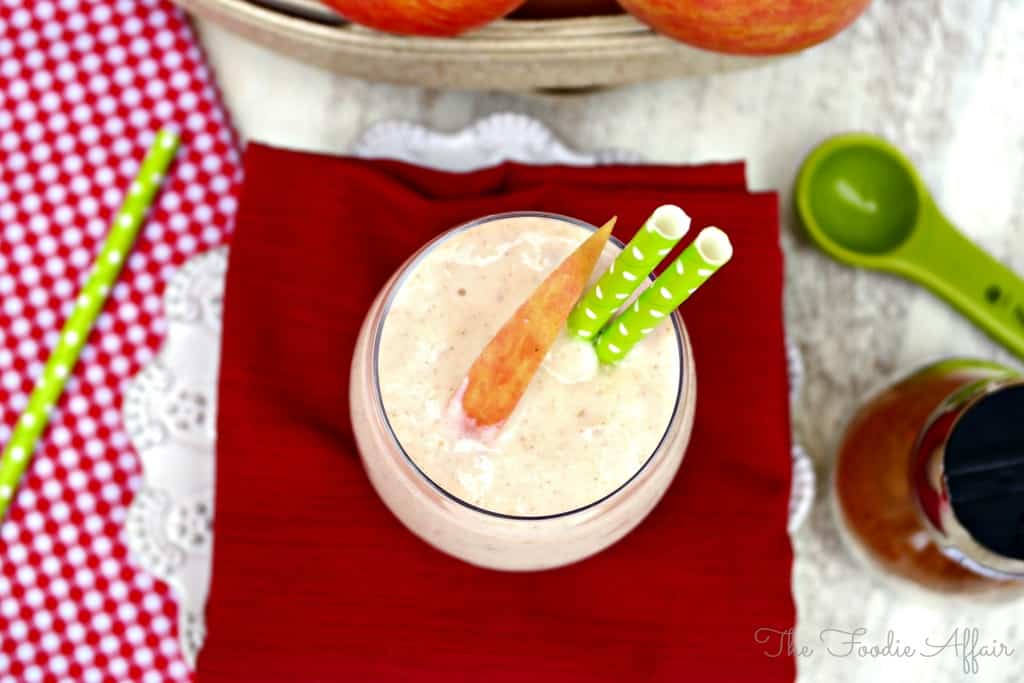 Apple smoothie with skin left on
I kept the skin on the apples since there are good nutrients in the skin and my Ninja does an excellent job of pulverizing everything.
I always prefer using frozen fruits instead of adding ice to my smoothies. Frozen fruits adds a thicker and creamier consistency.
It's going to be an Apple Spice Smoothie week! Join me!!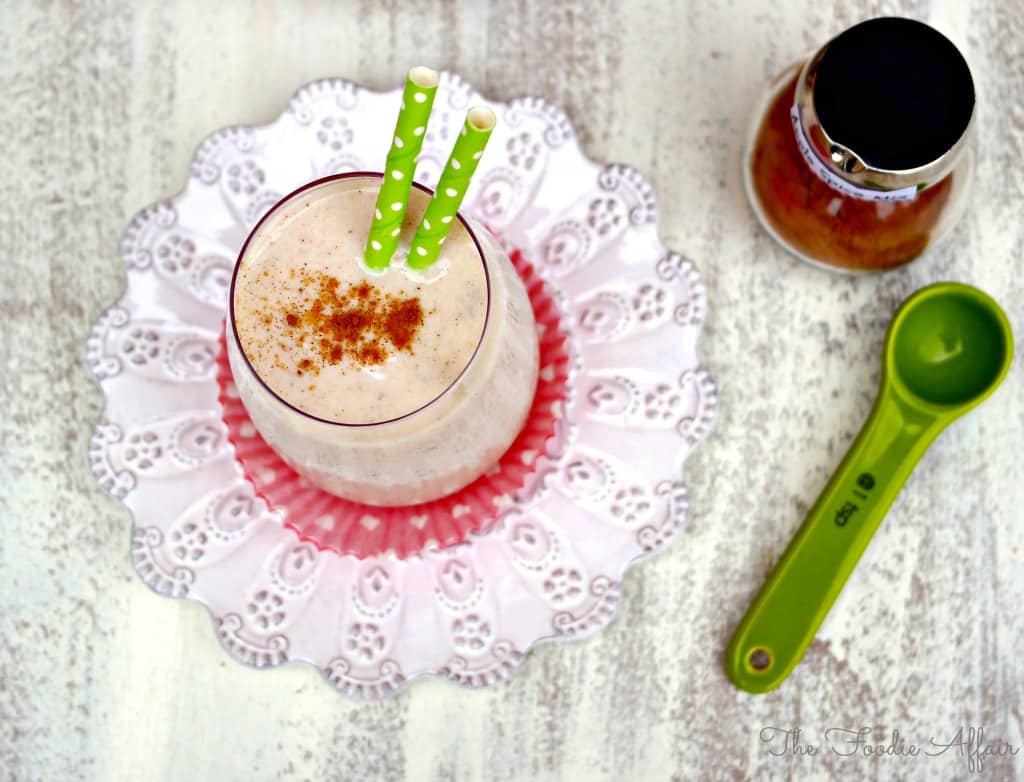 Yield: 1
Apple Spice Smoothie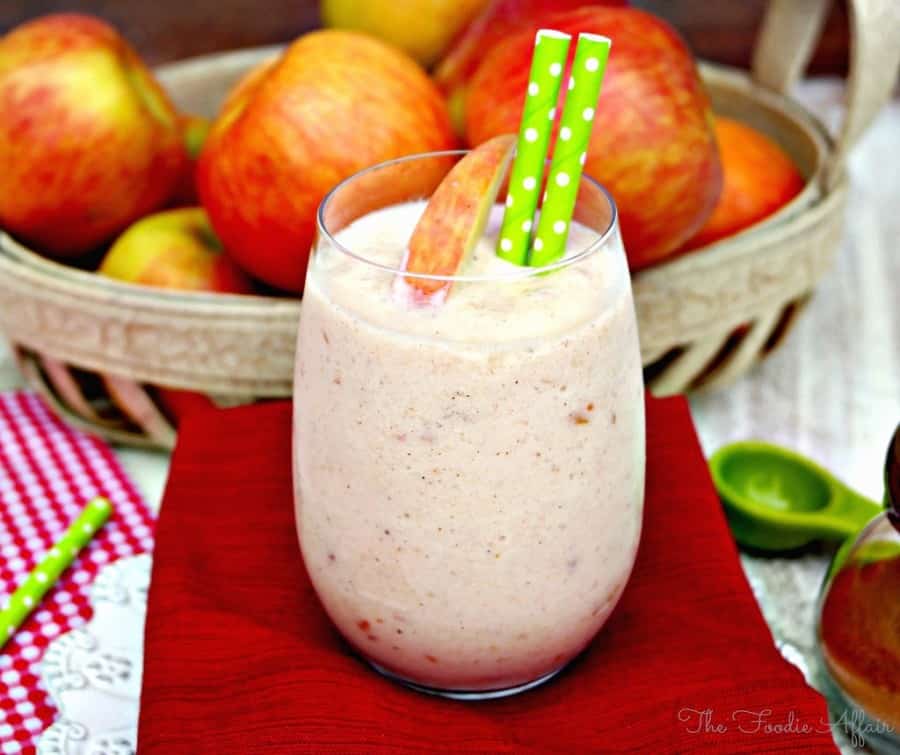 Ingredients
6 ounces, Greek yogurt, plain
1 cup milk (almond, coconut)
1 diced and seed apple frozen
1-2 tablespoon sweetener, optional (agave, sugar, xylitol)
Instructions
Put all the ingredients in a blender and mix until smooth. Enjoy!
Notes
Peel the apple if you don't care for the skin. Also, if your apple slices are not frozen you may want to add 1 cup of ice when blending the ingredients.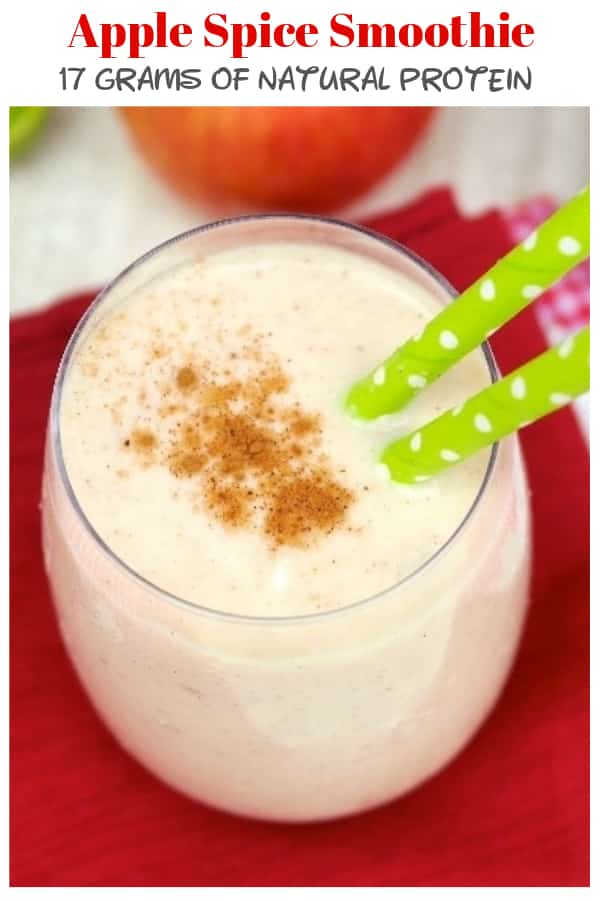 Looking for another Fall favorite smoothie? Try this Pumpkin Spice Green Smoothie or this Pear Banana Cinnamon Smoothie.