If you are a fan of fresh pineapple, then this tutorial for How to Cut a Pineapple is going to change how you view the prickly on the outside sweet on the inside fruit. Pineapple is full of incredible nutrients, anti-inflammatories, and of course, incredible flavor. These tips will help you add this to your menu more often!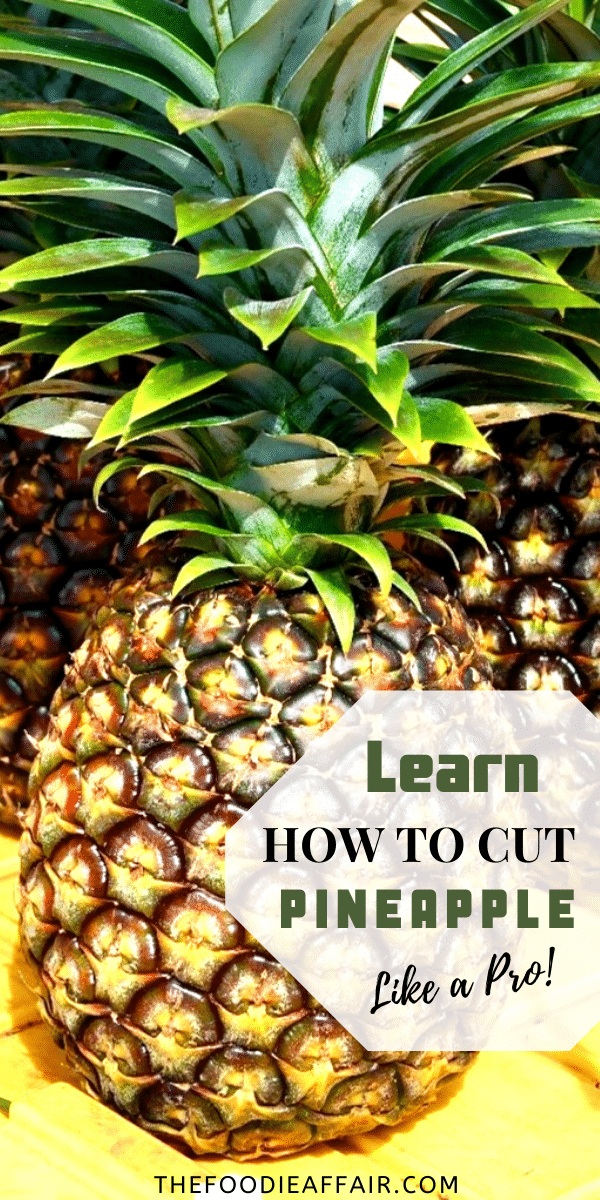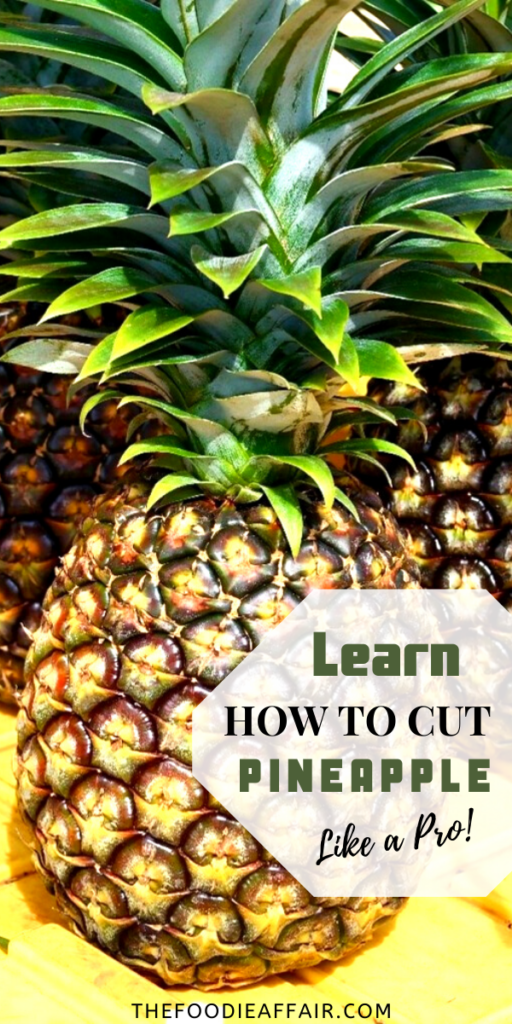 How To Cut A Pineapple
The simple steps below are just what you need to turn that pineapple into a recipe ingredient instead of a paperweight on your counter.
If you've ever struggled to cut a pineapple, or even had one go bad because you put off cutting it, this is your solution.
Follow this easy method and you'll begin buying more and more fresh pineapples to add to your menu.
Step 1 Remove Crown
With a sharp knife, you will cut off the leaf green crown of the pineapple.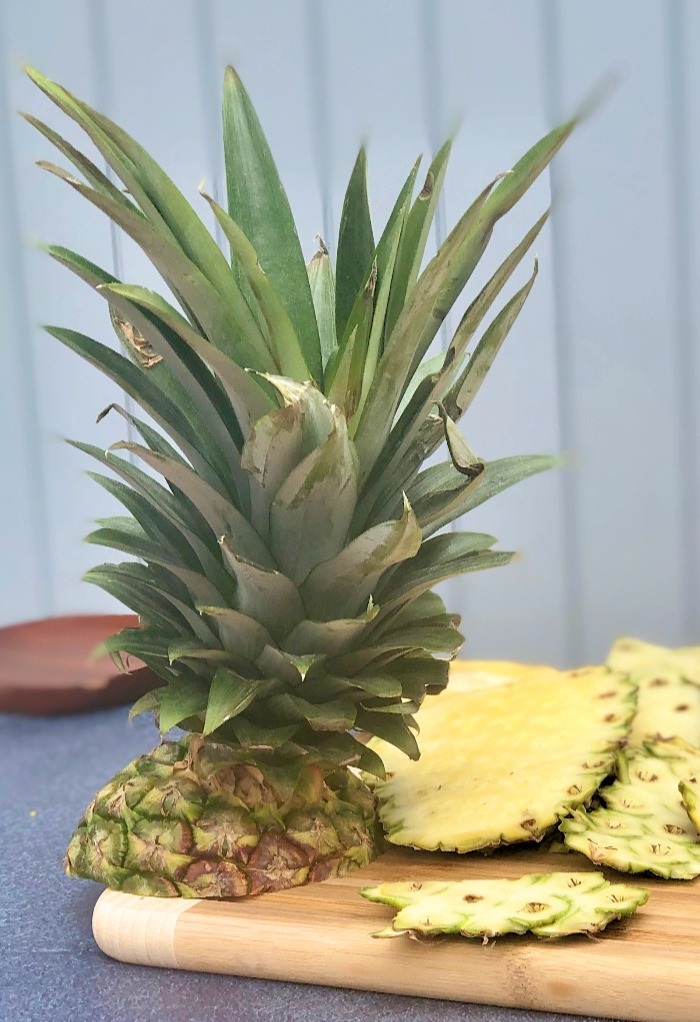 Step 2 Remove Bottom
Next, you will cut the bottom of the pineapple off creating two even surfaces on top and bottom. This gives you a steady surface to cut off the skin.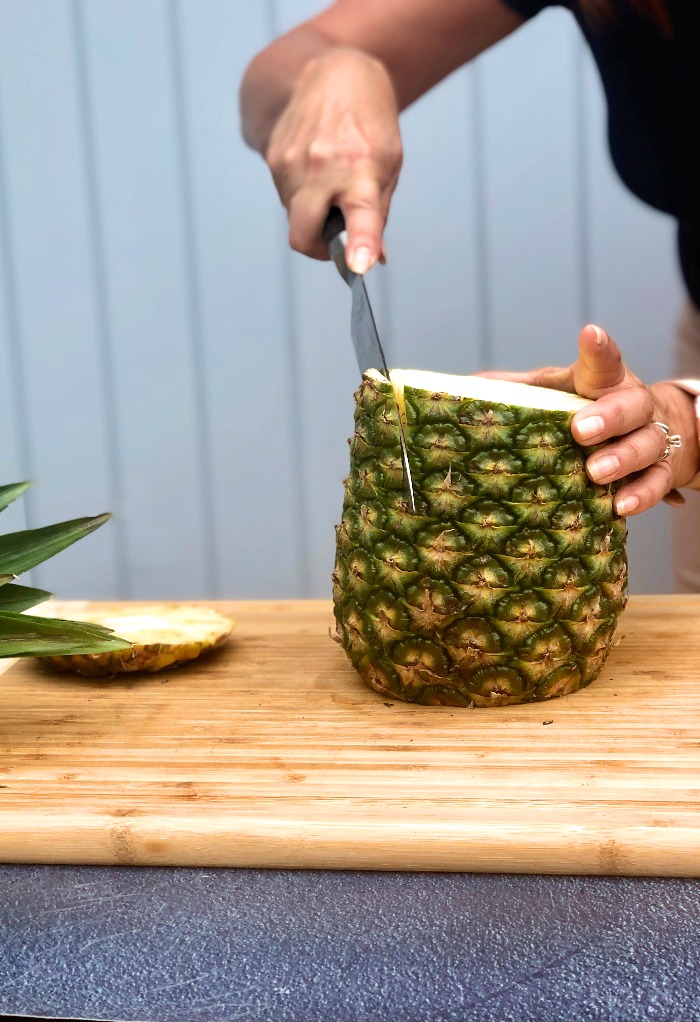 Step 3 Peel Skin
Now, we will learn how to peel a pineapple. Place the pineapple upright, and cut the skin off exposing the "eye" or brown spots on the pineapple. You will see that the eyes are in diagonal rows on the pineapple.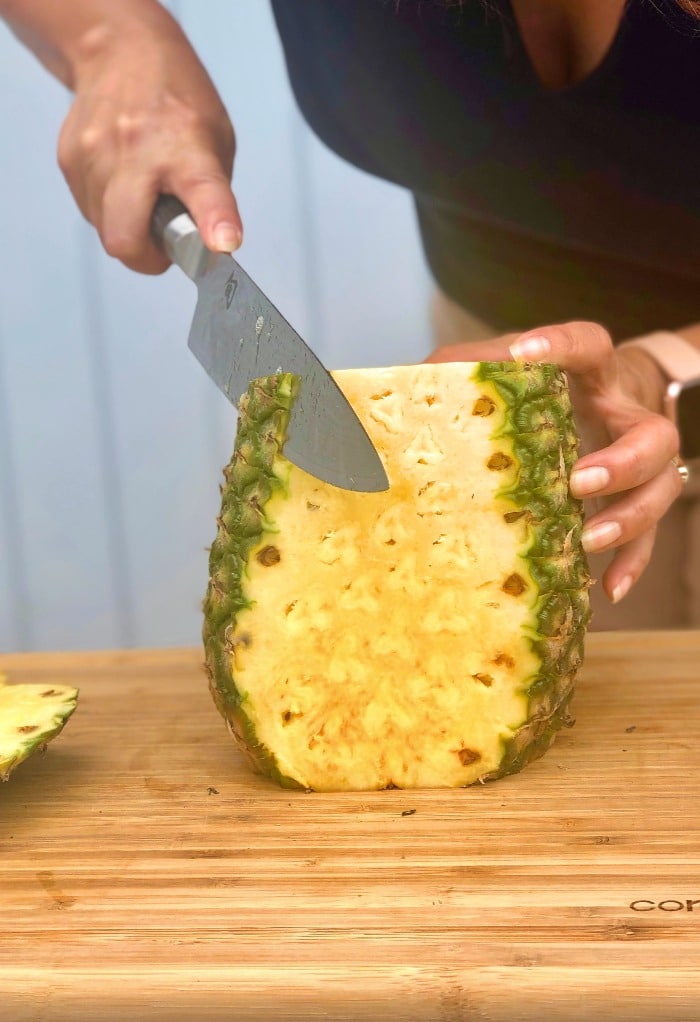 Step 4 Remove Row Of Eyes
Lay the pineapple onto its side. You may want to use a smaller knife or paring knife to slice on one side of the row of eyes if you're not comfortable with a larger chef's knife, and then on the other side.
This will create a "v" shape around the eye allowing you to remove it easily so that the sharp bits are not in your pineapple pieces.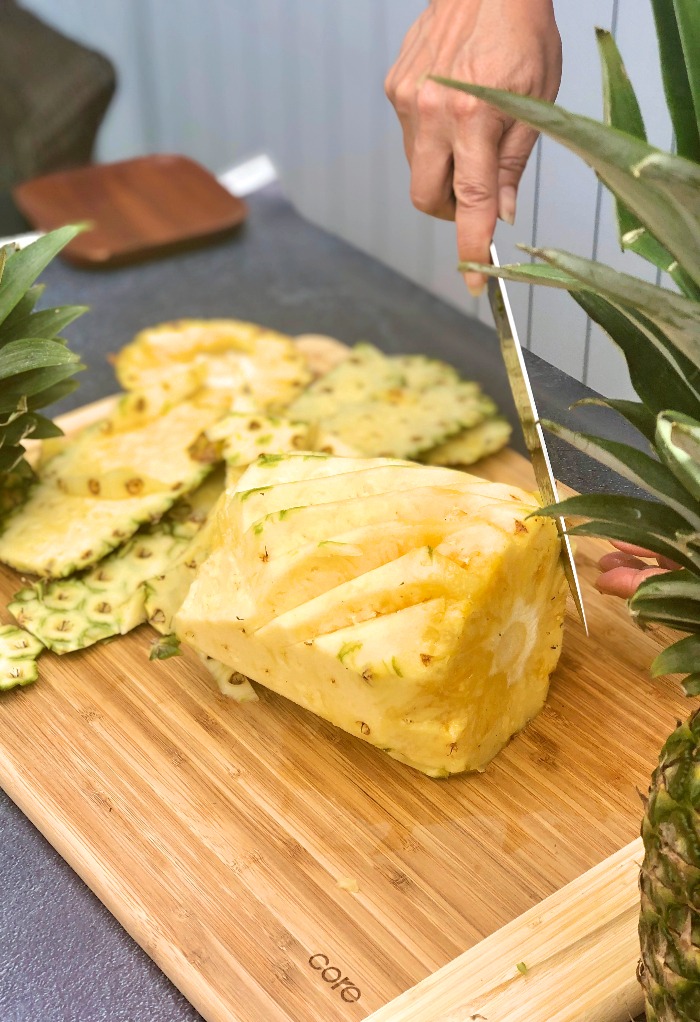 Step 5 Cut Into Rings
Now, you will slice the pineapple into rings that are ¼"-½" thick.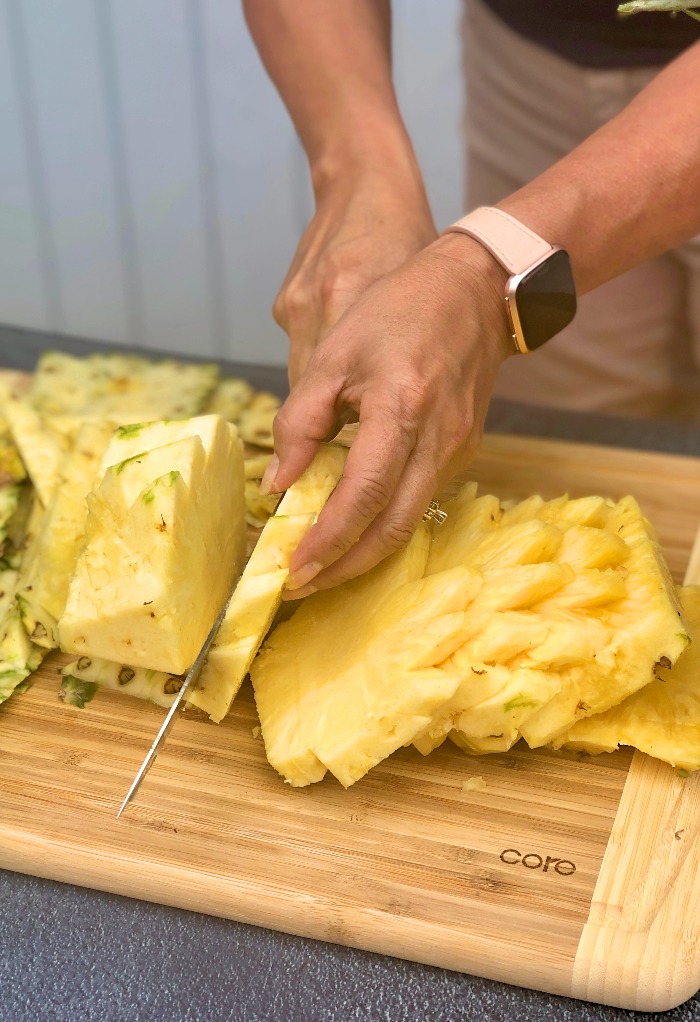 Step 6 Remove Core
This step shows you how to core pineapple without any fancy tools. Use a small metal cookie cutter or an apple corer to remove the core from the center of each of the pineapple rings.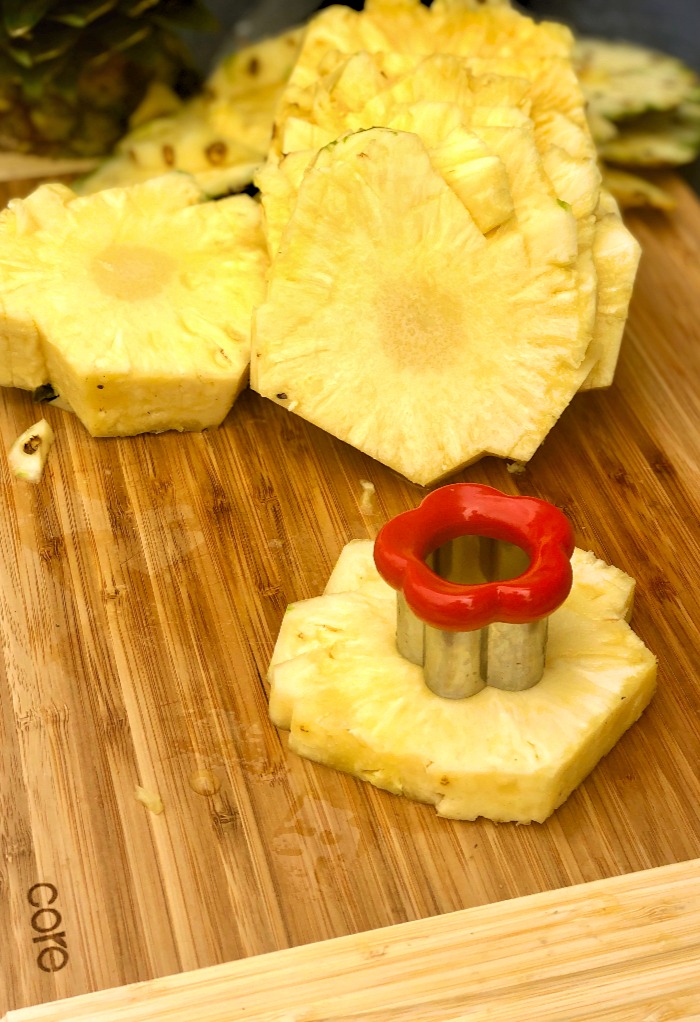 Step 7 Cut Into Chunks
Now you can cut the pineapple into chunks or small pieces for snacking or use within recipes.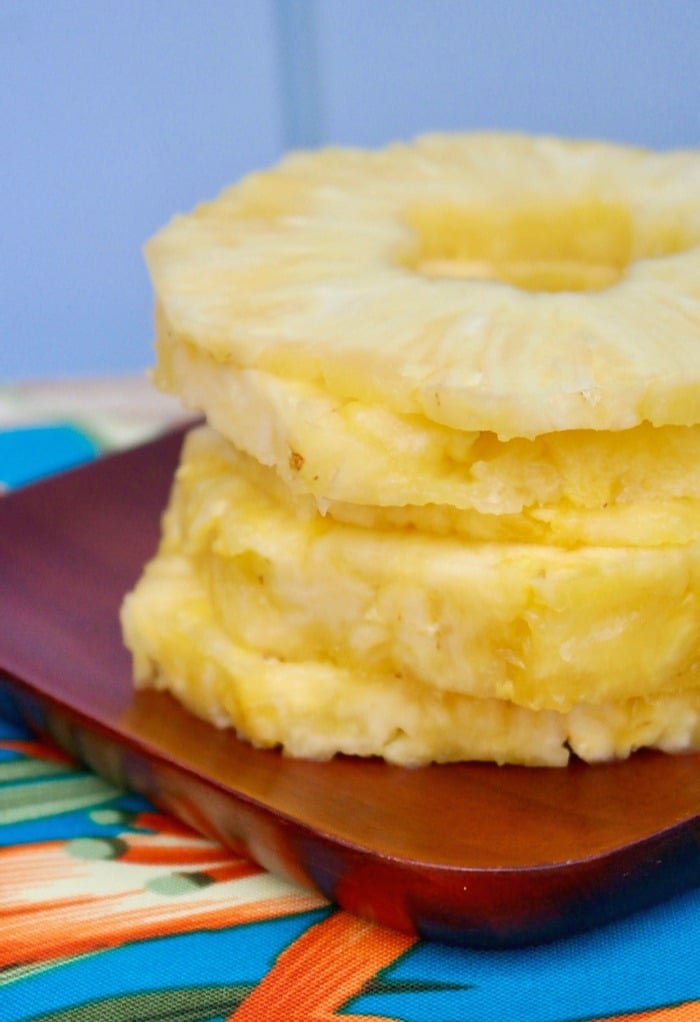 How Long Is Fresh Pineapple Good For?
A fresh pineapple that is ripe is typically good for 3-5 days when refrigerated. If your pineapple is already very ripe when you slice it, you will probably want to use it within 1-2 days.
If you have excess pineapple and know you can't eat it before it spoils, the great thing is pineapple freezes beautifully.
First flash freeze the pineapple by laying the pieces flat on a baking sheet and place in the freezer for about 30 minutes. Then remove and put in a plastic freezer bag and label with the date and what is in the bag.
This flash freeze method keeps the fruit from sticking together in one big blob. Use this method for all cut up fruits and vegetables.
It will be good for 4-6 months in your freezer!
What Are The Benefits Of Pineapple?
Pineapple is loaded with vitamin C, but it's also a wonderful source of bromelain which is a natural anti-inflammatory. It is also full of antioxidants to fight off disease, and even has special enzymes that aid in digestion.
Not only is it delicious, it is full of great things that only add healthy benefits to your diet.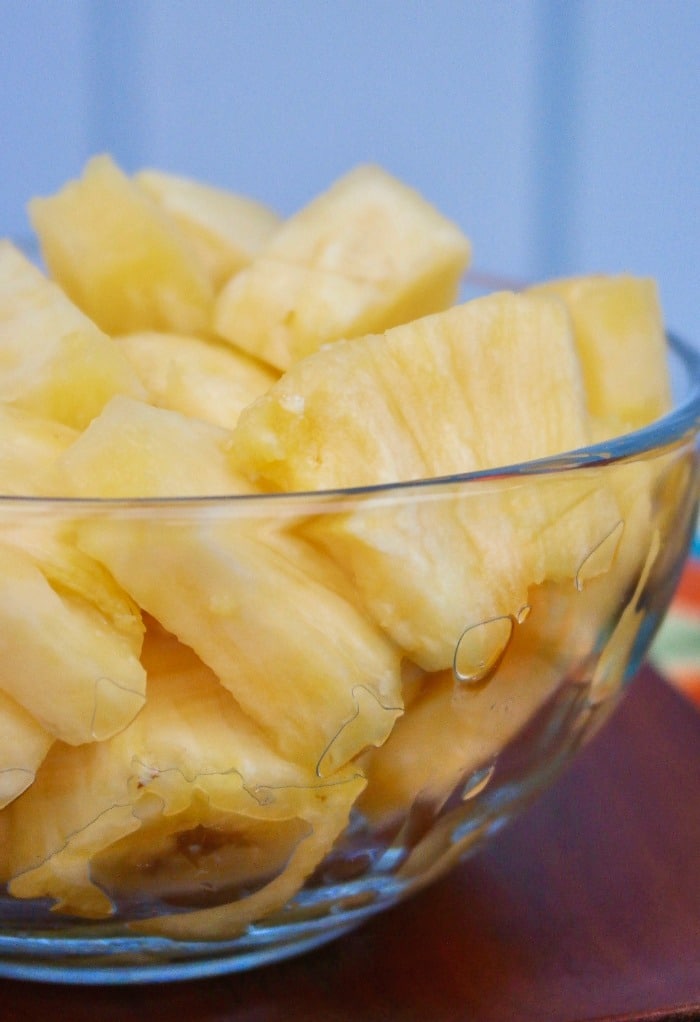 Great Recipes For Fresh Pineapple
Now that you have cut your pineapple into pieces, you can crush it too. Add to any number of recipes. I love adding it to both sweet and savory dishes.
Below are some of my favorite recipes that are made even more delicious with fresh pineapple.
More Fresh Fruit Tutorials
Once you cut your own pineapple, branch out with these other fruits that we often buy cut up already!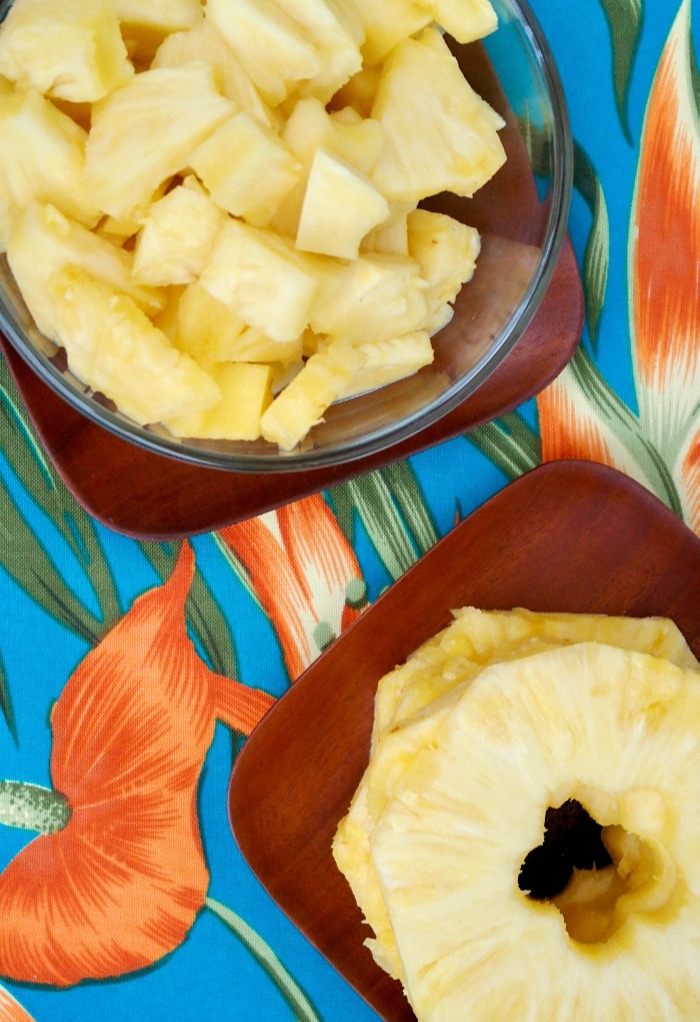 More How To Posts
Be sure to check out my How to Make Rosewater and Italian Soda posts.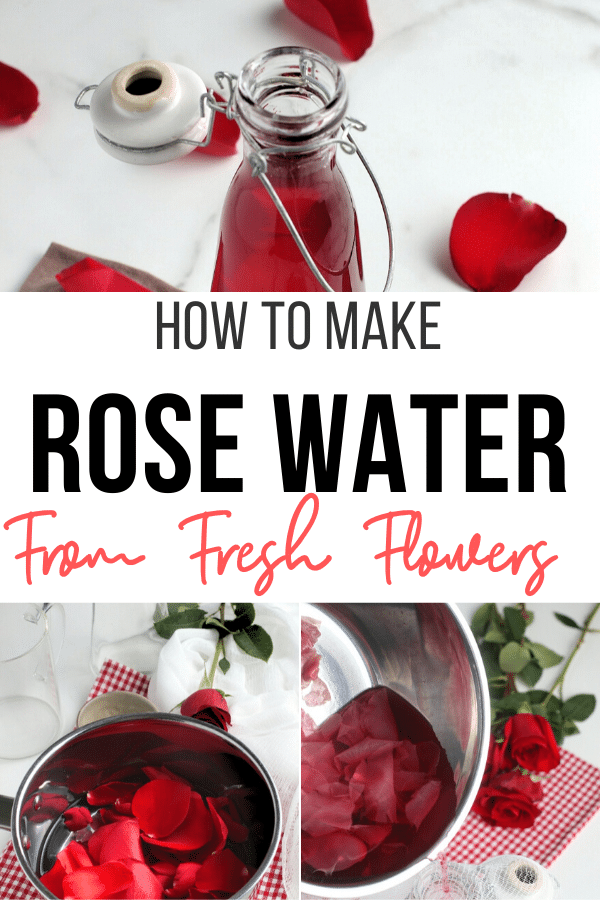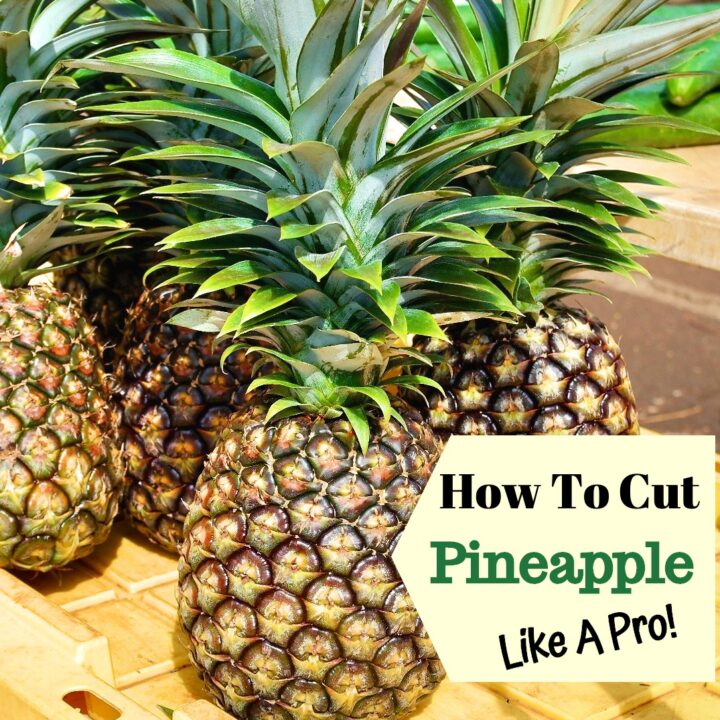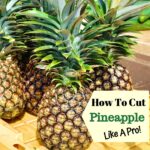 Print
How To Cut Pineapple
Learn how to core, slice and cut into chunks fresh pineapple. Enjoy as it is or use in your favorite recipes.
Equipment
Sharp Chef's Knife

Sharp Paring Knife

Cutting Board

Metal Small Cookie Cutter or Apple Corer
Instructions
Remove the crown of the pineapple.

Cut bottom of pineapple.[mv_schema_meta name="Step 3 Remove skin"]

Place pineapple upright and slice the skin off on all side of the pineapple.

With a chef's or paring knife cut into the pineapple on a V angle on each side of the pineapple eyes.

Slice pineapple into 1/4-12" slices.

Place each slice of pineapple on the cutting board and with a round 1/2" cookie cutter press down in the center of each ring to remove the core. This can also be done with a metal hand held apple corer.

Slice rings into 1/4" chunks if desired.
PIN TO YOUR PINTEREST BOARDS