Slow Cooker Salsa Verde Chicken Tacos: Tender shredded chicken simmered in a flavorful green salsa makes an easy filling for tacos!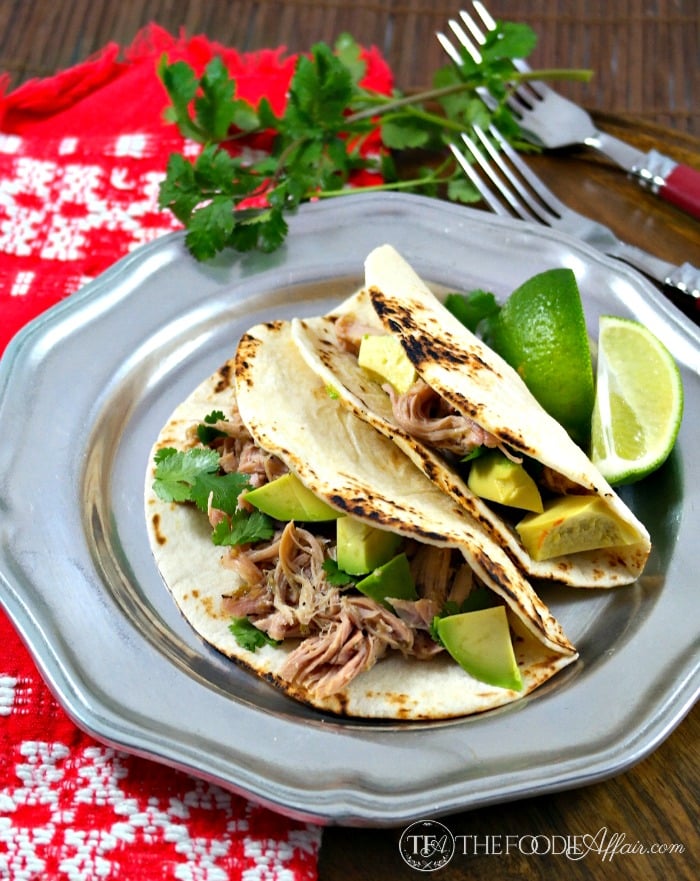 I have another super easy recipe that is guaranteed to give you tender chicken filling with the help of your slow cooker!  With this recipe you'll have two options; make a homemade tomatillo salsa verde sauce (#instayum) or your can purchase jarred salsa with great results as well.
Sometimes I have a hard time locating fresh tomatillos or what I find available is the size of a cherry, which just frustrates me when I try to broil and remove the skin. They're just too difficult to handle if the tomatillos aren't at least 3-4 inches in size.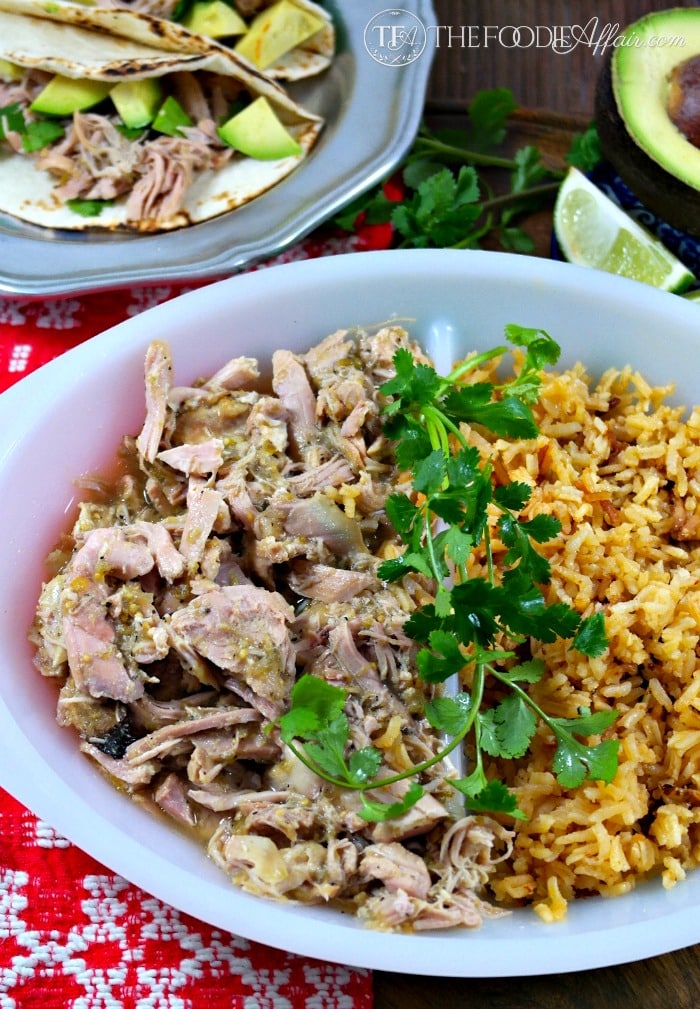 There are some really decent tasting pre-made salsas available that don't have crazy ingredients added.  This time I used Trader Joe's Salsa Verde, and added more flavor with diced green chilies, but you can use any green sauce that you find in the Mexican section of your store. My only recommendation is to find the salsa that has minimal ingredients like tomatillos, jalapenos, salt and onion. No sugar. You don't want sugar in your salsa!
You'll never get bored with this recipe. Use the chicken for a variety of dishes, burritos, salads, tostadas or homemade enchiladas! The choices are unlimited!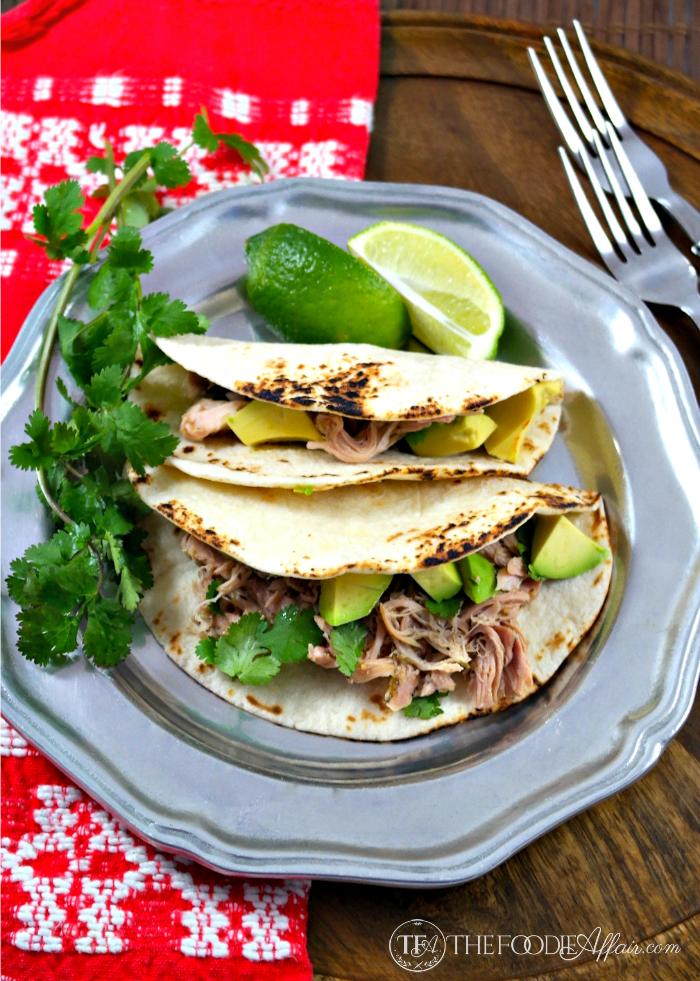 Yield: 4-6
Slow Cooker Salsa Verde Chicken Tacos
Prep Time 10 minutes

Cook Time 5 hours

Total Time 5 hours 10 minutes
Ingredients
2 1/2 - 3 pounds chicken thighs, skinless
salt and pepper to taste
1/2 teaspoon oregano
4 ounce diced chilies
flour tortillas, taco size
avocado, lime and cilantro (optional)
Instructions
Mix salsa, oregano and green chilies together and pour on the bottom of the slow cooker. Salt and pepper the chicken thighs and place in the salsa mix. Cover and slow cook for 4-5 hours on low. Shred chicken with two forks or cut into chunks. Using a slotted spoon, put about a 1/4 cup of meat in each warmed tortilla. Add chopped cilantro and diced avocados and drizzle with fresh lime juice.