Make your own tasty Baked Tortilla Chips and tostada shells! Homemade chips are ready in less than 15 minutes! Sprinkle sea salt on the tortillas while they bake or add other spices like cumin or a dash of lime for flavor!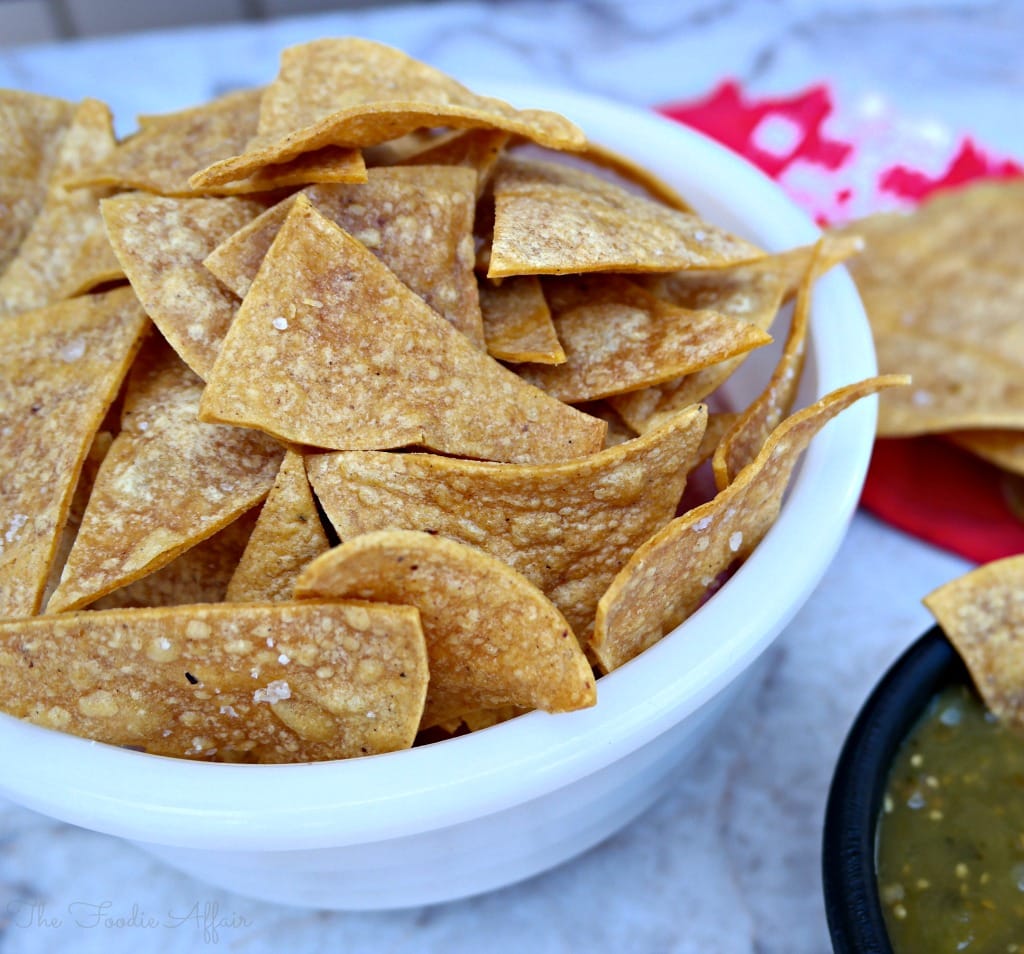 Baked Tortilla Chips
You can't have a fiesta without some tortilla chips, especially on Cinco de Mayo! It's pretty much expected that when you eat Mexican food, chips with some type of a dip like guacamole is served as your appetizer.
If you're really lucky, you'll get to dip your chips in some homemade Tomatillo Salsa Verde or Nacho Cheese Sauce or how about lightening it up with cucumber salsa!
Tortilla chips are so addictive, don't you think? You can't eat just a few. Before you know it, you can easily get in a chip eating trance, mindlessly enjoying the crispy crunch of chip after chip!
I'm certain there is some type rule that everyone abides by too. It's called the 12 chip minimum rule!
Well, you'll be glad to know that these tortilla chips are baked, not doused in greasy oil, so they're a bit healthier for you than regular chips. I suggest banking the extra calories you save for a margarita!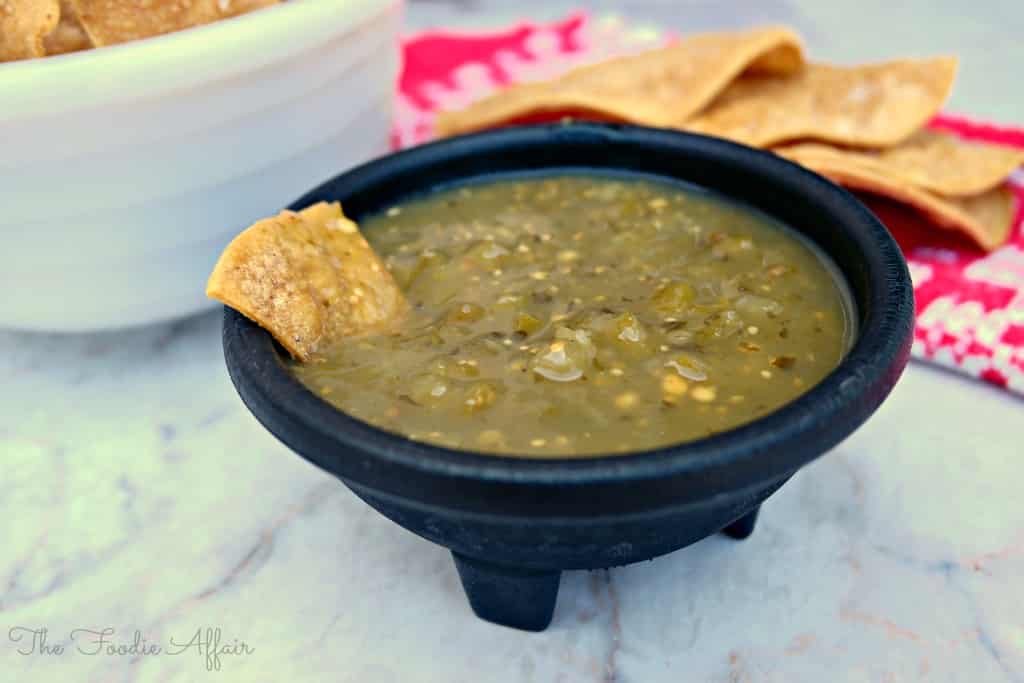 Homemade tortilla chips are ready in 15 minutes!
Baking your chips really takes no time at all, so it's good to have the technique of baking them memorized, so whenever the chip eating mood strikes, you're set to have these in a bowl in 15 minutes!
You can also use flour tortillas instead of corn, and even take it a step further using gluten-free or carb-free brands or flavored tortillas that I see in the stores now.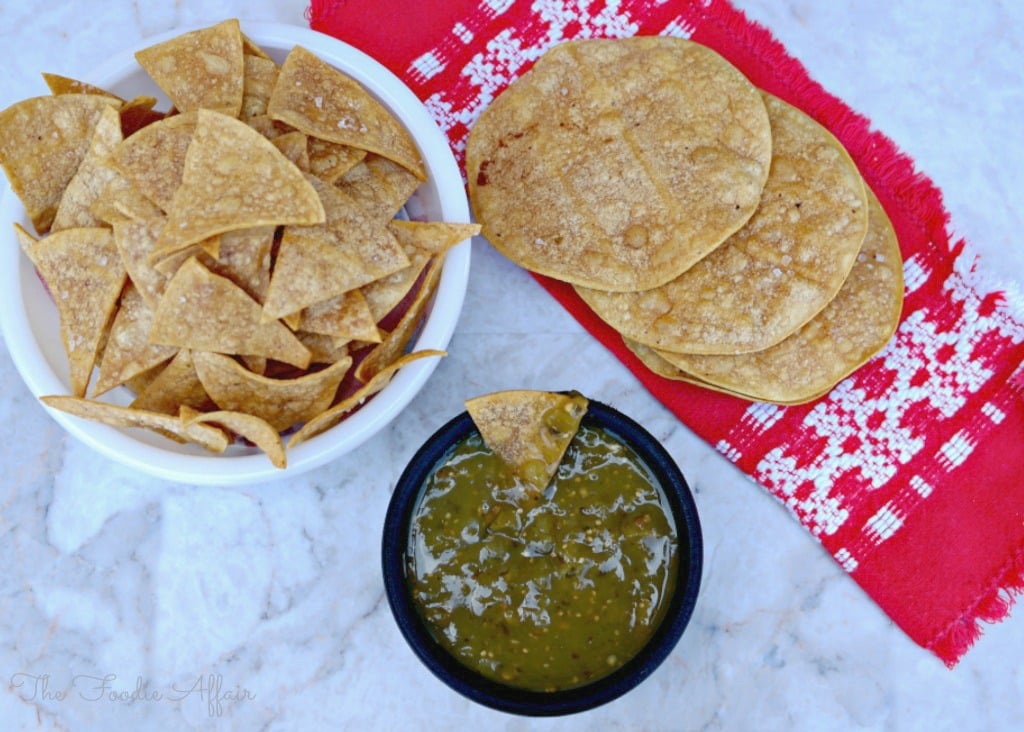 The thickness of the tortillas will make a difference when you bake the tortillas. Thinner tortillas will take less time to bake and they'll be light and crispy. Thicker tortillas will be crunchier. Leave the corn tortillas whole for a tostada shell!
If you don't eat them right away, they can soften up a little so you may want to crisp them back up by reheating them for a couple of minutes. Works perfectly every time!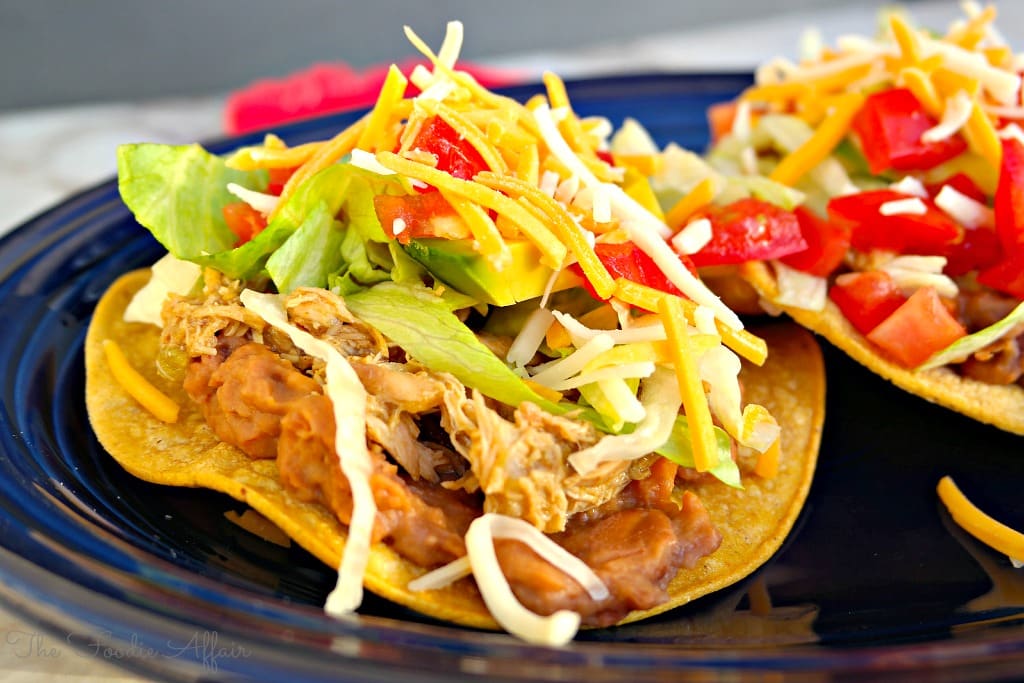 Tostada
Yield: 6
Baked Tortilla Chips
Ingredients
12 corn tortilla
olive oil cooking spray (corn or olive oil)
sea salt
Instructions
Pre-heat oven to 350 degrees.
Lightly spray both sides of the tortillas with cooking spray. Using a sharp knife of pizza cutter and cut tortillas in half, and then triangles. Place on two cookie sheets in a single layer. Sprinkle with sea salt. Bake for 5-7 minutes, then flip the chips and bake on the other side for an additional 5-7 minutes or until lightly browned and crispy. Enjoy immediately.
Notes
I have a reusable oil mister, but if you don't have cooking spray or a mister, you can use a pastry brush dipped in oil to lightly coat the tortillas.