Homemade meat sauce with carrot, celery, and San Marzano tomatoes tops Barilla® spaghetti in celebration of mothers in the workplace!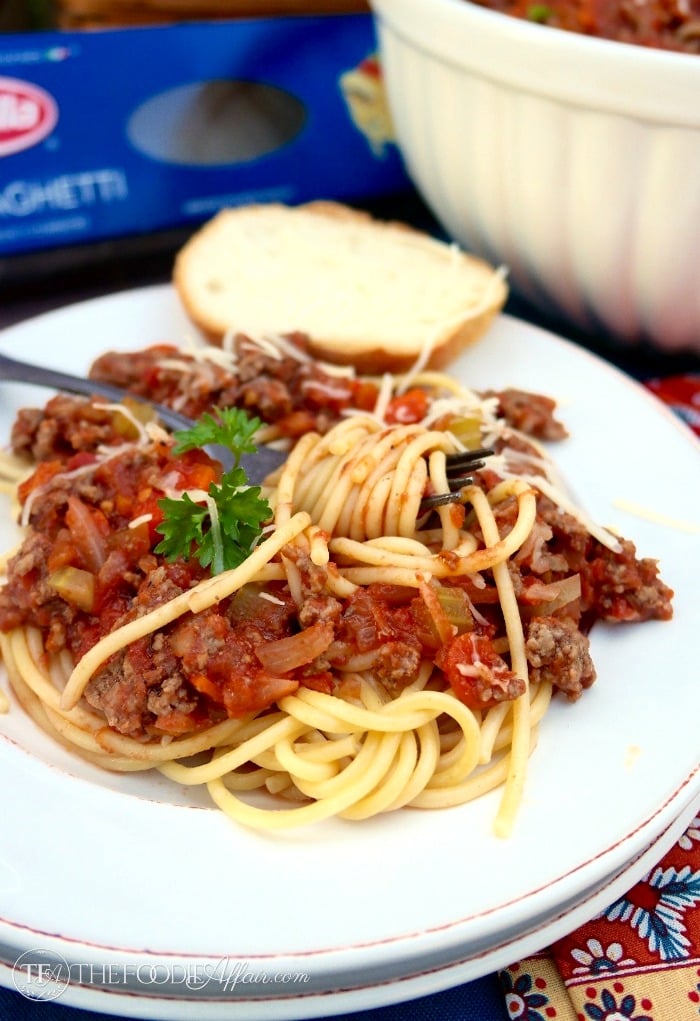 It's almost Mother's Day! The perfect time of year to show your appreciation to those nurturing ladies in your life. I look forward to spoiling my mom with some extra love to remind her how much she means to me. I've come up with an idea for a gift, but she just might be reading this so I won't spill the beans here.
As I think of the influence and guidance my mother has given me, I can't help but think of so many other women that have also touched my life. Like my aunts who were always available for encouragement during my young growing years. The neighborhood mommies that I could rely on to help with carpooling duties when I needed a hand with my own kids, and even the ladies that I work with at my job have taken on a unique roll of support!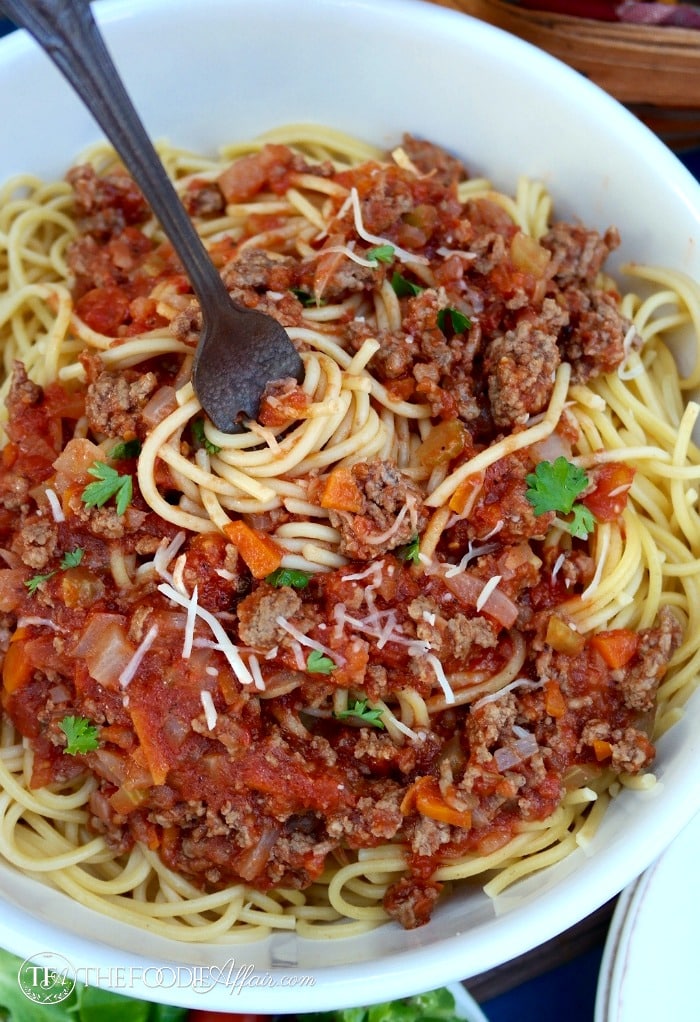 I've worked in the same office for the past ten years, and while there have been some personnel changes, there is a core group of women that have been able to rely on each other year after year. We understand the stress and pressure that woking outside of the house can bring to moms, so we step in and offer assistance whenever it's needed, just like you do for family! There have been numerous occasions when a deadline or conflict with work assignments are eased by a co-worker so that no mom misses their children's cheerleading try-outs, baseball game, and school play or bake sale!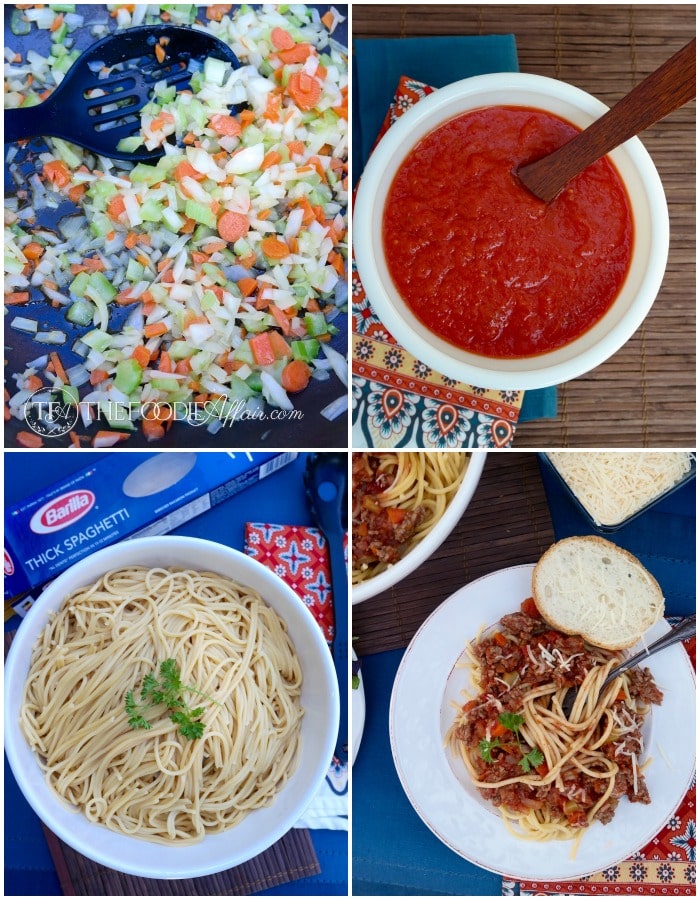 One way I show my appreciation to these ladies is by bringing in homemade goodies into the office. Nothing bonds people together or expresses love more than being treated to a cooked meal! Instead of preparing a sweet treat like I often do, I'm going to celebrate Mother's Day with these fabulous hard working friends by serving lunch!
On my way home from the office I'll be stopping at Walmart to pick up the ingredients to make Barilla® Spaghetti with San Marzano Tomato & Meat Sauce, a hearty spaghetti dish! This filling, family-style meal is made with fresh ingredients like onion, celery, carrots and San Marzano tomatoes, which adds substance and flavor to the sauce. I'll be able to cook the pasta and sauce ahead of time, toss it all together and keep warm in a slow cooker until serving time .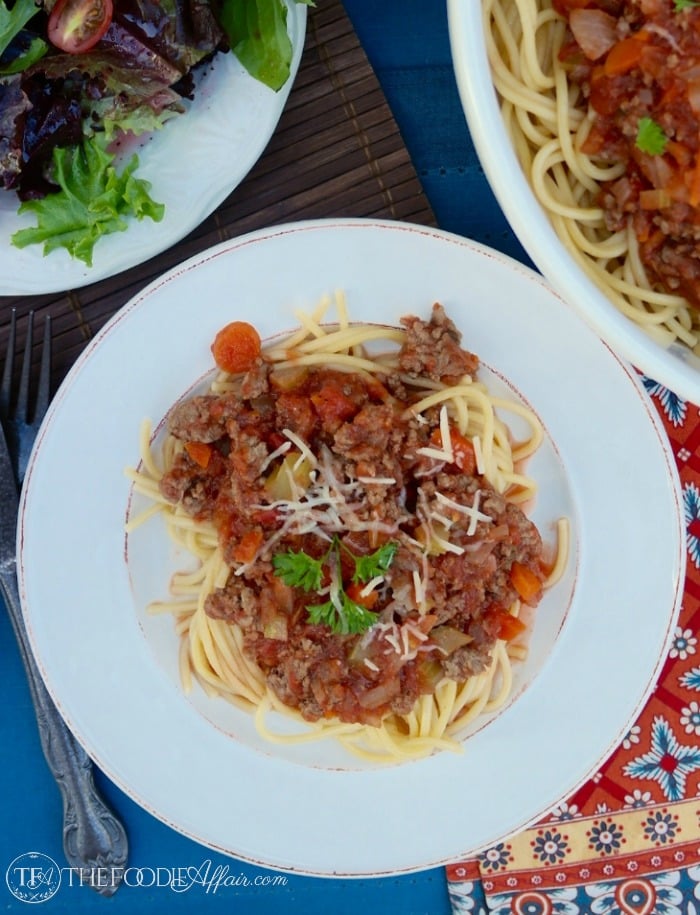 The women that I work with are all in different stages in their lives. Some are moms of young children, other are grandmothers or single mamas taking on all duties of a caretaker, and several of the ladies don't have children. Instead, they're automatically assigned to be an auntie to all of the kids!! Regardless of the role each of us hold, we are a supportive family, and families gather during times of celebration with a feast! I'm honored to be a part of this community and can't wait to show my appreciation with this tasty Mother's Day lunch! How will you be spending your day on May 10th?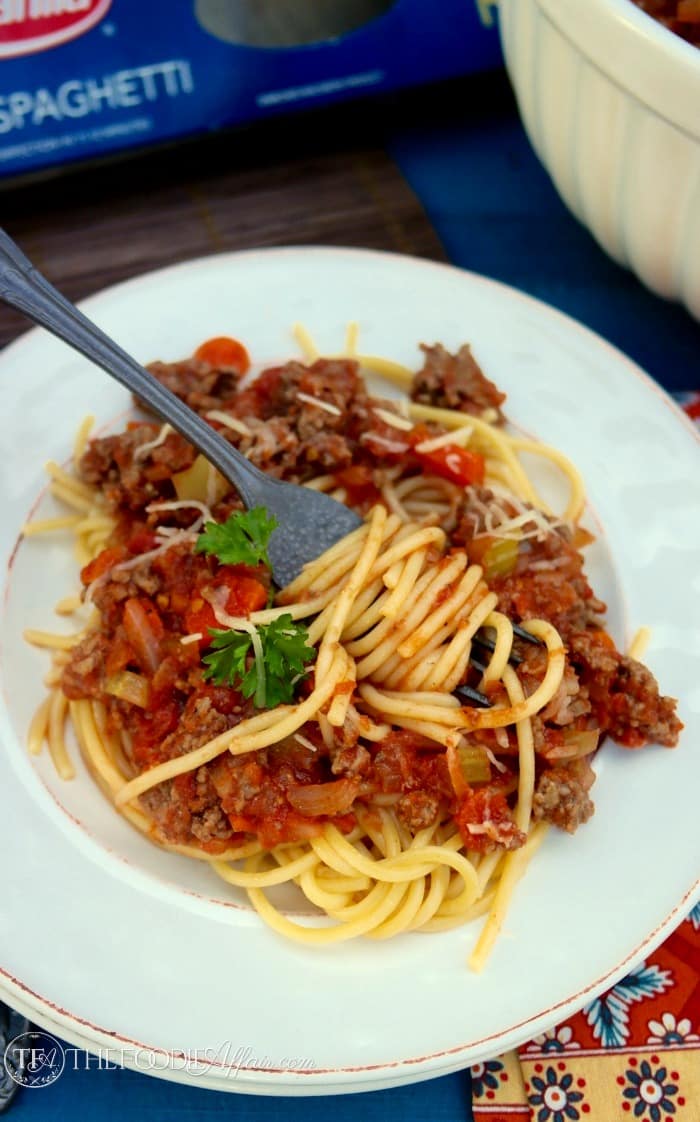 Yield: 8
BARILLA® Spaghetti with San Marzano Tomato & Meat Sauce
Prep Time 20 minutes

Cook Time 15 minutes

Total Time 35 minutes
Ingredients
1 box Barilla® Spaghetti
4 tablespoons extra virgin olive oil
1 small onion, chopped
1 small carrot, chopped
1 stem celery, chopped
1 pound ground beef
1/2 cup white wine (optional)
1 28-ounce can San Marzano Tomatoes
1 cup water
salt and black pepper to taste
1/2 cup parmigiano-reggiano, shaved
Instructions
Place a pot of water to boil, Meanwhile, in a large skillet, saute the onion, carrot and celery with the extra virgin olive oil.
Add the meat and cook until browned well. Incorporate the tomatoes and 1 cup of water, season with salt and pepper to taste and bring to a simmer.
Cook pasta in the boiling water according to the package directions. Drain pasta and toss with sauce. Top with cheese.
OPTIONAL - After the meat is browned, you can deglaze the sauce by adding the wine and let it reduce all the way.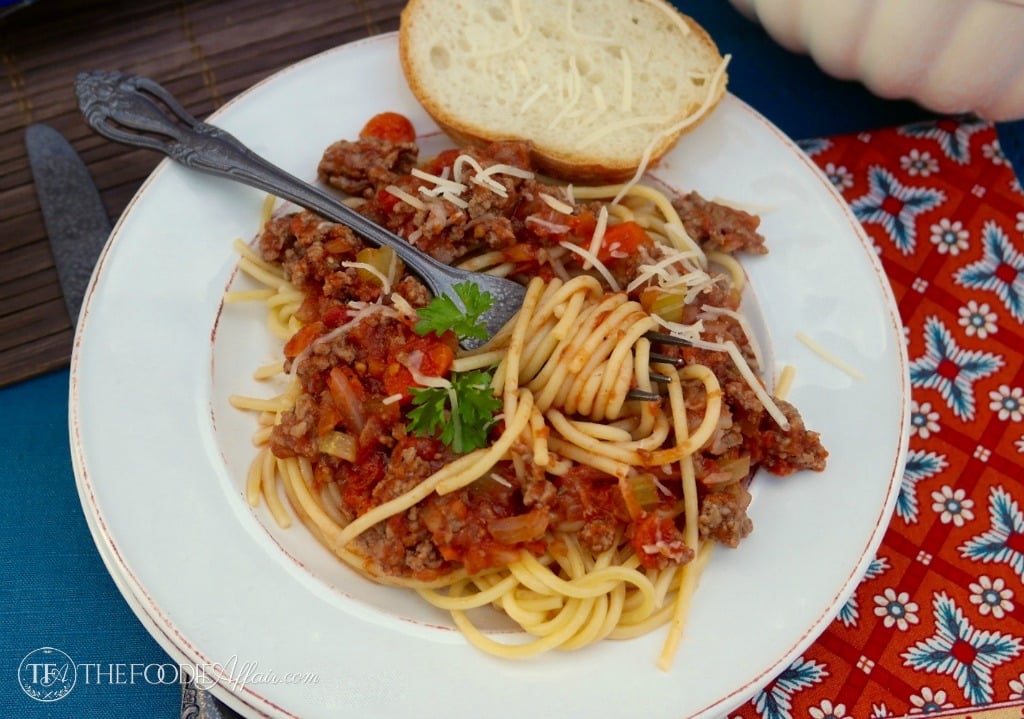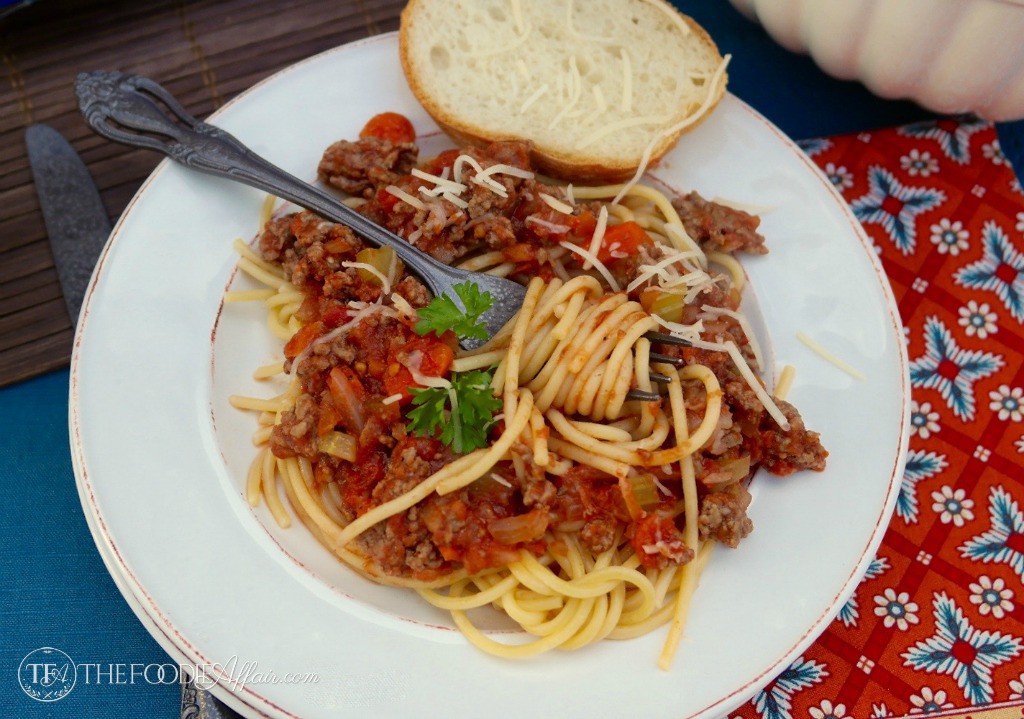 This is a sponsored conversation written by me on behalf of Barilla. The opinions and text are all mine.