This simple Chunky Avocado Dip can be eaten with chips or served over a variety of dishes like eggs or fish adding a healthy layer of fresh ingredients!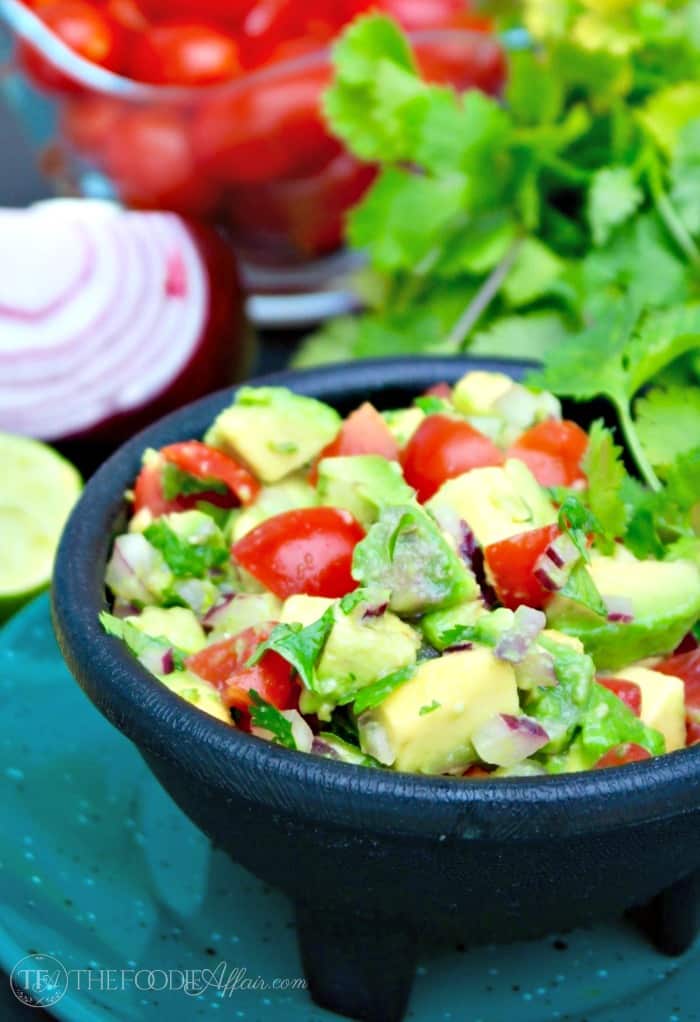 Avocados are by far one of the most nutritious fruits on the planet and after you taste this avocado dip you're going to want to not only eat it with tortilla chips, but you'll find endless other dishes to eat it with too! Top this on scrambled eggs, some fresh cod or just roll up in a flour tortilla!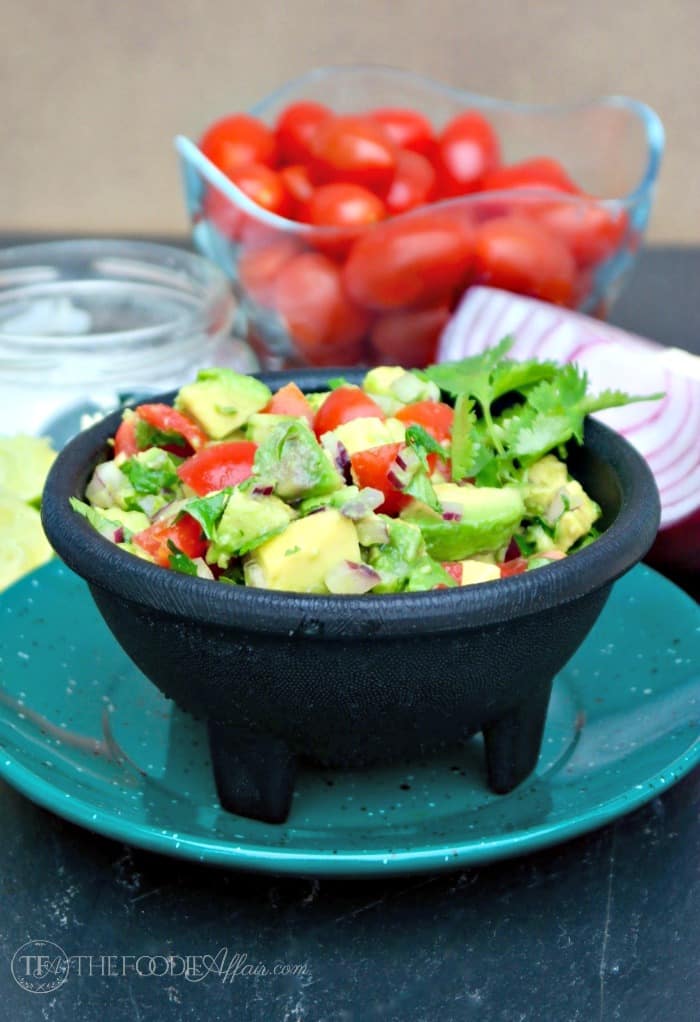 The possibilities are endless and the chunky pieces of avocado is so satisfying! It could be that the healthy fats in avocados fill you up, plus they're packed with fiber not to mention the good for you nutrients like Vitamin K, potassium, Vitamin E and several of the B vitamins too!
I mixed this up without any heat, but you can always add a diced jalapeno to spice this dip up. Try making your own chips too! These Baked Tortilla Chips are tossed in the oven for 5-7 minutes. Want more salsa recipes? Check out this recipe list. Have you had fruit salsa before?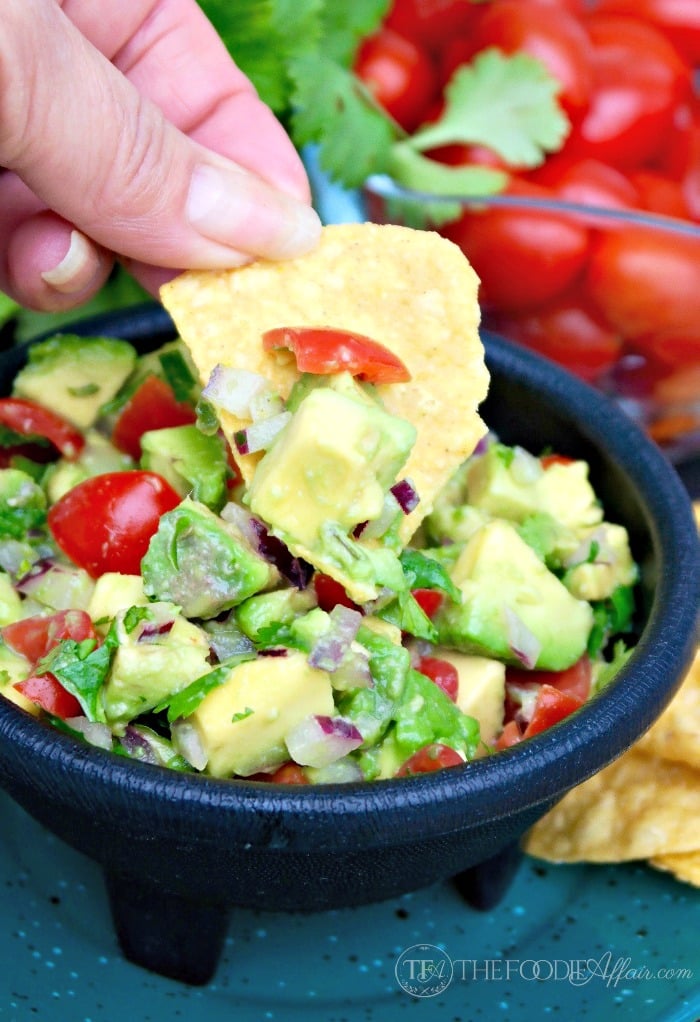 Yield: 2 cups
Chunky Avocado Dip
Prep Time 10 minutes

Cook Time 5 minutes

Total Time 15 minutes
Ingredients
3 medium Haas avocados, diced
1 lime juiced
2/3 cup sweet cherry tomatoes sliced and seeded
1/4 bunch fresh cilantro, chopped
1/4 cup red onion, finely diced
1 jalapeno, diced (optional)
salt and pepper to taste
Instructions
In a medium bowl gently fold together avocados, tomatoes, jalapeno (optional),onion and cilantro with the fresh lime juice. Season with salt and pepper.