This basic Spanish Rice is fluffy and full of flavor, a delicious side dish for Latin meals. Keep it plain or add chopped green peppers or tomatoes.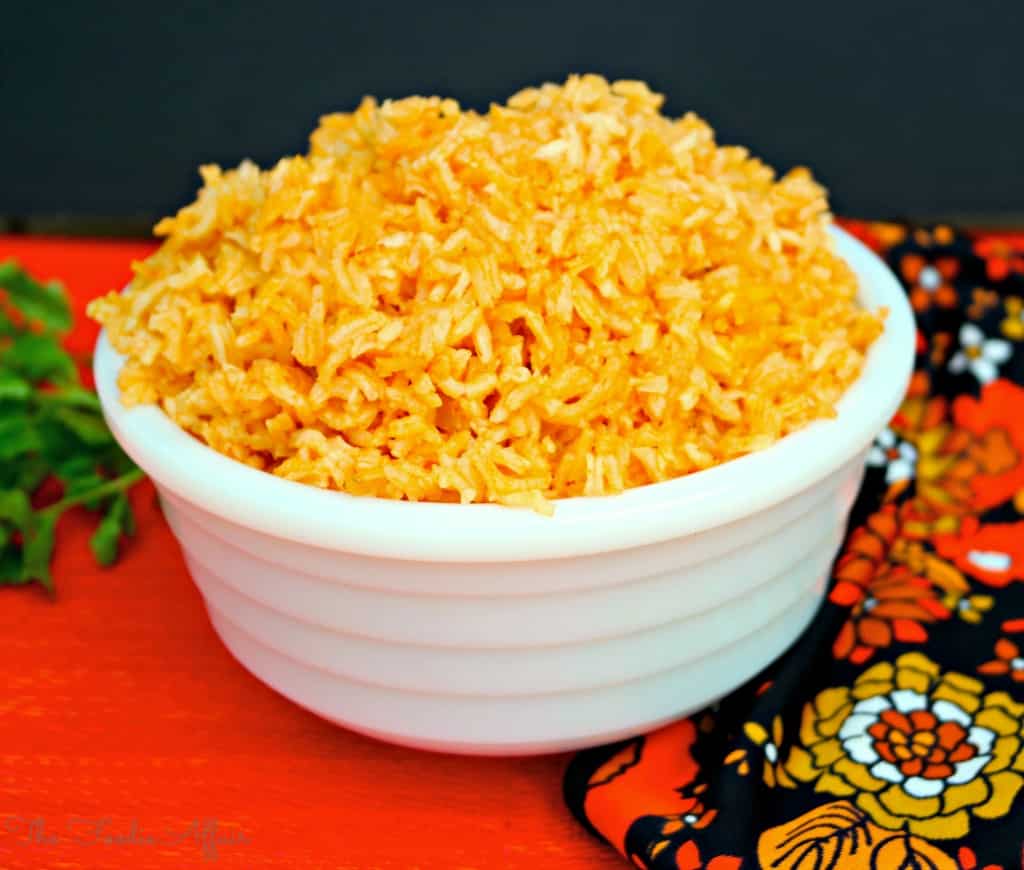 In my last post I shared Green Chile Chicken Enchiladas served with Spanish Rice. Have you noticed that the two are twinsies when you eat Latin food? A side dish of rice is very common when you order a lunch or dinner plate at a Mexican Restaurant.  One can not be without the other!
Rice is economical to make, and once you master making your own Spanish Rice you'll be adding it to your burritos too. I'll also warn you that you will never be able to eat it at a restaurant again without judging the the way their rice tastes. You just won't be able to help it because your rice is going to be SOOO flavorful!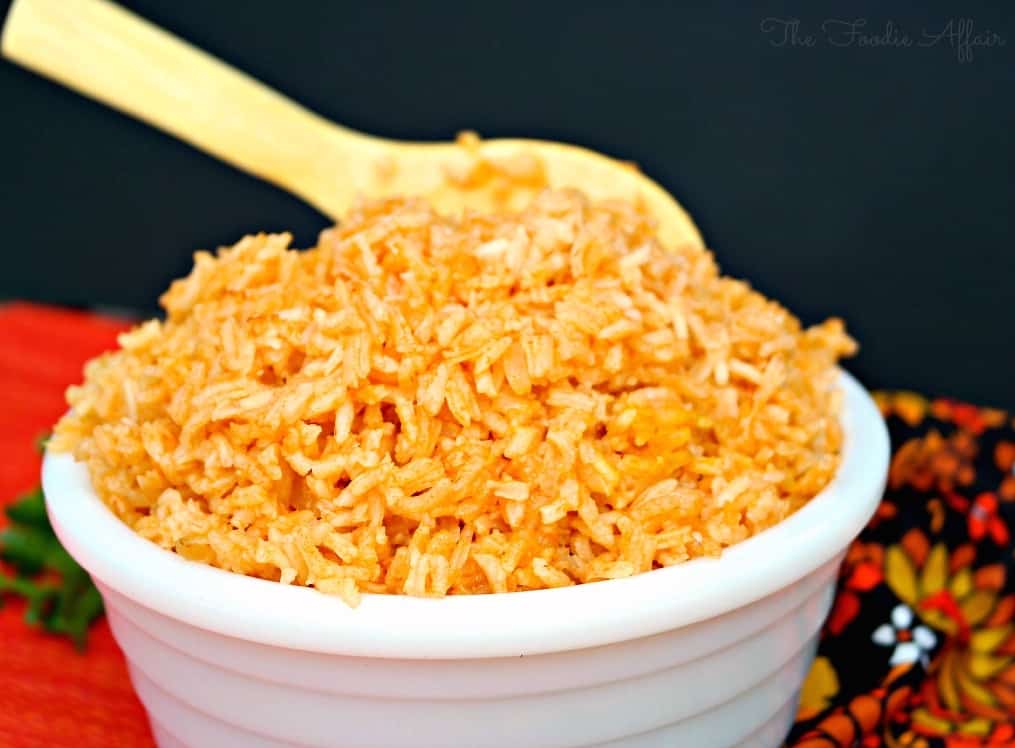 This is another dish that I watched my mom make without a recipe. After a lot of trial and error as well as taste testing, I can finally make fluffy and perfectly cooked Spanish Rice (if I do say so myself), but it took a few mushy rice dishes to get to this point.
Once you look at the recipe you'll be wondering what was the challenge. The key to this simple recipe is to make sure you add the right amount of broth. The rice you use also makes a difference. Use long grain. It absorbs the liquid quite nicely.
There are so many variations to this side dish. You may have had it with a few vegetables added. I've cooked it with diced tomatoes and green or red peppers. Experiment with those ingredients too, but start with this basic recipe and get pro-ish, then start putting in ingredients you love!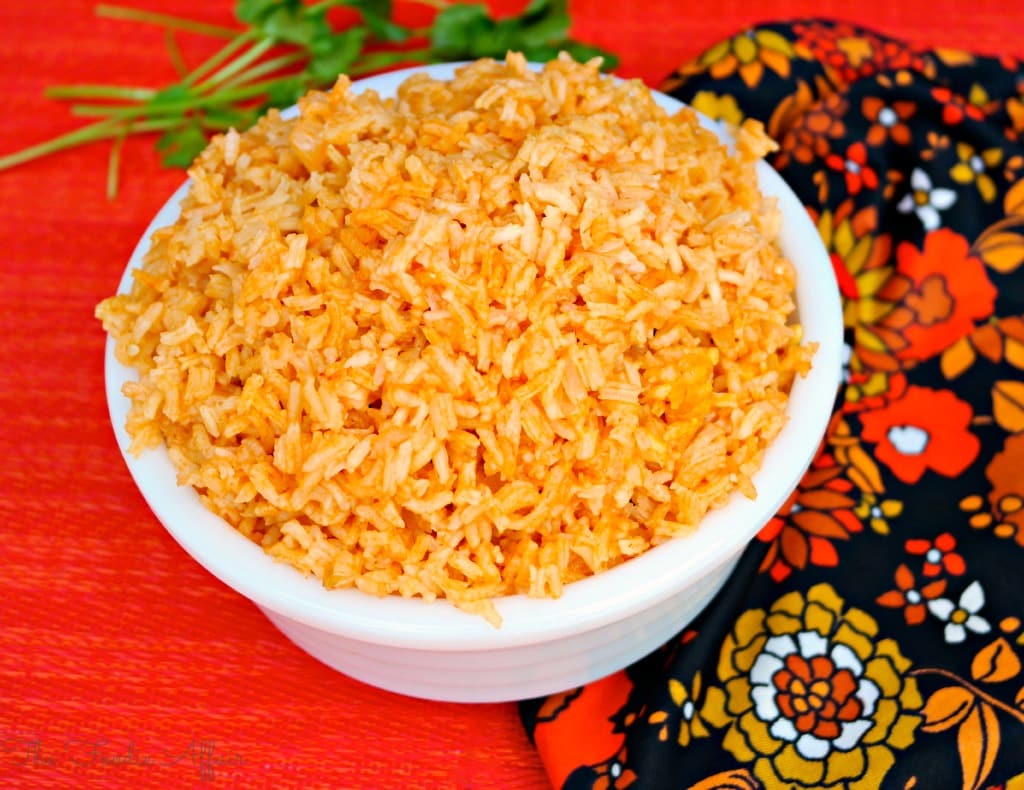 Ingredients
1 tablespoon cooking oil
1 1/2 cups long grain white rice
1/2 medium onion, diced
1 garlic clove, minced
1/4 cup tomato sauce
2 cups broth (chicken or vegetable)
Instructions
On medium-high heat add 1 tablespoon of cooking oil to a 10 inch skillet. Add rice and diced onion stirring constantly until rice begins to lightly brown. Stir in garlic and reduce heat to medium.
Add tomato sauce and stir until the rice pieces are coated. Stir in chicken or vegetable broth and with a spoon push the rice around the skillet forming an even layer. Return the heat to medium-high and when the rice begins to boil, cover and reduce the heat to simmer. Let cook for 20-25 minutes or until the liquid is absorbed in the rice.