This low carb baking mix is a combination of oat fiber, coconut flour, ground flax seed, and protein powder. Use this blend in place of flour when baking!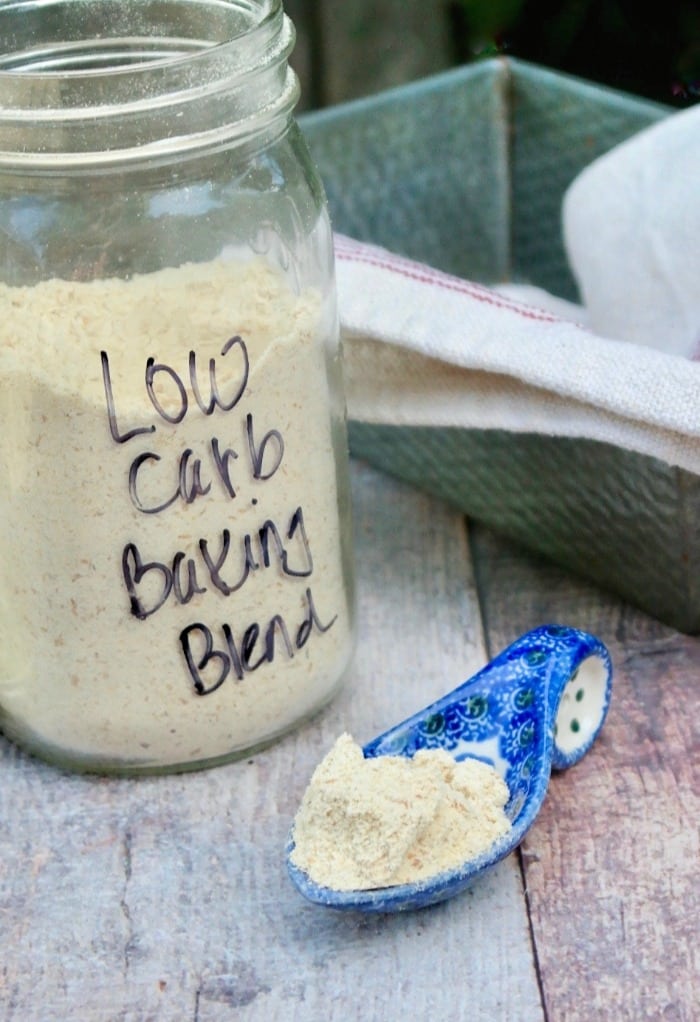 Low Carb Baking Blend
Yay! Finally sharing this gluten-free baking blend!  I've been playing around with this mix for a couple of months and so far the taste testing results have been pretty darn awesome!
When you transition from baking goodies with flour to flour alternatives like almond and coconut flours it can be tricky!
Coconut flour in particular soaks up a lot of liquid, so you need to adjust the liquids in the recipe – more eggs and more milk.
Almond flour doesn't give you that airy, fluffy texture we are used to with all-purpose flour.  Some of the other options are just icky tasting, so it's not worth the effort.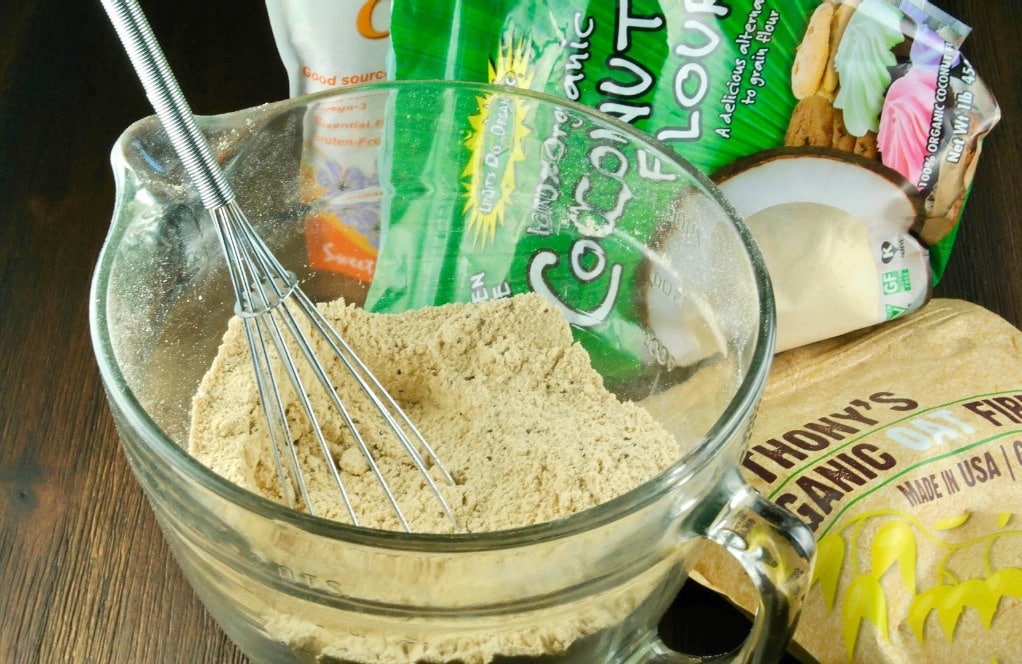 Low carb flour mix without nuts!
With a few modifications, you CAN mimic flour without using just plain almond or coconut flour.  In fact, there is no almond flour in this blend at all!
This is the ingredients for a nut-free baking mix:
Oat FIBER (NOT oat flour)
Coconut flour
Whey protein powder (unflavored)
Golden flaxseed meal (I have used a flaxseed & chia seed mix)
Xanthan gum or glucomannan powder
1/4 cup baking mix is 3.34 Net grams of carbohydrates.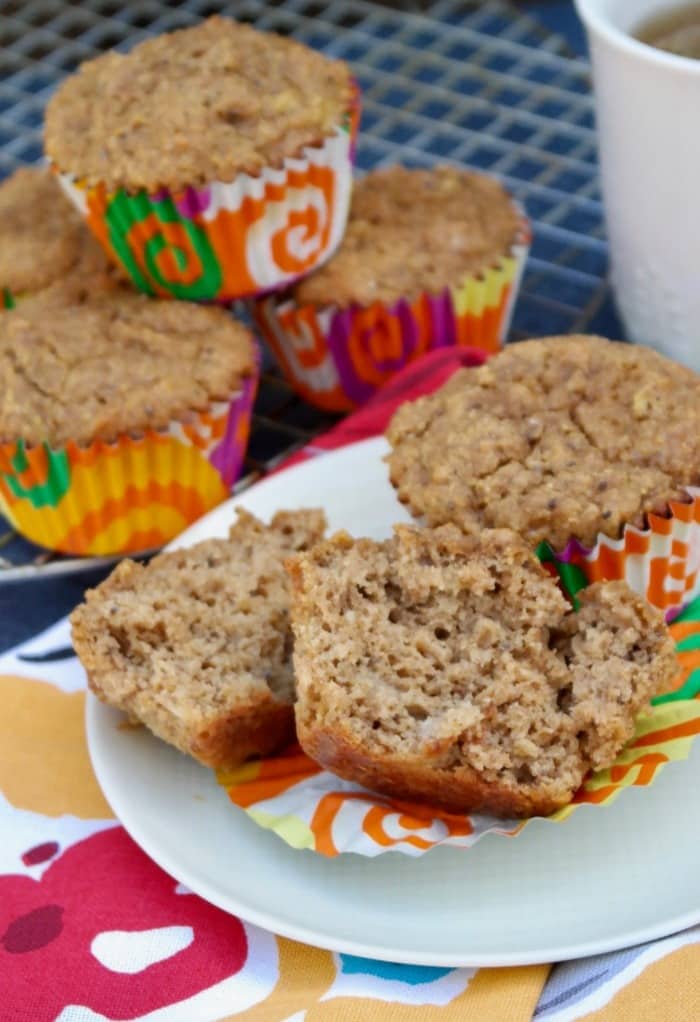 Recipes using low carb flour
If you are missing occasional treats while sticking to a lower carb diet, then you'll love playing around with this baking blend.
This mix is used in these Healthy Banana Muffins or this Low Carb Texas Sheet Cake.
I'm also working on a fall spice cake, which I hope to share with you soon.  Just a few more tweaks and it'll be ready to go!  In the meantime, try these Low Carb Pecan Muffins!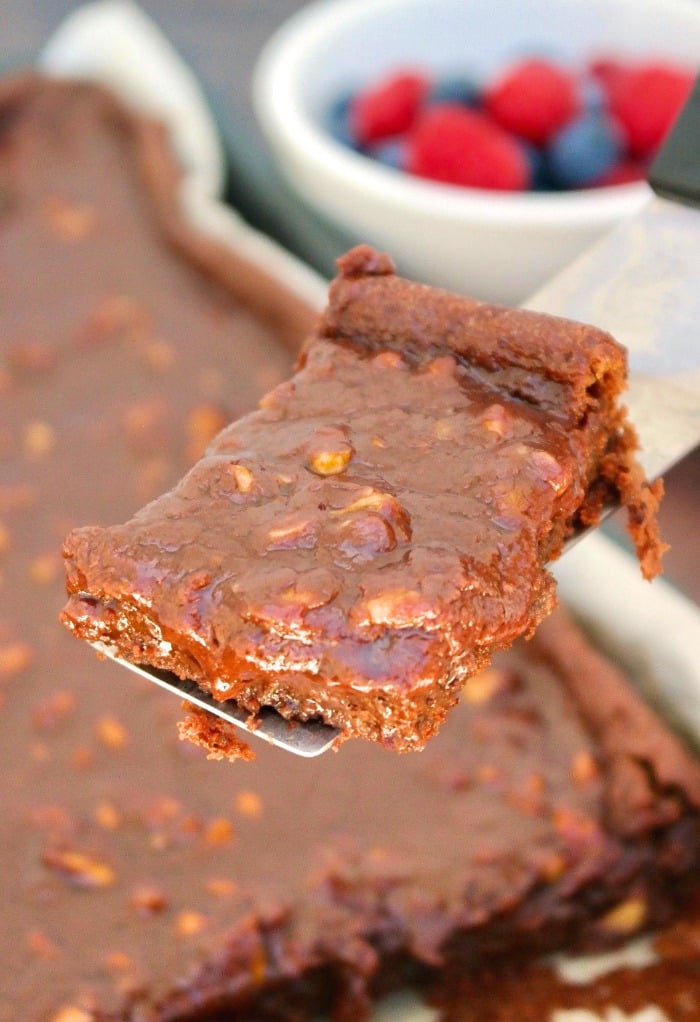 Low Carb Baking Blend - An Alternative To Flour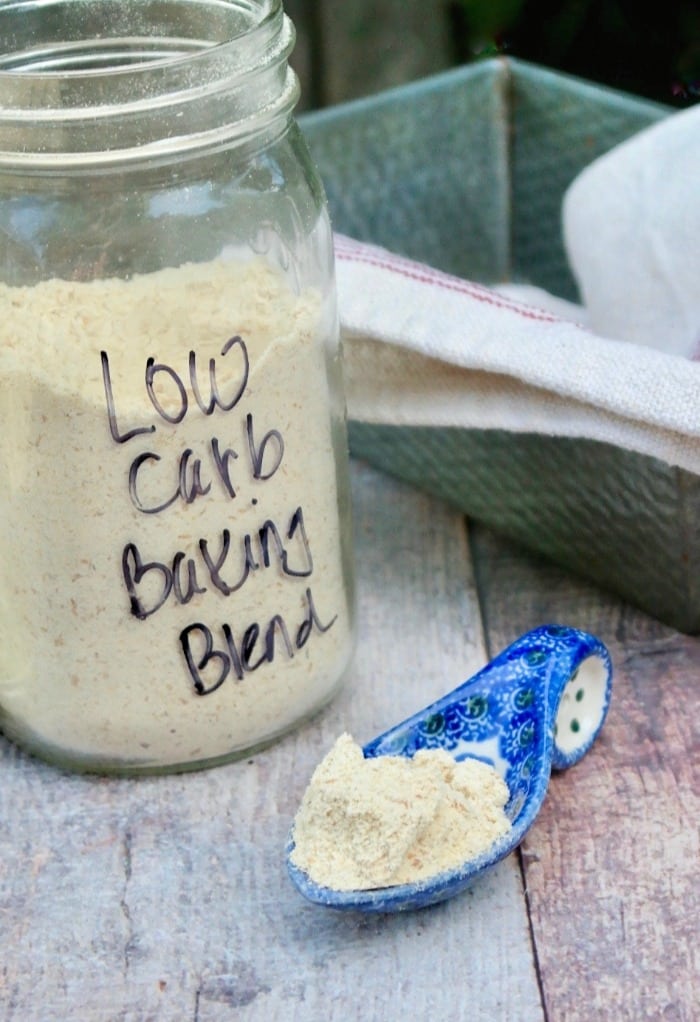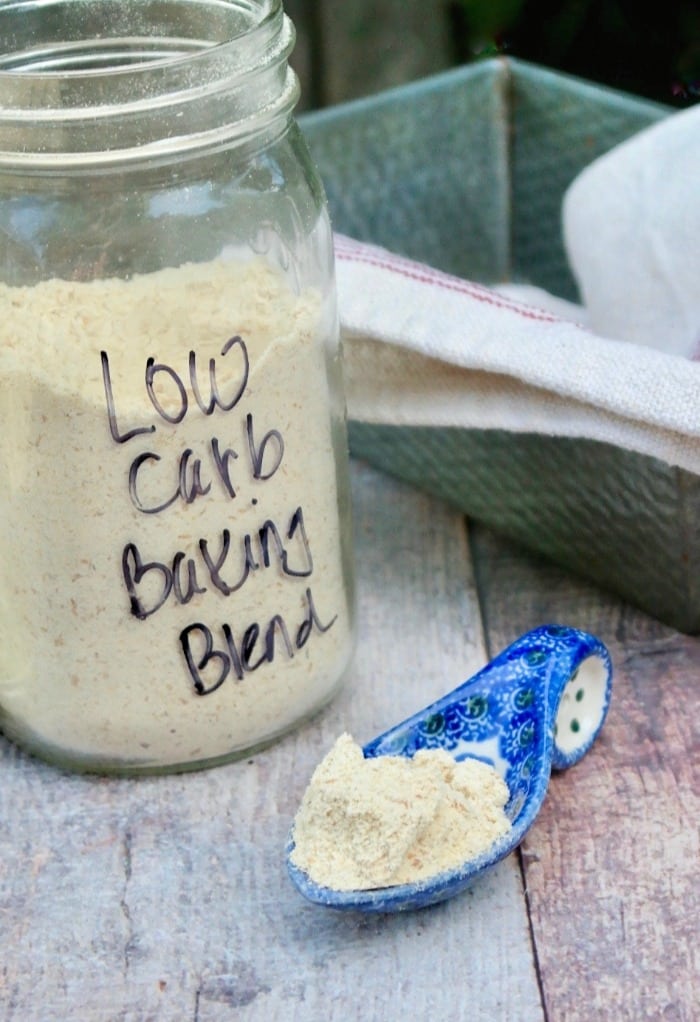 Use this low carb flour blend when baking. Great nut free alternative to flour.
Ingredients
3/4 cup oat fiber (NOT oat flour)
1 cup coconut flour
1/2 cup whey protein powder (unflavored)
1 cup golden flaxseed meal (I used a flaxseed & chia seed mix)
1 1/2 teaspoon xanthan gum or glucomannan powder
Directions
Whisk all ingredients together in a large bowl. Place in an airtight container.
Loading nutrition data...
Please Pin!