Grain free bread recipe is also known as the healthiest bread in the world! What?! Yes, according to Dr. Berg, it doesn't get any tastier. I have to agree!
Enjoy with a pat of butter or add to any of your favorite dishes!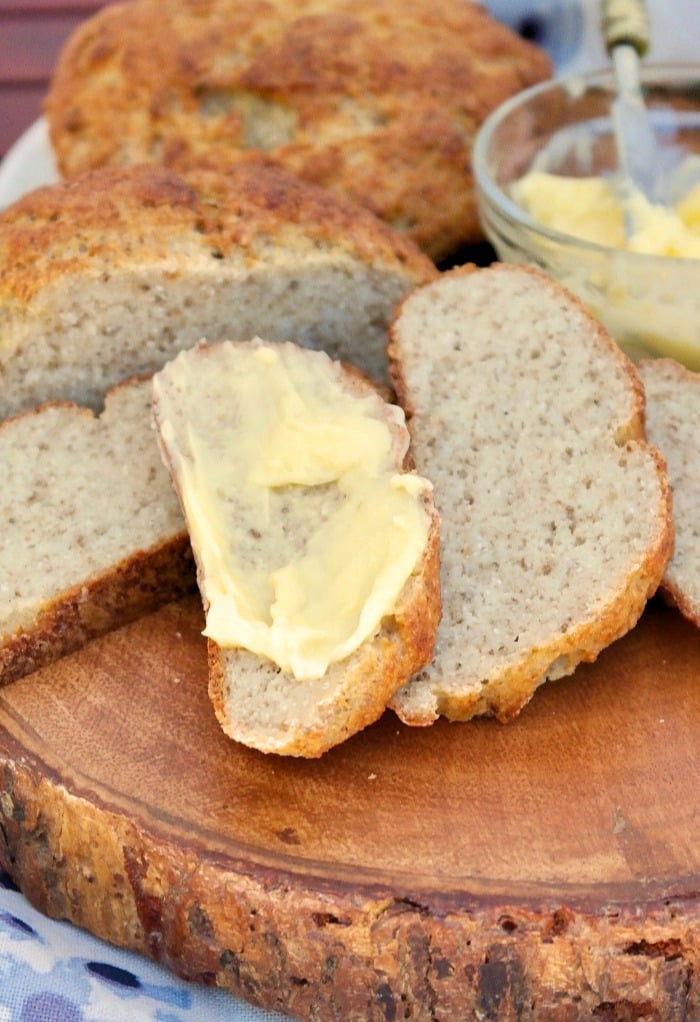 Grain Free Bread Recipe
Have you given up or limited gluten in your diet? If you're longing for delicious tasting bread, then give this simple gluten free bread a try and you won't feel like you are missing a thing!
When I started learning about the Ketogenic Diet, I scoured every source I could and found a couple of docs that follow the high fat, medium protein, low carb way of eating themselves.
Dr. Jason Fung is the first doctor I became interested in learning more about.
He is a Canadian kidney specialist and co-founder of Intensive Dietary Management program, and also an author to The Obesity Code as well as The Complete Guide to Fasting books.
Both books are worth the investment if you want to learn more about the science behind this life style.
I'm fascinated by his findings.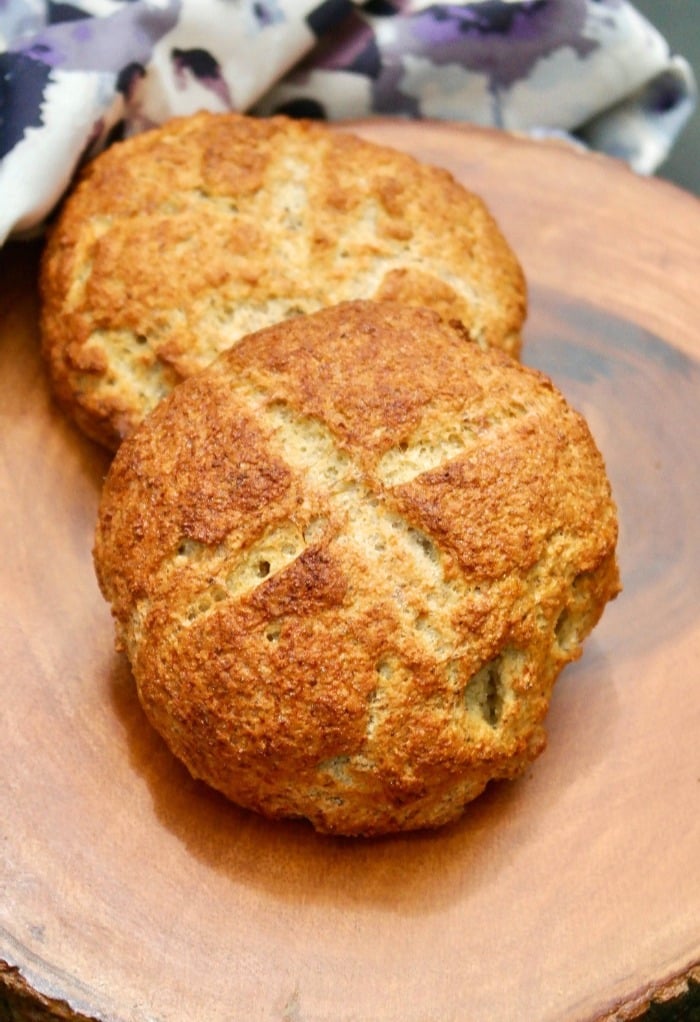 Gluten Free Bread Recipe
Dr. Eric Berg is another doctor I have followed. He is a chiropractor and has also become educated on the Keto diet and helps thousands of people lead healthier lives.
He's all over the place; Facebook, Twitter, website with a supplement store and to be honest I unsubscribed because I felt like he was stalking me on Facebook – Haha!
The power of advertisement!
This delicious grain free bread recipe is on his YouTube channel, and although they don't site where the original recipe came from, they do mention that it's not an original Berg recipe.
How To Make Gluten Free Bread
Let's get baking!
These little boules are the absolute best tasting slices of bread, and you can shape the dough into any form you would like!
There are many factors that make this bread a success!
First, the right portion of gluten free flours are essential! For this recipe you will need a combination of flours:
Arrowroot flour
Almond flour
Coconut flour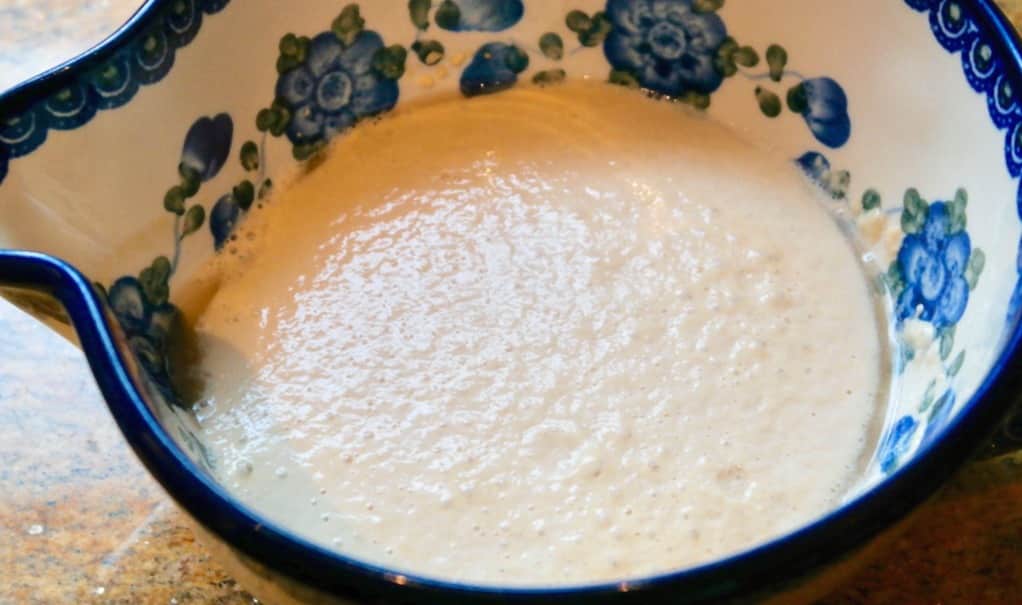 Second, together with rapid acting yeast, ground chia seed and psyllium husk powder make the bulk of the dry ingredients.
Once you yeast is nice and bubbly, then mix it with the chia and psyllium for a beautiful dough!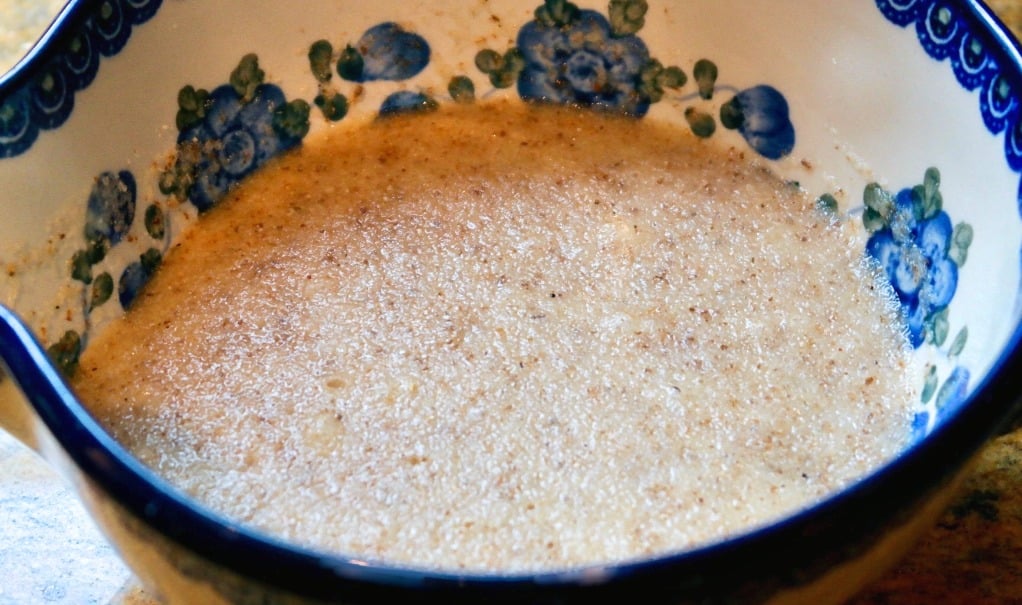 How to Store Gluten Free Bread
Since there are no preservatives in these loaves you can't leave this out on the counter for long. Give these tips a try!
First, let the bread cool completely before slicing or storing (waiting is the hardest part of this recipe!).
If you don't wait, then you'll end up with gummy slices of bread, so WAIT and let the loaves cool.
Store in an air tight container for three days, and after that you need to freeze it.
Can I Freeze This Bread?
Yes! To freeze, slice the loaf and wrap each piece in plastic wrap before putting it in air tight freezer containers.
If you have a vacuum sealer, that's the best way to prevent freezer burn. Freeze whole boule to prevent the slices from being squished.
Use within two to three weeks.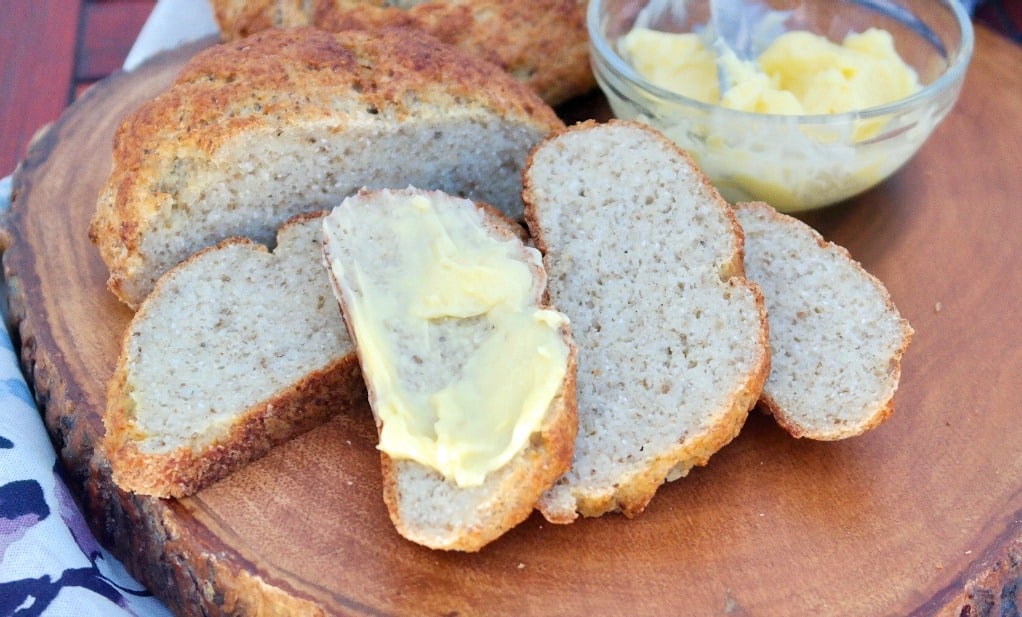 Try these recipes with your fresh baked healthy bread!
A couple of slices of this bread with delicious with bacon and eggs for breakfast! Here are some zoodle recipes that you might enjoy as well.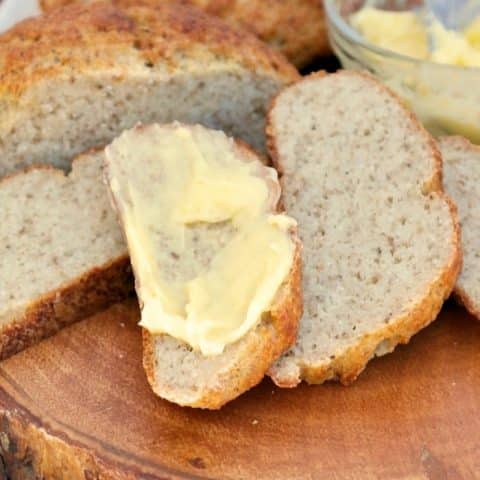 Grain Free Bread Recipe
This delicious grain free paleo bread is perfect for those following a low carb, keto diet. Simple to make and tastes delicious, not eggy! Compliment any meal.
Ingredients
1 cup almond flour
1 cup arrowroot flour
1/3 cup coconut flour
1 teaspoon sea salt
2 teaspoons active dry yeast
1 1/2 tablespoons chia seeds, finely ground
2 tablespoons psyllium husk powder
1 1/4 cup water
2 teaspoons maple syrup (real)
1 egg
Instructions
In a large bowl, whisk together almond, arrowroot and coconut flours with the sea salt.
In a small bowl heat 1 1/4 cups of water to 105-110 F degrees. Add maple syrup and rapid rise yeast. Let sit for about 10 minutes. The yeast should start to bubble.
Stir in the chia and psyllium into the prepared yeast mixture. Let sit for about 10 minutes while the ingredients thicken. Whisk together, then add to the flour mixture and stir with a spoon until all the ingredients are well incorporated.
Knead dough for about 1 minute, then place back in the large bowl and cover with a damp towel. Place in a draft-free area and let rise for about an hours.
Pre-heat oven to 425 F degrees with baking sheet or stone.
In a small bowl whisk egg. Form dough into desired shape and brush egg over the loaf. Place on heated baking pan and bake for 25-30 minutes or until the internal temperature reaches 205 -210 F degrees.
Let cool completely before slicing.
Notes
Use real maple syrup.  The syrup is consumed by the yeast, which lowers the glycemic index.
Nutrition Information:
Yield:

16
Serving Size:

1 slice
Amount Per Serving:
Calories:

100
Total Fat:

6g
Saturated Fat:

2g
Trans Fat:

0g
Unsaturated Fat:

4g
Cholesterol:

12mg
Sodium:

139mg
Carbohydrates:

12g
Fiber:

3g
Sugar:

1g
Protein:

3g
Please note that the nutritional information provided are guidelines and may vary based on the brand of products used. For your specific nutritional goals use My Fitness Pal or Verywell Fit recipe calculators. All content within this site is not intended as medical diagnosis or treatment and should not be considered a substitute for professional medical expertise.