How To Make Rose Water using Fresh Flowers is much simpler than you may think!  All you need are the flowers and distilled water.  Add a splash of vodka to help preserve the water if you would like.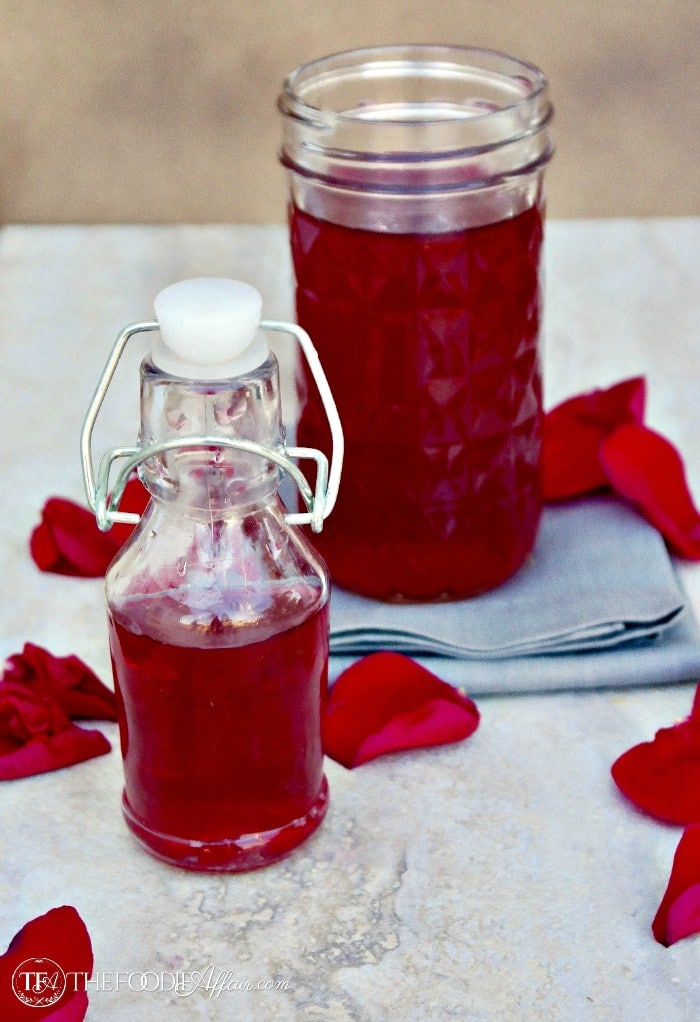 Rose Water Recipe
Isn't this bright ruby red rose water beautiful?  If I didn't make this myself I would think that the rose water got a little brighter with food coloring.
Nope.  No enhancements.  The color is a natural beauty straight from the petals of the flowers!
Last week I was feeling a little creative and thought I would dive outside of my cooking comfort zone and try making a couple of recipes that are popular in the Middle East.
I had my eyes on a cake that would be lovely for Valentine's Day, but rose water was hard to find!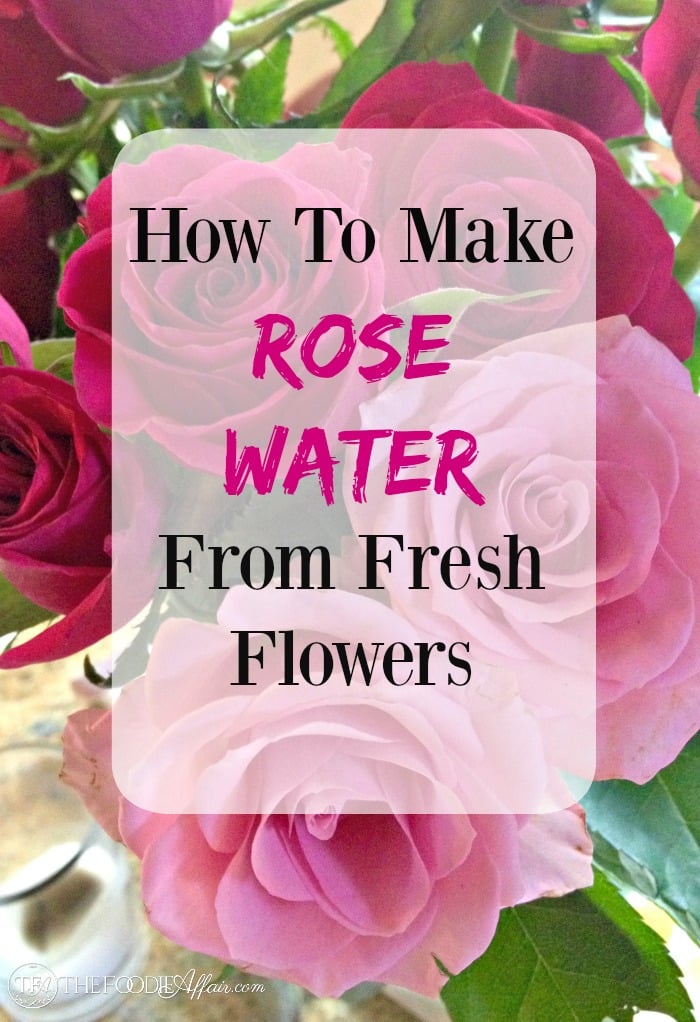 The hunt was on as I went to every Latin as well as Asian and Mediterranean specialty stores without any luck.  I had super high hopes that World Market would carry it, but I struck out there too.
How to make rose water
I learned from WikiHow that there are several ways to make rose water.  One method requires the crushing of the petals, and another you use dried flowers.  I opted for a simple 30 minute method using fresh flower petals and I'm so happy with the results!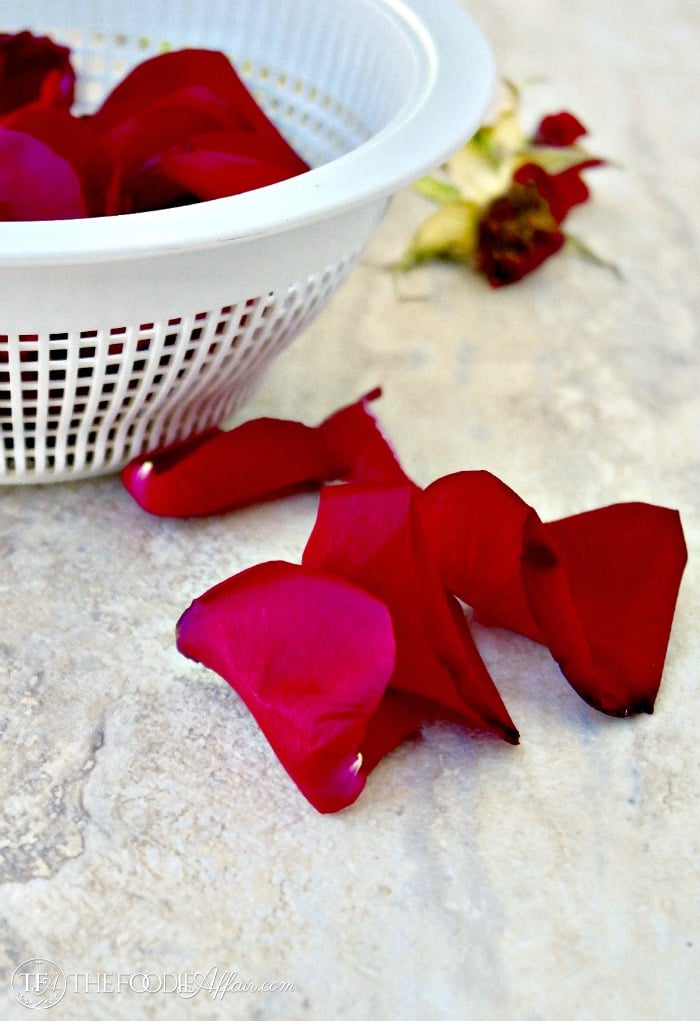 Adding rose water to recipes only requires a teaspoon or two.  Rose water acts similar to extracts.  In this case the rose water adds a hint of floral flavor.
To make rose water you need just two cups of distilled water, and clean rose petals from about two roses. I added a teaspoon of vodka, which will act as a preservative.
Simmer all the ingredients until the color of the rose petals are pale, which only takes between 20-30 minutes.  That's how to make rose water!  I'll never have to hunt for it again!
I can't wait to get in the kitchen and try some new recipes.  In the meantime, add some rose water to whipped cream, yogurt, sparkling wine or fresh cut up fruit!
But don't limit using rose water in just recipes.  How about making a face toner, body lotion or check out this list of 10 rose water benefits!  The fun has just begun!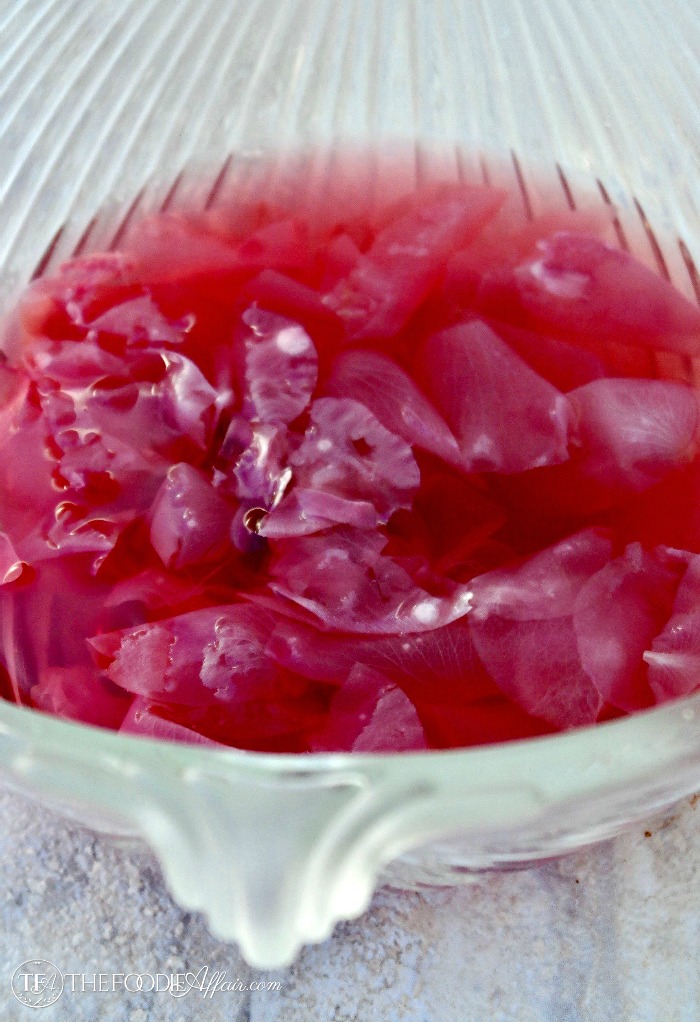 Yield: 1 3/4 cups
How To Make Rose Water Using Fresh Flowers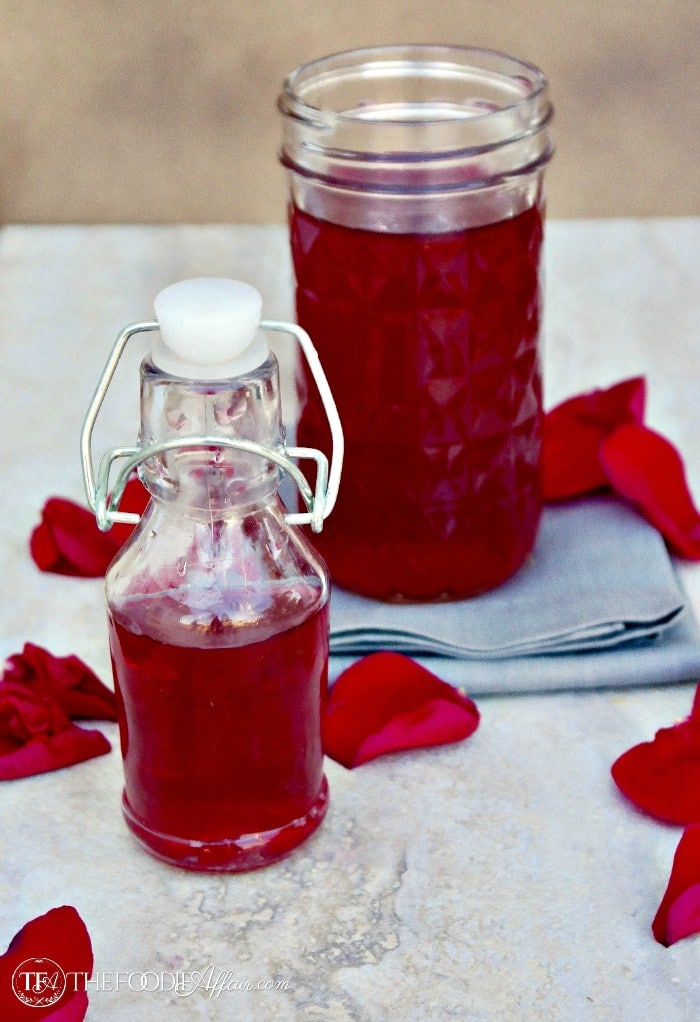 Ingredients
2 cups distilled water
1 cup (about 2 roses) petals cleaned
1 teaspoon vodka (optional)
Instructions
In a small saucepan add distilled water, vodka and rose petals. Cover and bring to a simmer. Simmer until petals are pale (25-30 minutes).
Remove from heat and drain liquid though a cheesecloth into a clean container. Discard petals.
Notes
Use fresh roses that are free of pesticides and fragrant for best results. Keep refrigerated and use within one week. If you are adding the vodka this will last longer , but I haven't test how much longer.