Easy Breakfast and Brunch Ideas
This incredible list of Easy Breakfast Ideas is sure to please your family. Whether you have invited guests for a special meal, or you are feeding your family on the weekend, reach for this list to find the perfect savory and sweet breakfast and brunch ideas. You are sure to find just what you want to prepare on this list.
This post was first published December 2014. New content was added on March 2020.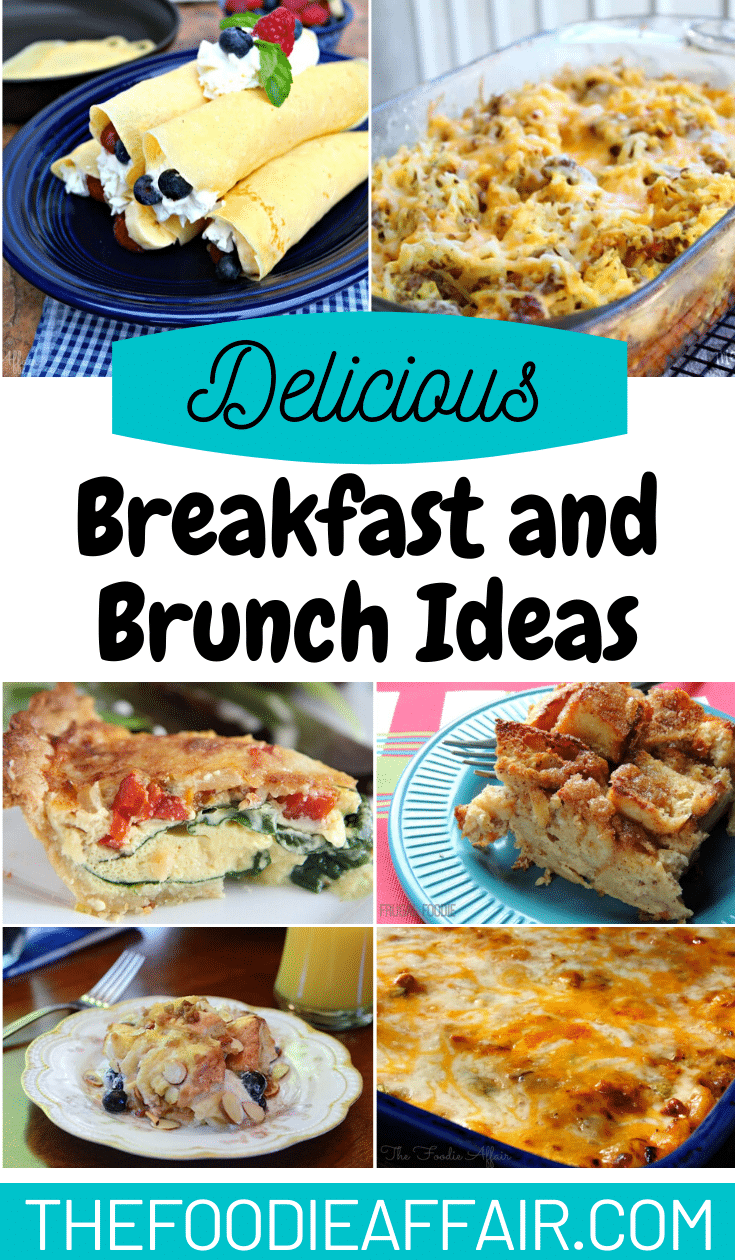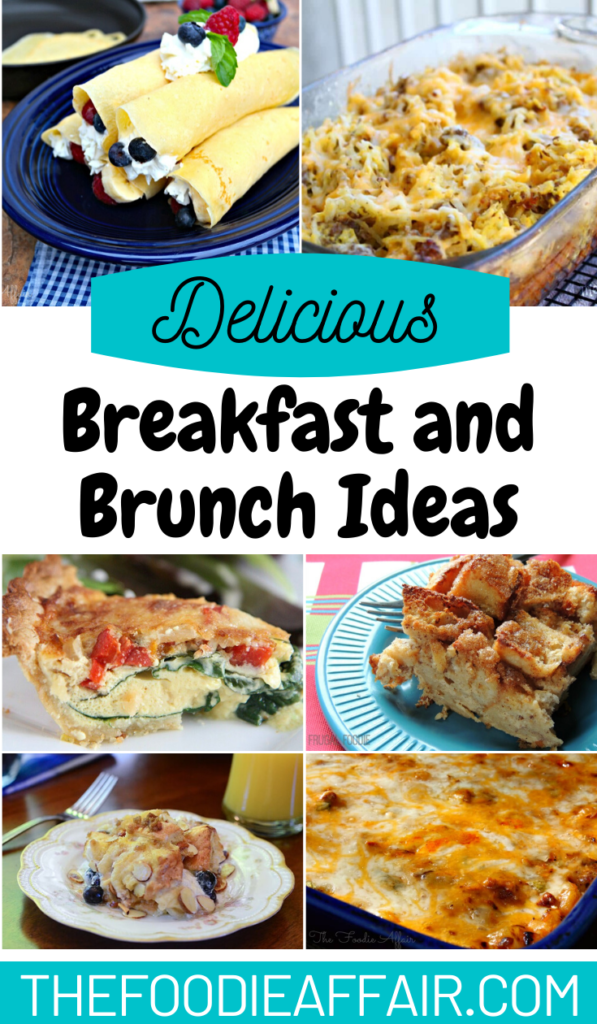 Delicious Easy Breakfast Ideas
Scrumptious savory and sweet breakfast and brunch ideas are a must for preparing a great start to the day. The hardest part of your day will be deciding which recipe to choose!
On this list not only will you find some amazing meals, you will also see some great options for make ahead freezer meals. If you are like me, any quick breakfast ideas that I can make in advance to just heat when ready to eat are awesome. This list has plenty!
I gathered a collection of casserole recipes form several of my favorite bloggers on the web that I'm sharing with you as well.
Breakfast Ideas With Eggs
Our Keto Egg Sausage Casserole is a perfect choice for an easy meal that fits into low-carb and keto diets with ease. A homemade seasoning blend makes ground pork turn into your own personal version of a healthy pork sausage.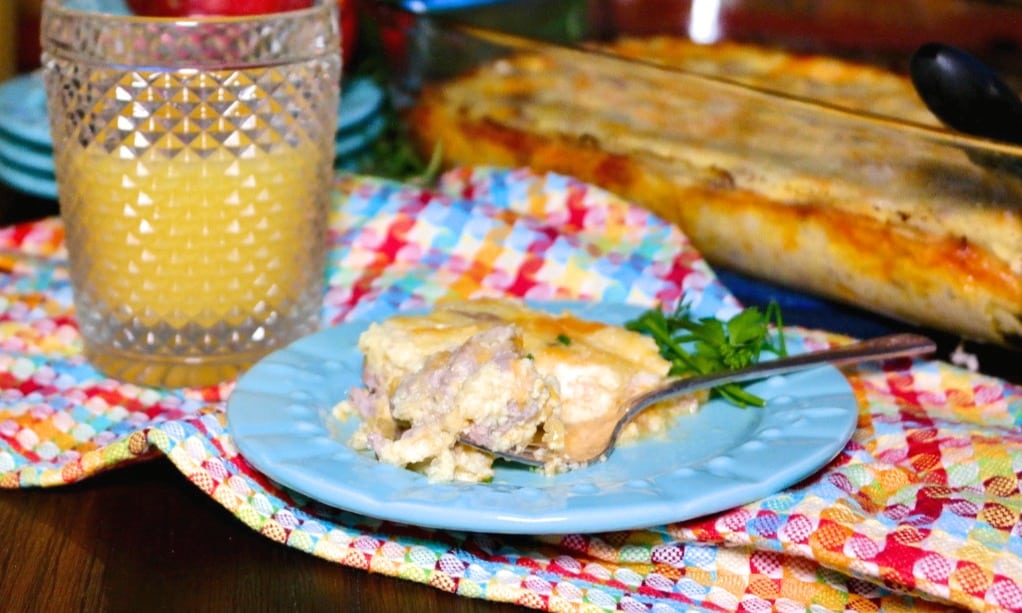 This Healthy Breakfast Casserole I created is another option that easily fits into a keto or low carb diet. You can use low-carb tortillas to turn this into a "breakfast enchilada" style dish, or simply layer this goodness into the casserole dish to serve up like a traditional casserole.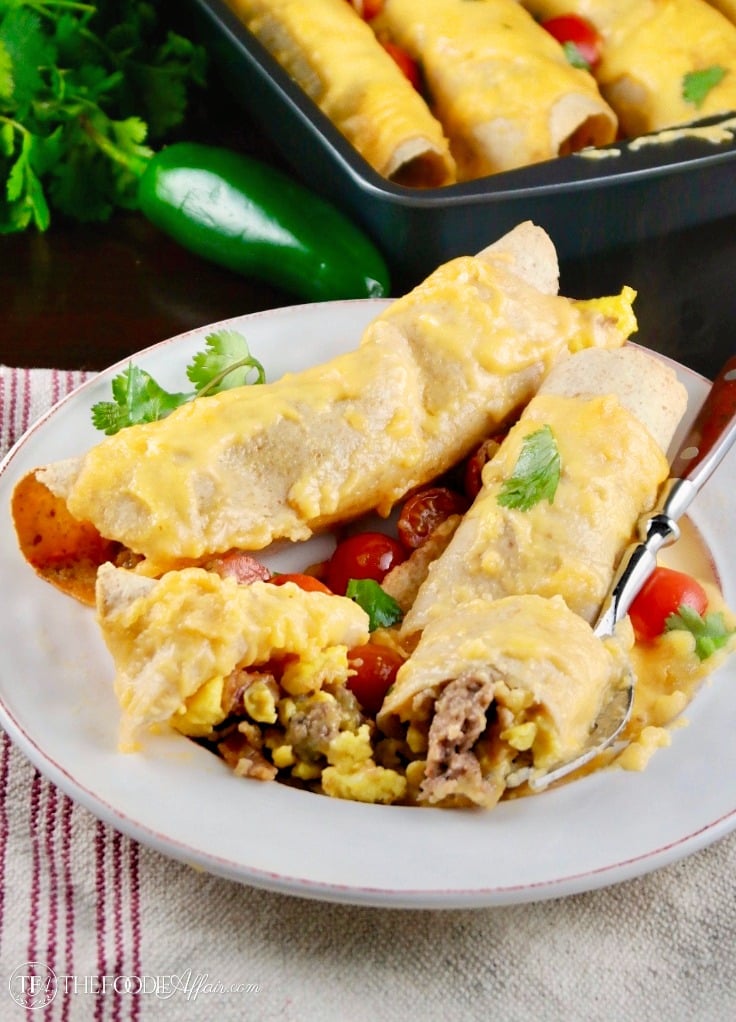 Tried and Tasty brings you an incredible Breakfast Casserole that is loaded with hashbrowns, eggs, cheese, sausage, and bacon.
It truly is the epitome of a classic breakfast. All in one dish, you can have every food group, and a flavorful meal everyone loves.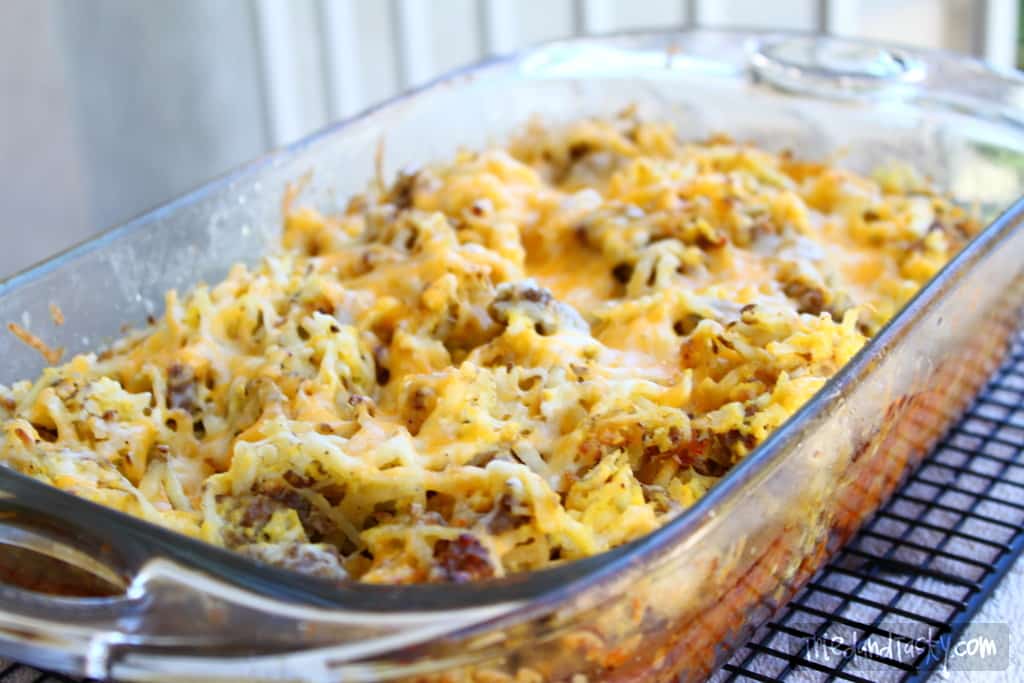 Real Housemoms brings us a cheese and turkey bacon laded Cheesy Southwest Breakfast Casserole created by Renee's Kitchen Adventures.
I love how she included cottage cheese to provide an extra bit of creaminess without added calories from extra cheese.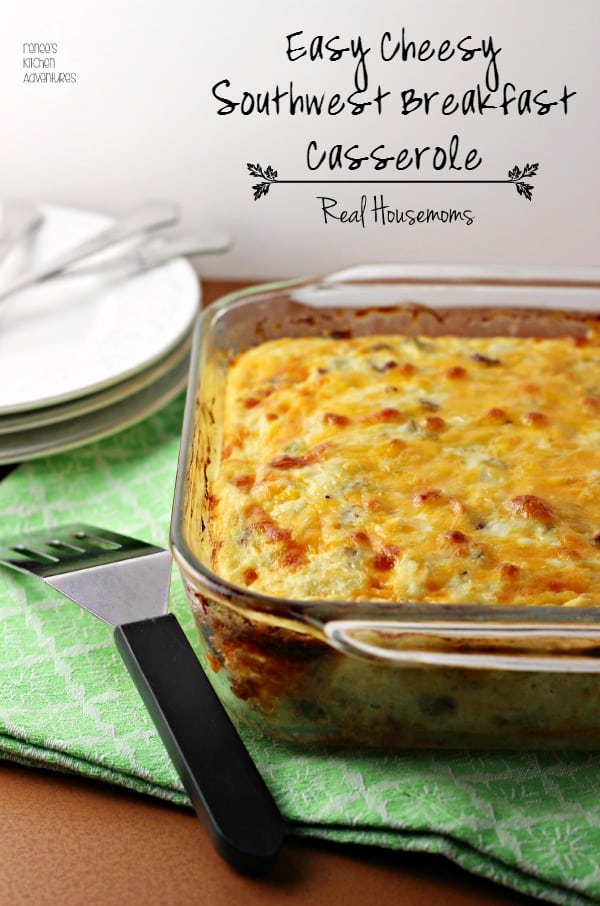 If you want something super easy to throw together at night to have ready in the morning, this is it! Spend with Pennies has shared an amazing loaded Slow Cooker Breakfast Casserole that is absolutely incredible.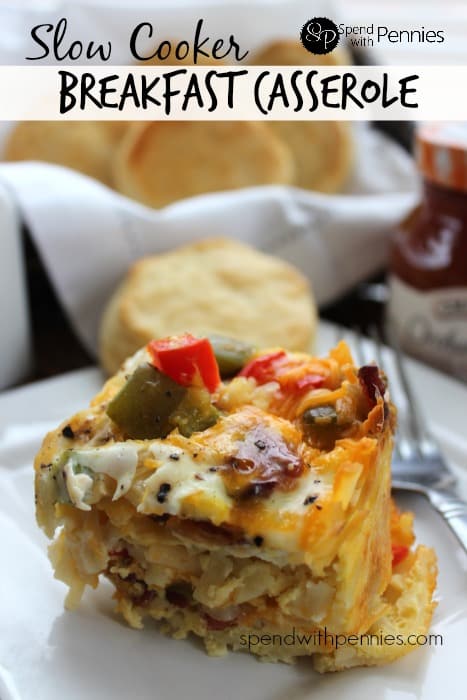 For a brunch idea, meal prep or breakfast on the go be sure to try these Instant Pot Egg Bites. This recipe can be customized to your preference to satisfy both vegetarian and meat eater's palates.
Vegetarian Brunch Ideas
Spinach, Roasted Red Peppers, and Havarti Quiche from a Dish of Daily Life is one of those recipes that is surprisingly simple but looks like you worked hard in the kitchen for hours to make.
If you prefer a vegetarian choice for breakfast, this is a go-to choice that satisfies even the biggest appetite.
Our Breakfast Casserole with Soy Chorizo is a flavor packed meal that is a favorite vegetarian choice for your next brunch. I love having something on hand that everyone at my table can enjoy.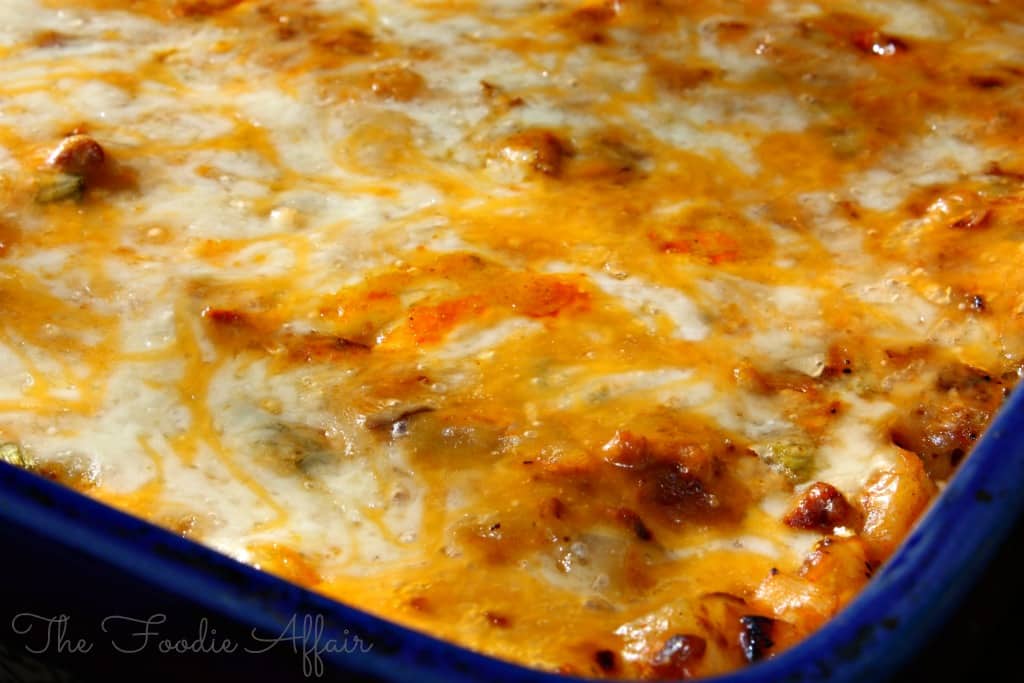 The soy chorizo in this recipe brings all the flavor without the guilt. Do you remember those cheesy eggs your mom made you as a kid?
Well, my Cheddar Egg Casserole is like the grown-up version.
This baked egg dish has not just cheddar for flavor, but cottage cheese to really add the creaminess you want.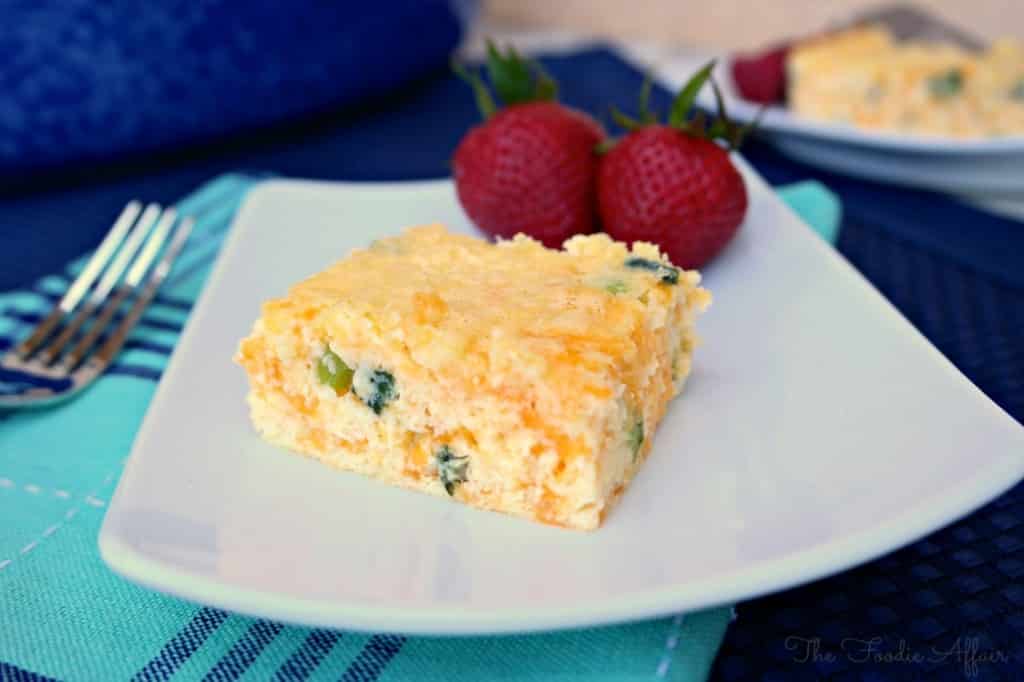 If you love spinach and eggs together, then this Spinach and Egg Bake is the casserole for you. This can easily be made in advance and reheated for the morning.
This also is a fantastic idea for a healthy meal prep idea. Packed with protein and nutrients from the spinach. This will keep you satisfied for hours.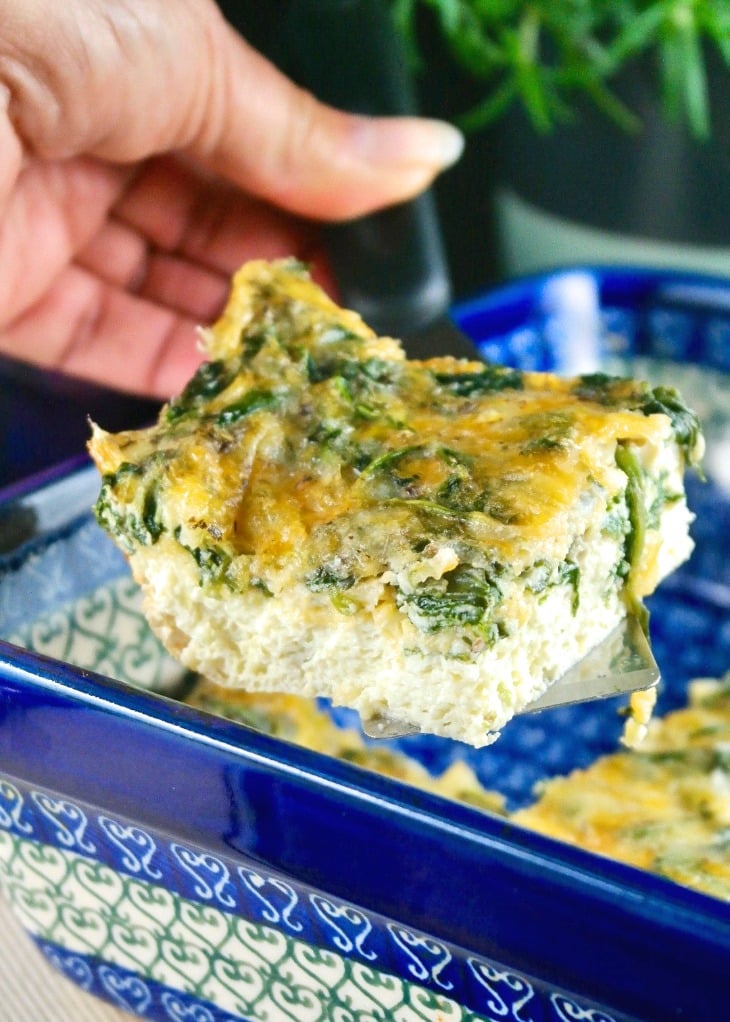 Sweet Ideas For Brunch Menu
Our Mixed Fruit Breakfast Casserole with Coconut is a show stopper. Seriously, this rich breakfast dish is similar to a fruit bread pudding but is better. Yes, truly!
The addition of coconut milk and shredded coconut to this recipe really turns it into one of my favorite quick breakfast ideas for busy weekends.
If you like a sweet breakfast, then you are sure to enjoy this incredible Blueberry Almond French Toast Bake from Valerie's Kitchen.
It's part dessert, part breakfast, and all delicious. Whether you use fresh or frozen berries, this is sure to create happy faces around the breakfast table.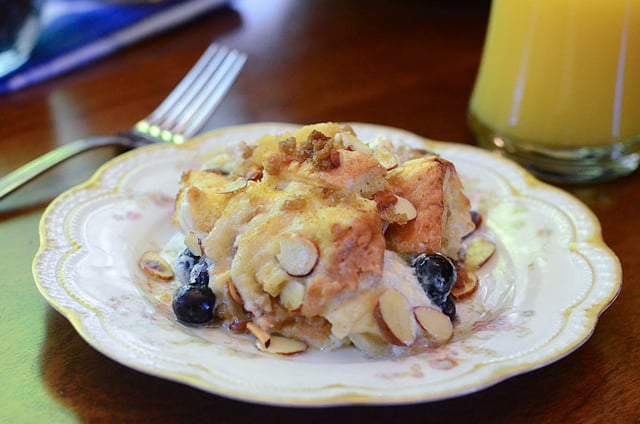 The Frugal Foodie Mom has created an amazing dish with her Cinnamon Sugar English Muffin Casserole. It's like taking your favorite snickerdoodle cookie, the texture of an English muffin, and French toast all in one dish.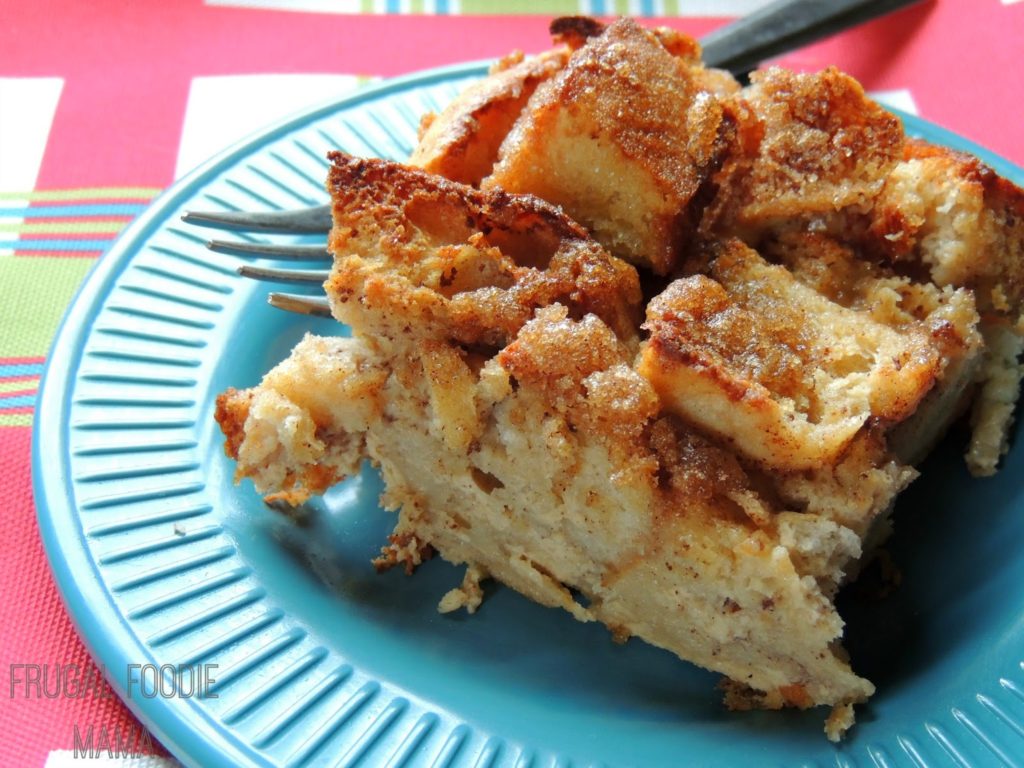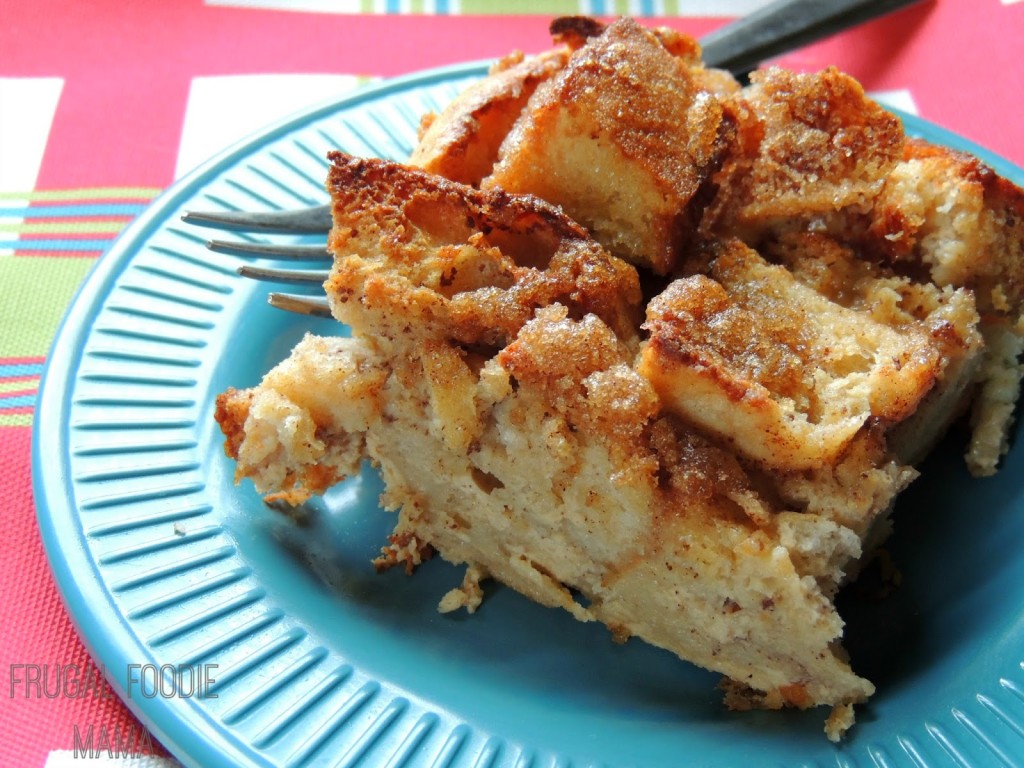 If you love a nice thick rich French toast, this Overnight French Toast from Noshing with the Nolads will hit the spot.
Even though this recipe is simple compared to others on the list, it is fantastic. I love the use of actual French bread for this recipe.
Most toast bakes use just ordinary bread and can end up soggy. This one tackles it brilliantly with the hearty thick slices of bread.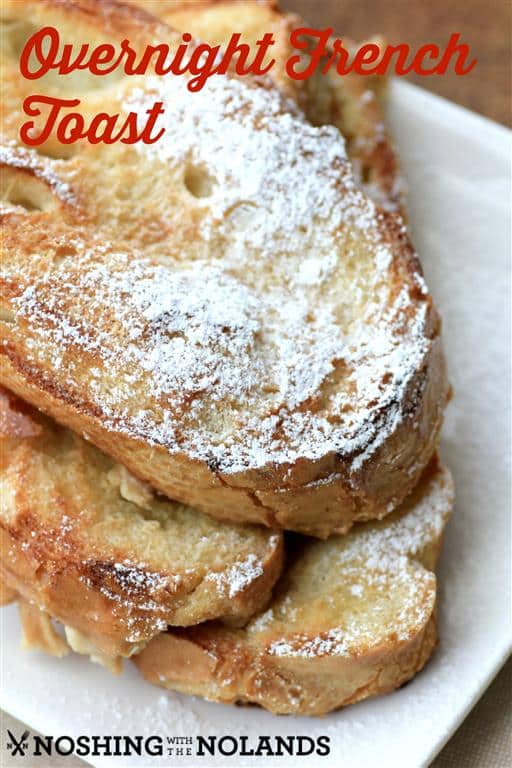 Another show stopper is this Basic Crepe Recipe. This is great for a crowd because it can be filled with sweet or savory ingredients.
A fun idea to to create a do-it-yourself crepe bar like a taco bar and each person can fill their plate with their favorite ingredients.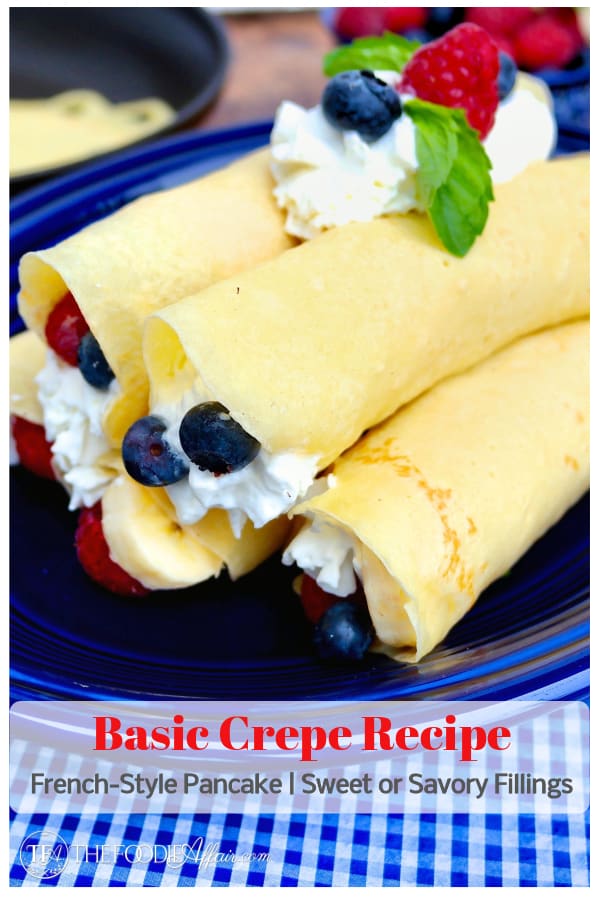 Beverage Ideas For Brunch
No brunch is complete without a beverage to go along with your delicious meal. Add one of these drinks to your menu.
Blood Orange French 75 – A classic cocktail with a mix of gin, champagne and fresh blood orange juice instead of lemon.
Italian Soda – Fresh raspberry syrup with a splash of club soda. Add some cream for a cremosa beverage.
Strawberry Mojito – Refreshing cocktail with homemade strawberry puree. This one can also be served as a mocktail.
Limoncello Spritz – Light and refreshing cocktail with limoncello liqueur, prosecco and sparkling water!
Michelada Recipe – Not a fan of sweet beverages? Then a Michelada is for you. This is a Mexican beer cocktail made with cold cervezas, juice, lime, and assorted spices.
Bloody Mary Mix – Homemade tomato based mix to add to your classic Bloody Mary cocktail. You'll never buy the store pre-made stuff again!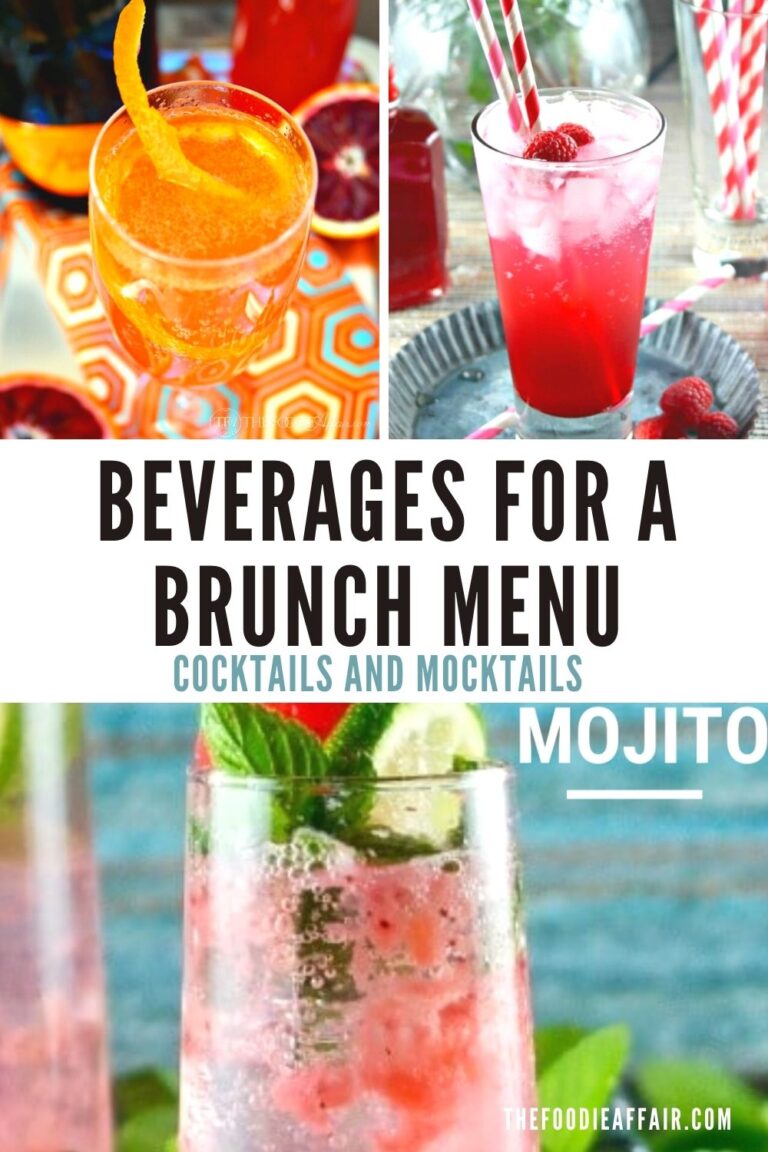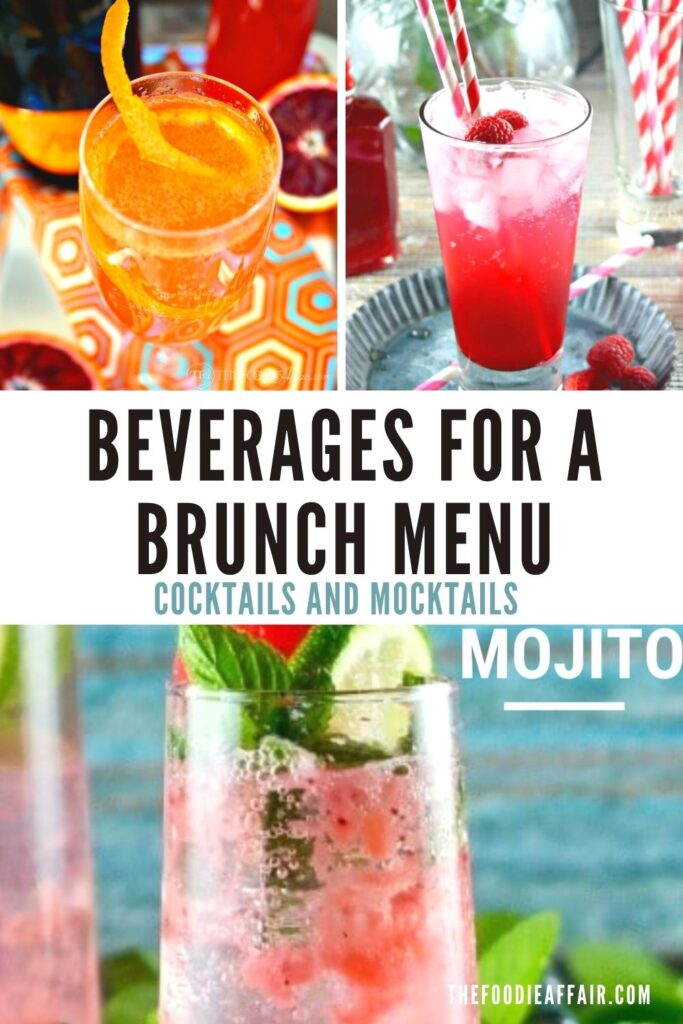 Save These Ideas For Holiday Entertaining!