This healthy breakfast casserole is an enchilada-style meal using low carb tortillas filled with scrambled eggs and sausage!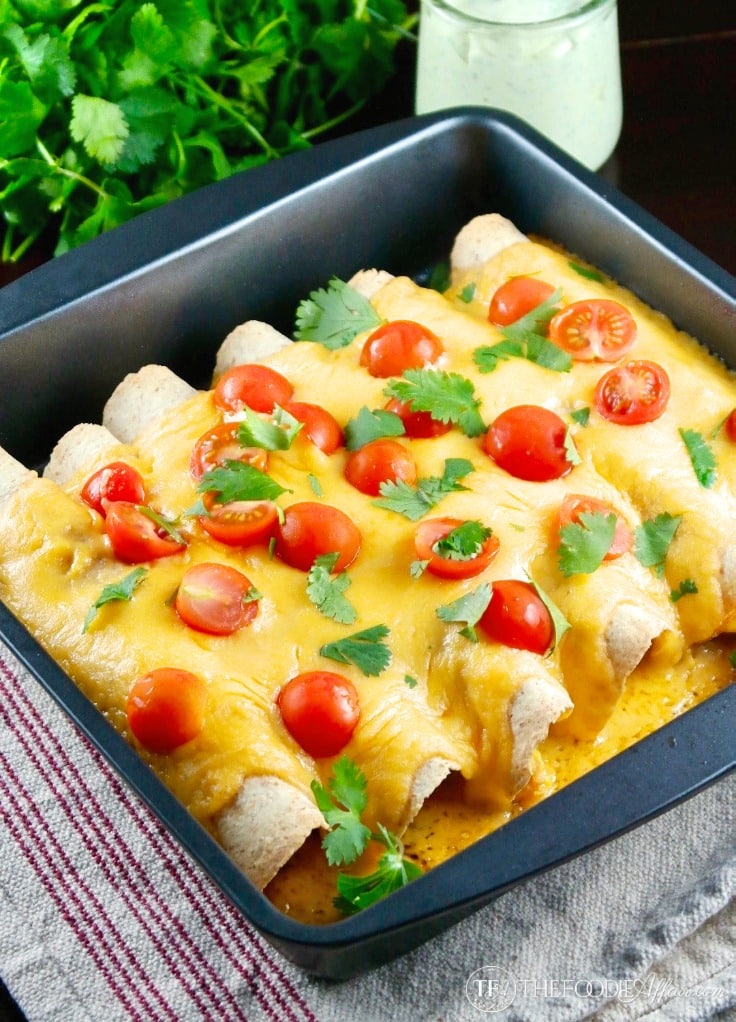 Healthy Breakfast Casserole
Everyone has a different interpretation of HEALTHY.  I get that.  Let me tell you why this is one of the best breakfast casseroles for low carb and keto diet followers.
First of all, this dish is made with low carb tortillas, so if you have made it a habit to pick around bready dishes to avoid extra carbohydrates, then you will be thrilled that the tortillas in this recipe are only 3g net carbs each!
Regular tortillas range from 13 to 30 carbohydrates each, so the fact that brands are now making convenience foods that meet our low carb preference is a GAME CHANGER!
BOOYAH!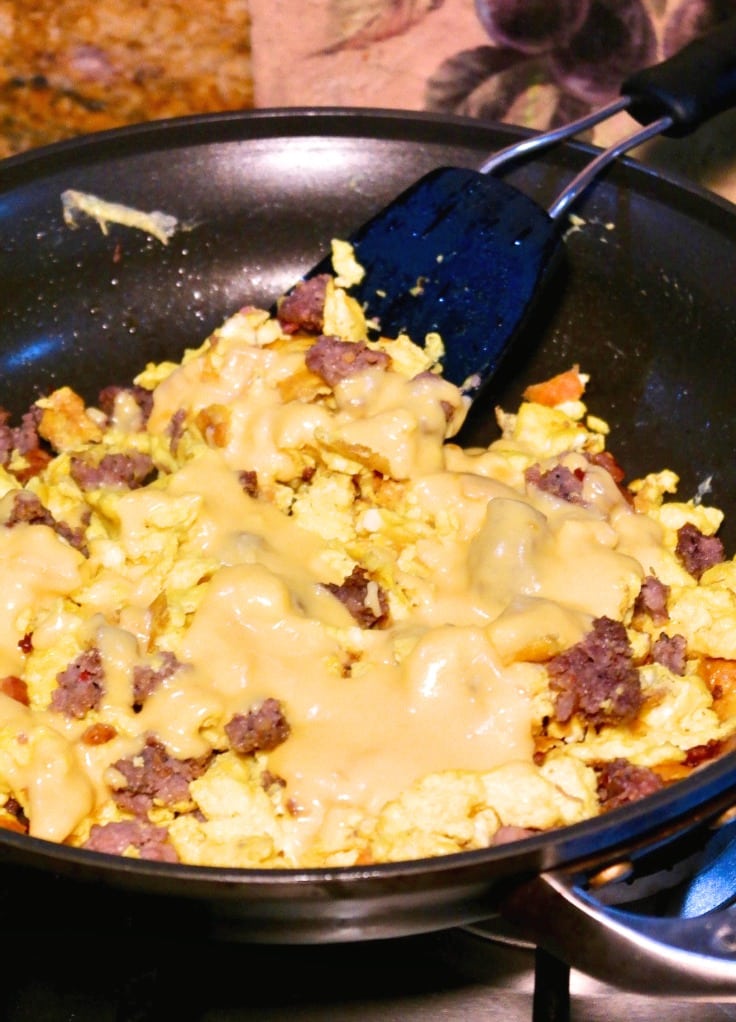 Low-carb Keto breakfast casserole dish!
Also, flavorful meals are hands down the most satisfying and this casserole is filled with tasty ingredients; sausage, egg, and cheese sauce.  Hello Keto followers! This is the perfect meal for ya!
Plenty of fat and protein that will keep you full for hours, so you won't be tempted to snack between meals.
Finally, this is a healthy breakfast that can be enjoyed by the whole family!  Even if the rest of your family are not low carb followers, they'll enjoy this casserole. Promise!
In fact, I bet they won't even notice that this meal is anything but delicious!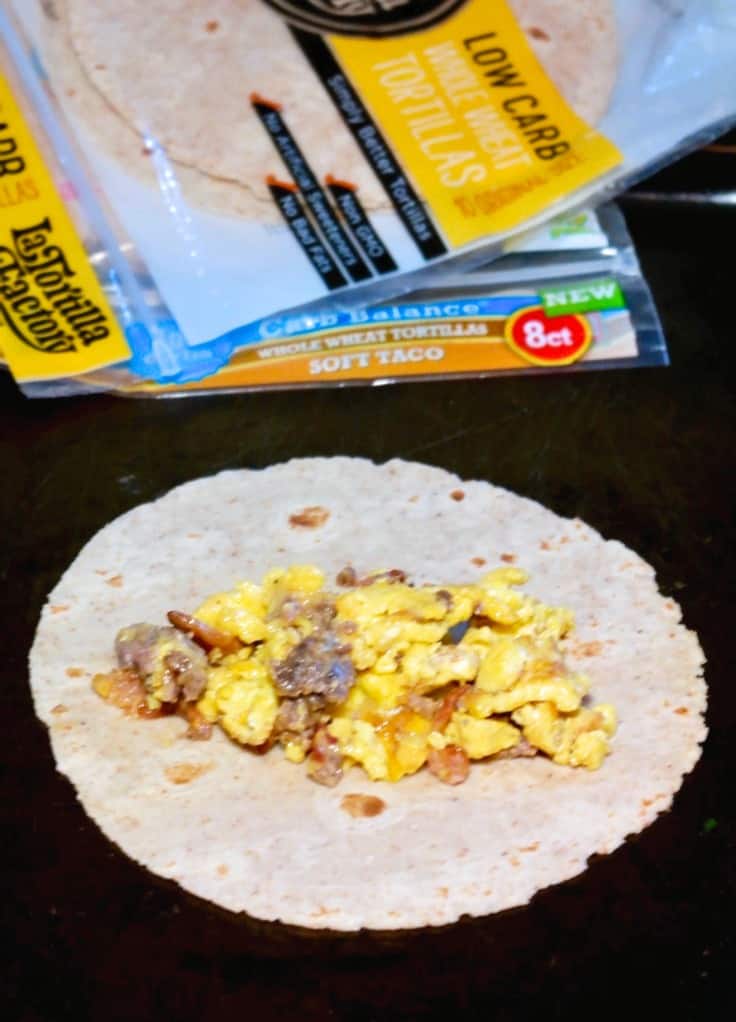 Breakfast sausage recipe tips!
This casserole can be made in advance, but I would add the cheese sauce right before putting it in the oven.
In addition, ensure the casserole dish is tightly covered to prevent the tortillas from drying out.
Try this rehydration hack if they do get a little hard by taking a pasty brush dipped in water and lightly coat each tortilla.
You also might want to give these brunch casserole recipes a try!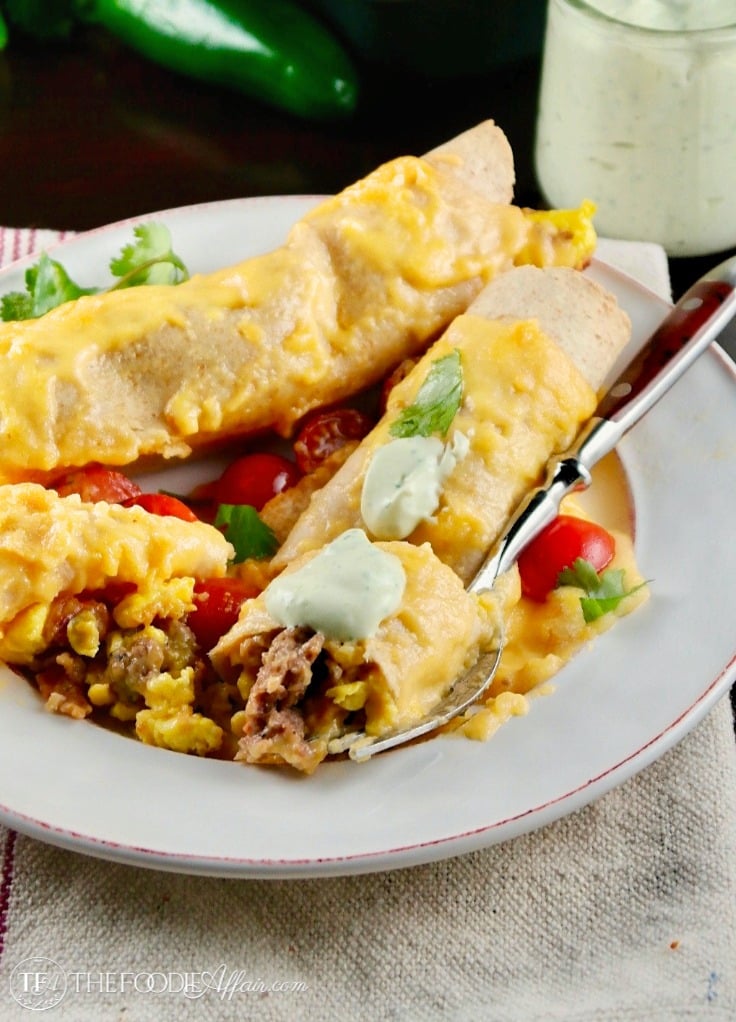 Yield: 6
Healthy Breakfast Casserole | Low Carb Keto-Style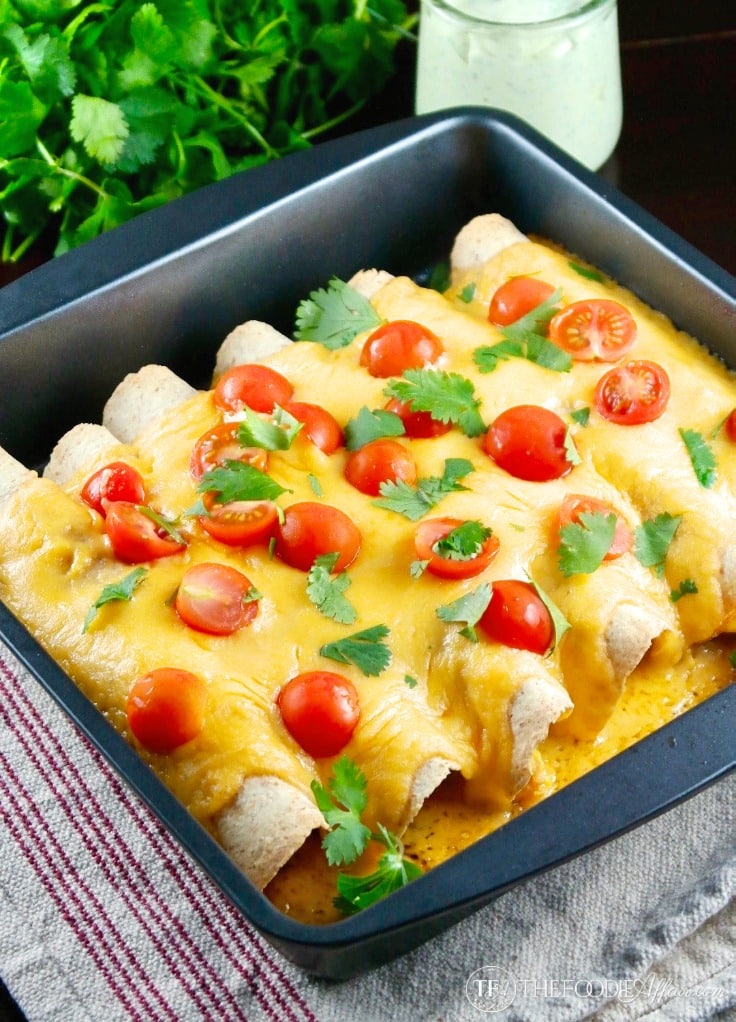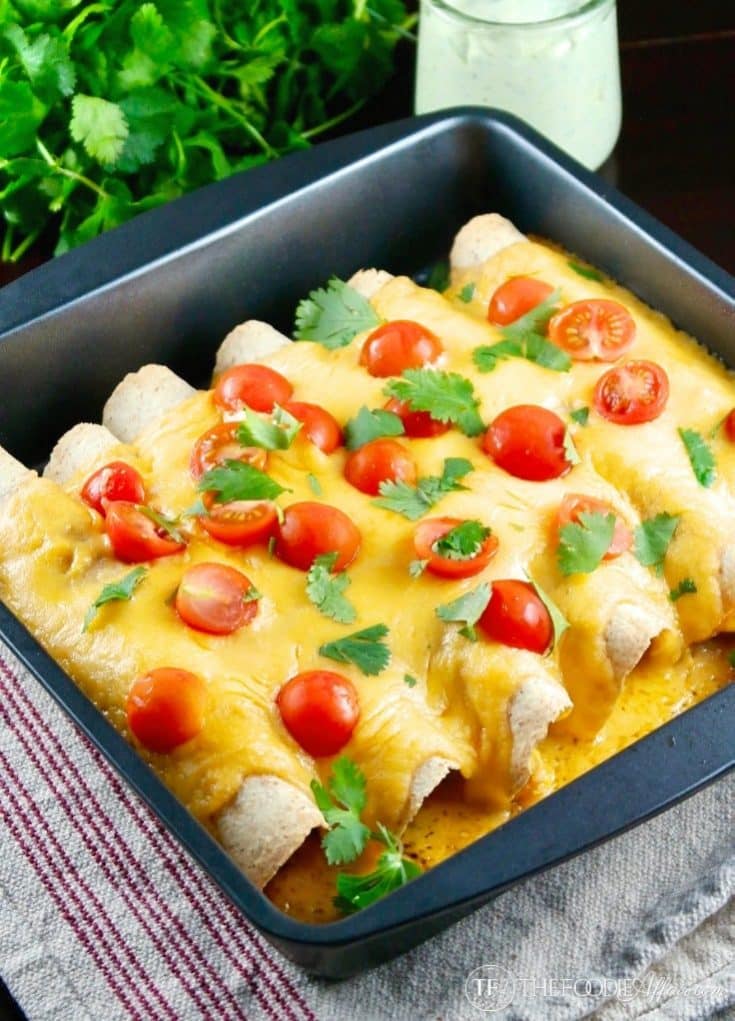 This is the best breakfast casserole recipe for low carb and keto diet followers. Hearty and filling enchilada-style dish with scrambled eggs, sausage rolled in low carb tortillas, then topped with a cheese sauce.
Ingredients
1 pound sausage
2 tablespoons butter
8 large eggs, beaten
salt and pepper to taste
CHEESE SAUCE
2 tablespoons butter
1/4 cup minced onions
1 cup milk
2 cups sharp cheddar cheese, shredded
1 tablespoon arrowroot
Instructions
In a large skillet cook sausage* over medium-high heat, breaking up sausage into small pieces. Remove from pan and set aside. 

Turn heat to medium and add butter to skillet. Add eggs seasoned with salt and pepper. Cook for about a minute or until eggs begin to set on the bottom. Gently pull the spatula across the pan several times while cooking. Remove from heat and fold in sausage and 1 cups of cheese sauce.

To prepare cheese sauce, in a small saucepan melt butter on medium heat. Add onion and saute until fragrant and soft.  Add milk and begin adding cheese one cup at a time. In a small bowl combine arrowroot with 1 tablespoon of water. Add to cheese and stir until until all cheese is melted and warm (approximately 5 minutes).

To assemble casserole, add about 1/3 - 1/2 cup of egg mixture in the center of each tortilla and roll. Place filled tortillas seam side down in a lightly greased baking dish. Pour cheese sauce over tortillas and bake for 20-25 minutes. Top with diced tomatoes. 
Notes
Use your favorite seasoned sausage. You can also use part bacon and part sausage.
Egg mix is enough for eight. The photos shows six tortillas in an 8" x 8" baking pan.
I used La Tortilla Factory Low Carb Fajita whole wheat tortillas
Nutrition Information:
Amount Per Serving:

Calories: 486 Carbohydrates: 5.6g Protein: 26g

Please note that the nutritional information provided are guidelines and may vary based on the brand of products used. For your specific nutritional goals use My Fitness Pal or Verywell Fit recipe calculators. All content within this site is not intended as medical diagnosis or treatment and should not be considered a substitute for professional medical expertise.