Last Dance and Late Night Snacks!
The school year is just about finished, and I have two graduates in my family this year. My daughter will be crossing the stage tomorrow with a Bachelors of Arts in English, and my son is finishing his last few weeks of high school! It seems just like yesterday during this time of year I would be scheduling my munchkins their summer swim lessons, and a full itinerary of activities during the school break.
Swim lessons turned to self-taught surf lessons for my kids, and they are busy as ever, especially my son right now. He has been swamped with a lot of senior only activities; breakfast and dinner at local restaurants, self-sponsored senior beach days, prom at a fancy dancy county club, and the upcoming Magic Mountain trip, as well as the overnighter grad night! Phew, what a schedule and expense!
My son has been conscientious about the amount of money I've been shelling out, and quite aware that my money tree has been shook relentlessly every few weeks or so. Lately, he has replaced, "what's for dinner? for I need a check!" His recent request was prom related. Event tickets, tux rental, new shoes & tie, dinner, and his portion of the limo rental. It's all fun rites of passage through high school, and I'm glad he likes to participate! He gently reminded me with his big brown puppy dog eyes (aka the wrap around his mama's finger heart tug), "This is my last high school dance EVER, mom!" ME: Sniff-sniff, "I know, we've gone through this with your sister, and we've planned for your last high school year (seriously, you need to have a separate "Senior" fund account, so start saving NOW, young parents!). I want you to have FUN, but hey (jump in…here's an open window of opportunity) why don't you let me host the dinner for prom like I did for your sister?"
Not even a pause…
"Thanks mom, but we want to go out for dinner!" Actually, they really want to ride around in the rented limo as long as possible, and I can't blame them! I would love limo service too! My wedding limo ride was 25 years ago, and my high school prom was even longer!
My two kids couldn't be more different. Ashley would bring all her friends over on the weekends for Breakfast Club brunch fest, and during the Christmas season, Secret Santa gift exchange. Always a full house of kids invading my kitchen. Their breakfast get togethers would consist of mixing batches of pancake batter, and cracking and cooking enough eggs to to warrant our own chicken hatchery! I LOVED every moment of the chaos, and their creations were quite impressive. PLUS, for their prom it was ok that I hosted 12 kids for dinner.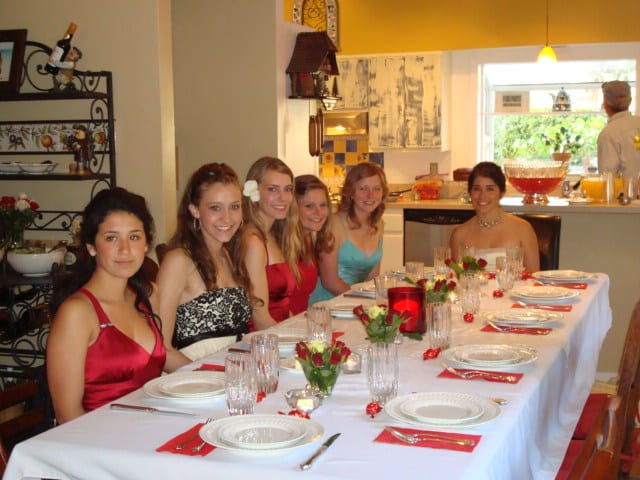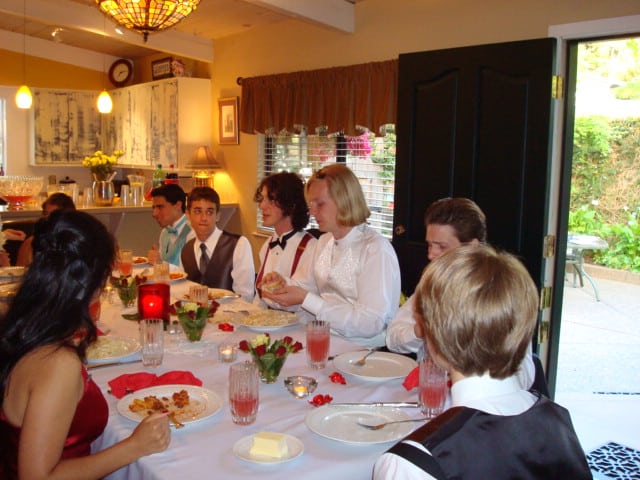 So for the last four years, I've been secretly hoping, and hinting as well as menu planning, "My last EVER hosted prom dinner."
As you've read, FAIL.
Sam definitely let's me feed his friends. Over the years his friends also roamed in and out of our house, and I love filling appreciative bottomless bellies, but that's different than a three course sit down meal with linen, flowers, and candles. I would've skipped the candles…really!
Well, I don't give up easily, so I had a back up plan. While the kids were at the dance, I arranged to meet the limo driver, and deliver late night snacks of mini sandwiches, brownies, chips, and more water! My son didn't suspect a thing, as our house filled with the delicious smell of fresh baked brownies. I didn't want him to worry about the details, so I just did it. I also knew that for dinner the gals probably ordered salads, and the guys had appetizers, and they would want a snack!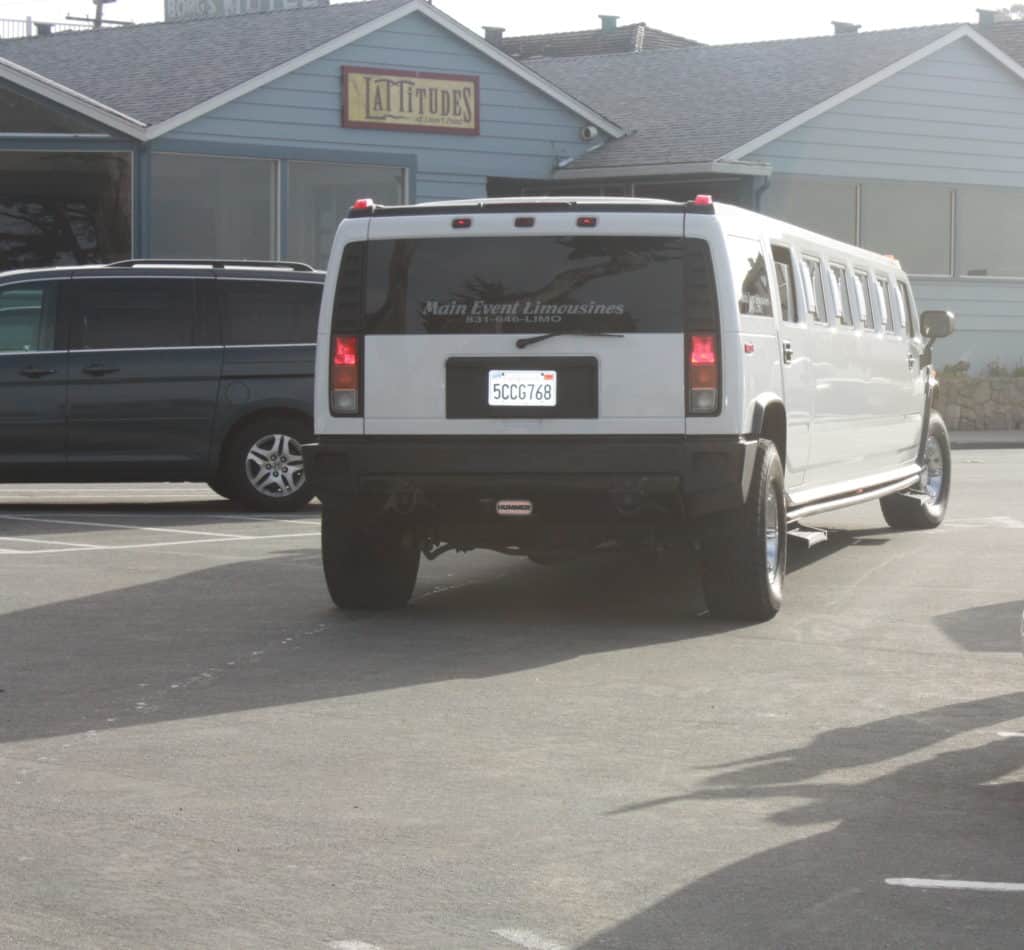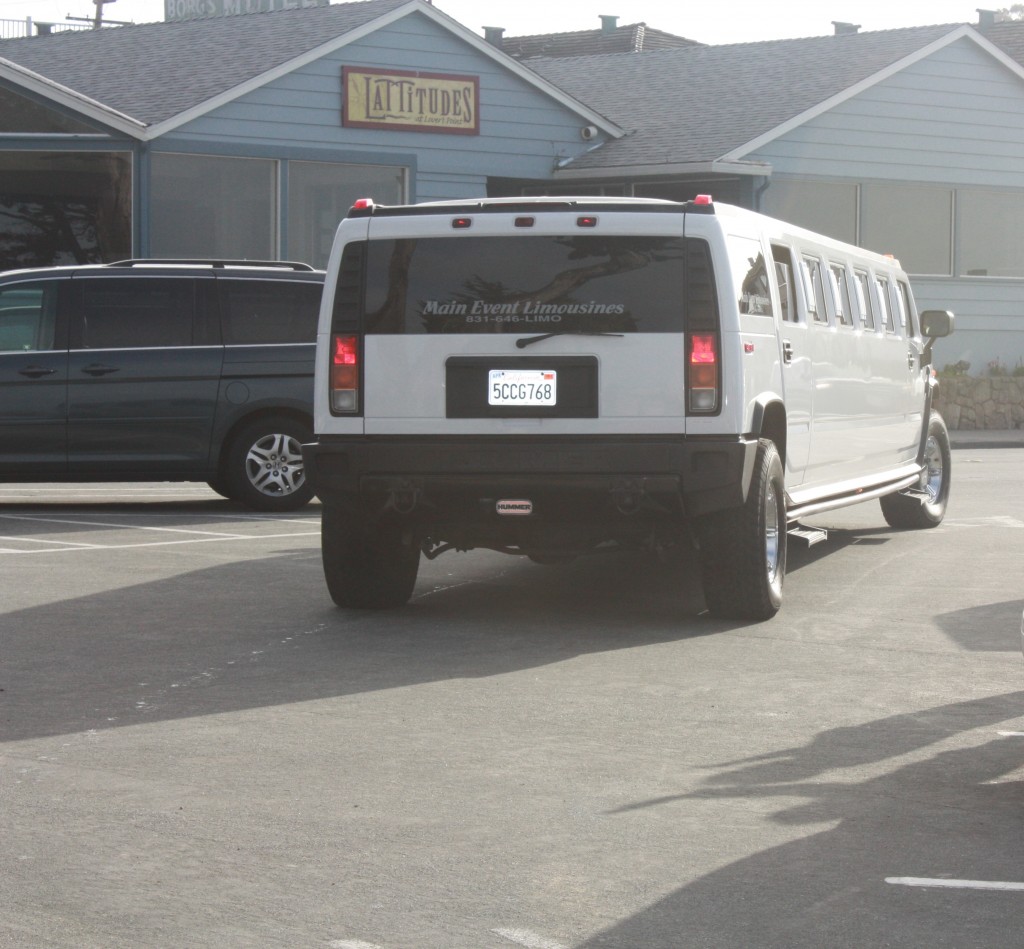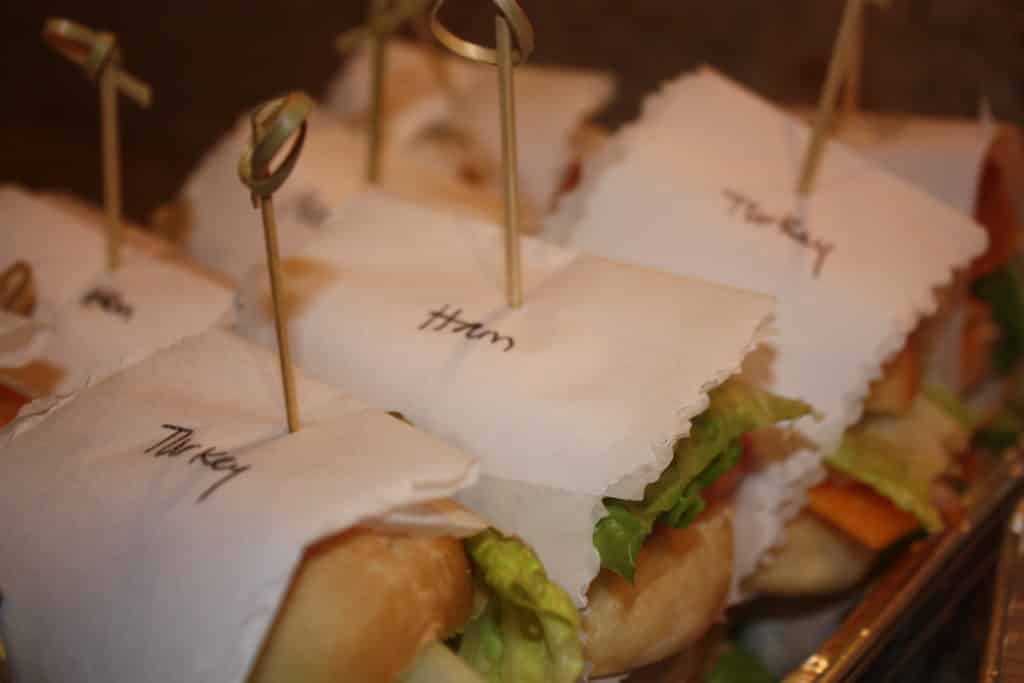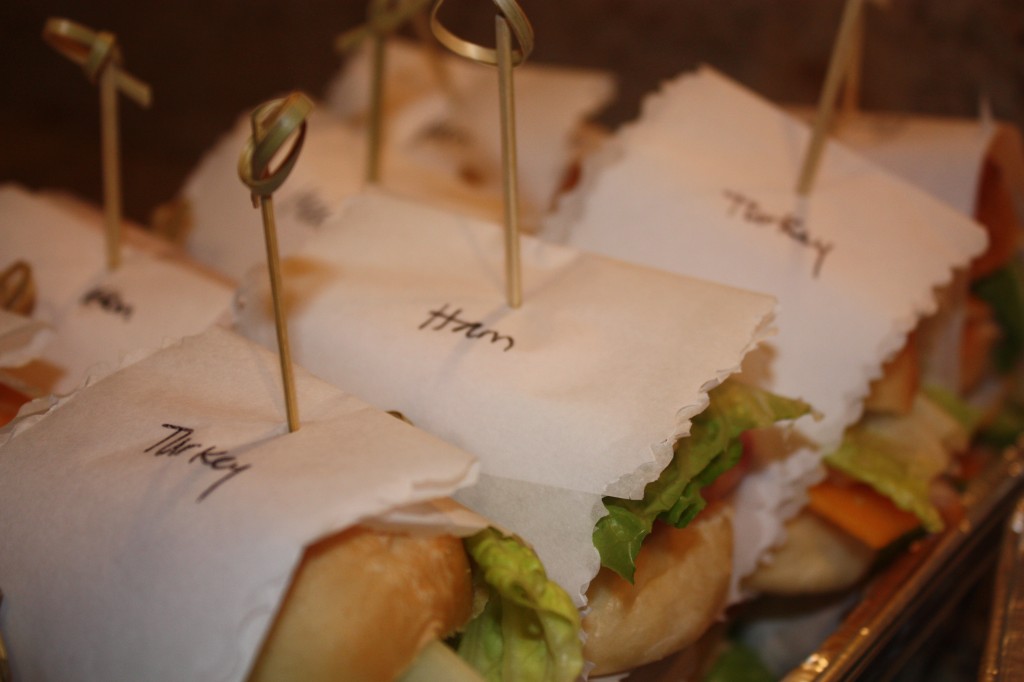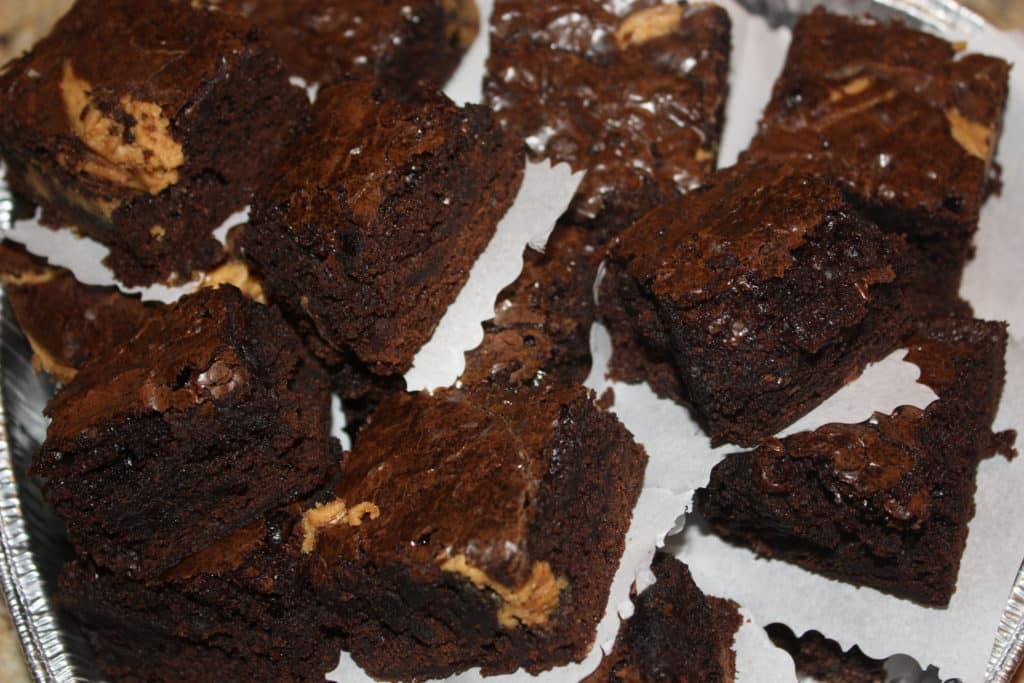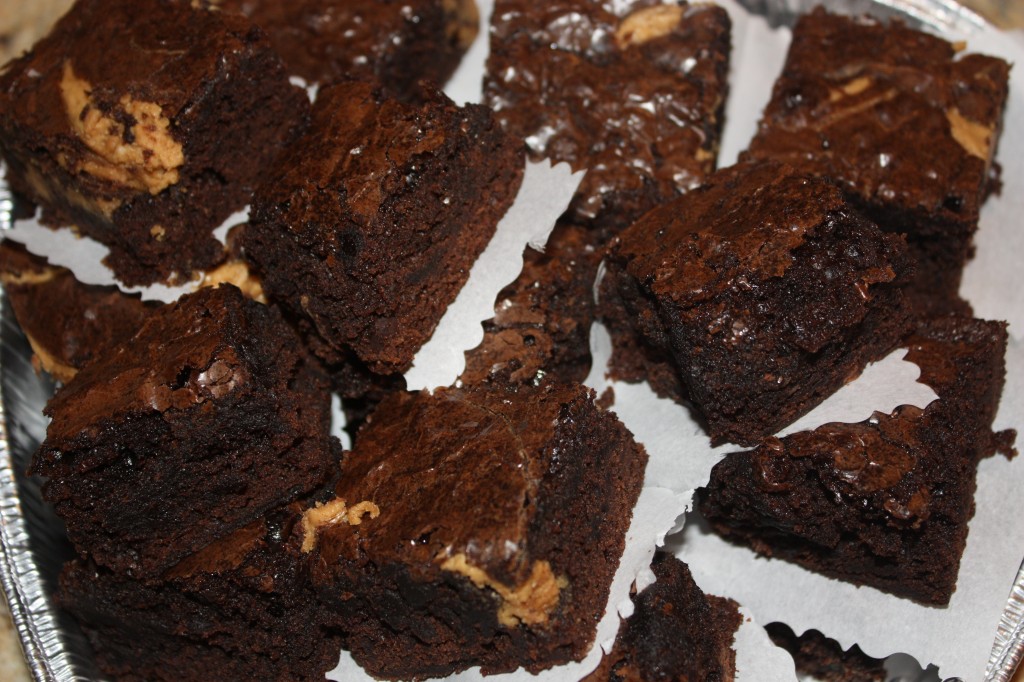 I didn't get to see their "oh, yay, food!" faces when they saw the snacks, but I did get some late night text messages;
Thank you soooo much for the brownies!
Thank you for the food!!
SUCCESS.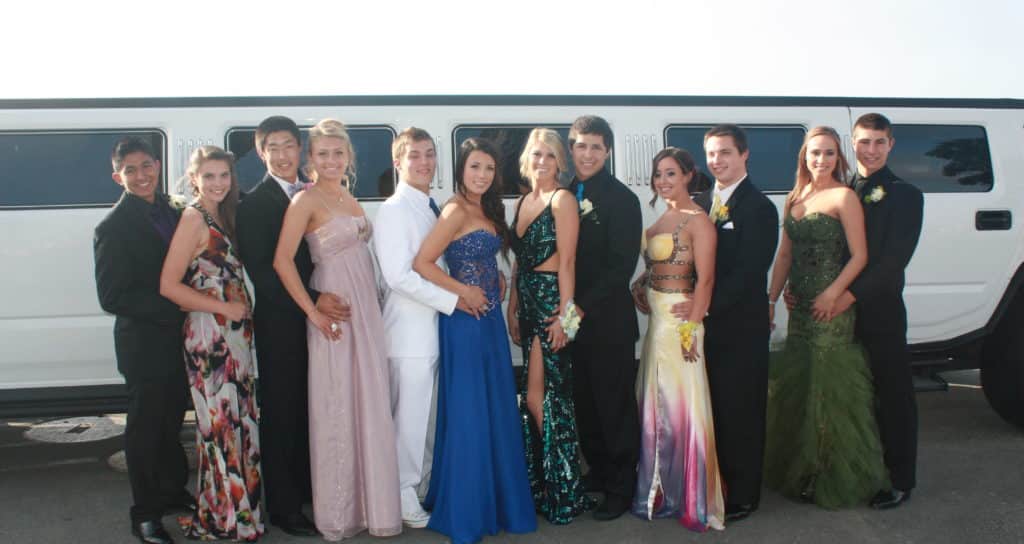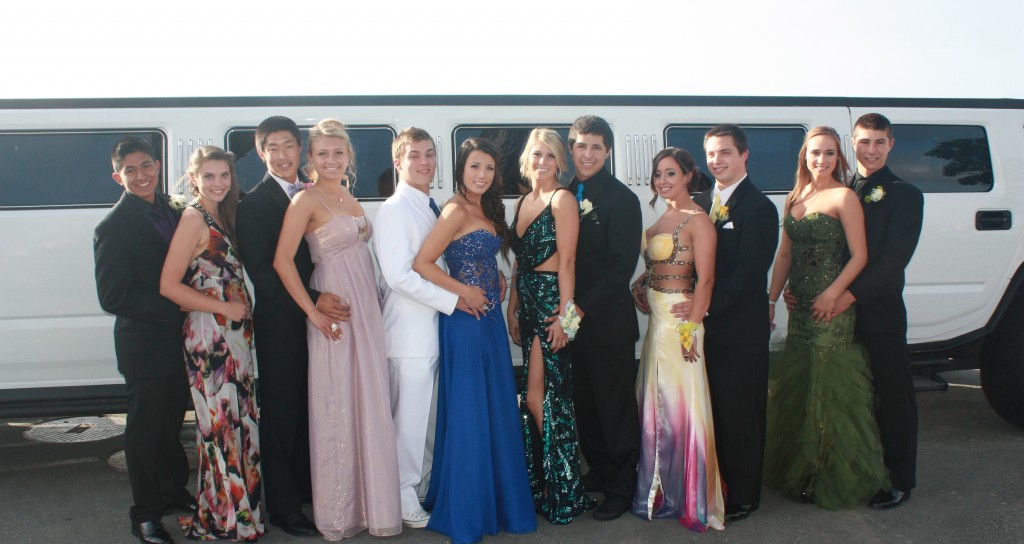 So there we go. Our last EVER prom dance and hosted prom dinner late night snacks!
Remember your school dances?