Cauliflower casserole coated with a light creamy cheese sauce over florets, then topped with some panko, bread crumb or pork rinds for a low carb version.
Everyone at the table will eat their veggies when you serve this cheesy cauliflower bake!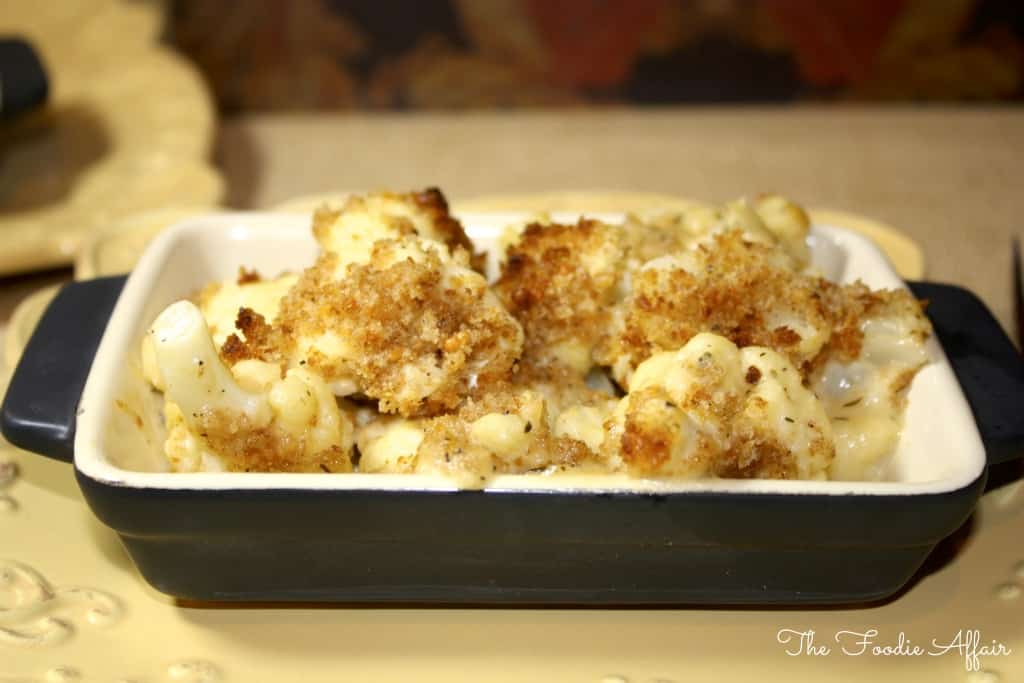 Cauliflower Cheese Casserole
Do you have a favorite side dish that everyone in your family likes?
For vegetables, green salads are always a hit with my family, especially when my daughter makes the salad!
Broccoli is also heartily eaten by everyone in my house.
After experimenting and getting more creative with cauliflower, this simple cauliflower casserole just may be a new favorite!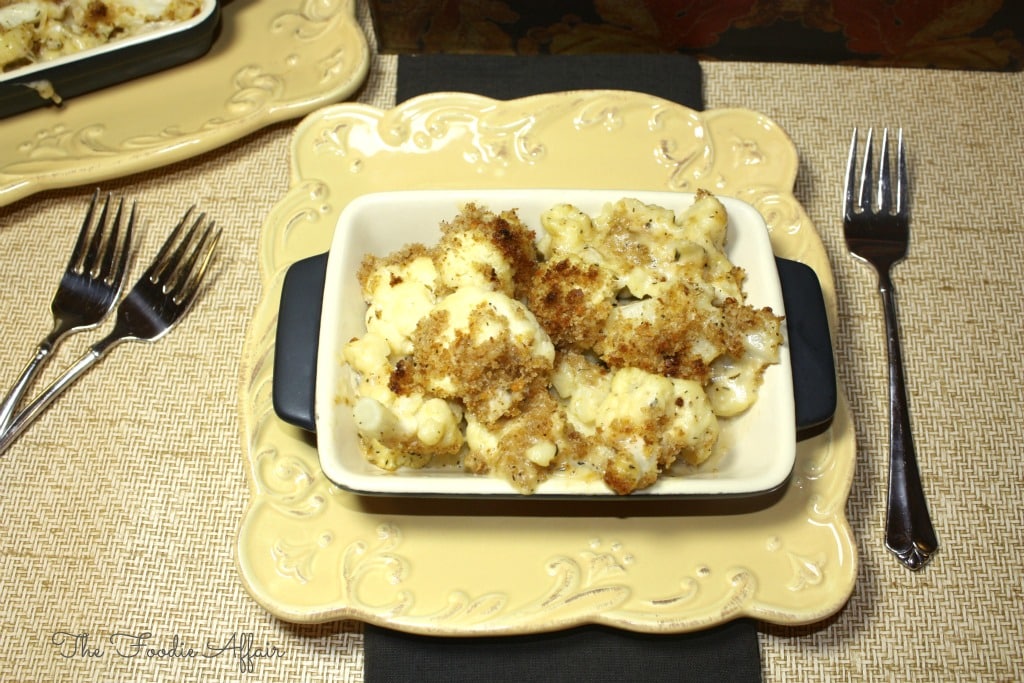 How To Make Cauliflower Casserole
To make this scrumptious casserole, prepare the topping and set aside.
Steam the florets in broth with the spices for just six minutes. (The florets will hold up nicely and have a little crunch to them).
Remove from heat and stir in the cheese until melted and creamy.
Place the mix in one large or individual size casserole dishes. Top with breadcrumbs, panko or pork rinds.
Place in the oven for an additional 10-15 minutes.
Believe it or not, you may not have any leftovers when you serve this casserole!
Are you starting to think of your Thanksgiving feast? What side dishes do you make?
It's not Thanksgiving without our usual sweet potato casserole for my family.
I haven't decided which other side dishes I'll be bringing to my parent's house, so I've been experimenting with maple glazed brussels sprouts and this roasted sweet potatoes with sage recipe.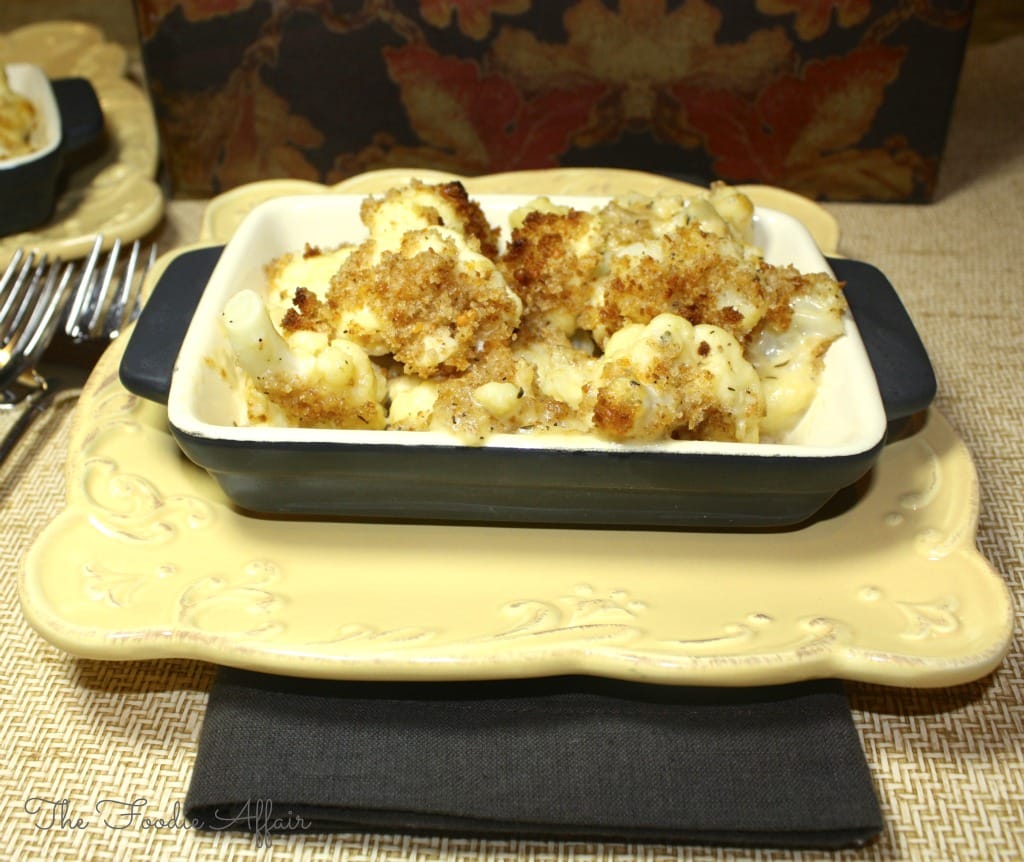 Additional Cauliflower Recipes You May Like
Looking for more cauliflower recipes? Check out this cauliflower steak recipe and this collection. You'll eat cauliflower all the time!