A Race, Pretty Flowers, and Mini Apple Pies
Hello, hello!! How was your Thanksgiving holiday? Busy, festive, and full of yummy dishes, I'm sure!
My poor neglected blog has been unattended for over a month. Boo-Hiss. And it's my one year blogiversary to boot! Truth be told, I have lots of recipes to share with photos to accompany them, but I'm not finding the time to coordinate everything in a post.
Once I set a goal, I usually go strait to it with few detours. Well, I've learned that in the computer world (not my forte) the updates and changes, even with a little 'ole blog never ends, and there are lots of roads that lead to different paths. There is always something new to learn, like ways to position a blog post so certain words send your post to the top of a search engine (I clearly don't know the correct terminology, but you get it, right?). It's like a puzzle, each piece opens possibilities for other pieces to fit perfectly. With that in mind, I'm trying to be easy on myself and just let this slower pace of blogging be ok as I decide which piece I want to tackle next. I would like to play with ways of bringing The Foodie Affair into some social media sites or fun food drooling viewing sites, but for now, I'm taking itty-bitty steps 🙂
I did accomplish something pretty cool while I was offline. I ran the Nike Women's Marathon. I trained for months with an amazing group of runners and walkers, and we raised over $100,000 for the Leukemia & Lymphoma Society. I look back and think, "Wow, how cool is that?!" I was surrounded by a group of athletes that dedicated months of their time to fundraising events, and weekly workouts to accomplish an endurance run or walk of 26.2 miles. This team fed my soul as we encouraged each other to keep going when we thought the next step would break us. I love being around such giving, dedicated people.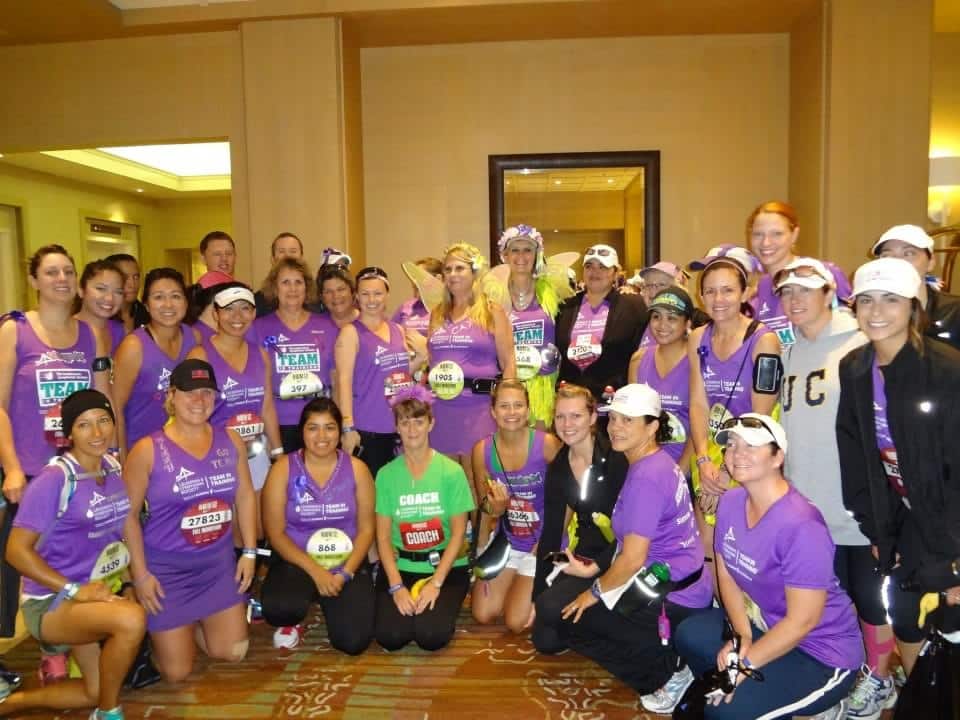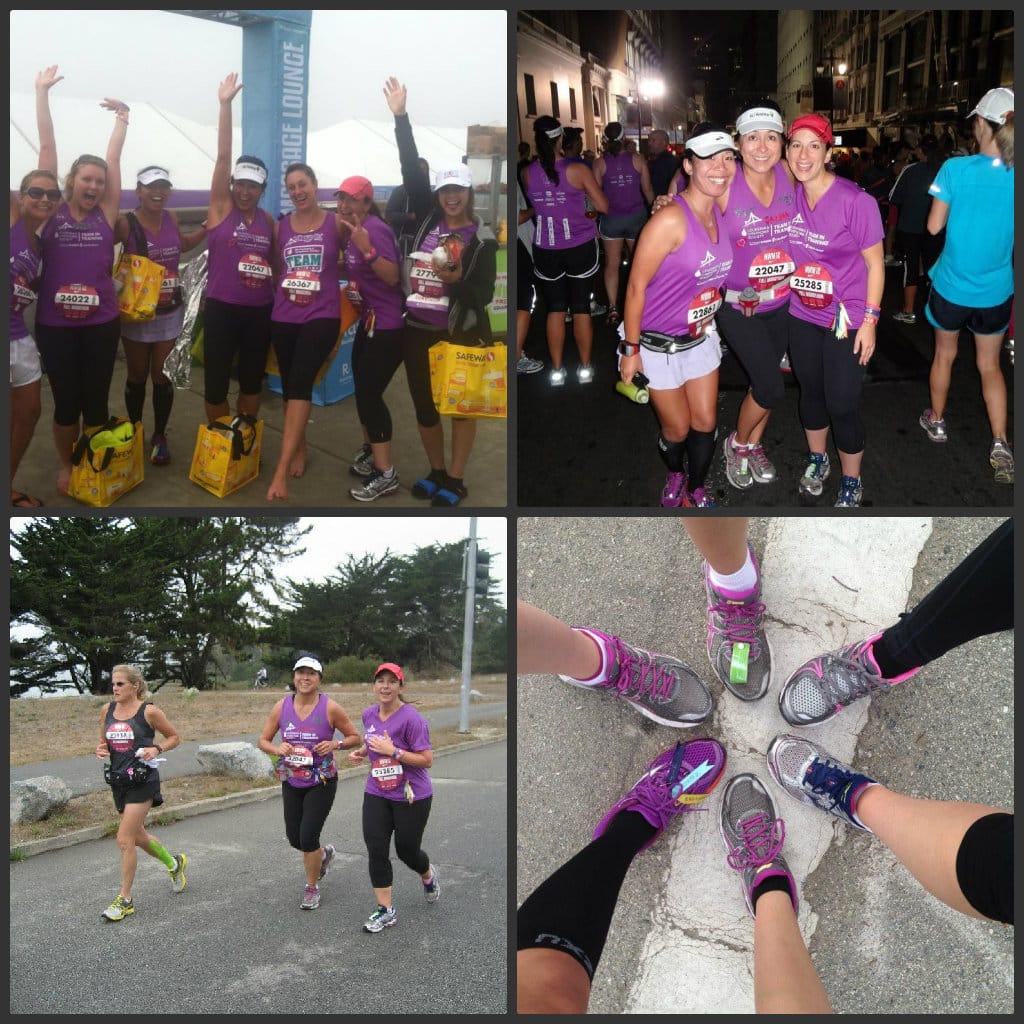 I also just had four days with both of my kids home for the Thanksgiving holiday.
Cook, eat, share, laugh, repeat.
I am so thankful for the love that surrounds our home and the people that enter it.
Oh, and we introduced my parents to the "Gangnam Style" video.
More laughs!
Back to Thanksgiving. Last year, I made pumpkin floral arrangements to bring to my mom's Thanksgiving table. This year Thanksgiving dinner was at my house, and I was running out of time to come up with something creative, and then a light bulb went off when I saw the cutest flower arrangement at Whole Foods. I thought it would be perfect for a casual affair. It was a simple bunch of mixed flowers in a mason jar used as a vase. Casual and chic. They were being sold for $12.99. Not bad, but I would want more than one, and I had empty mason jars at home, so I made my own arrangements!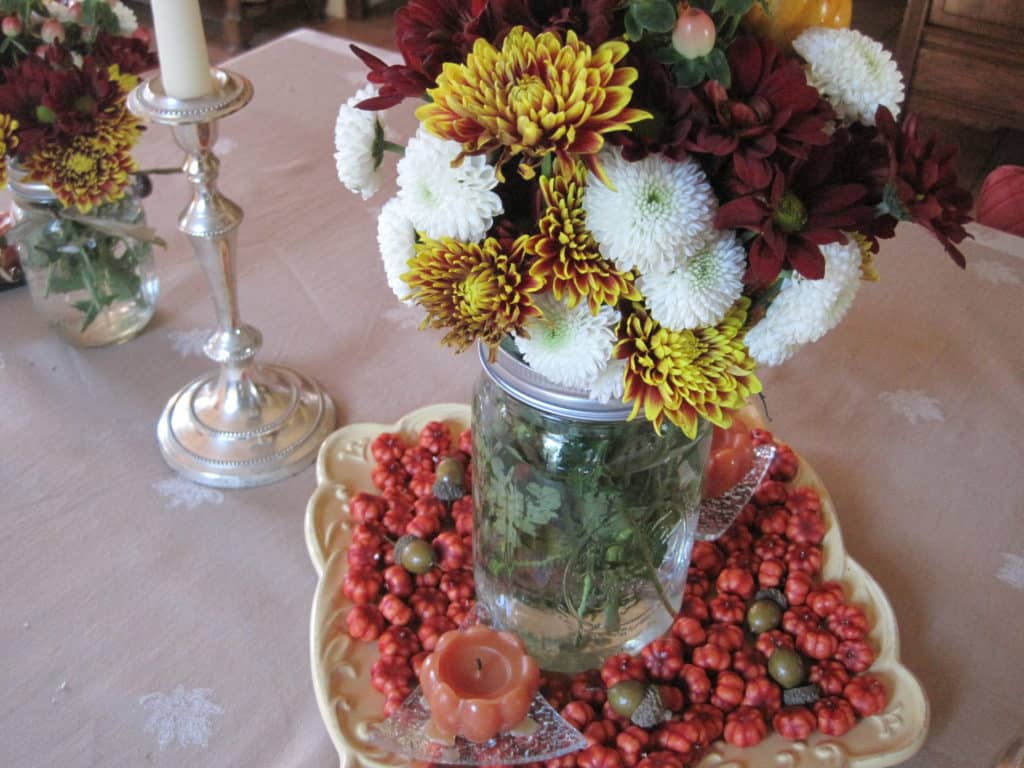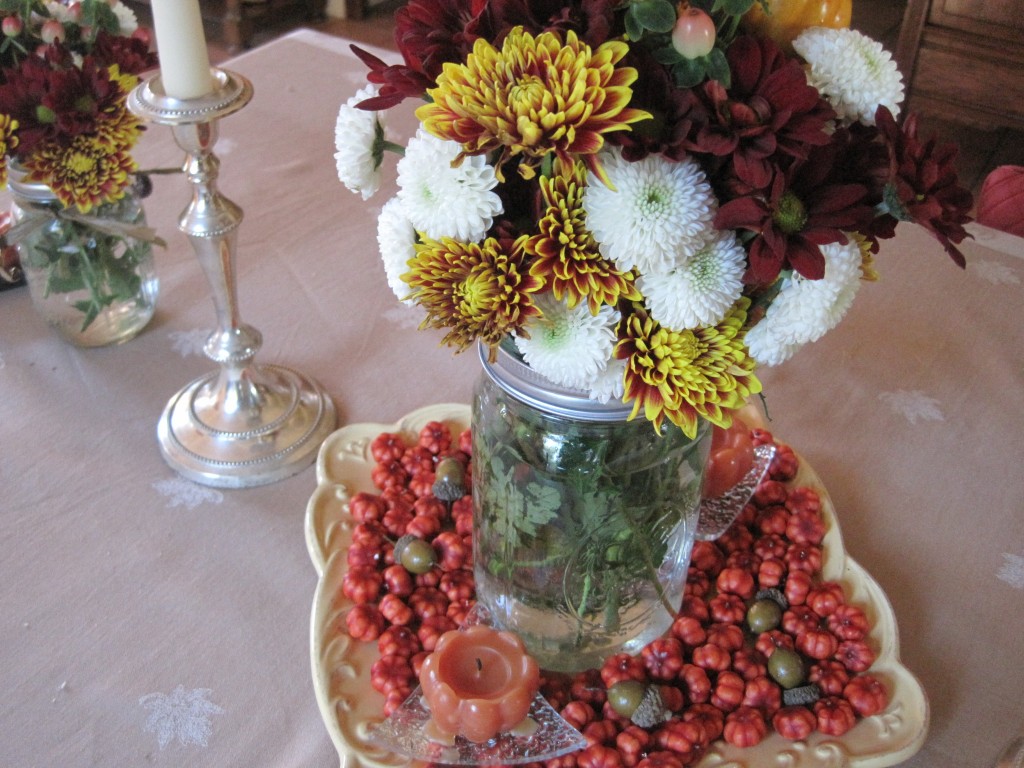 I bought a bunch of flowers and ended up with much more then expected, 7 arrangements; three for the dining table, one for my living room, kitchen, my daughter's bedroom, and I even put one in the bathroom! I got the flowers at Trader Joe's. The mums were $3.99 a bunch. I bought three colors and and a sprig of berries for $1.99. All the flowers cost fourteen dollars. Two dollars per arrangement – score! I love bargains and don't you love my math skills?! haha!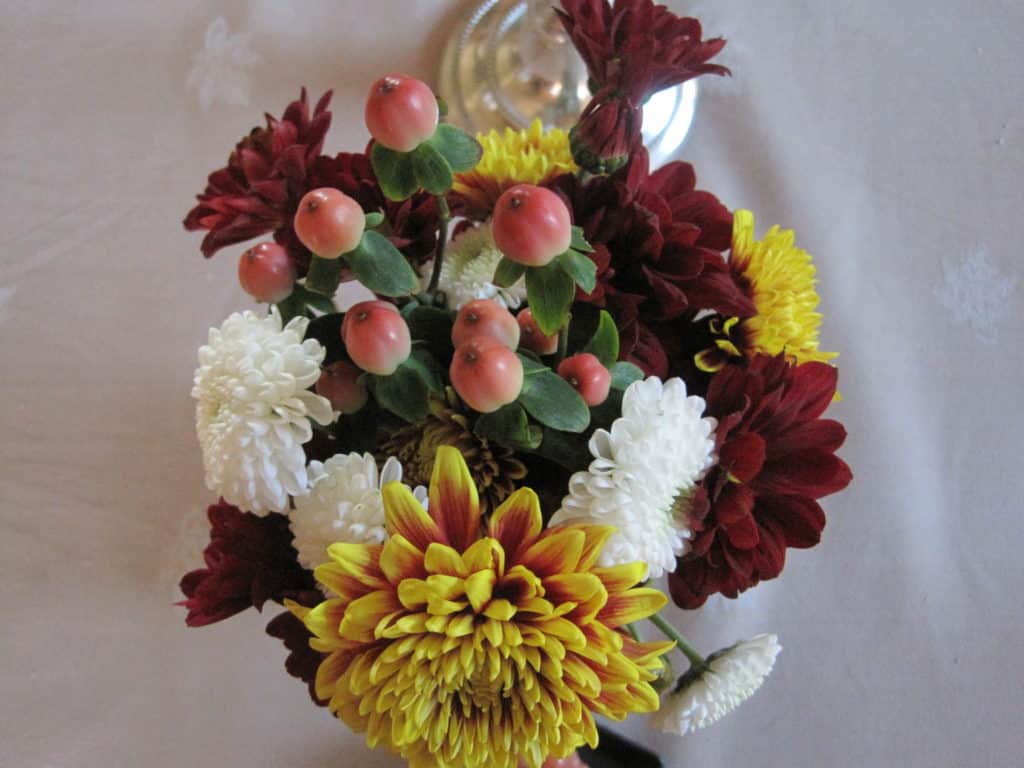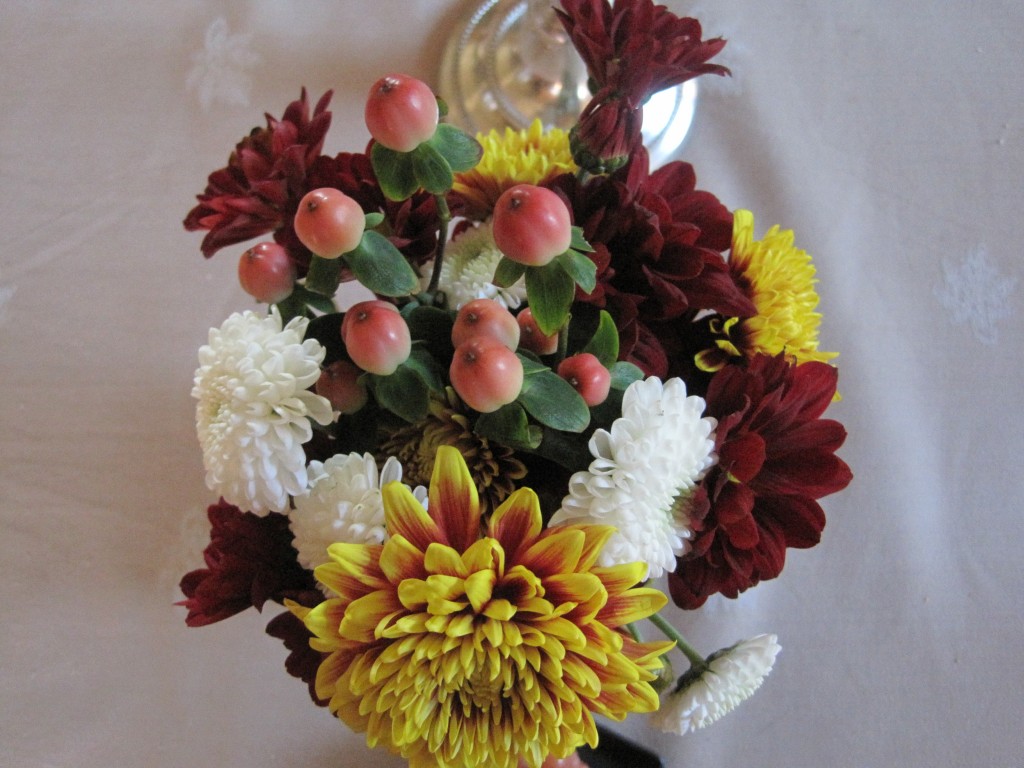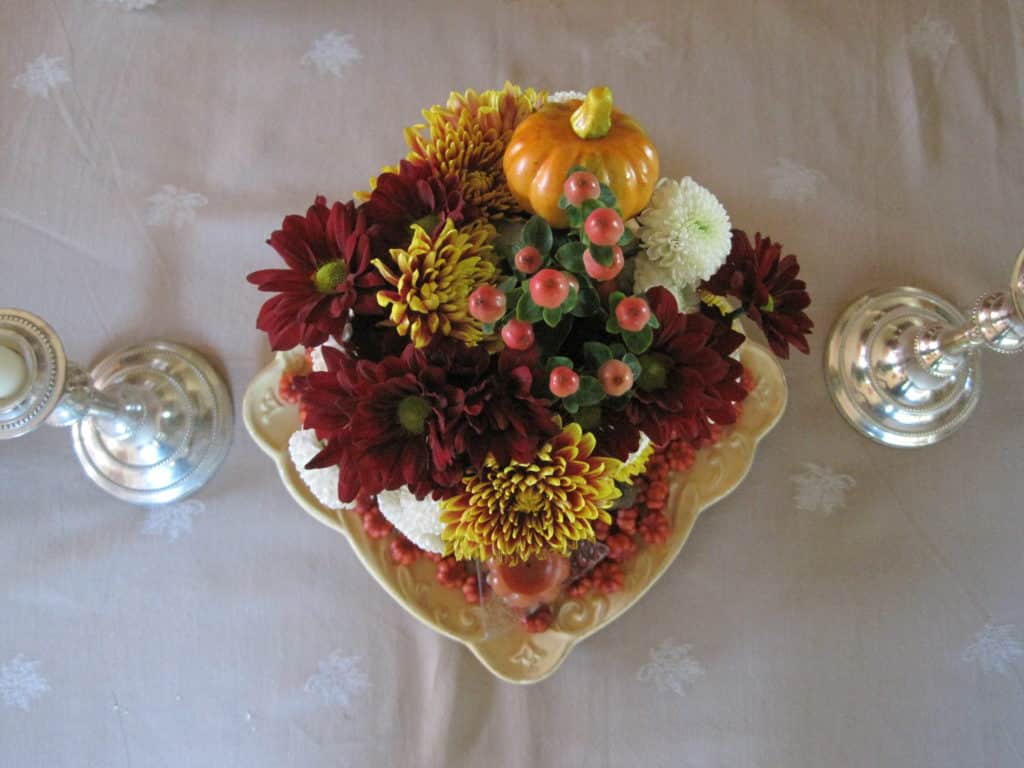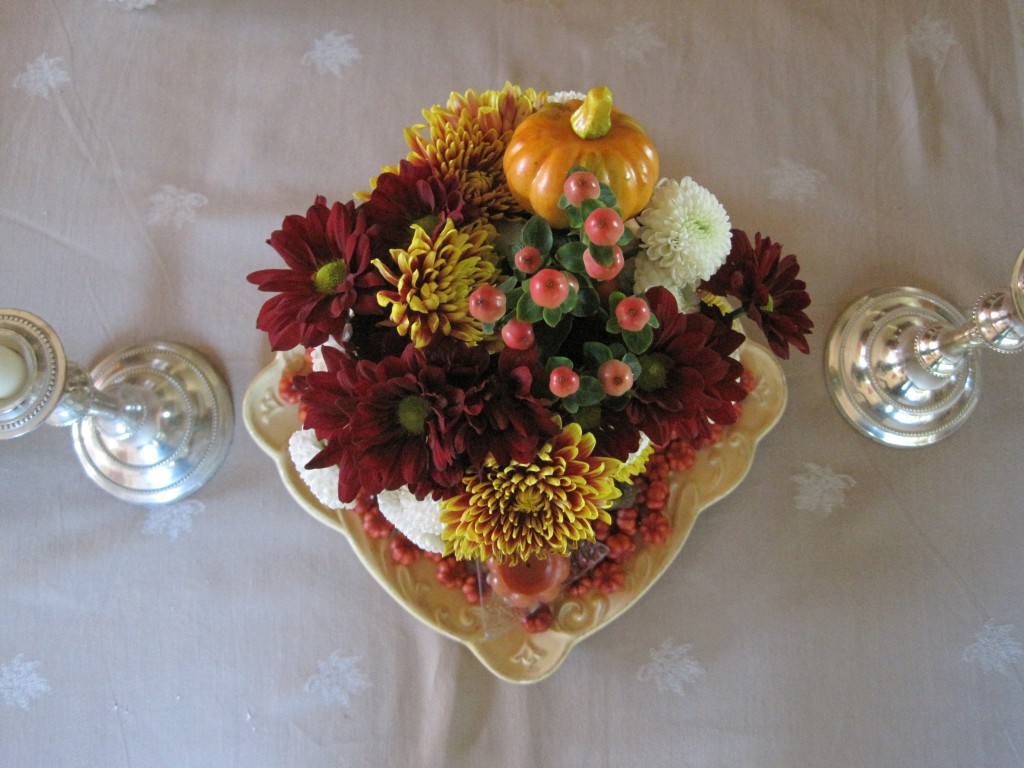 Flowers make me happy and my house was filled with them!
Dessert also makes me happy! I made a pumpkin pie, simple booze infused individual parfaits (super easy, must share with you), and these adorable mini apple pies! I googled mini apple pies and these cuties came up from a blog I visit regularly, Mama's Gotta Bake. I had to make them.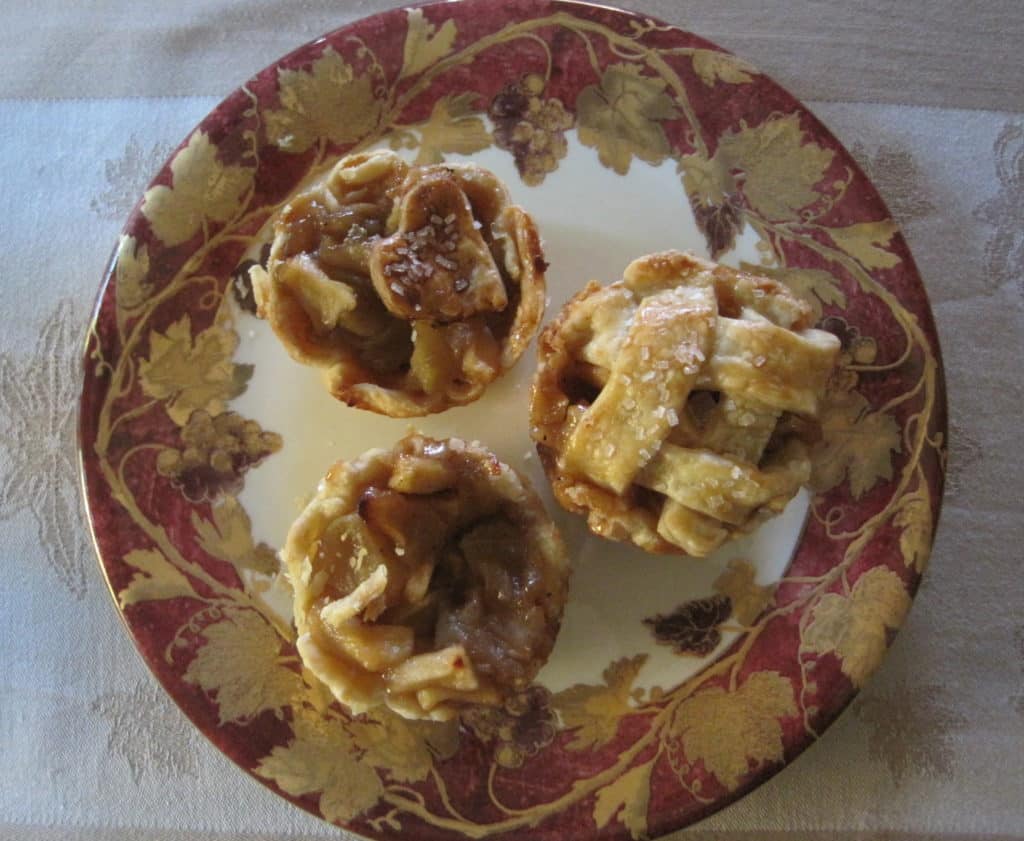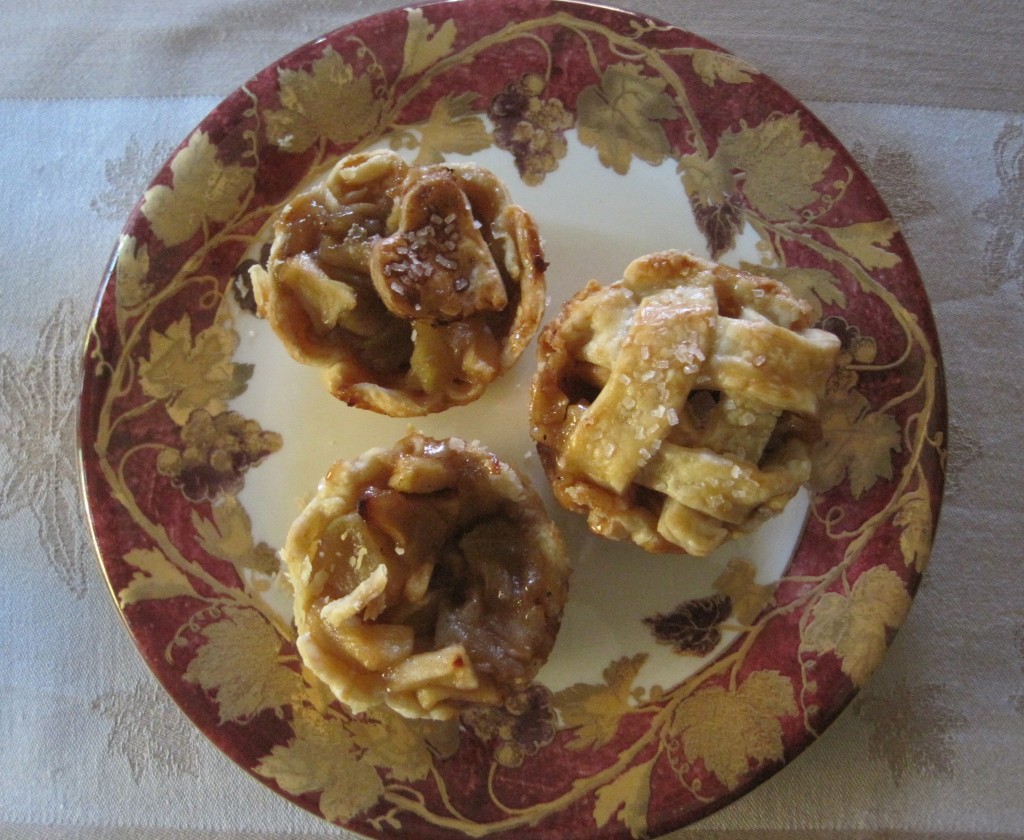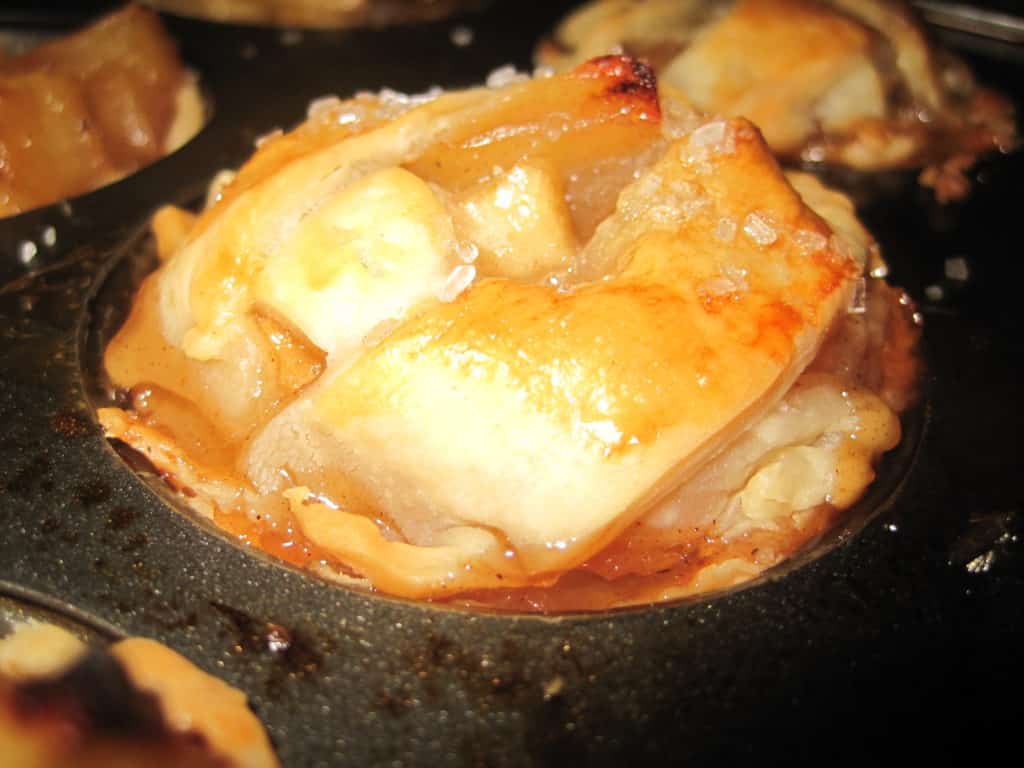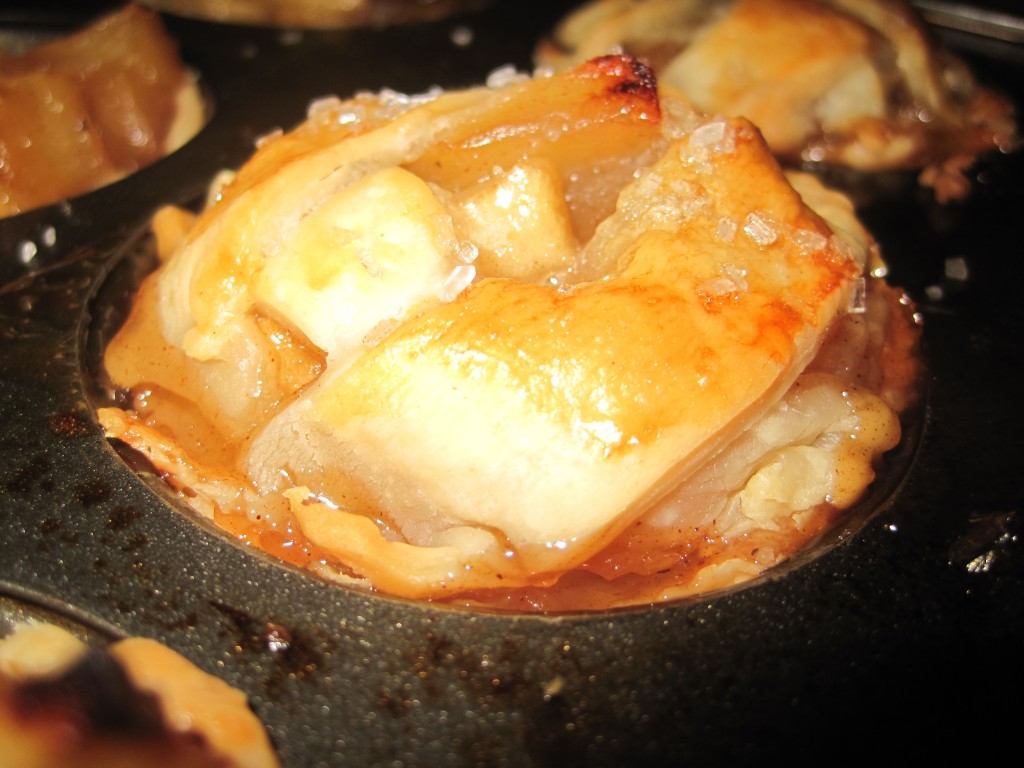 Next time I'll take more time to make the lattice top much prettier, but after long hours in the kitchen, I was getting sloppy with the details. I left some without a top layer of crust and called it a wrap!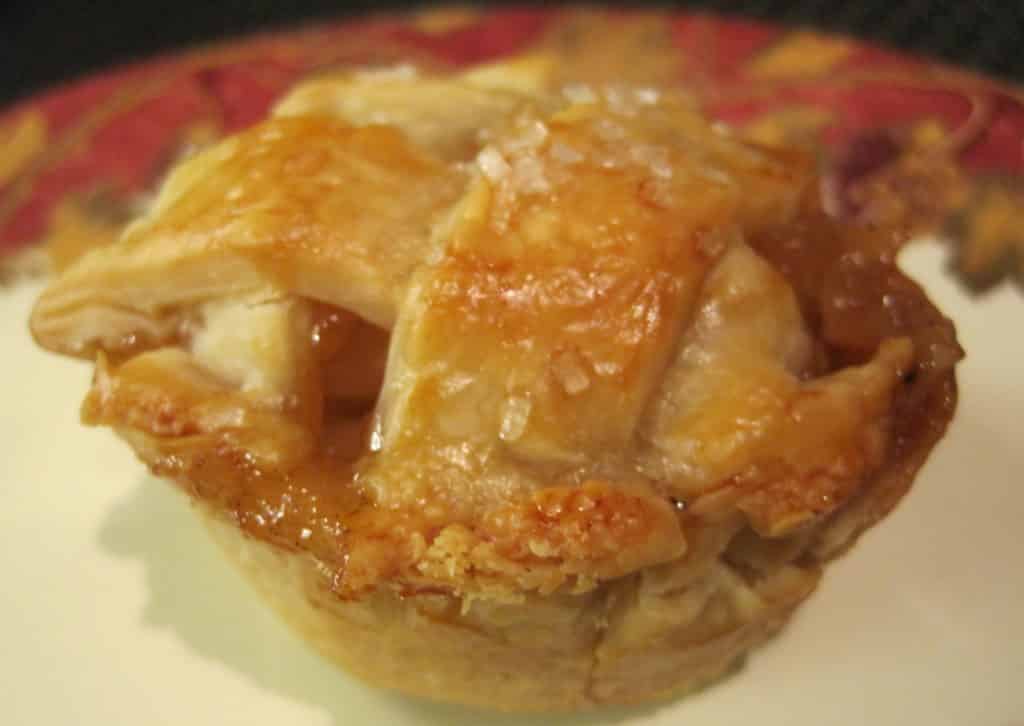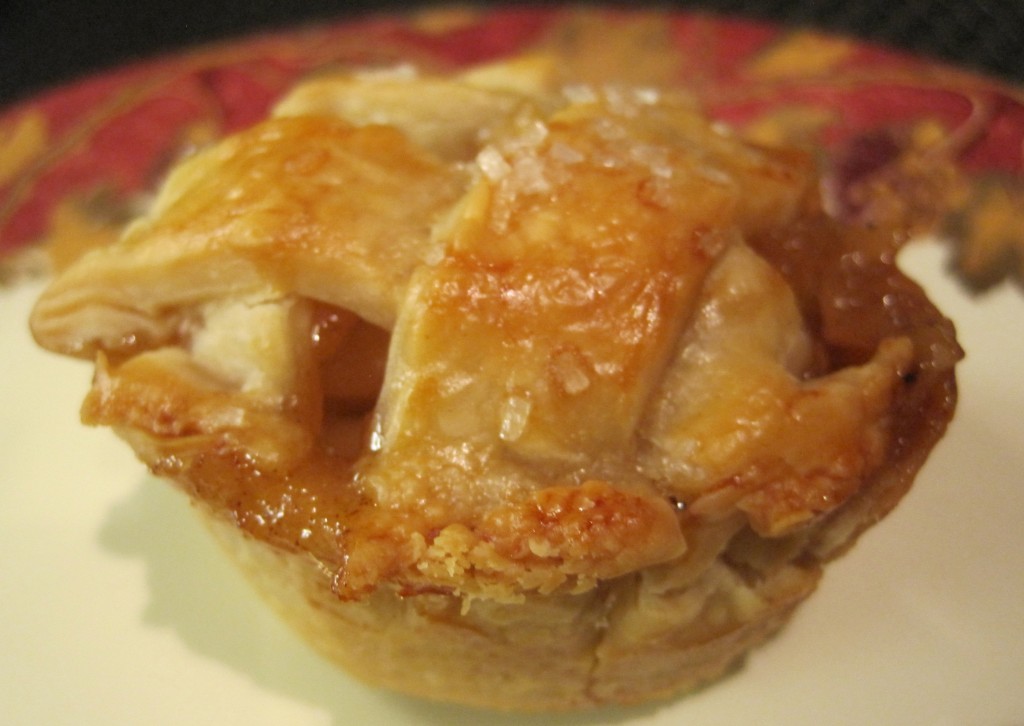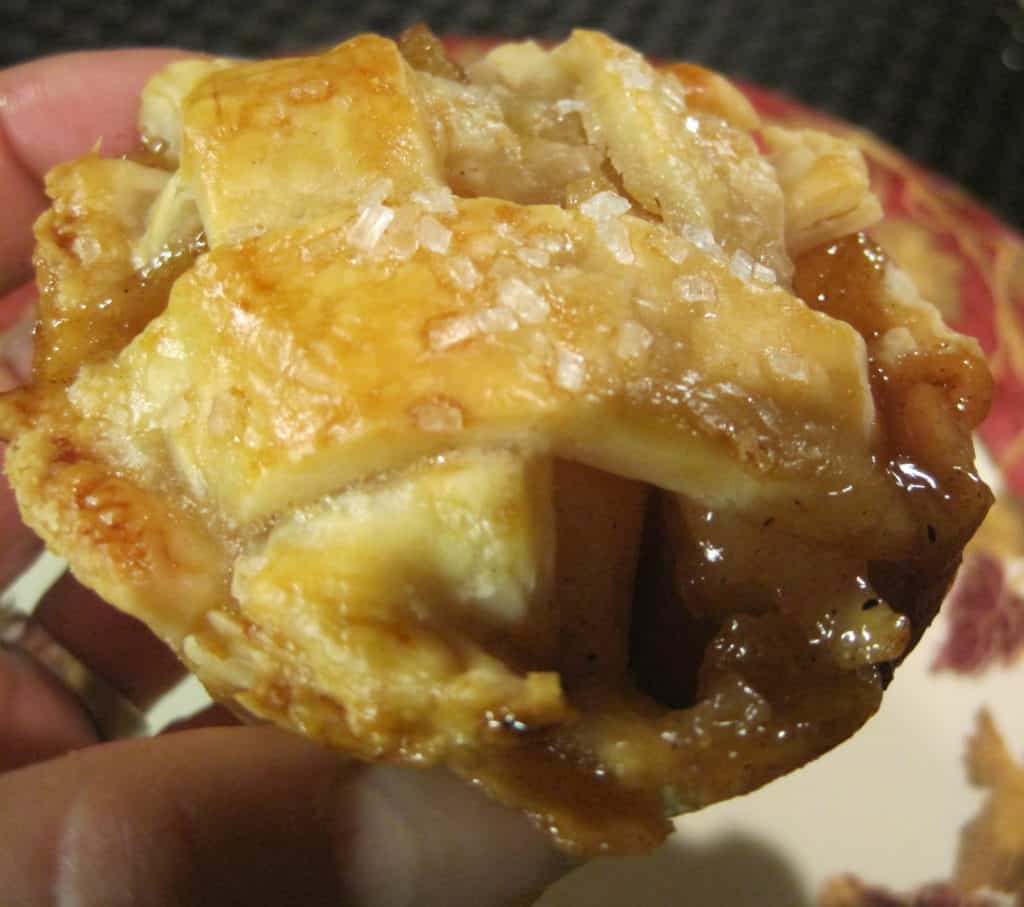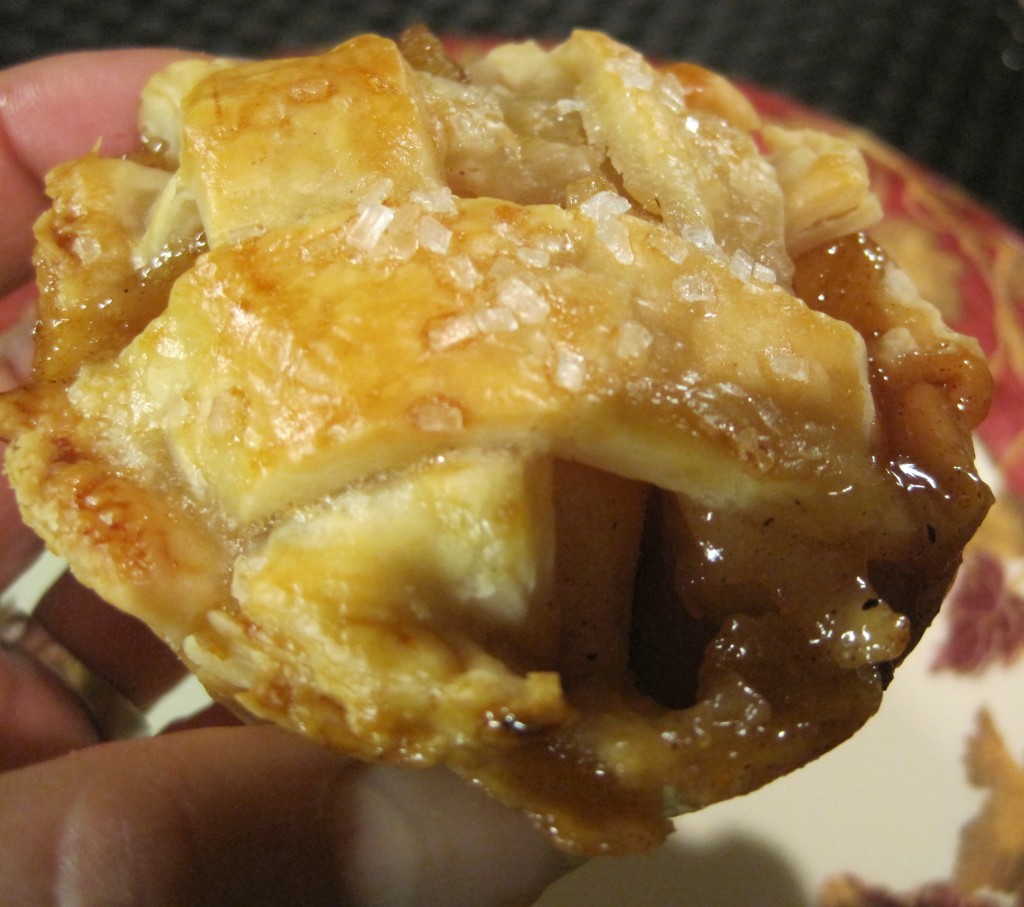 These mini apple pies are so adorable. Almost too cute to eat…almost.
Make them, gobble them up, repeat!
Until next time :),
Sandra