Tasty Mexican pinto beans crock pot recipe with flavorful spices like cumin, oregano, and fresh chopped tomatoes. Serve this as a main dish or a side to your favorite Latin meal!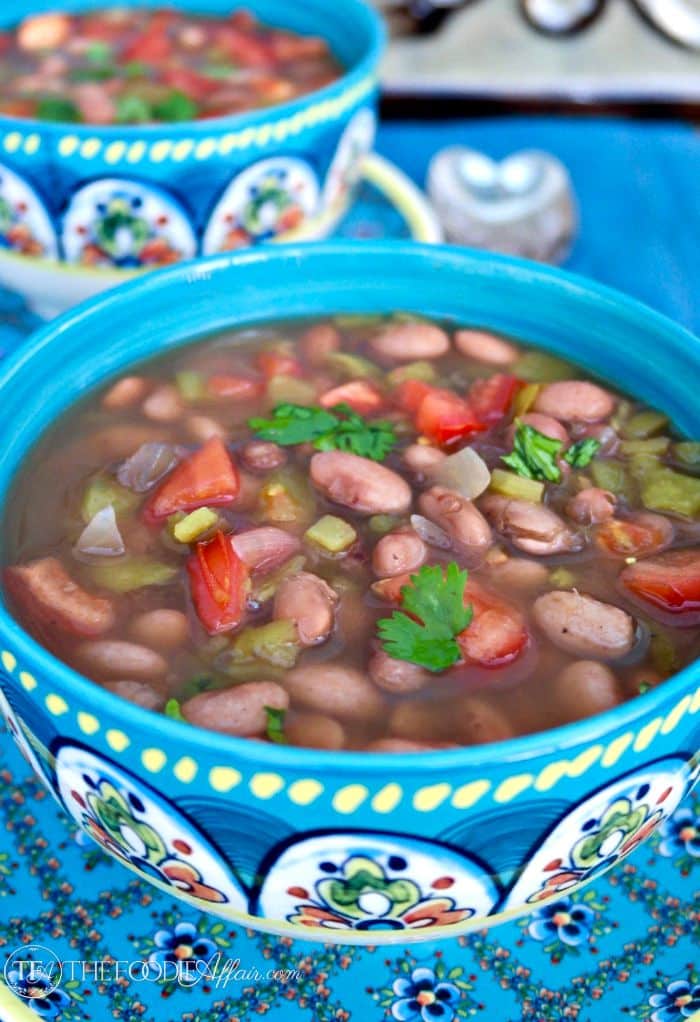 Mexican Pinto Beans Crock Pot
Every time I think of making a big pot of beans my thoughts regress to age twelve, and on cue I begin singing in my head: "beans, beans the magical fruit, the more you eat the more you ____…!" You know the word for the blank! haha!
TOOT or fart!
"Magical?! What the heck! Did you sing the lyrics saying MAGICAL or MUSICAL? Or did you sign the song like this: "beans, beans, they're good for your heart"  Sorry if you learned the tune the PC way because you missed out on some good belly laughs and fart humor that lasts a lifetime!  —> hahaha! <— SEE.
It can't be helped. For reals.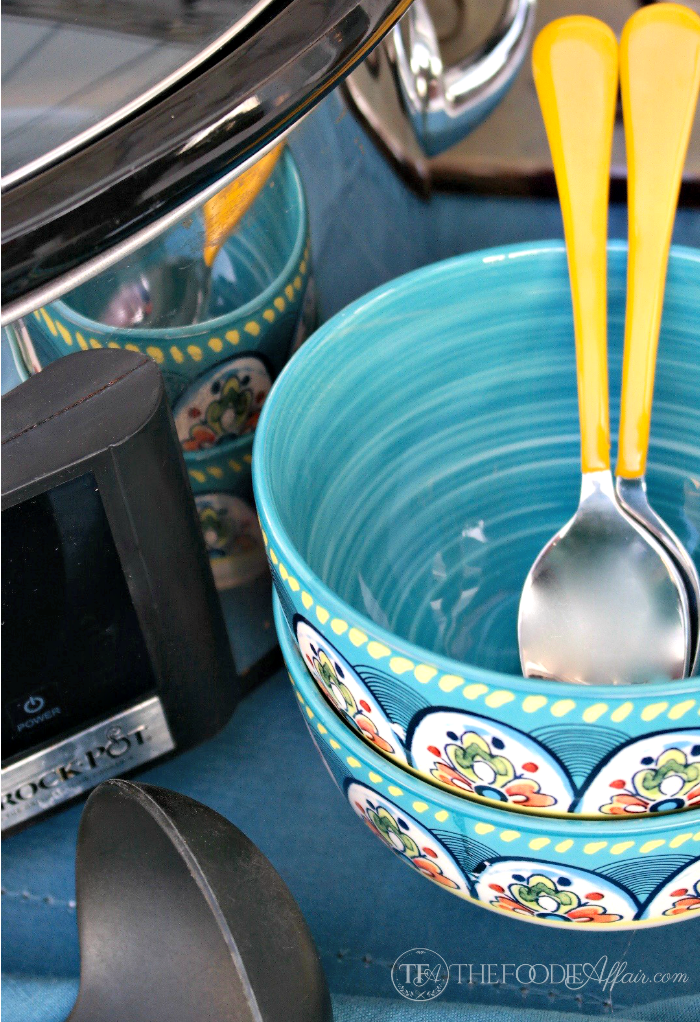 Mexican Pinto Beans Recipe
These pinto beans are a nutritional power house full of protein and fiber (15 grams each per cup). They're filling and super economical to make AND there is a very basic way to prepare beans so that you are able to digest them easily.
Simply soak the beans in cold water and let them sit in the refrigerator. I soak mine over night and then rise them several times before putting them in the slow cooker for cooking.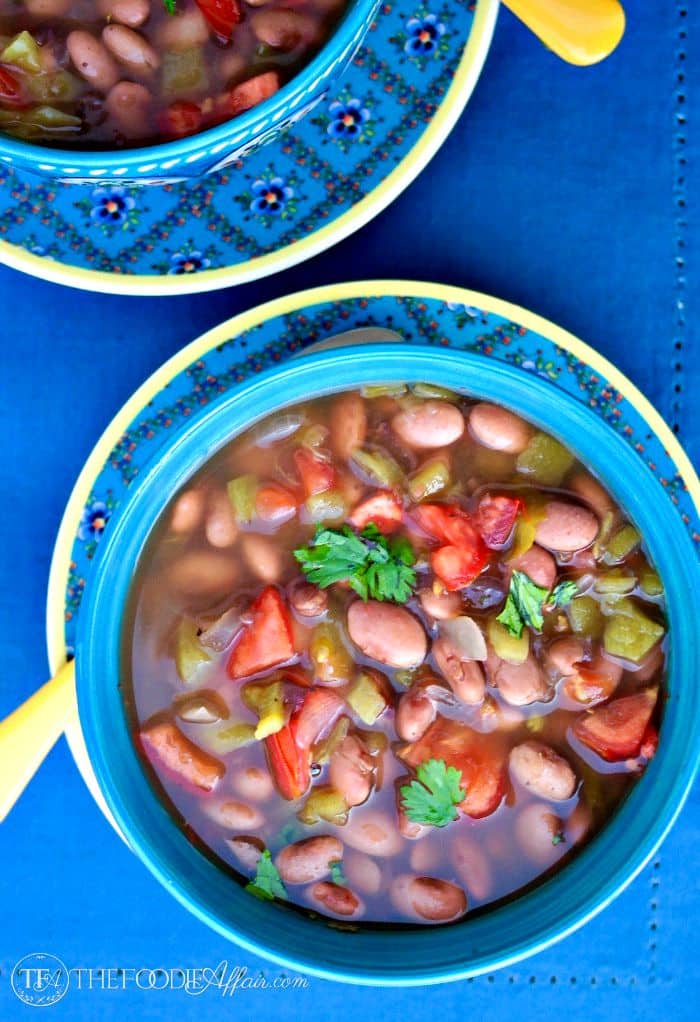 Adding flavor to Mexican beans
For this recipe I used concentrated vegetable broth (Better Than Bouillon) as the base, but you can use any broth type or flavor you would like.
I also added a little liquid smoke that adds a nice layer of flavor in addition to cumin, cayenne, diced chilis and fresh cilantro.
A bowl of these Mexican pinto beans crock pot recipe are completely satisfying on their own, but we also eat them rolled in a tortilla or eat them as a side dish to these Green Chile Chicken Enchiladas and Spanish Rice dishes.
Not to take the fun out of joking with me, but for curious minds read this article that explains the science behind the magical/musical toots!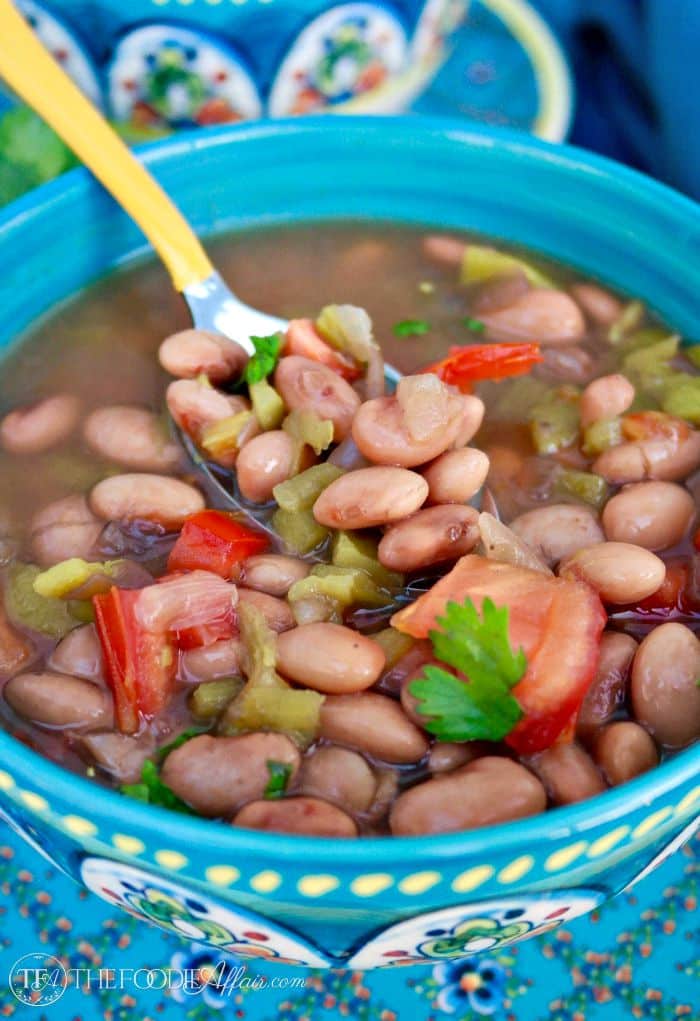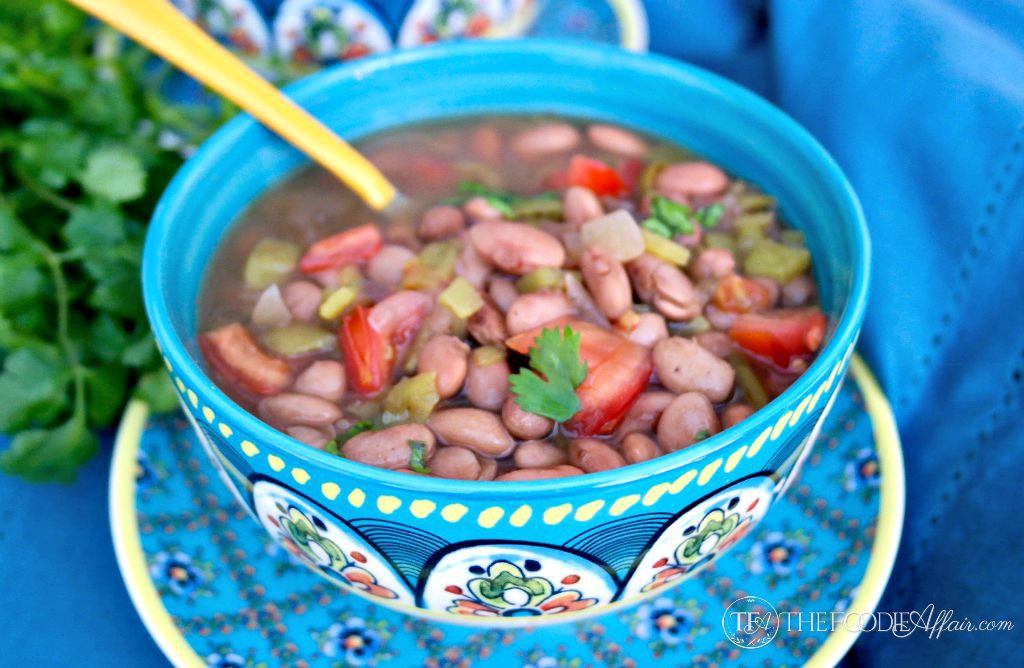 Mexican Pinto Beans Slow Cooker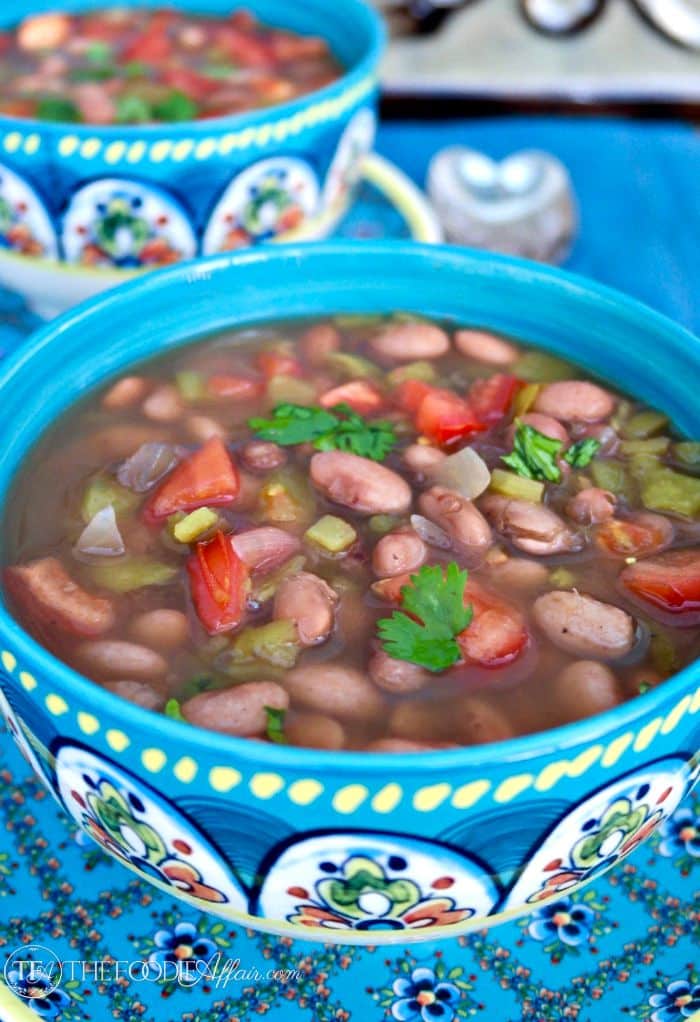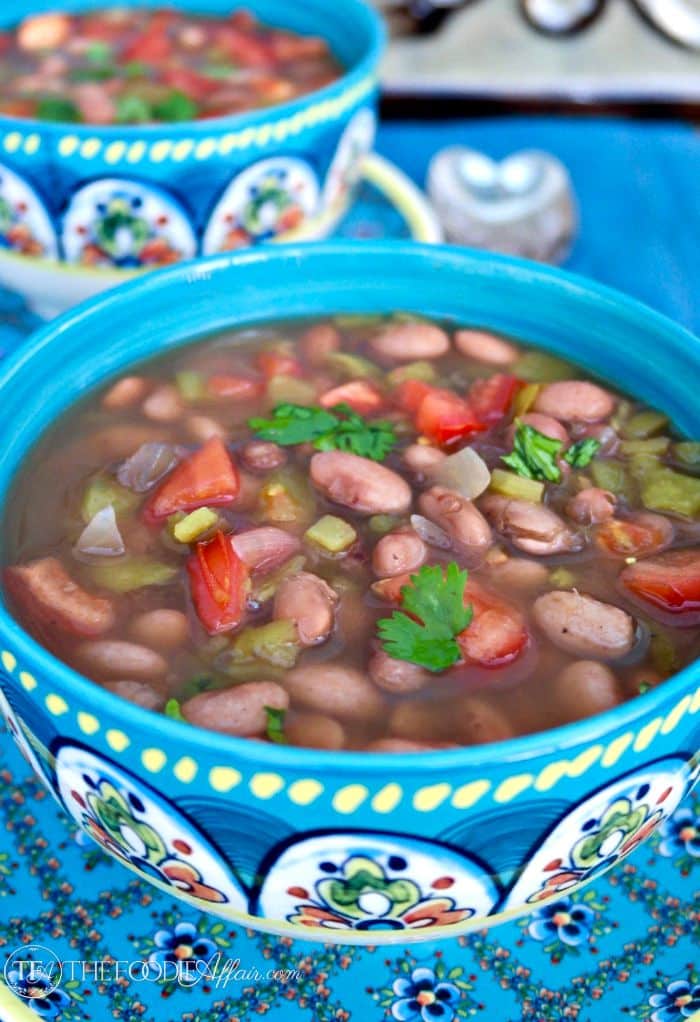 Delicious Mexican beans recipe to serve as a main meal or side dish to all your Latin dishes.
Ingredients
2 cups dry pinto beans
6 cups vegetable broth
6 garlic cloves, minced
1/2 medium onion (about 1 cup), diced
1 7-ounce can diced green chili
3 roma tomatoes, diced
1 tablespoon cumin
1-2 teaspoons salt
1 teaspoon oregano
1//4 teaspoon cayenne
1/2 teaspoon liquid smoke
Cilantro for garnish
Directions
Rinse beans and remove any stones or misshaped beans. Place beans in a large bowl, add 6-8 cups of water and soak over night in the refrigerator. Rinse water 2 times and place beans in the crockpot.
Add broth, garlic, onion, diced green chili, cumin, salt, oregano, cayenne, and liquid smoke. Cover and cook on low for 7 hours. Stir in chopped tomatoes and cook for an additional hour. Serve with cilantro and add additional salt and pepper to taste.
Loading nutrition data...