Rich in vitamins and minerals, spinach salads are a classic easy and delicious meal or side dish. This Spinach Strawberry Salad with Shrimp was topped with a lite poppyseed dressing and was a full meal for my family. I even had some leftover for my lunch the following day!
It's too bad the comic Popeye ate his spinach out of a can. He totally missed out!! Have you eaten canned spinach? It's not very appealing to look at, so I wouldn't be surprised if you passed.
Canned spinach turns dark from the processing, and comes out mashed together. Nothing like the vibrant green fresh leaves you get from a farmer's market or grocery store.
Raw spinach has a mild, slightly sweet taste that is so refreshing in salads. I love me some spinach!!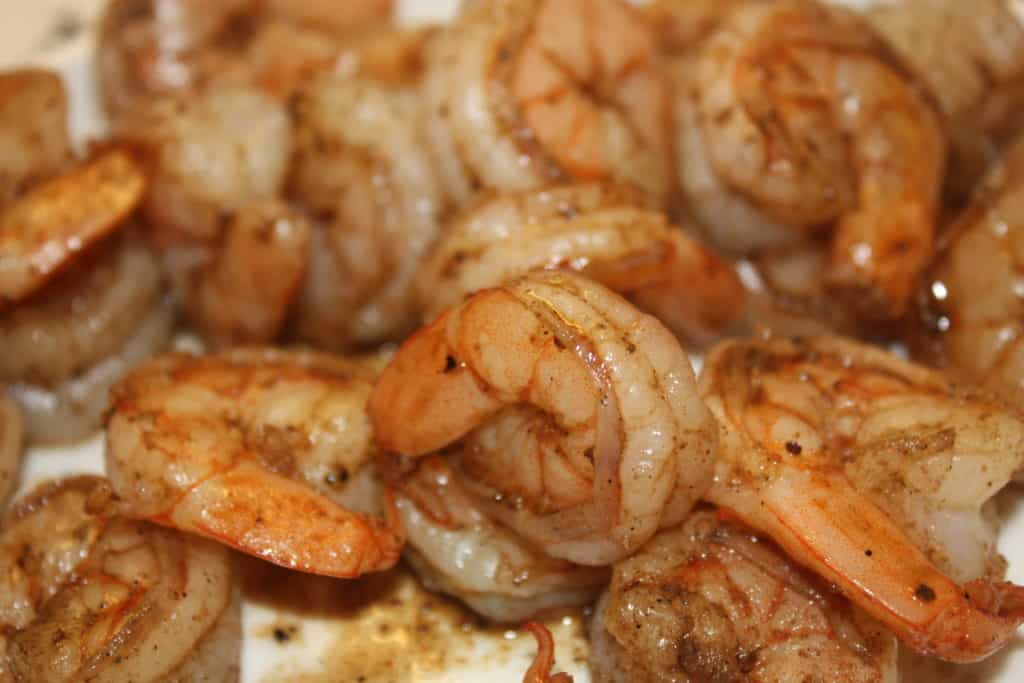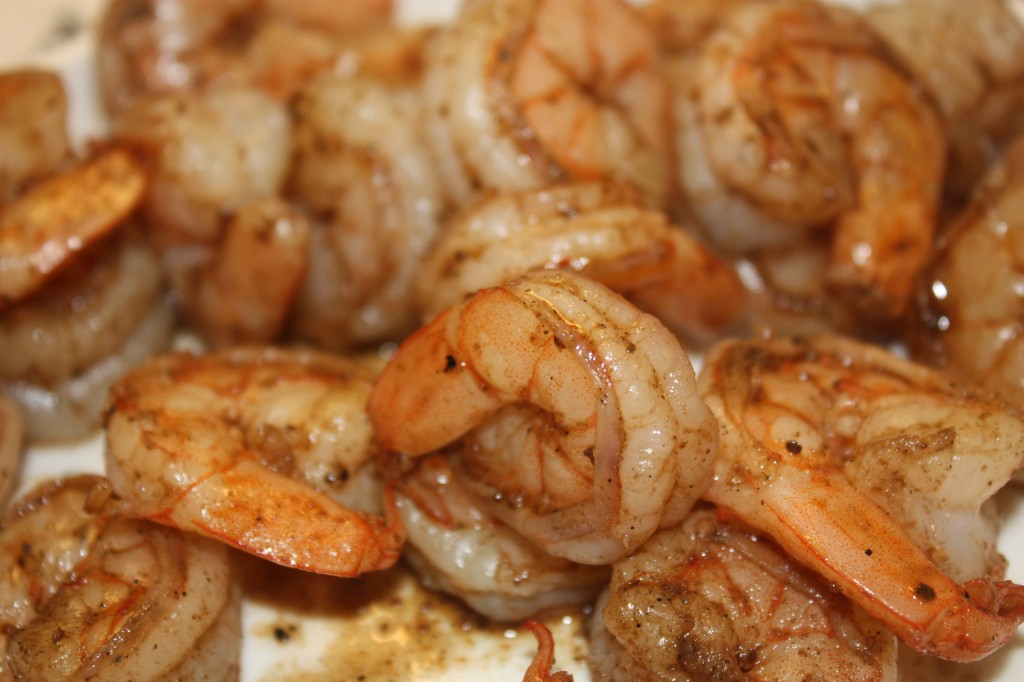 One of my co-workers was telling me about their dinner party, and it included this salad. I had to have the recipe, and although I revamped the dressing, the greens and all the little goodies remain the same. Oh, and I added the shrimp!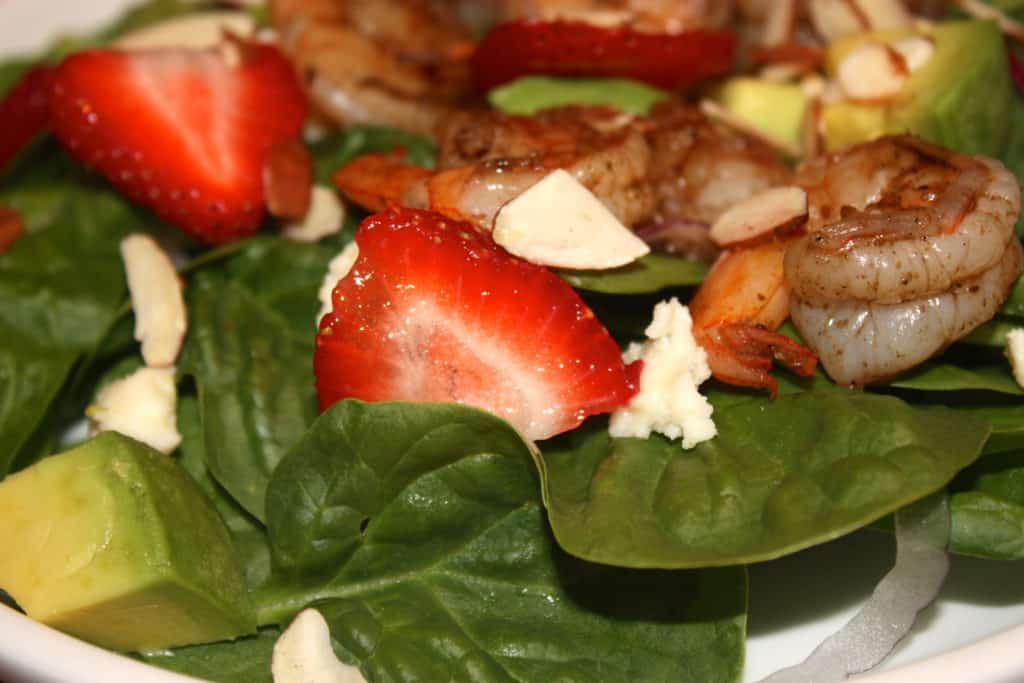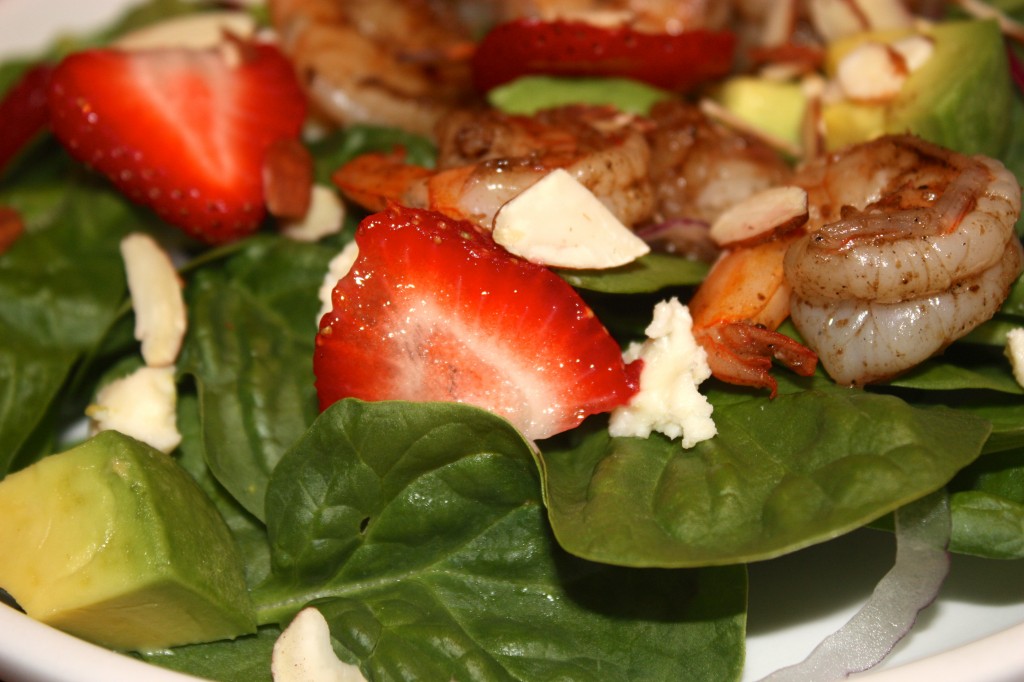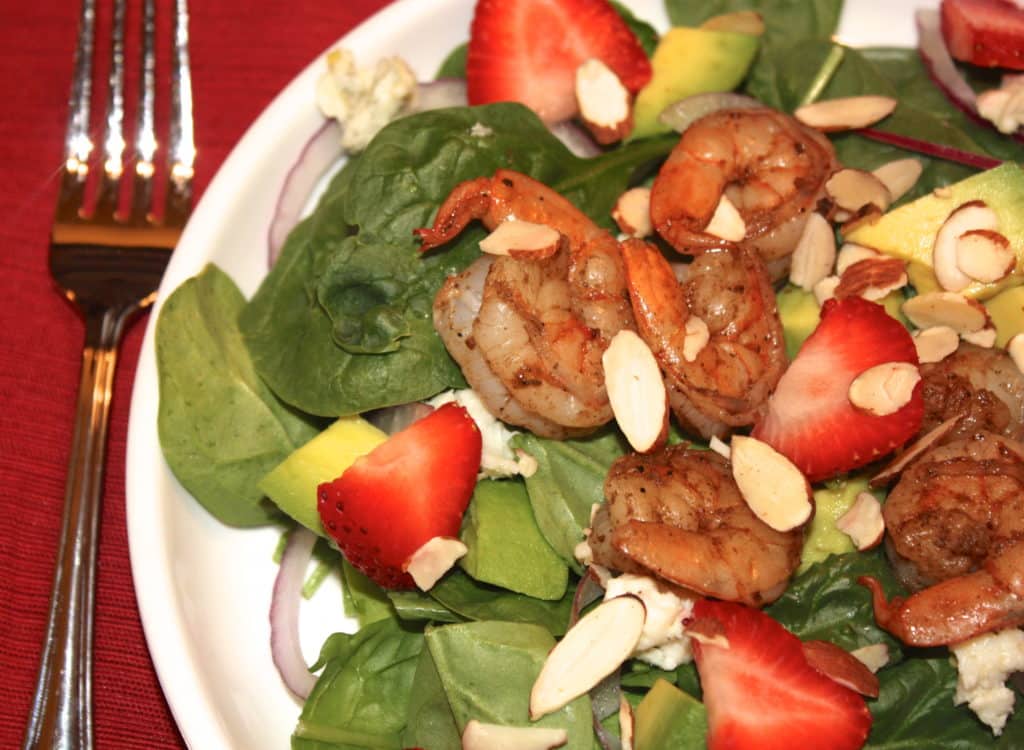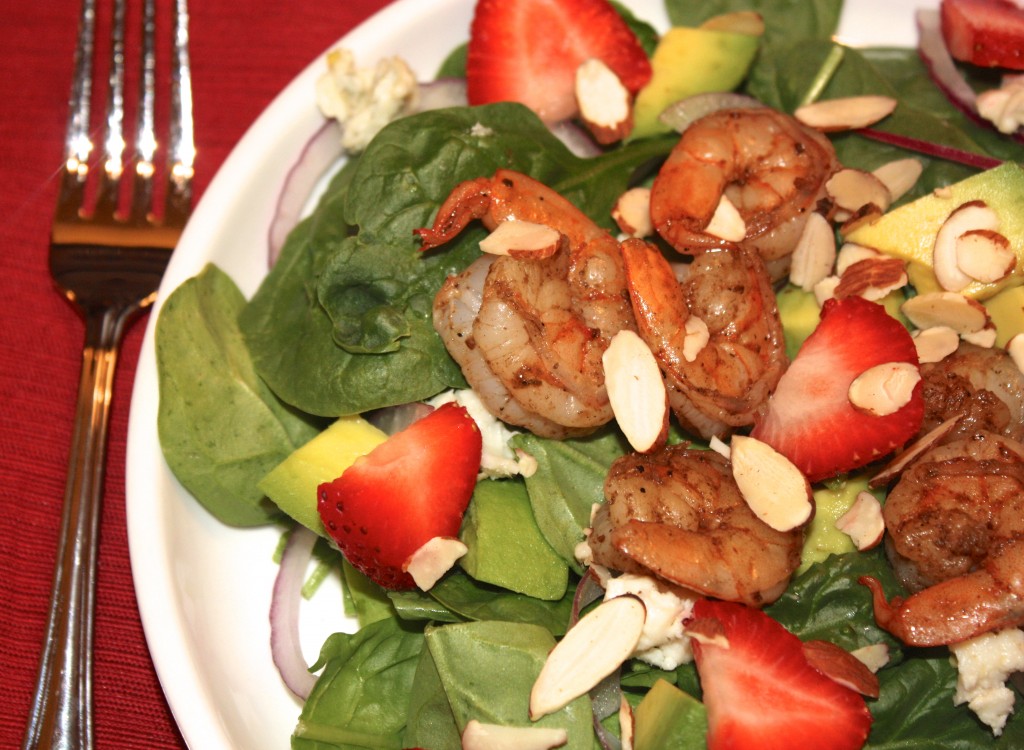 Yield: 4
Spinach-Strawberry Salad with Shrimp
A summer salad with spinach, strawberries, avocados, and shrimp. A light poppyseed dressing tops the greens.
Ingredients
SHRIMP
1 1/2 lbs. shrimp, cleaned and patted dried
Old Bay Seasoning
1 teaspoon olive oil for Sautéing
SALAD
6 oz. of baby spinach (about 6 cups)
1 pint strawberries, sliced
1 avocado, diced
4 ounces gorgonzola or feta cheese, crumbled
1/4 cup sliced almonds, toasted
1/2 cup red onion, thinly sliced
DRESSING
1/4 cup olive oil
1/4 cup water
2 Tablespoons Greek yogurt, plain
3 Tablespoons apple cider vinegar
3 Tablespoons honey
1/4 teaspoon dry mustard
2 teaspoons onion, finely grated
1 Tablespoon poppyseed
Instructions
Generoulsy sprinkle Old Bay Seasoning over shrimp. Saute shrimp in skillet with 1 teaspoon of oil over medium heat. Put aside.
Toss salad ingredients together.
Whisk dressing ingredients together until combined.
Add desired amount of dressing to salad and gently toss or plate salads and add dressing to taste.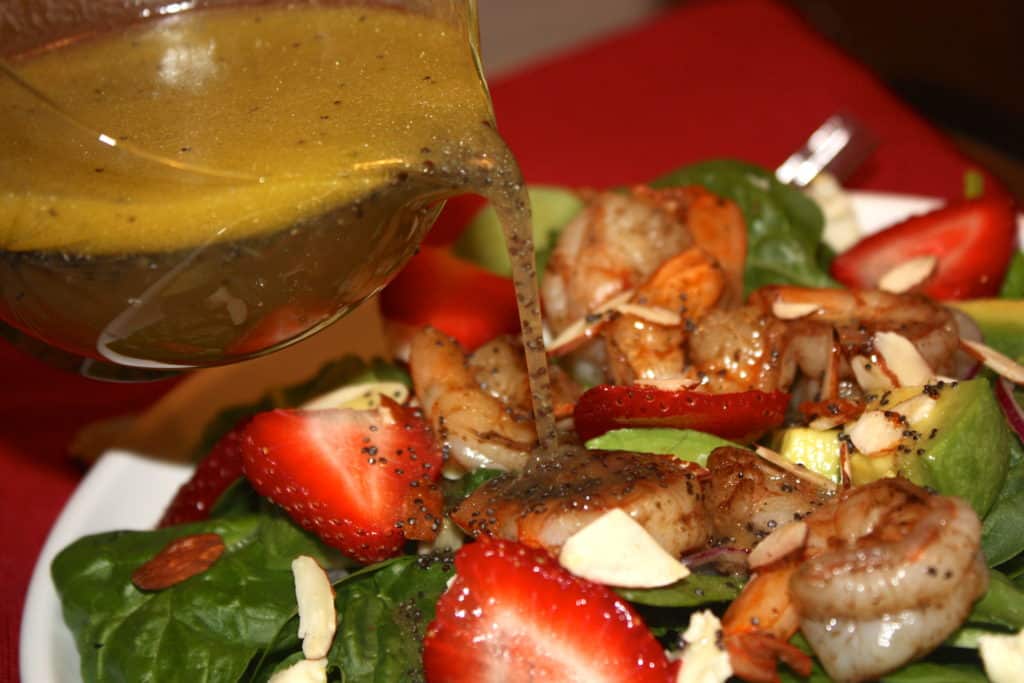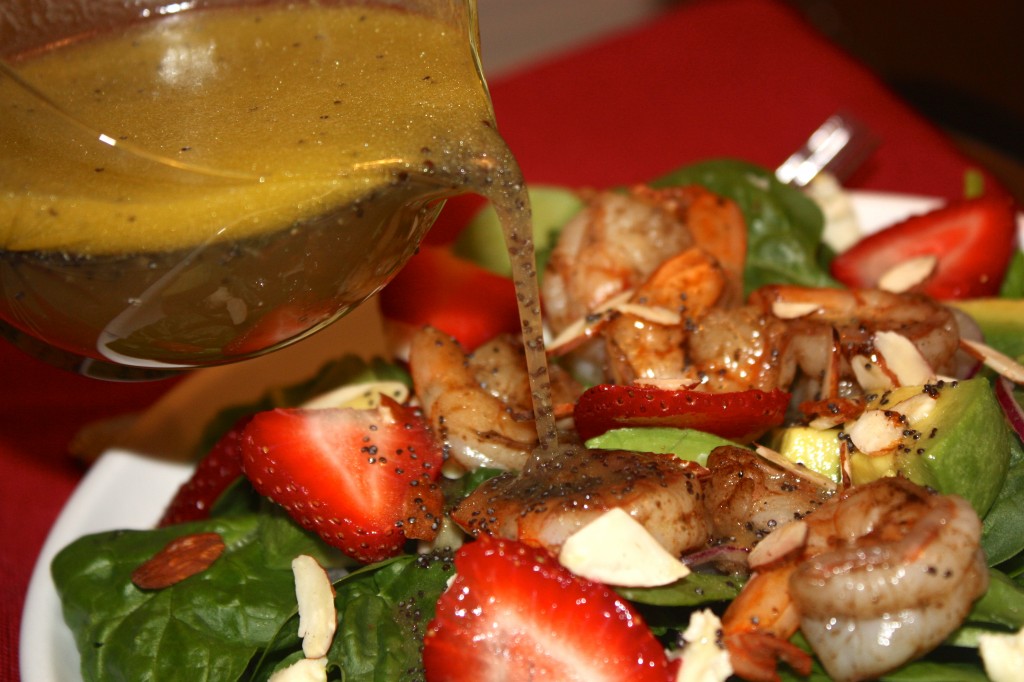 I cut down on the oil for this dressing and replaced some of it with water, and added some Greek yogurt. I don't like it when my lips look glossy and feel oily after eating a salad. I don't think you'll miss the oil, but you be the judge!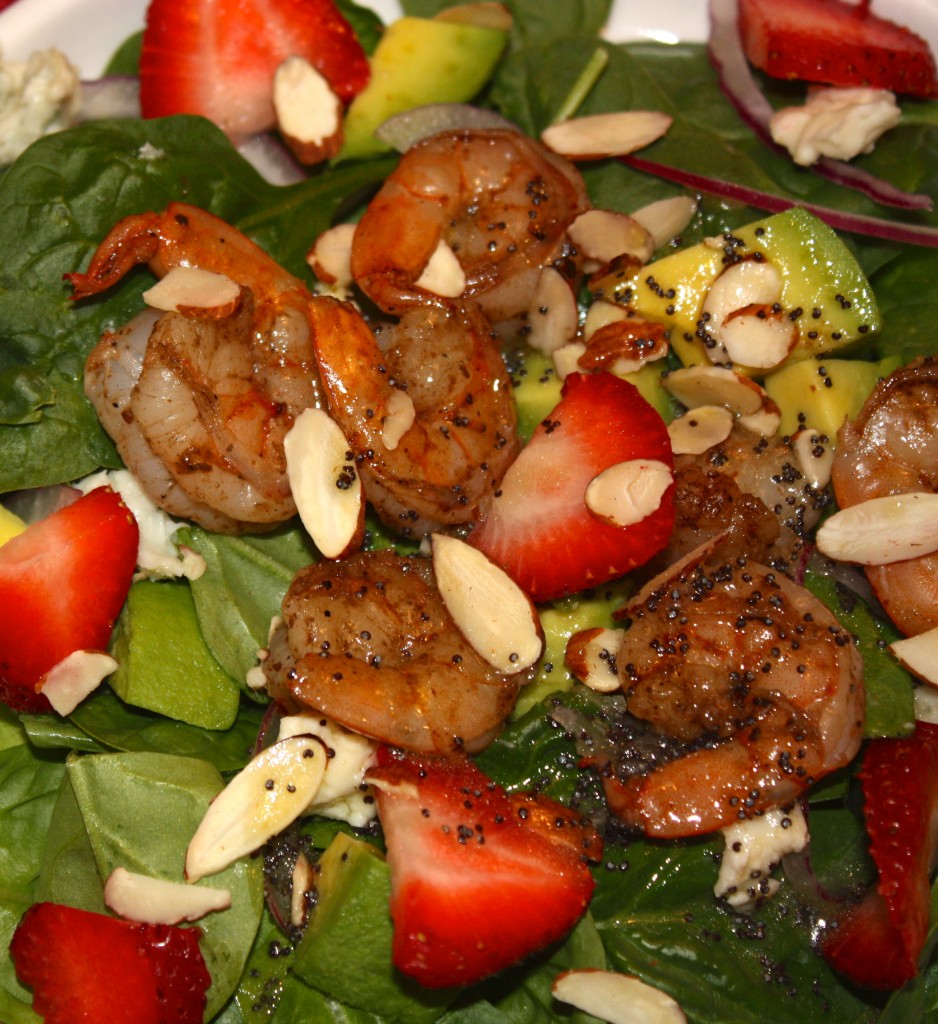 "I'm strong to the finish, 'cause I eats me Spinach, I'm Popeye the sailor man! (toot, toot)" – Popeye