Homemade breakfast sandwiches made with buttermilk biscuits and filled with egg, cheese and prosciutto.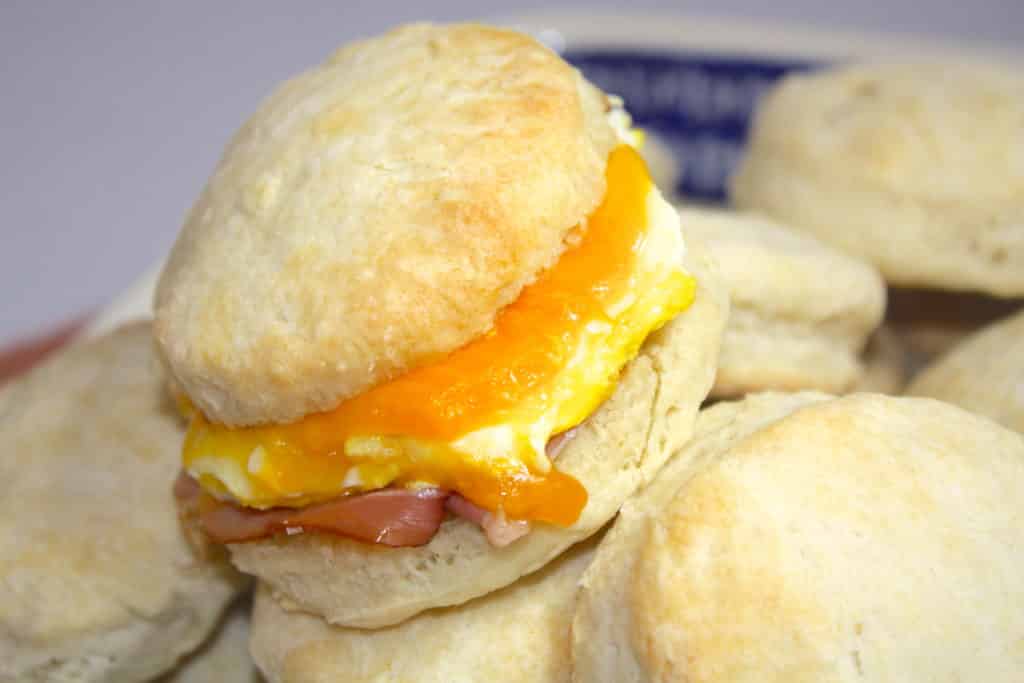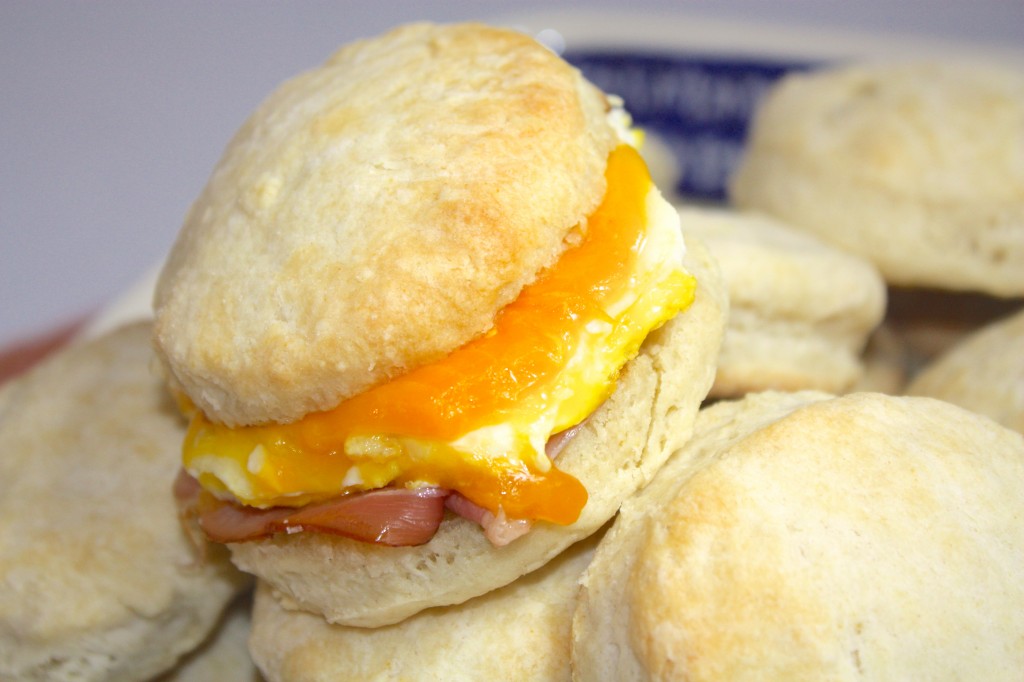 One of the best things about making these homemade biscuits is that there is no yeast involved, which means there is no waiting for the dough to rise.
Mix, bake and enjoy!
I get excited about that because I'm certain that I have a constant draft going through my kitchen, which yeast isn't happy about. It takes FOR-EVER for the dough to poof (rise), and that irritates me and takes the joy out of seeing the bread take form.
I actually have a bread making machine, but it makes me feel like I'm cheating, that somehow I'm not REALLY making homemade bread. The machine does all the stirring, kneading and rising. I just need to add the ingredients and push a button. Definitely not as fun as getting your hands all doughy!
I need to find a way to get that yeast to work for me!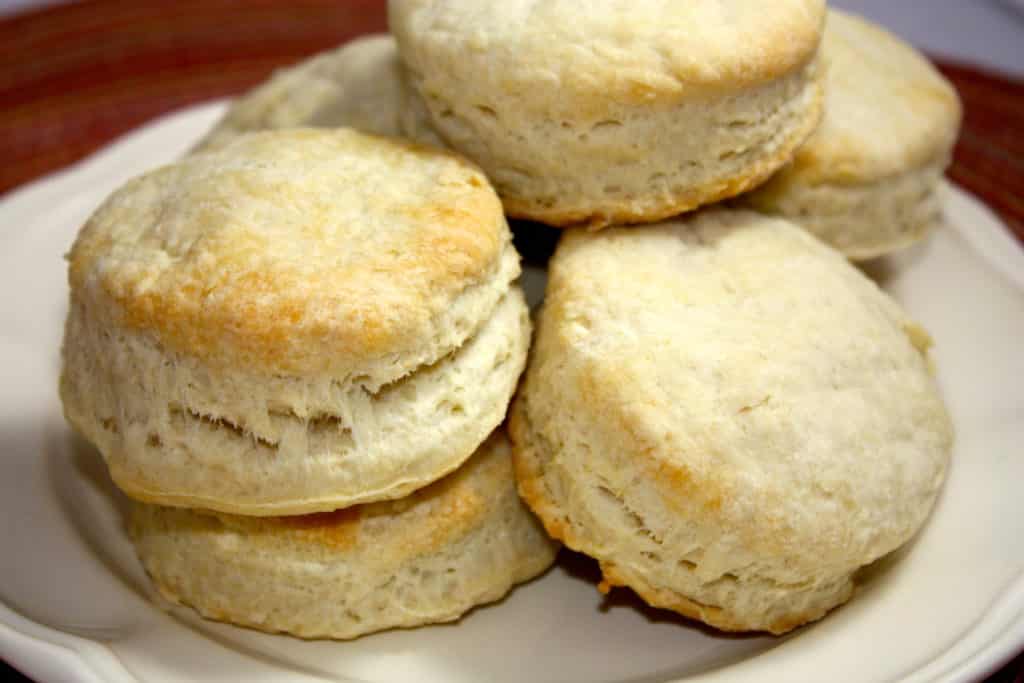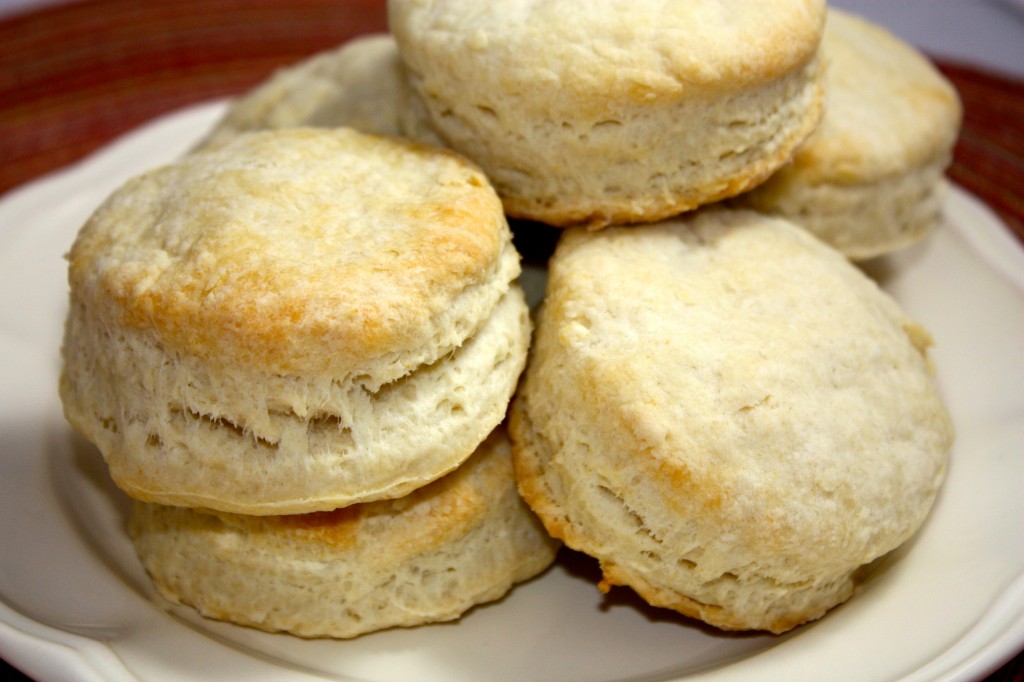 Yield: 15
Biscuit Breakfast Sandwiches
Ingredients
4 cups all-purpose flour
2 tablespoons kosher salt
1 1/2 tablespoons baking powder
1 teaspoon baking soda
2 sticks chilled unsalted butter, sliced in chunks
1 1-2 cups buttermilk
Ham or pruicitto, eggs and cheese
Instructions
Preheat oven to 400 degrees.
In a large bowl whisk the dry ingredients together. Use a pastry blender (or two knives), and cut in the butter until it is the size of small peas. Add the buttermilk and stir (won't be completely combined).
Flour hands and put the dough on a floured surface kneading until dough comes together. Pat the dough or lightly roll 3/4 inch thick. Use a 3 to 3 1-1/2" biscuit cutter to form biscuits. Reroll remaining dough and recut.
Transfer to parchment lined baking sheets and bake for 25-30 minutes or until golden. Cool. Split biscuit and butter each side. Place on medium-high skillet and grill until toasted. Add fried egg, ham and cheese.
Notes
Store biscuits in the refrigerator. To Assemble later, microwave the biscuit for about 10 seconds. Split biscuit and butter each side. Place on medium-high skillet and grill until toasted. Add egg filling.
Biscuits adapted from Food & Wine Magazine, January, 2011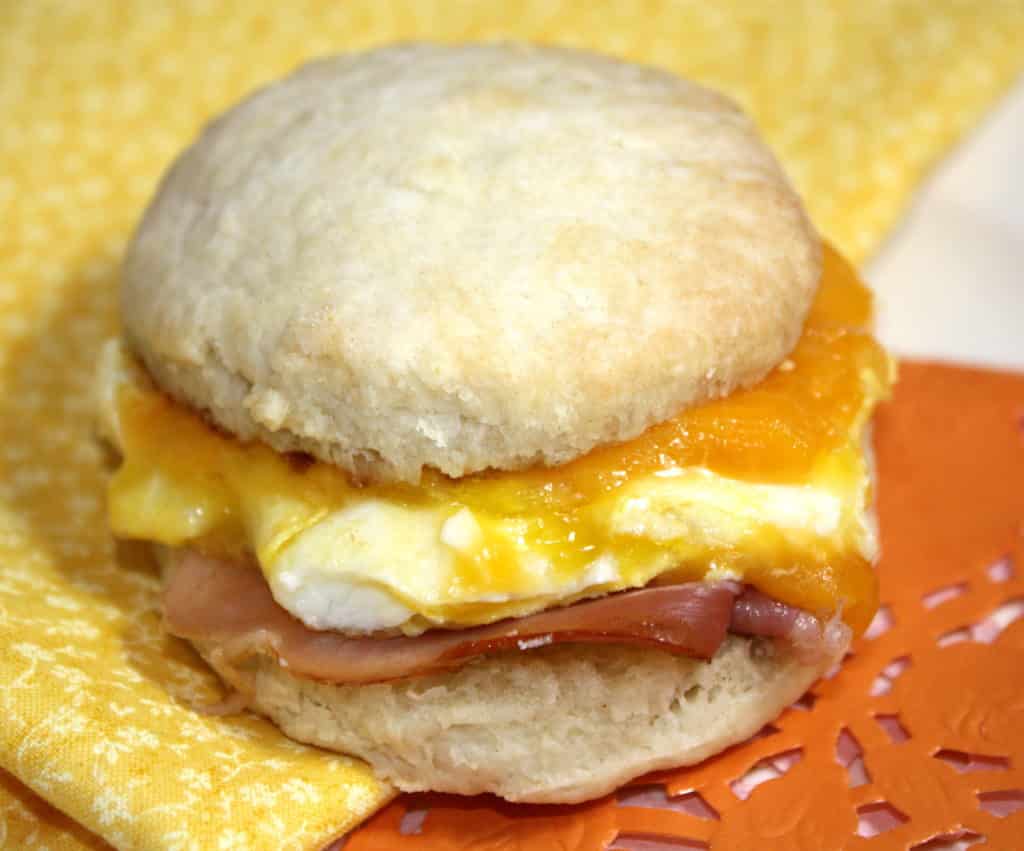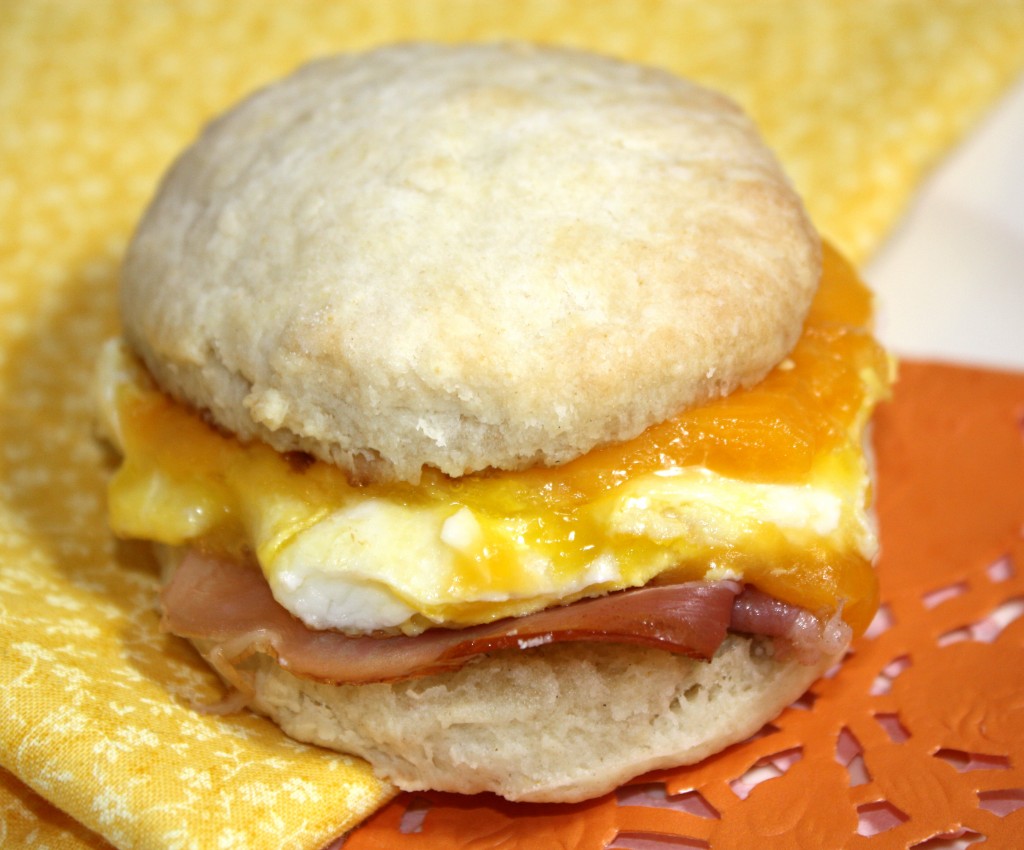 I've mentioned in several of my posts that my son is a midnight snacker. Have I also shared that I hear every spoon he rattles, jar he opens, and can count exactly how many times he opens and closes the refrigerator even when he tries super hard to not make any noise? It's the perks of having my bedroom near the kitchen. 😉
In an attempt to get sound sleep, I made these biscuits, cooked up some egg filling and put them in the refrigerator with a note that said, "SNACK! I know, I'm awesome! Love, mom."
I heard the refrigerator open once and the microwave go on for about 30 seconds.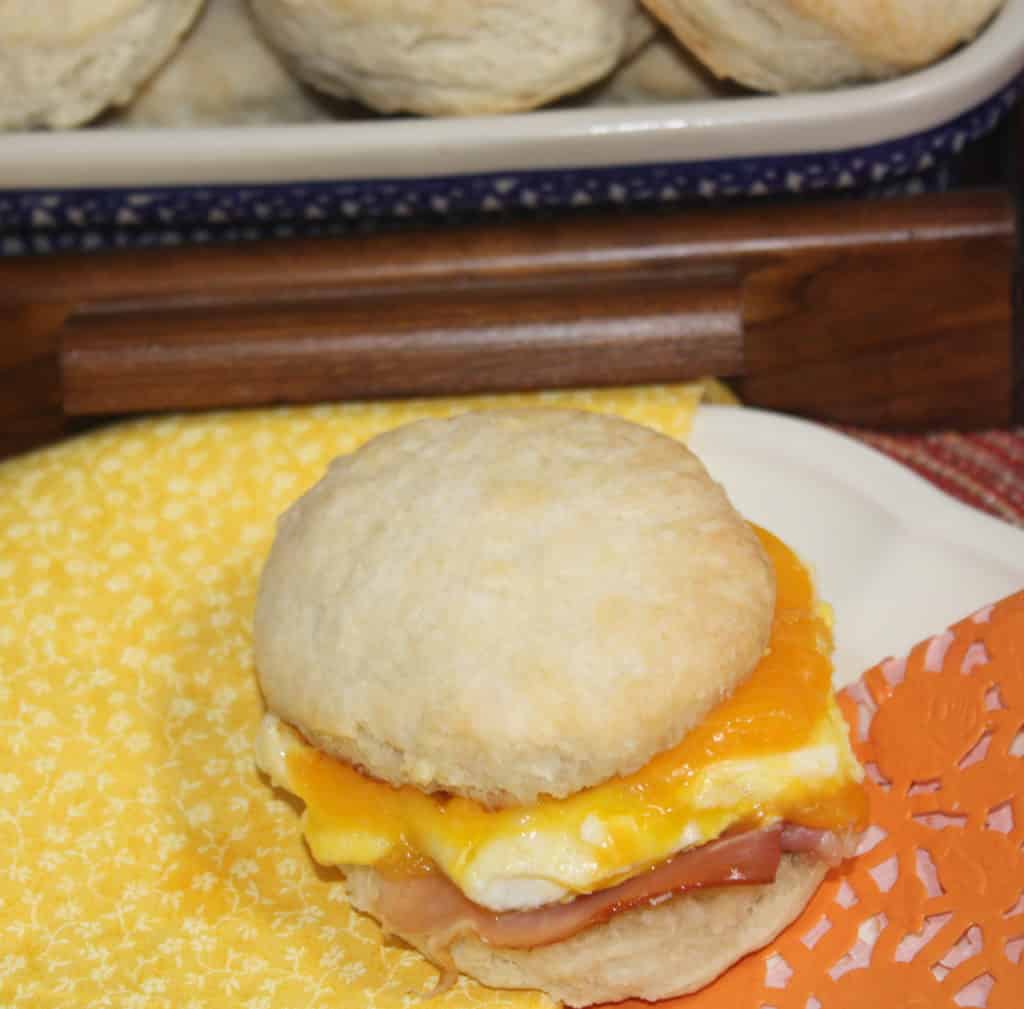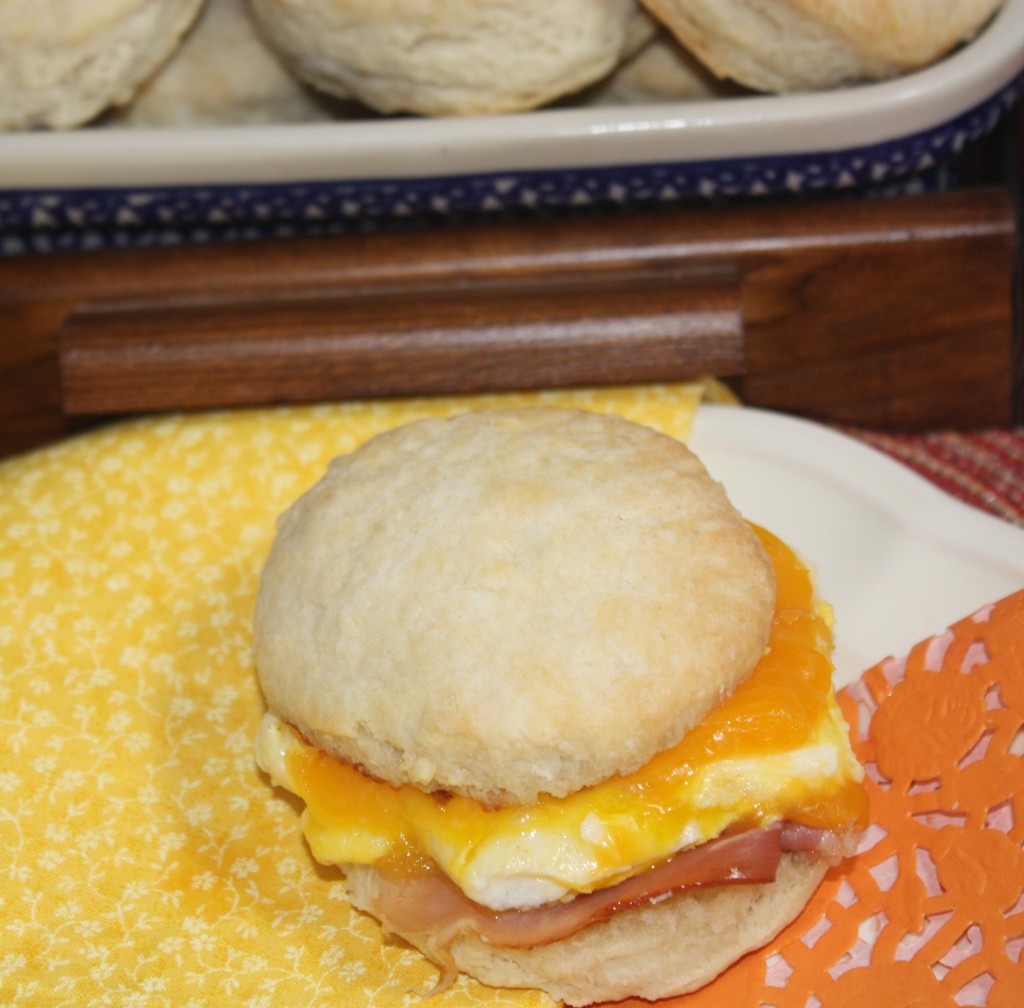 Back to school? These Biscuit Breakfast Sandwiches are a perfect grab 'n go meal for busy mornings!