Give your body a nutritional boost with this Raspberry Detox Smoothie by blending up a delicious combination of fruits and greens!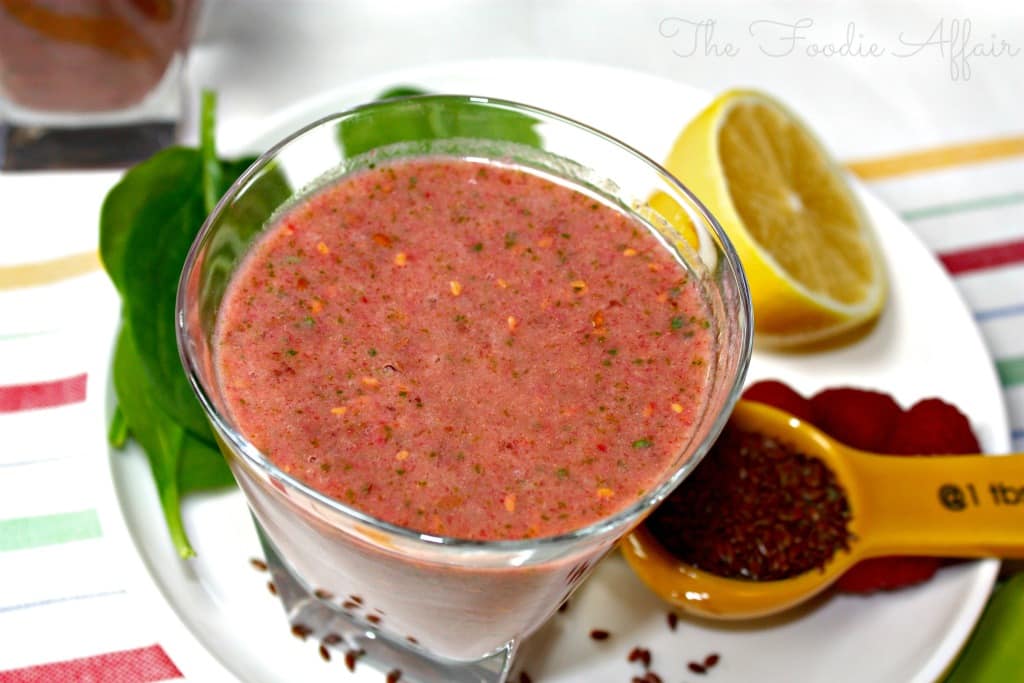 I sure enjoyed the holidays! I was in vacation mode for two weeks! I baked, ate cookies for breakfast, visited friends and family, and then had more cookies for lunch!  I slept in and stayed in my pajamas until noon on some days, and worked out late afternoons or not at all.
It was nice, but after feeling completely lackadaisical most days, I learned that since I don't have young ones to watch over, I prefer having a regular routine that gets me out of my house! Otherwise, I have no time limit controls in place, and get in a zombie state spending too many hours watching shows like Millionaire Matchmaker.
Have you seen it? It's a reality show about getting potential mates that are millionaires. I'm NOT joking! I watched episode after episode and THEN started to wonder, uhhhh, at what point did I miss my opportunity to be a millionaire??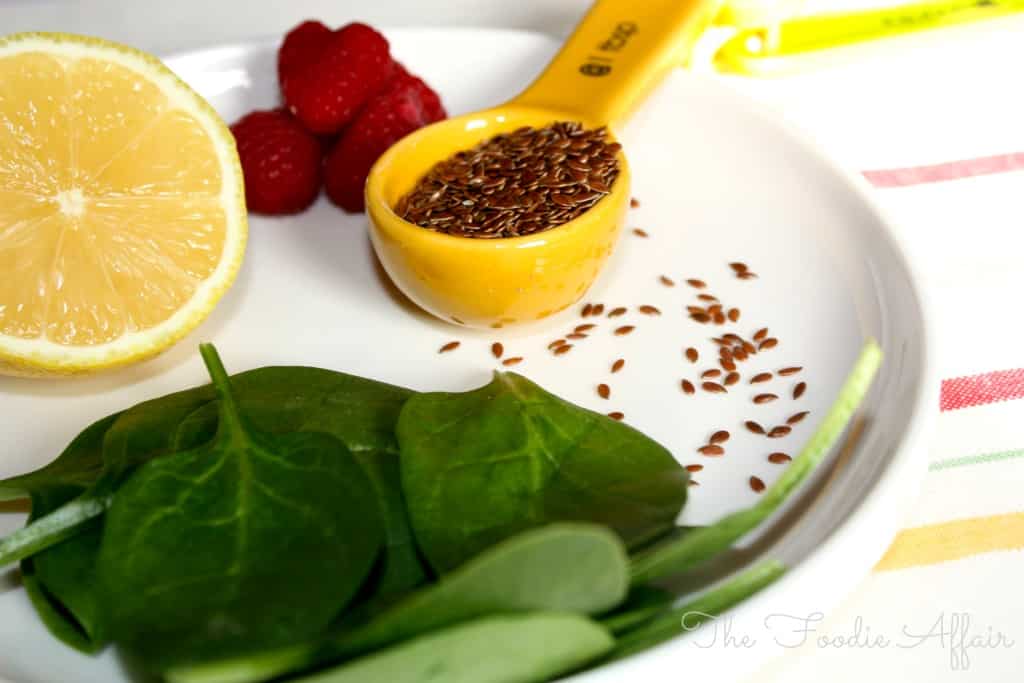 To clarify, even if I was still waiting for my Officer and Gentleman to enter my life, bucks or no bucks in the bank, I couldn't fathom being interested in paying a woman looking for her own prince to find me a lifetime mate! …
BUT it sure would be nice to have the resources to toss money around in other ways, like jetting off in a private jet while drinking Cristal Champagne whenever I pleased!
Ok, see what happens when I get off my schedule, I start chatting about TV!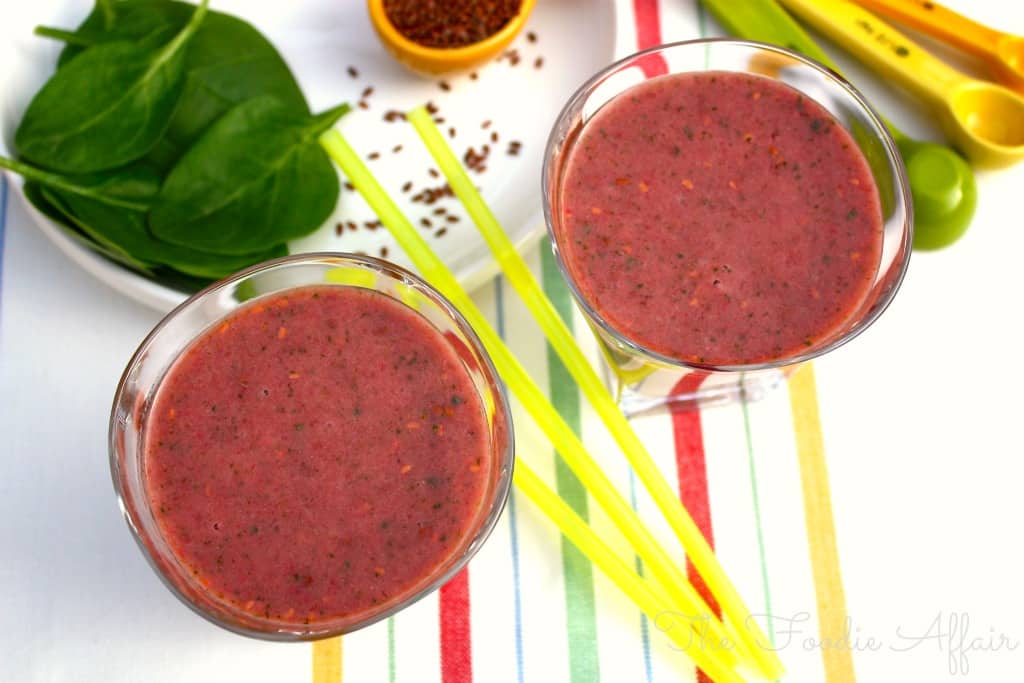 Back to reality, and back to the office I go with a Raspberry Detox Smoothie! My body definitely worked overtime trying to process that extra sugar I enjoyed over the holidays.  Anytime you want to reset your diet, I suggest going straight to the blender and mix up a smoothie.
I found this smoothie on Dr. Oz's website (yep, watched that daytime show too!) He suggests a 3 day detoxification plan, but I know that would be a method for failure for me. I can sip on a couple of smoothies a day, but not as a replacement for all my meals, several days in a row!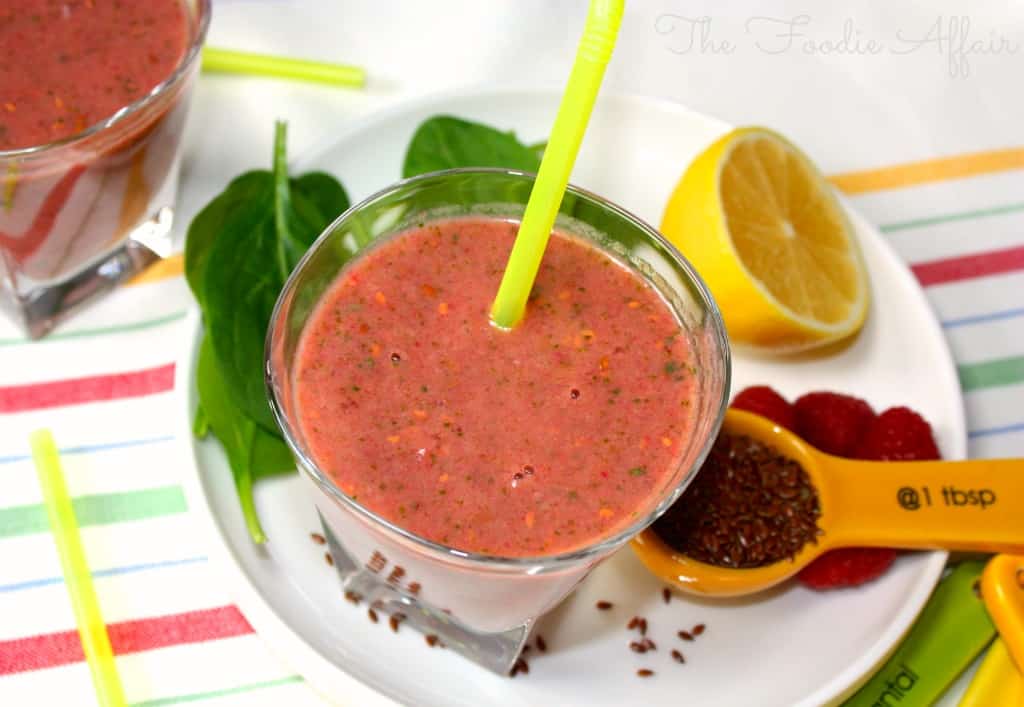 Replenish your body by blasting it with whole foods. This smoothie tastes refreshing, and I plan on blending it up the next several mornings!
There are lots of antioxidants from the berries, the banana replenishes your potassium levels, and you'll get an extra dose of Vitamin C from the lemons. The Almond butter has good fats that will fill you up, the spinach is loaded with fiber and Vitamin K, and the flaxseed has omega-3 and other cancer fighting ingredients.
Good stuff, says foodie Sandra!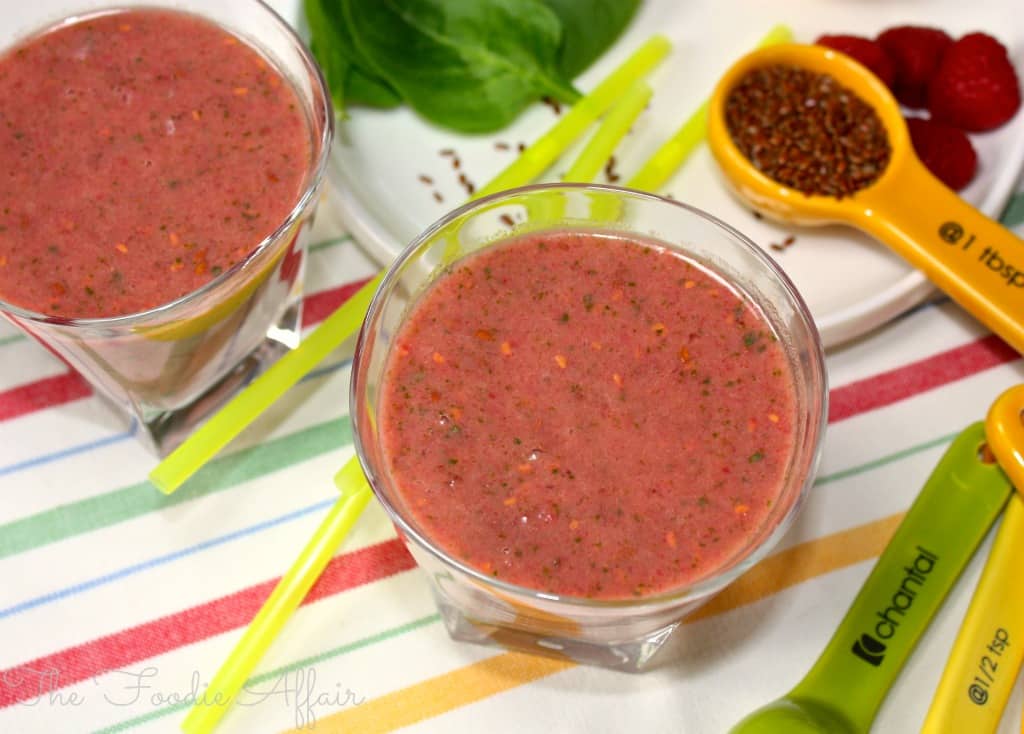 Yield: 1
Raspberry Detox Smoothie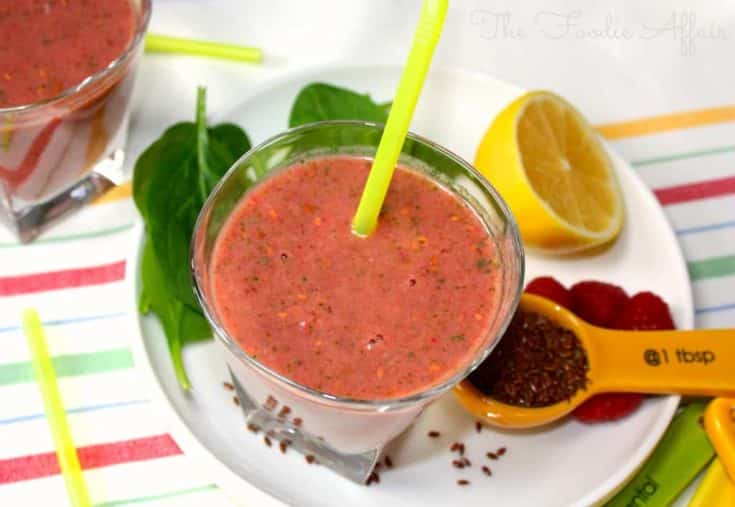 Add heathy ingredients to your diet with this detox smoothie!
Ingredients
1 cup water
1 tablespoon flax seed
1 cup raspberries
1 banana, frozen
1/4 cup baby spinach
1 tablespoon almond butter
2 teaspoons lemon juice, freshly squeezed
Instructions
Combine all ingredients in a blender or food processor and pulse until liquified.


Recipe from Dr. Oz's 3-day detox cleanse. Full details can be found here.
Try my Peppermint Smoothie with Yogurt too!!