Leprechaun juice! That's what I should have called this Spinach and Avocado Smoothie! Healthy, creamy & smooth, and tastes like a mint milkshake!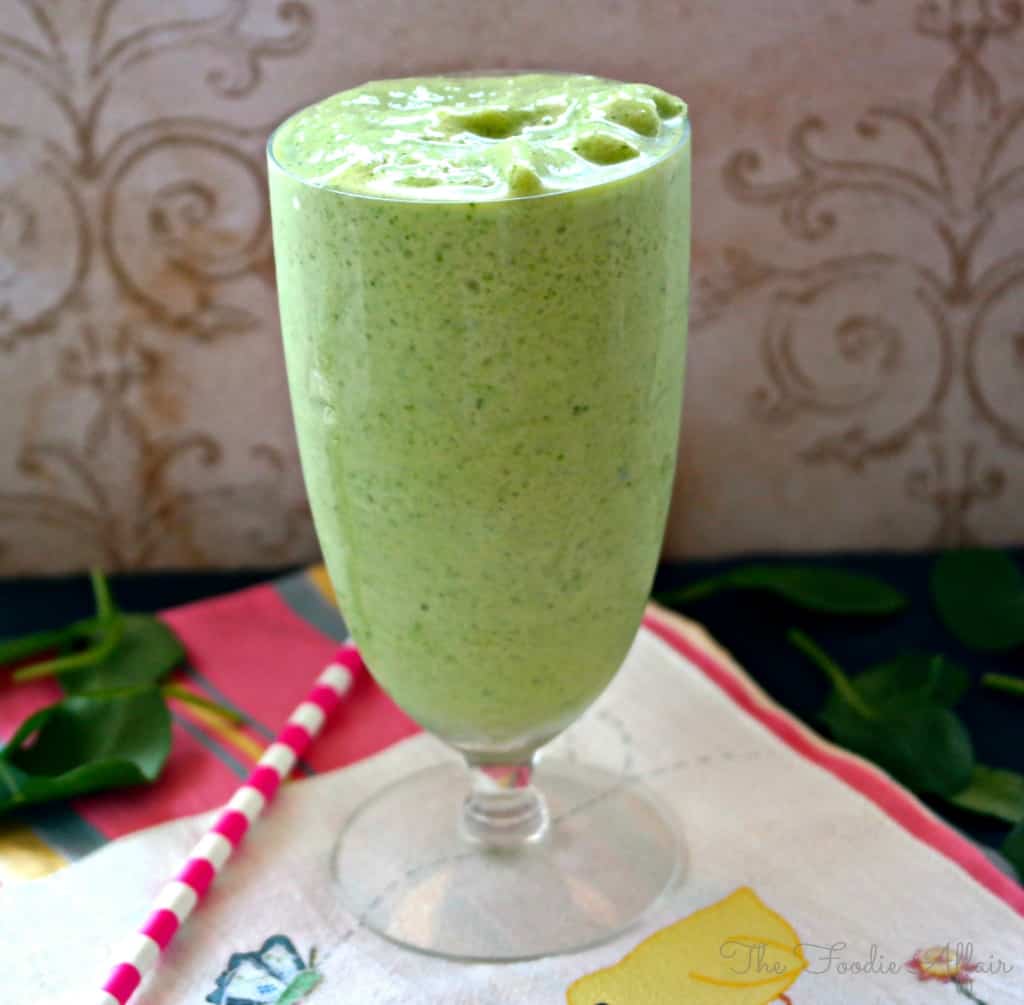 Happy St. Patrick's Day! I thought I would share a delicious smoothie recipe that I just discovered this weekend!
Before you turn your nose to the idea of drinking spinach and avocado together, trust me when I tell you that you'll love the flavors in this smoothie.
Avocados are high in fat, but it's the good kind of fat that will keep you full for hours, and avocados have lots of vitamins and antioxidants! Spinach is another superfood, and the two together are delicious. I know you'll love this smoothie because I added some peppermint extract, so it tastes like a scrumptious shake 🙂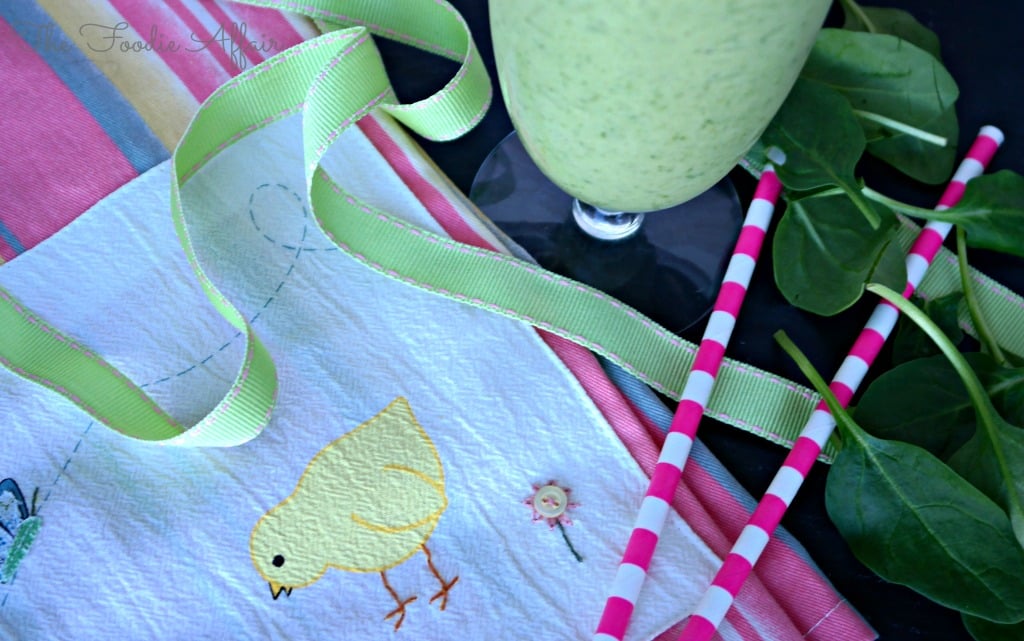 I got out of my comfort zone a bit for this combination, and I'm sure glad I did! As soon as I took a sip, I thought, Ohhh, I gotta share this one! I put the rest of the smoothie in a prettier cup, set up a little area to take photos, and then grabbed my camera. As I took a couple of pictures, trying to see where the best natural light was coming from, I heard a clink.
This is what happened —> #photooftheday – spinach and avocado smoothie gone very wrong!
A little gust of wind knocked my backdrop onto the glass.
Annoying! I was bummed to have to clean up that mess, but even more disappointed that I only got a couple of sips out of the whole drink! After some grumbling, and a few potty mouth words, back to the kitchen I went to make another batch!
My friend, Sarah mentioned that it was the tricks of a leprechaun that caused the havoc – lol.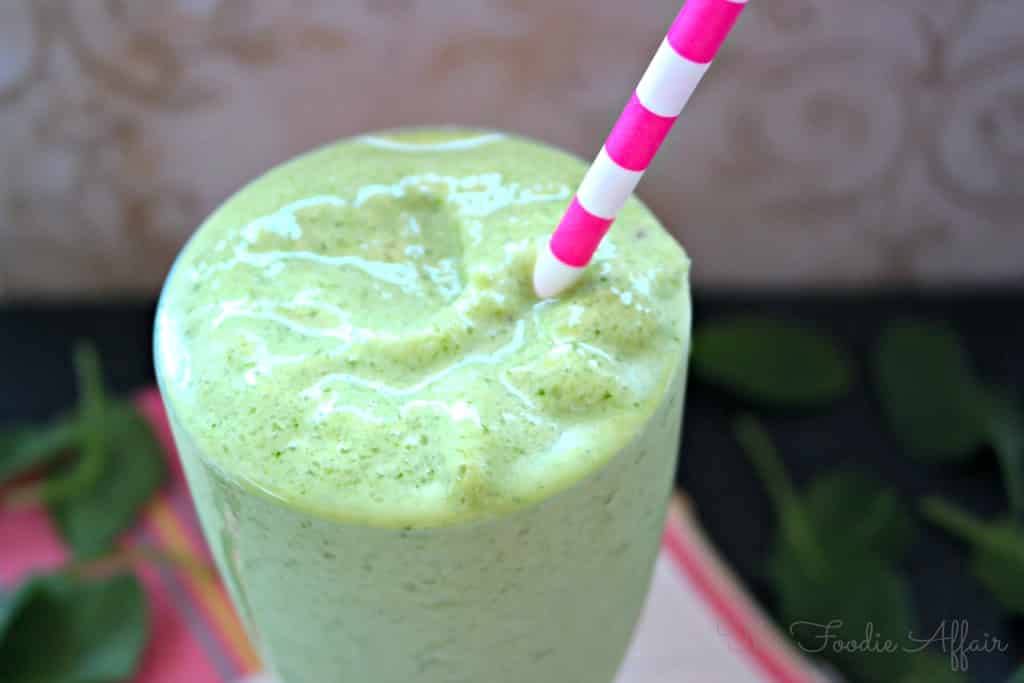 Yield: 1
Spinach and Avocado Smoothie
Ingredients
1 cup milk of your choice (I use an unsweetened almond & coconut blend)
1 serving vanilla protein powder (adjust to the amount of protein you want to add)
1 cup baby spinach, loosely packed
1/2 small avocado
1/4 teaspoon peppermint extract
1/2 teaspoon vanilla extract
sweetener of your choice (Stevia, coconut sugar, honey, xylitol) optional
1-2 cups ice
Instructions
Add all ingredients into a blender and pulse until there are no chunks of ice. Enjoy!
Notes
Adjust the protein powder to the amount of protein you prefer. Half of a serving of the brand I use is 12 grams of protein, a good amount for a snack or in between meal. For a meal replacement, I added the whole service of protein for 24 grams.


Recipe inspired from Real Food Shamrock Shake by Dietitian Cassie