Bourbon Slush, a fruity cocktail with bourbon whiskey, lemonade, orange juice and brewed tea mixed together and frozen.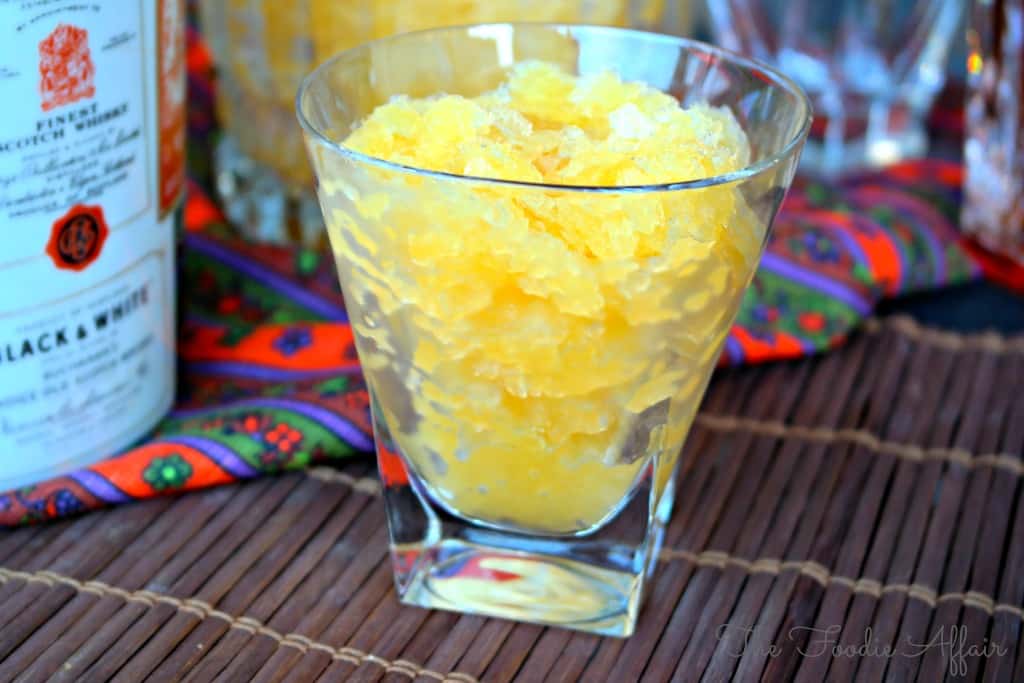 I'll hush about our weather here in California since I know so many of you are still seeing icicles from your windows, and I am not. But even if your flip-flops are buried at the bottom of your closet, I still think you should enjoy a little sunshine in the way of this Bourbon Slush!
There is no reason to wait for spring or summer to enjoy this boozy slushy! Mix everything together and partake in a glass or two this weekend!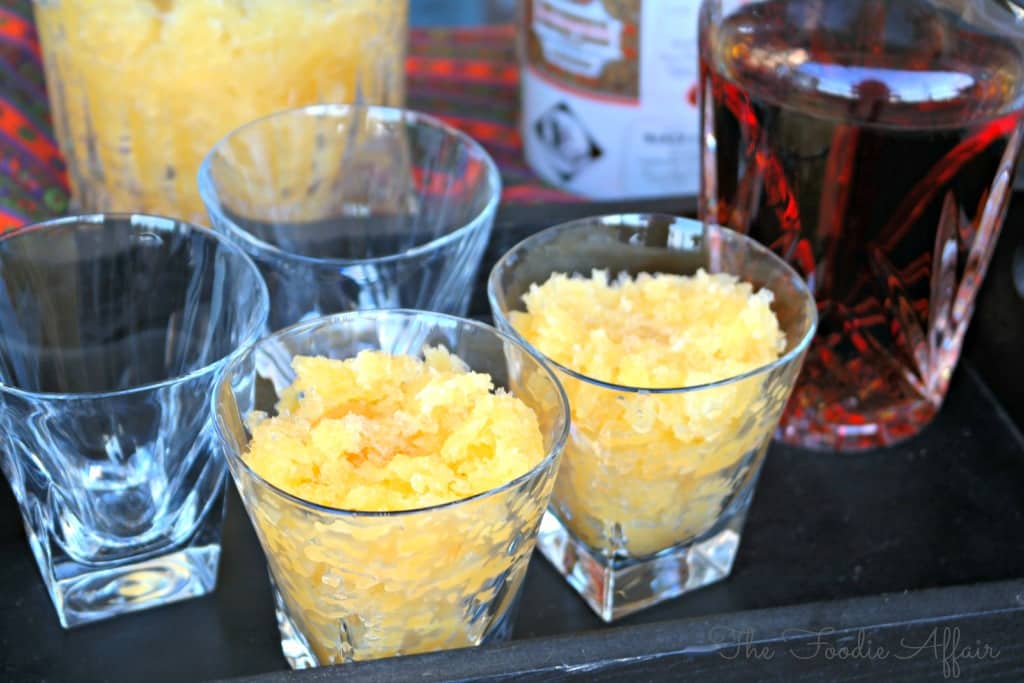 Remember that I told you about my hubby's Mardi Gras birthday celebration?  In addition to the BBQ Shrimp that I served, I also mixed up this cocktail, and it sure helped cool down the heat from those spicy shrimp! The two are a fabulous duo.
I served wine and beer as well as non-alcoholic beverages for our guests, but I thought a signature cocktail would be a fun addition. Hidden in the sweet fruit juices, you can taste a hint of bourbon. It's not overpowering, so it goes down pretty easily, and it's quite tasty!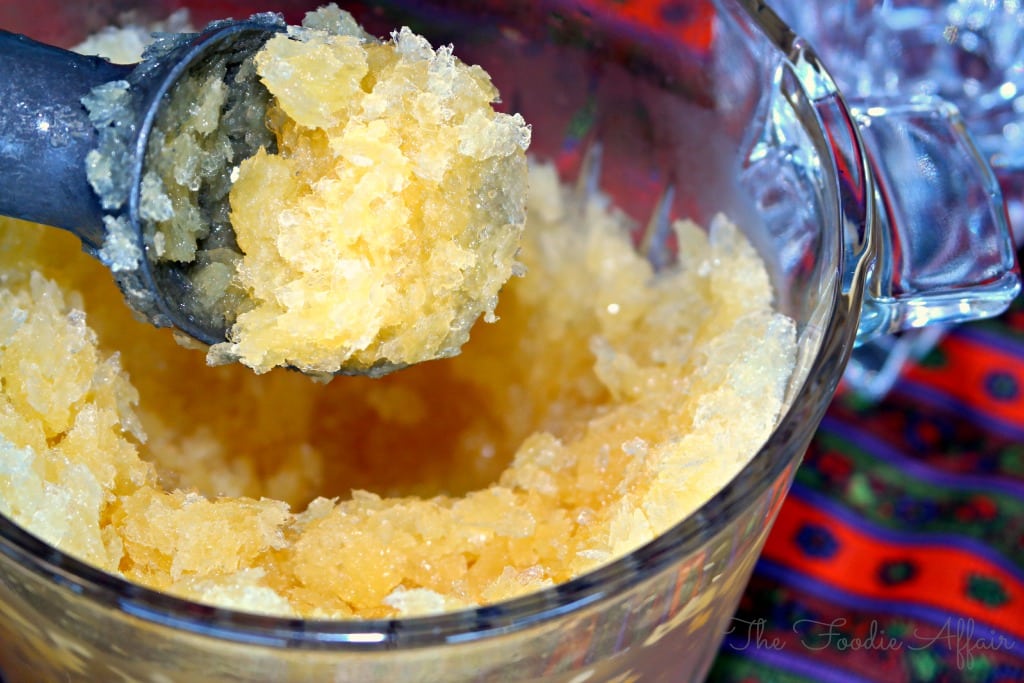 I made a batch for the party, which was gone sooner than expected, and I have since made it another time when family was visiting from Wisconsin.
Mardi Gras birthday party goers were handed a glass, and with the warmth from our hands, it quickly melted from crystalized ice to the perfect slush. I broke out the Dixie cups (not pictured) for our family and we drank them as if they were in shot glasses 🙂
The fruit juices kind of fools you into thinking you are sipping an pine-orange breakfast drink, so it goes down pretty easily, but be careful because you won't initially feel the bourbon zing. After a few sips and the initial Mmmm, you'll be drinking it a little quicker.  You're forewarned  🙂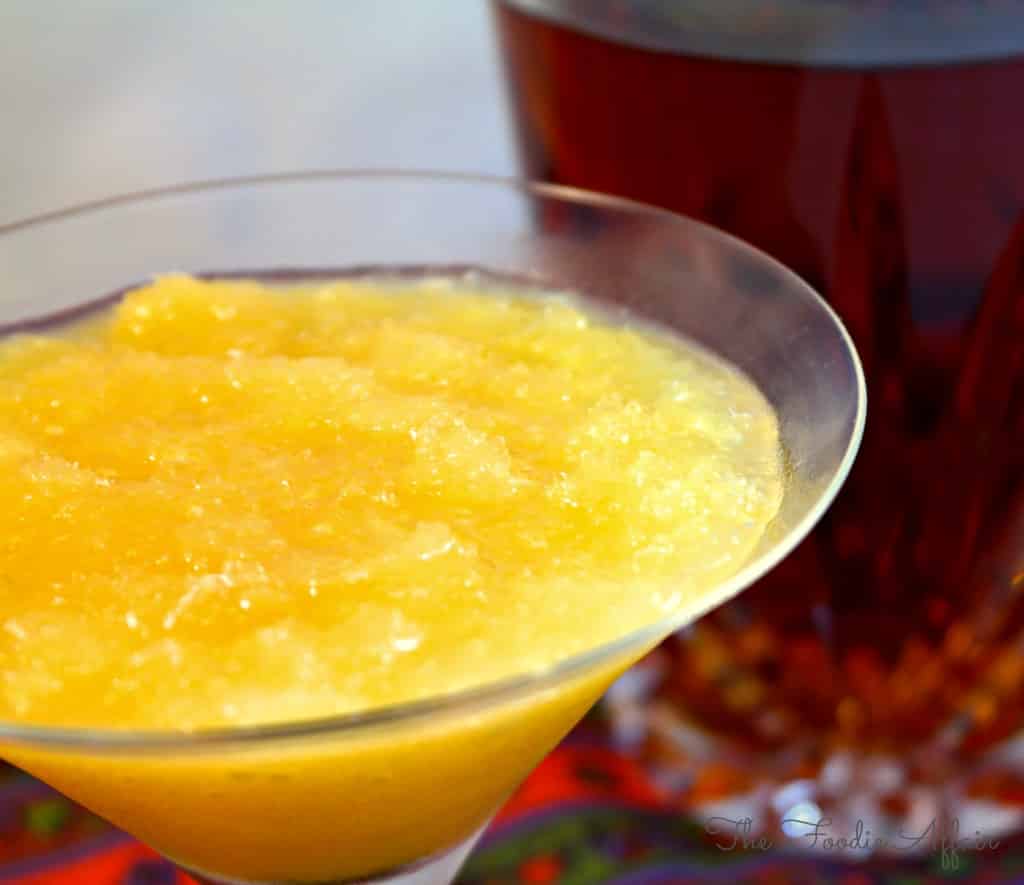 Prep Time 5 minutes

Cook Time 6 hours

Total Time 6 hours 5 minutes
Ingredients
1 cup brewed tea, double strength and hot
1/4 cup granulated sugar
6 1/2 cups water
1 1/2 cups bourbon
6 ounce frozen lemonade concentrate, do not dilute
6 ounce orange juice concentrate, do not dilute
Instructions
Add two tea bags to a cup of hot water and let steep for a couple of minutes.
In a large freezable container mix together the sugar and hot tea until the sugar dissolves. Pour in the remaining ingredients and stir until well mixed. Freeze for at least 6 hours or overnight. About 1-2 hours before serving, remove from freezer. Stir to get a slushy before serving.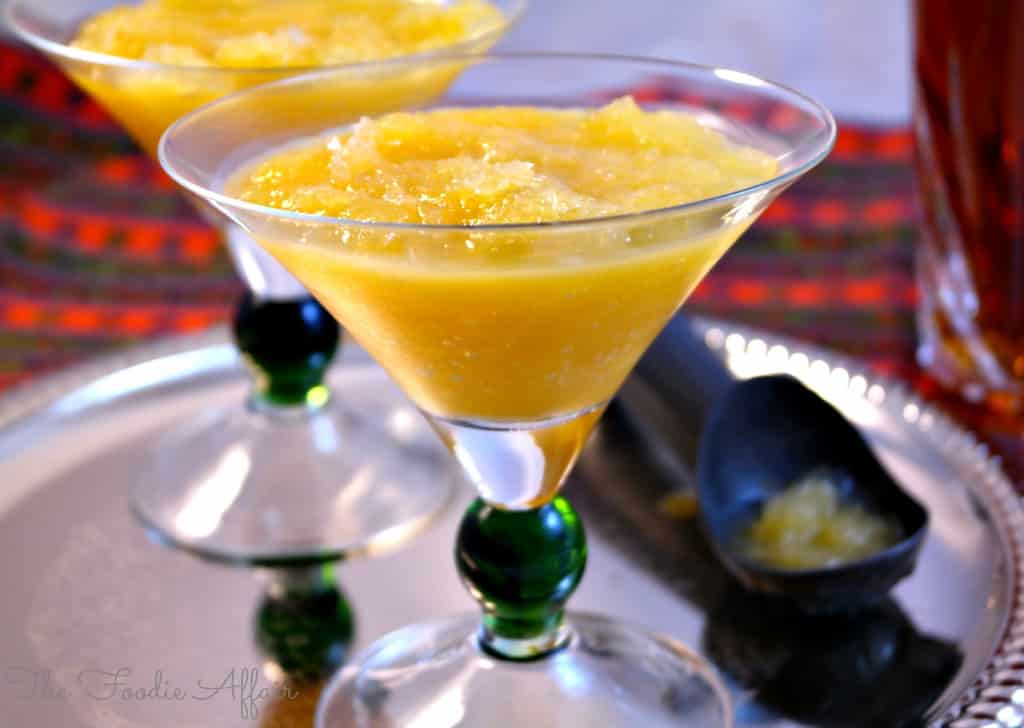 This cocktail was also shared at The Magical Slow Cooker.