This fuss-free healthy Tilapia with Avocado Mango Salsa can be on your table in under 20 minutes!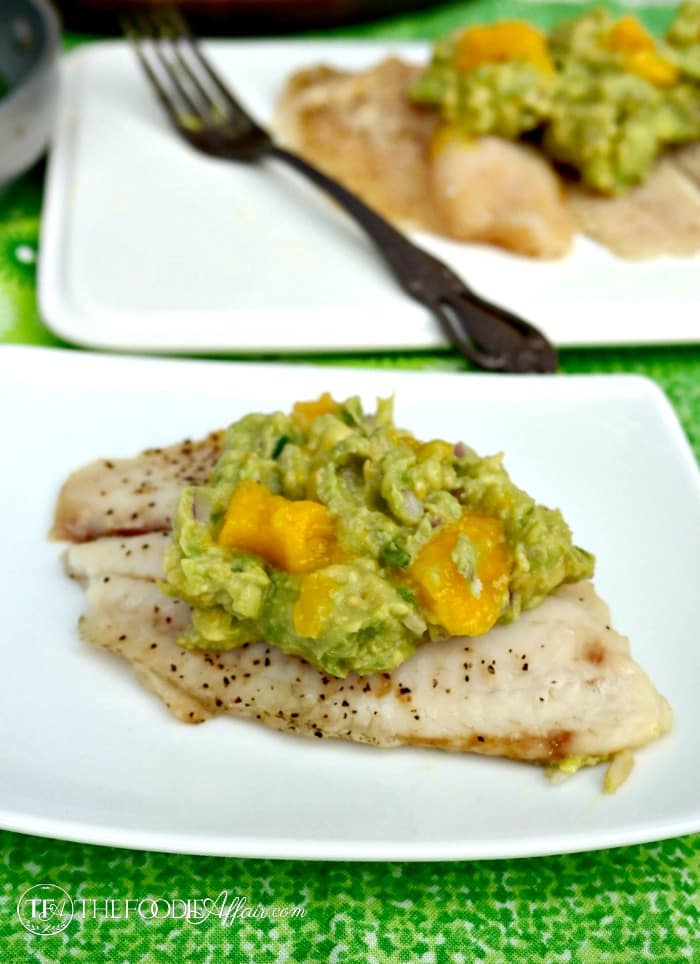 What do you do with two avocados that are on the brink of being tossed and a sweet mango? You make a quick topping for fish!
Technically calling this a salsa is a stretch because there are no tomatoes in this dish like you see in this Pico de Gallo, a real chunky salsa, but sometime you just gotta go with what you have on hand! My avocados barely made the cut. I was contemplating on tossing them because I wanted to make a chunky avocado and mango topping, but instead of ditching my plans I mixed the avocados like you do for guacamole and added the chunks of mango!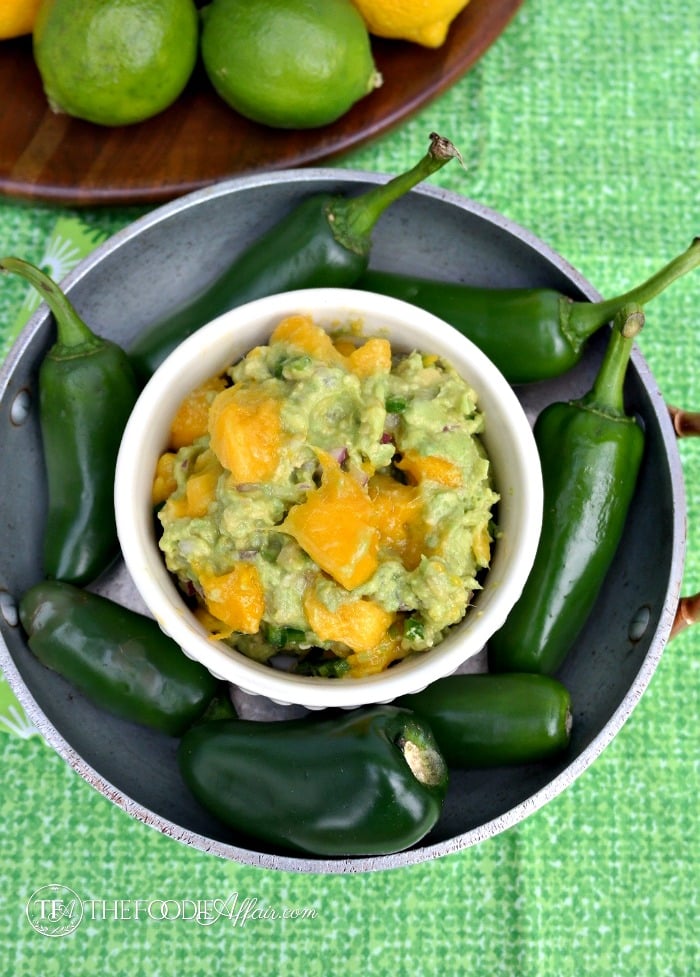 The sweet mango with the smooth avocado and a spicy bite from the jalapeño is delectable together! This made a simple and satisfying dinner for Alan and I. The avocados always add extra fiber to foods so it helps you feel full longer. Plus avocados are high in monounsaturated oleci acid, a "heart healthy" fatty acid. The same stuff that is believed to be one of the main reasons for the health benefits of olive oil. Paired with a hearty dose of protein from the fish makes this recipe a nutritious powerhouse!
You also might want to try these tilapia fish tacos!
Yield: 4
Tilapia with Avocado Mango Salsa
Ingredients
4 tilapia filets (or any white fish)
1 1/2 limes divided
2 ripe avocados
1 medium mango, diced
1/3 cup cilantro, chopped
1/4 cup red onion, diced
1 Jalapeño, diced
kosher salt to taste
Instructions
Preheat oven to 425 degrees.
Place fish on a baking sheet and squeeze 1/2 lime juice over the fish and season with salt and pepper. Cook 7 minutes for thinly sliced fish or cook until opaque and cooked through.
While fish is cooking, in a medium bowl mash avocados. Squeeze juice for 1 lime and fold into mix. Add diced mangos and Jalapeño. Season with salt and pepper. Add to cooked fish.