A simple marinade for this Miso Maple Glazed Chicken recipe can be used on any cut of chicken; wings, drumsticks or chicken breasts!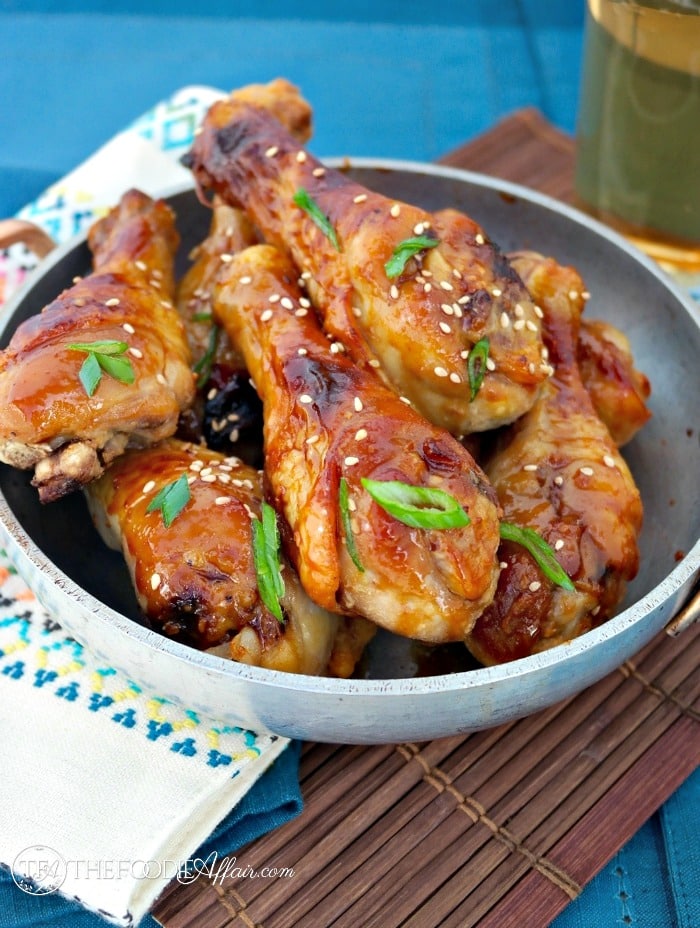 Miso or miso paste is a savory Japanese seasoning made from soybeans. You might be familiar with miso soup, but don't limit this fermented nutrient packed food to one favorite dish. Miso can be used in stir-fry, dressings, and marinades!
I used this simple marinade on drumsticks for a hearty appetizer, but this can also be served as a main dish with a side of sticky rice and fresh green beans!
The tangy and sweet flavors of this  sauce is quite versatile and can be used on a variety of meats or fish! In fact, I'm anxious to try this on salmon!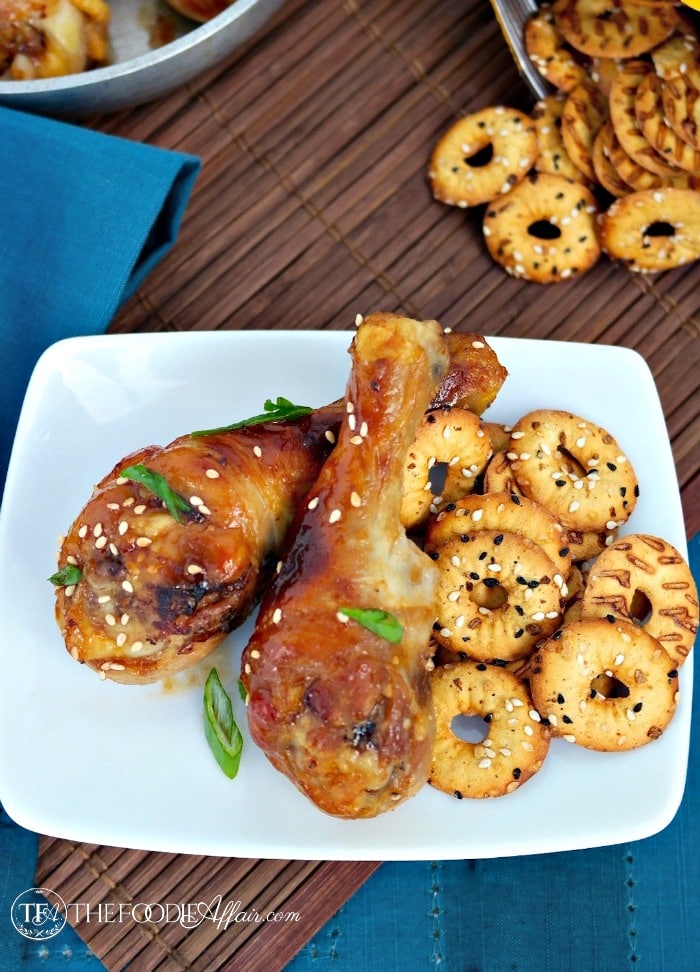 Be sure to use 100% pure maple syrup, not pancake or waffle syrup. Maple syrup is more expensive, but the difference in flavor is well worth the price!
Miso can be found in Asian markets (that's where I bought mine) in the refrigerator section or many larger supermarkets will carry it in the organic section where tofu is stocked.
This finger-licking chicken is kid and adult approved 🙂
You also might be interested in trying these Pork Rice Balls or Shrimp in Coconut Sauce.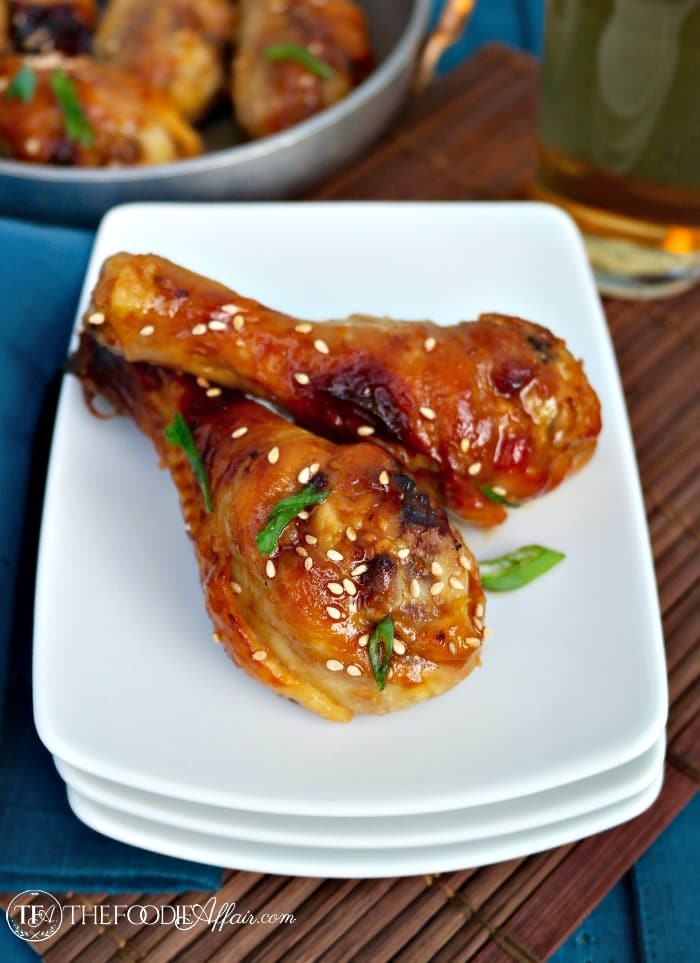 Yield: 4-6
Miso Maple Glazed Chicken
Ingredients
1 tablespoon baking powder
1/2 cup 100% pure maple syrup
1/4 cup miso
2 pounds chicken
green onions (optional)
sesame seeds (optional)
Instructions
Mix together baking powder, maple syrup, and miso. Place chicken in a gallon ziplock bag and pour marinade over the chicken. Marinade in the refrigerator for up to 24 hours.
Place chicken with a baking sheet lined with foil. Bake until no longer pink at the bone and the juices run clear, about 35 minutes, turning chicken once or twice. Top with green onions and sesame seeds.