Rich and creamy Homemade Irish Cream can be used in a variety of beverages as well as in baked goods!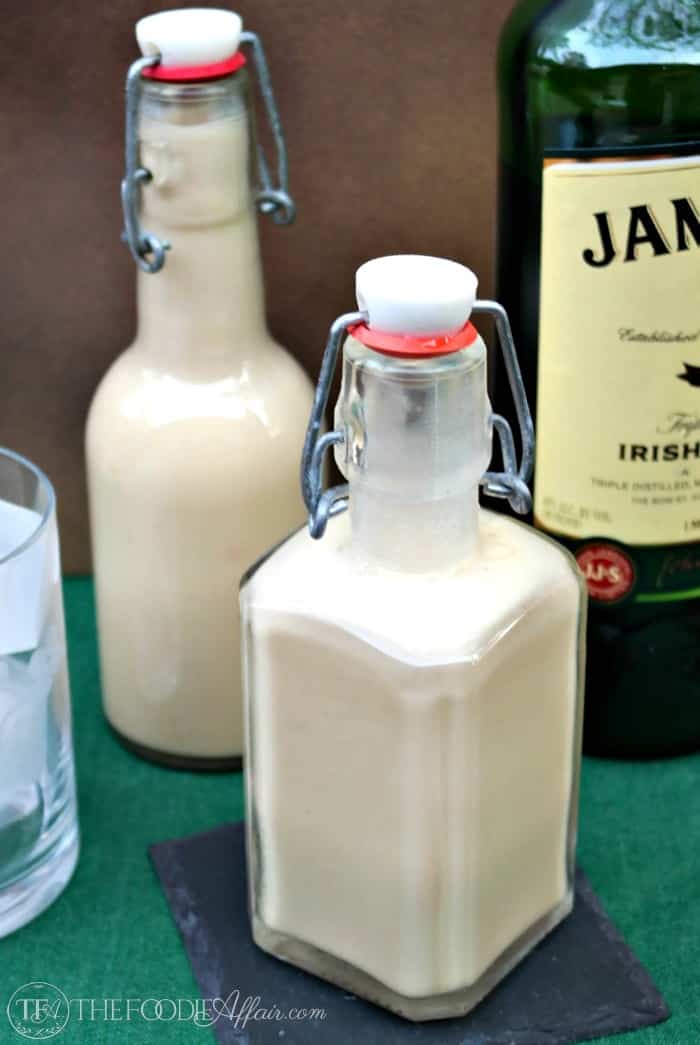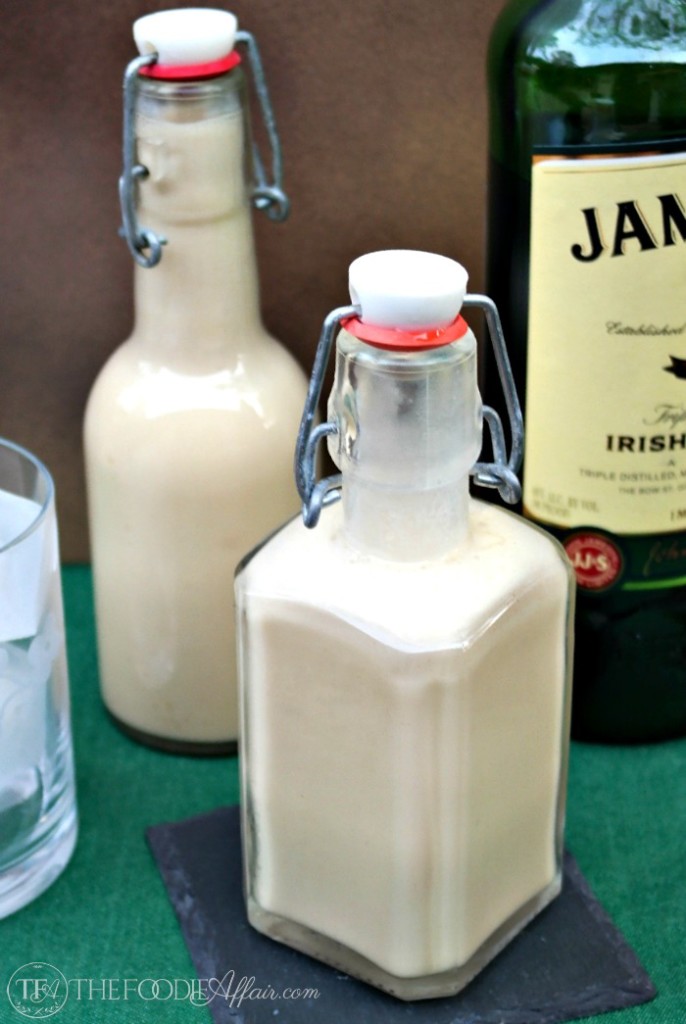 Homemade Irish Cream
Let's get the Saint Patrick's Day party started with this copycat Bailey's cream liquor!
Homemade Irish cream is made from a mix of cream, sweetener, cocoa and a fine Irish whiskey!
This flavorful liquor is easy to make, and fresher than the store bought version!
Splurge a little and enjoy this liquor on its own, add it to coffee like you would a creamer or use it in a cocktail like this Bailey's Irish Martini from An Affair From The Heart!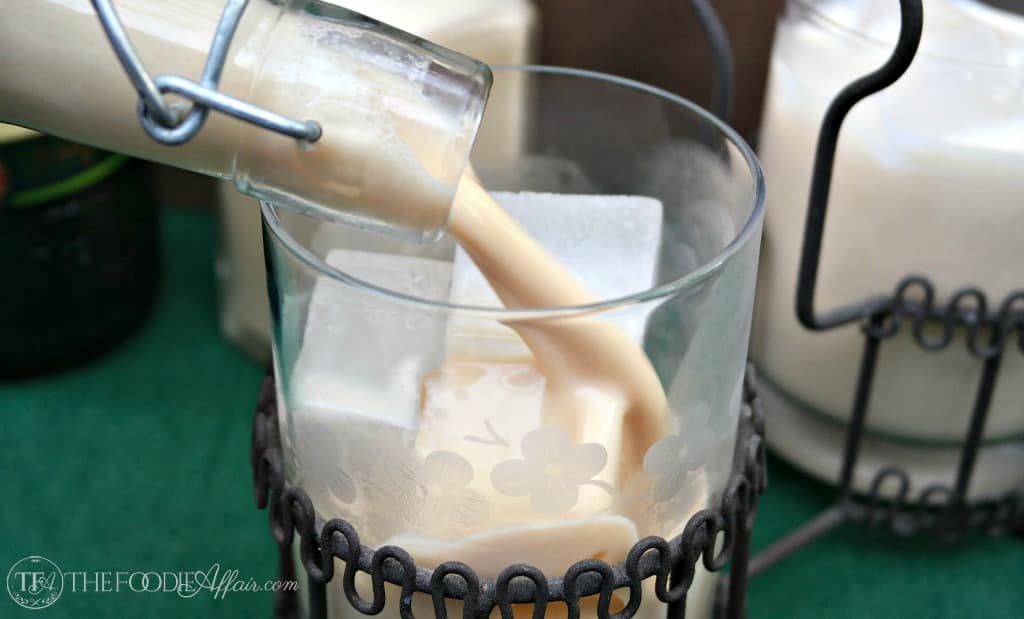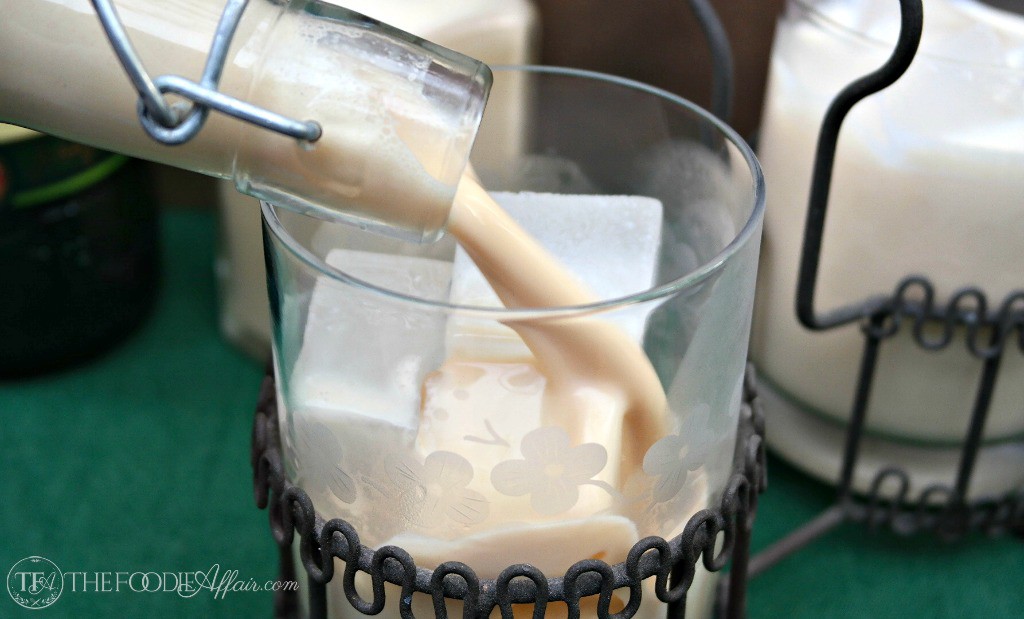 Don't limit this liquor to beverages though! This can also be added to baked goods for a luxurious flavor!
To get you started with some ideas I'm sharing recipes for brownies, cupcakes, cookies and cheesecake. 
All great recipes to share at a Saint Patrick's Day party or festive adult event!
You may find a new favorite dessert after baking one of these fun treats!
Cream Cheese Frosted Baileys Brownies from Who Needs a Cape?
Irish Cream Cheesecake from An Affair From The Heart
Spinach Cupcakes with Irish Cream Frosting from Renee's Kitchen Adventures
Bailey's Irish Kiss Brownie Thumbprints from The Frugal Foodie Mama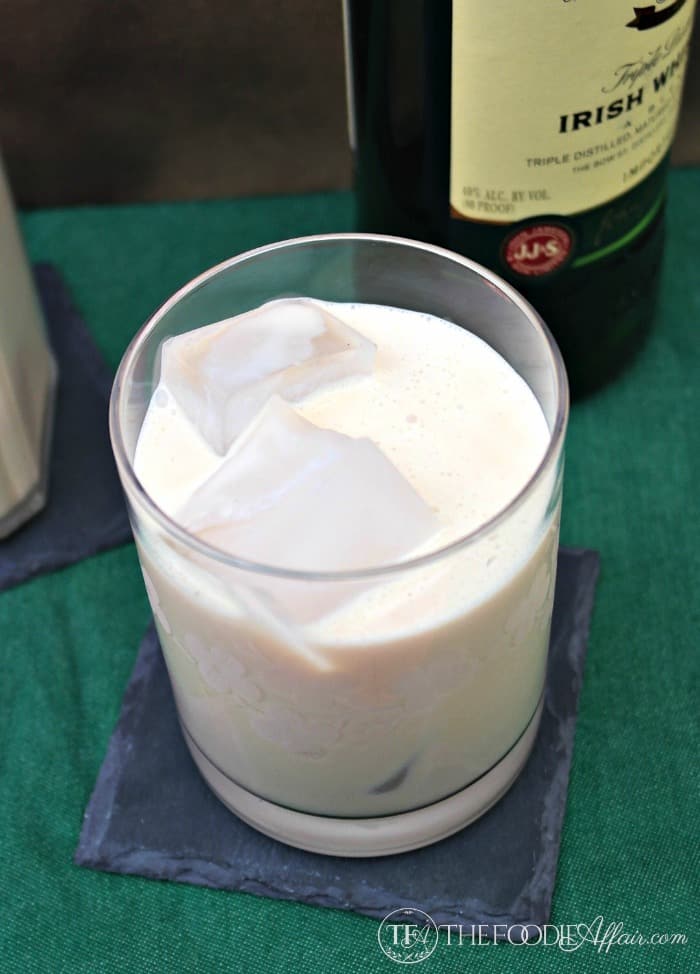 Yield: 3 cups
Homemade Irish Cream
Ingredients
1 cup heavy cream
1 (14 ounce ) can sweetened condensed milk
1 1/2 cups Irish whiskey
1 1/2 teaspoon instant coffee granules
1 teaspoon vanilla extract
1/2 teaspoon almond extract
1/4 teaspoon unsweetened cocoa
Instructions
Add all ingredients to a blender and pulse until smooth. Pour into a clean glass container and keep refrigerated. Gently shake before using.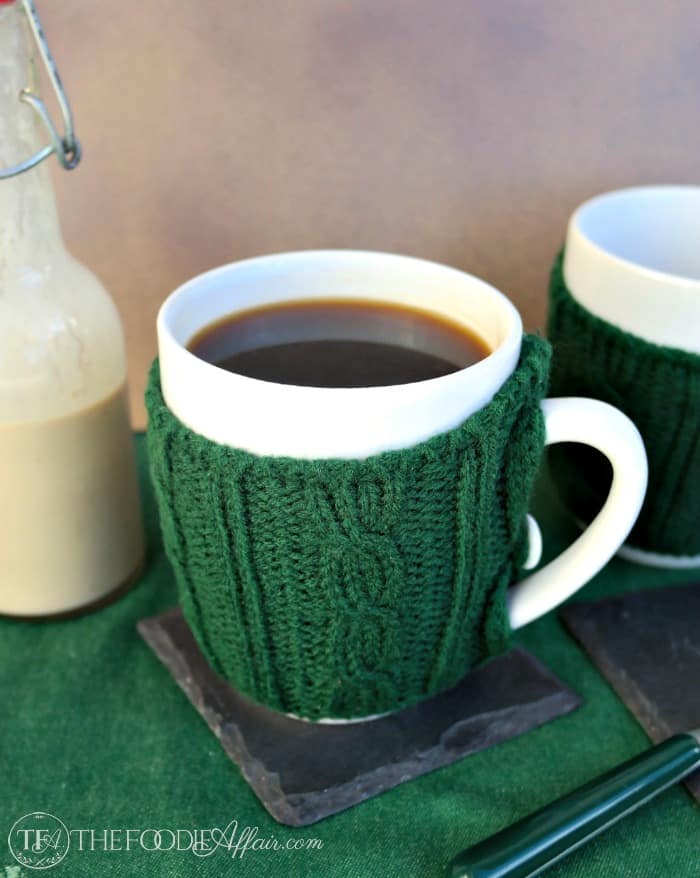 A batch of this liquor will keep fresh for a couple of weeks in your refrigerator. I enjoyed adding a little splash to my coffee. 
After the initial sweet flavor, a hint of the whiskey sneaks through adding a warming and delicious combination!
This also would be a wonderful homemade gift for someone special!
P.s. If you would like an alcohol-free coffee creamer this Homemade Coffee Creamer is delicious!