Healthy Red Enchilada Sauce is the base for many Latin dishes. Simple to make with carrots and spices for a fresh tasting sauce!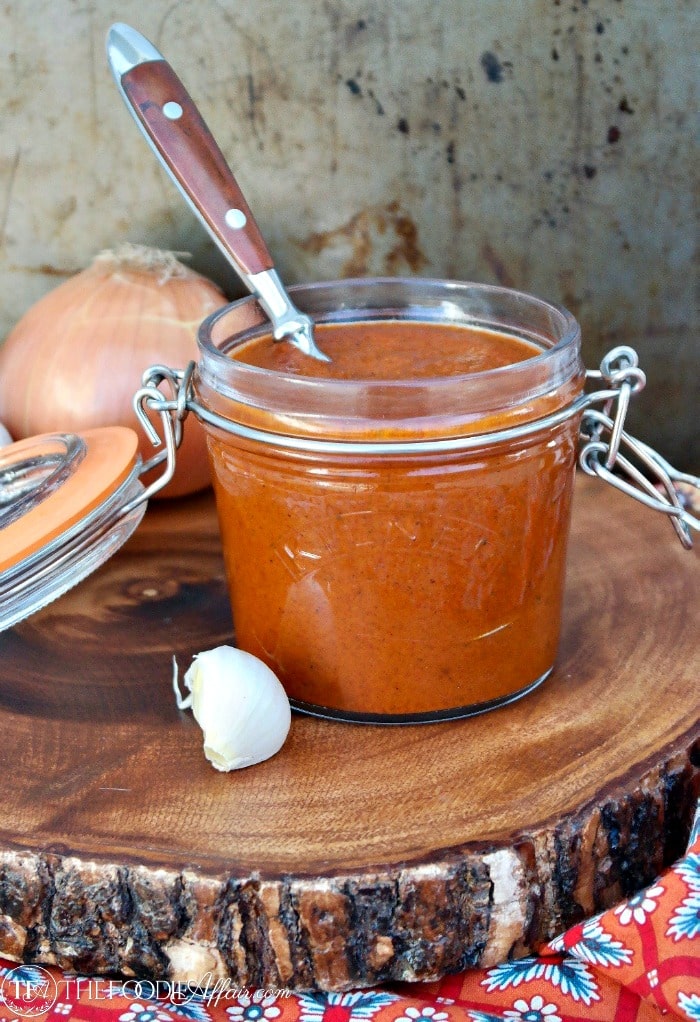 I'm a pro at making Tomatillo Salsa Verde and love to add it to my meals, but can you believe that I've never made a red enchilada sauce?
I've been relying on a couple of popular ready made brands that I always see in my grocery store and they taste good, but I recently noticed they are made with not so desirable ingredients like soybean oil and modified food starch, which is not food.
Healthy Red Enchilada Sauce is made with simple ingredients and it's easy to make!
Plus, the flavor is delicious!
If you want an enchilada sauce that will tempt you to use it in ways you never imagined (over scrambled eggs, as a dip for meatballs!), then you need to make this Healthy Red Enchilada Sauce!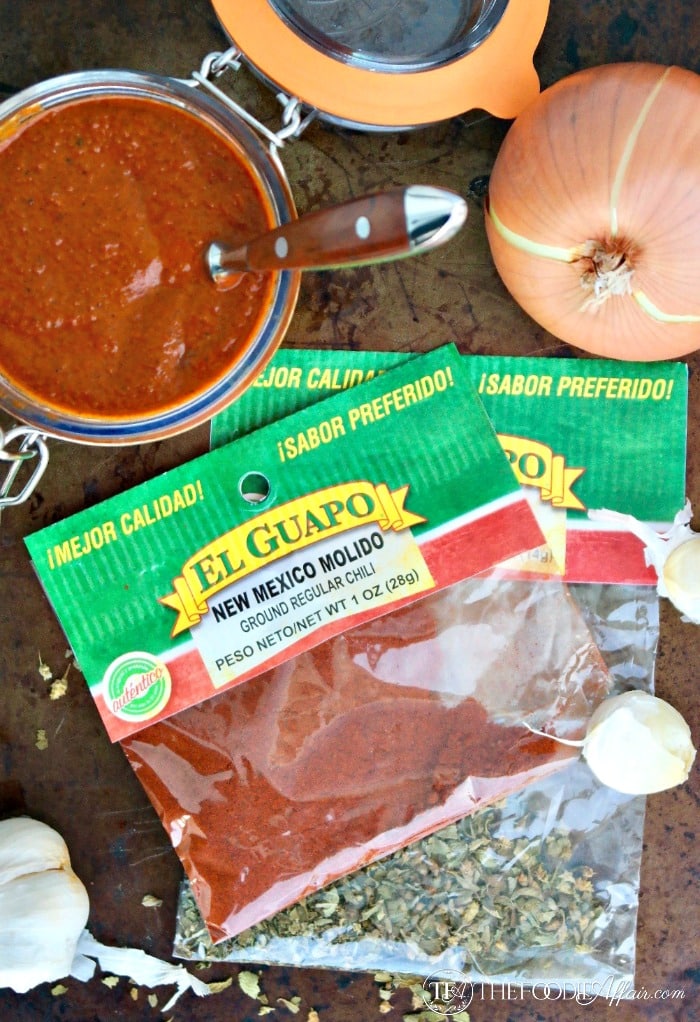 This recipe is from my friend Michelle who blogs over at A Dish of Daily Life.  Michelle recently had a serious surgical procedure done to alleviate some pain she has been dealing with, and thankfully she is recovering nicely, but it's hard for her to keep the same pace she was used to prior to surgery.
When you have your own business there is no sick-pay or vacation days that you can pull from when you are forced to take a break.
All bloggers rely on traffic to pay for a multitude of things.  From the web hosting fees to the energy bill!  To help Michelle out several of her friends are sharing her recipes so she continues to get new eyes on her awesome recipes!
Have you tried her Southwestern Black Bean Corn Salad? I have and it's fantastic!  You also might want to check out this Quick Beef Stew!  It looks like it would warm up some hungry bellies!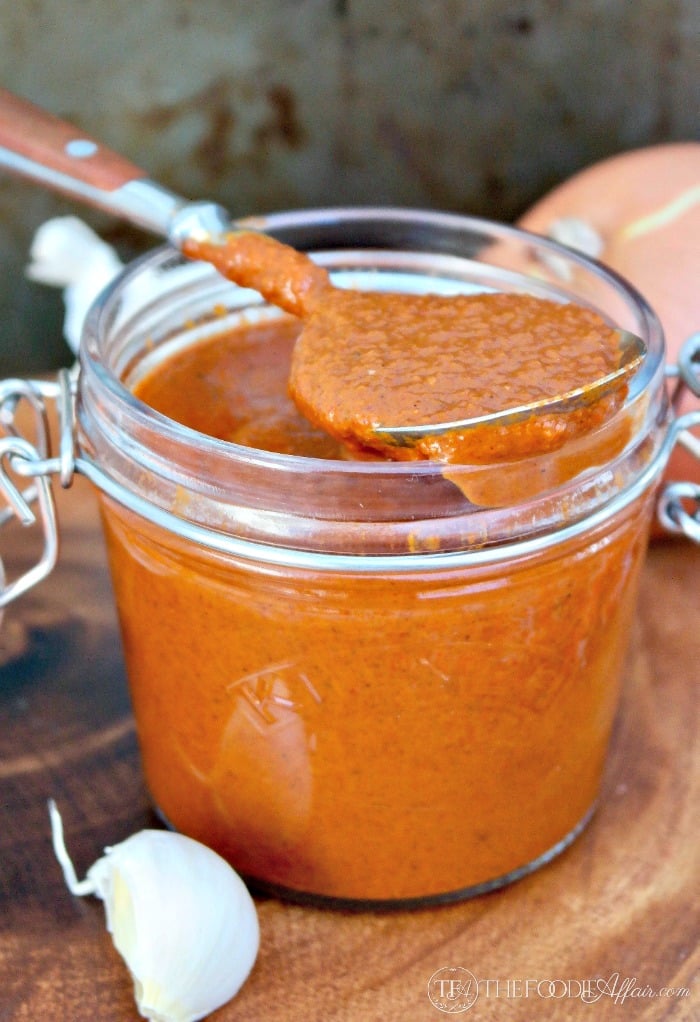 MIchelle shares lots of healthy dishes as well as some tasty treats. I have my eye on this White Chocolate Cranberry Pecan Fudge recipe!
For this Healthy Red Enchilada Sauce Michelle added carrots!  Carrots adds a natural sweetness that cools down the chili and it also acts as a thickener.
It's always a good idea to sneak in extra veggies whenever you can!  Michelle says that this sauce can be made in advance and frozen.
I'm going to have to make a double batch because I didn't have any left to freeze!
This recipe makes about 3 1/2 cups of sauce.  I used it in place of the green sauce in this Skillet Chicken Enchiladas Recipe and also added it over burritos, which is a copycat of what Alan orders when we go out to a local taqueria.  So many options!
Give this recipe a try.  I know you'll love it as much as I do!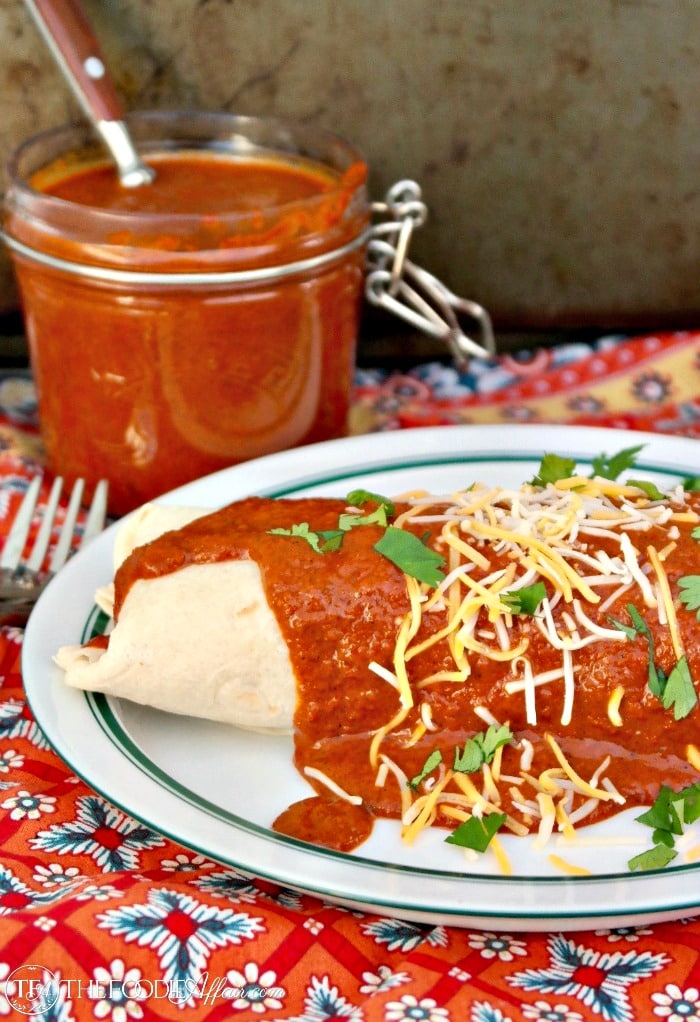 Healthy Red Enchilada Sauce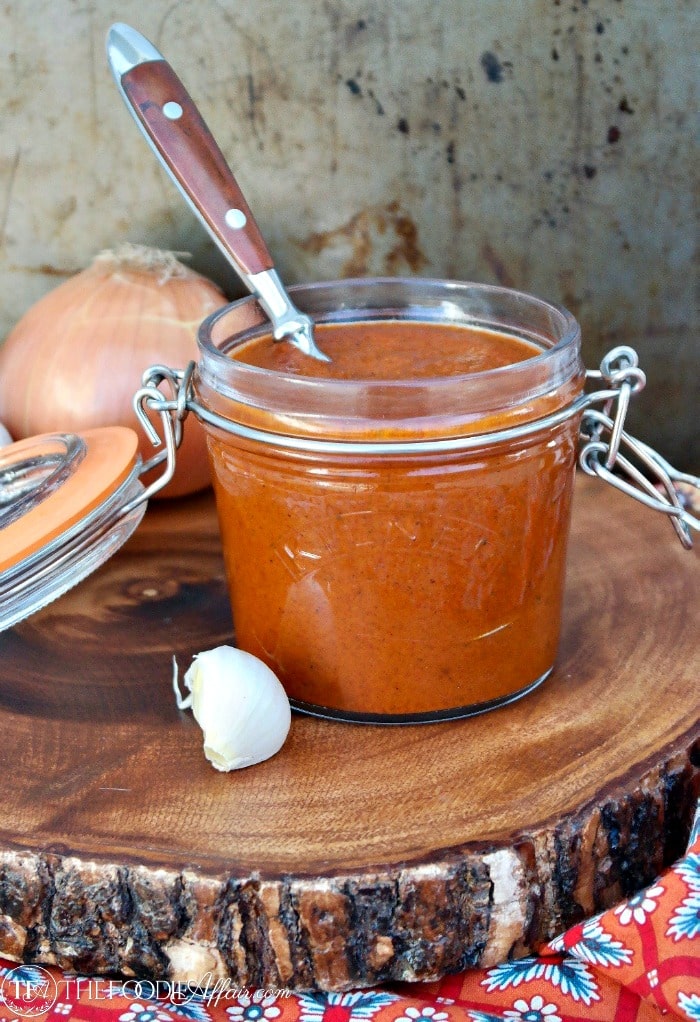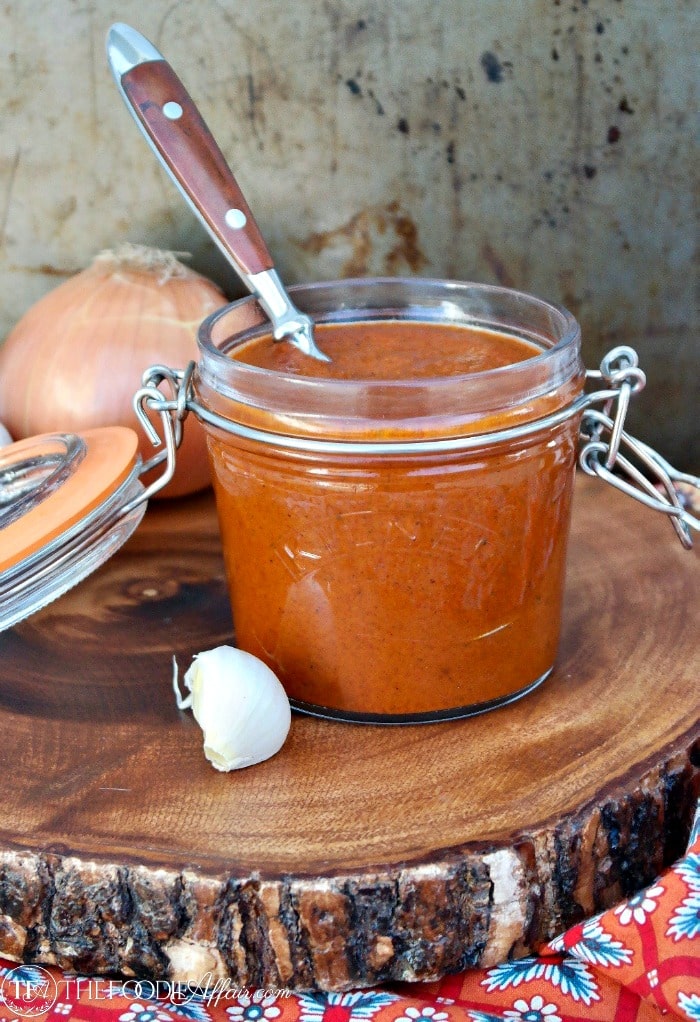 Ingredients
1/4 cup vegetable oil (I used 2 tbl butter and 2 tbl olive oil)
1 medium onion, diced
1 large garlic clove, minced
1 cup carrots, diced
2 tablespoons all purpose flour
1/2 cup chili powder (about 2 1/4 of chili packets - see photo)
2 1/2 cups water
1 teaspoon Mexican oregano
1 teaspoon ground cumin
Salt to taste
Directions
In a small sauce pan heat oil over medium heat.
Add onion, carrot, and garlic. Saute until softened and fragrant (about 3-4 minutes).
Stir in flour and chili powder and then add water slowly, stirring while adding it. Whisk until all ingredients are smooth. Stir in oregano and cumin.
Bring the mixture to a boil, and then reduce heat to a simmer. Cook for 20 minutes.
Puree with an immersion blender or carefully transfer to a blender.
Season to taste with salt.