This homemade raspberry syrup is made with three ingredients: fruit, water and sweetener!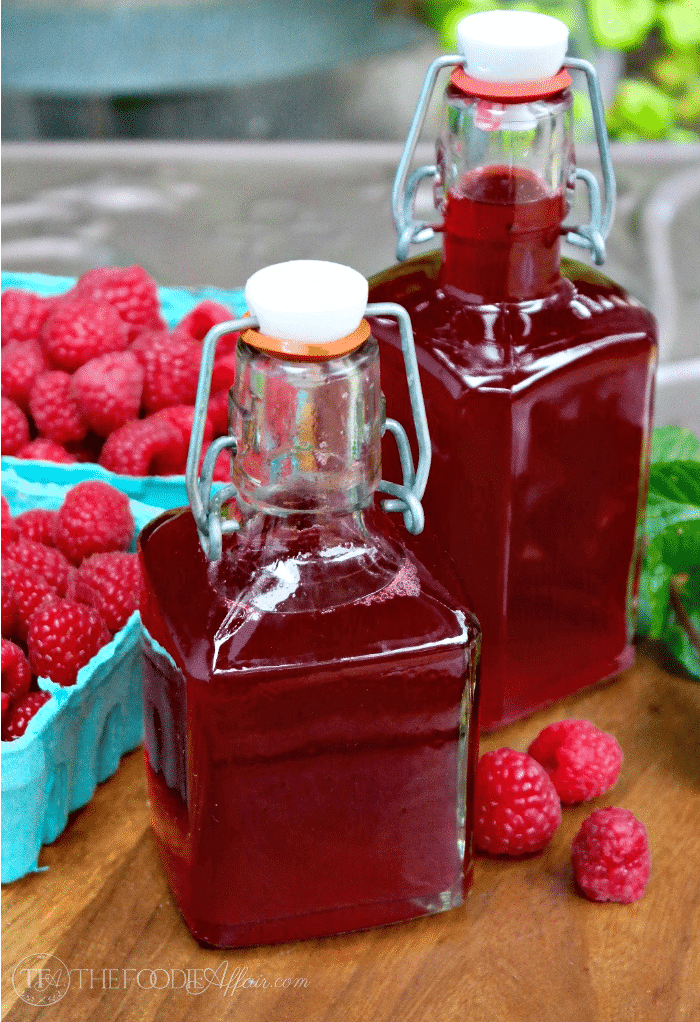 Raspberry Syrup
Doesn't the red from the raspberries look so pretty? No food coloring or preservatives are in this syrup! What a delicious way to enhance the flavor of tea, sparkling water or use to make cocktails!
I took soda off my shopping list several years ago. The drink used to be a staple in my diet and I would always have it in our refrigerator. I liked the convenience of popping open a flavored beverage, and I thought it was super cool to swap regular cola for diet saving 180 calories per drink!
Then (3-4 years ago) a health conscious co-worker shared with me some research on the health implications that diet soda can cause to our well-being.
Basically, the ingredients that are used in low/no sugar soda (saccharin and aspartame) can negatively impact our health (cancer).
On the other hand, the FDA states that the cancers reported only affect rats (learn more from the National Cancer Institute). Regardless of which side of the fence you lean towards, I decided to limit my soda intake.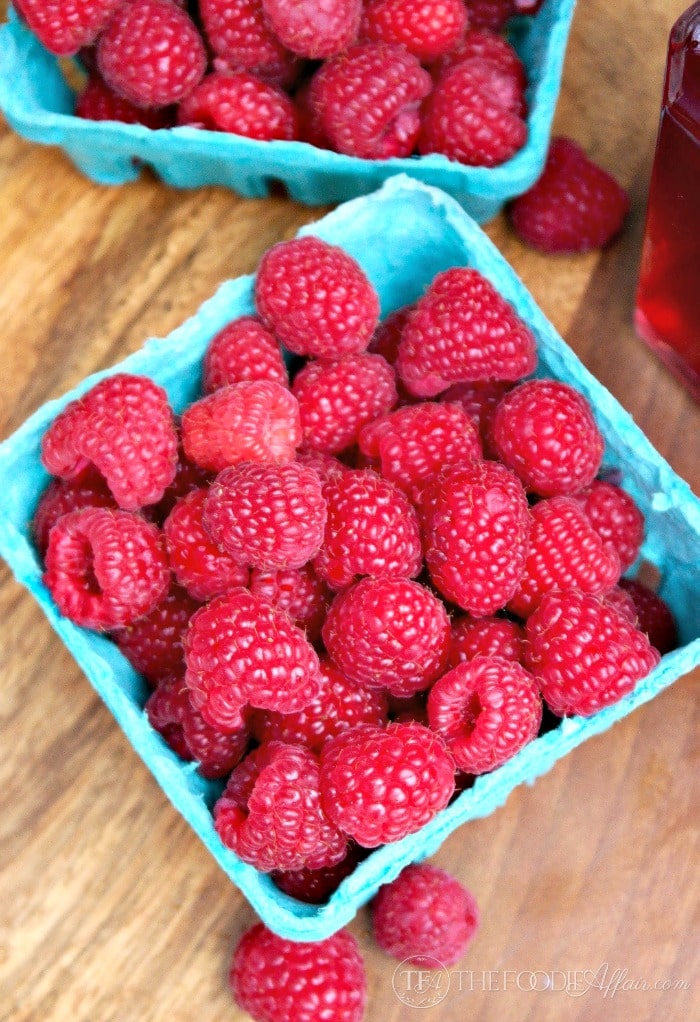 Try a variety of flavored syrups!
But I still enjoy a carbonated beverage and I found a healthier way to enjoy it by making a copy-cat Torino syrup. You can use this same recipe with different types of fruits like strawberries, blueberries or blackberries.
Get creative a try a mixed berry syrup! Adding a splash of this syrup to sparkling water is so refreshing and I bet kids will prefer this to soda!
Not only can this add a tasty layer of flavor to drinks (coming up – Italian soda & a cocktail), but it can also be thickened up (by cooking it longer) and poured over pancakes, waffles, French toast or even ice cream! I bet this would be tasty in brownies too!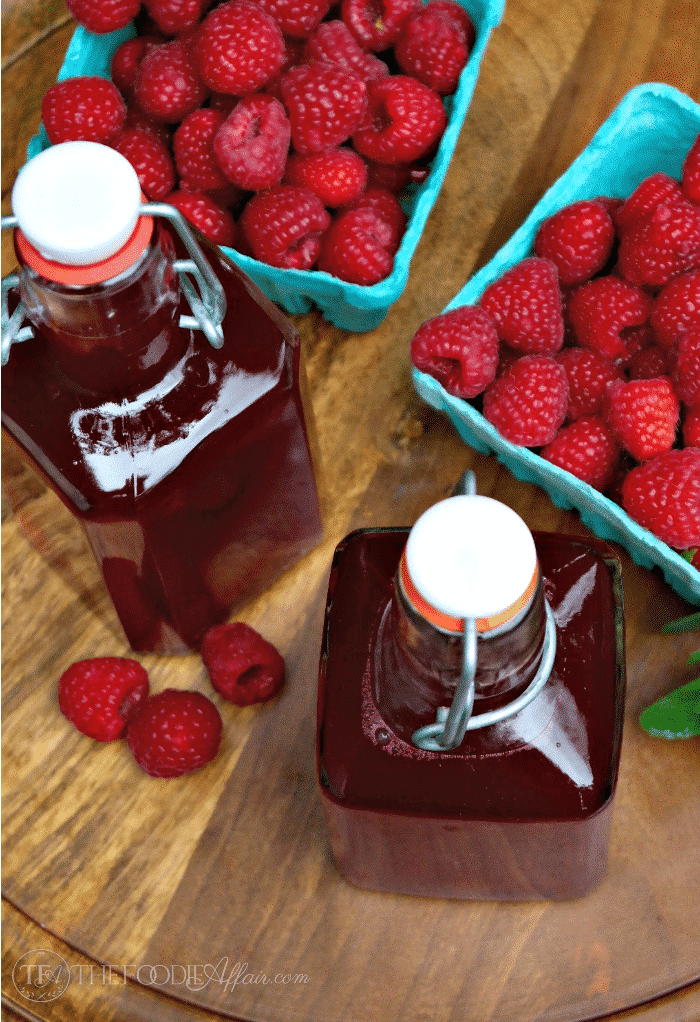 Fresh Raspberry Syrup for Drinks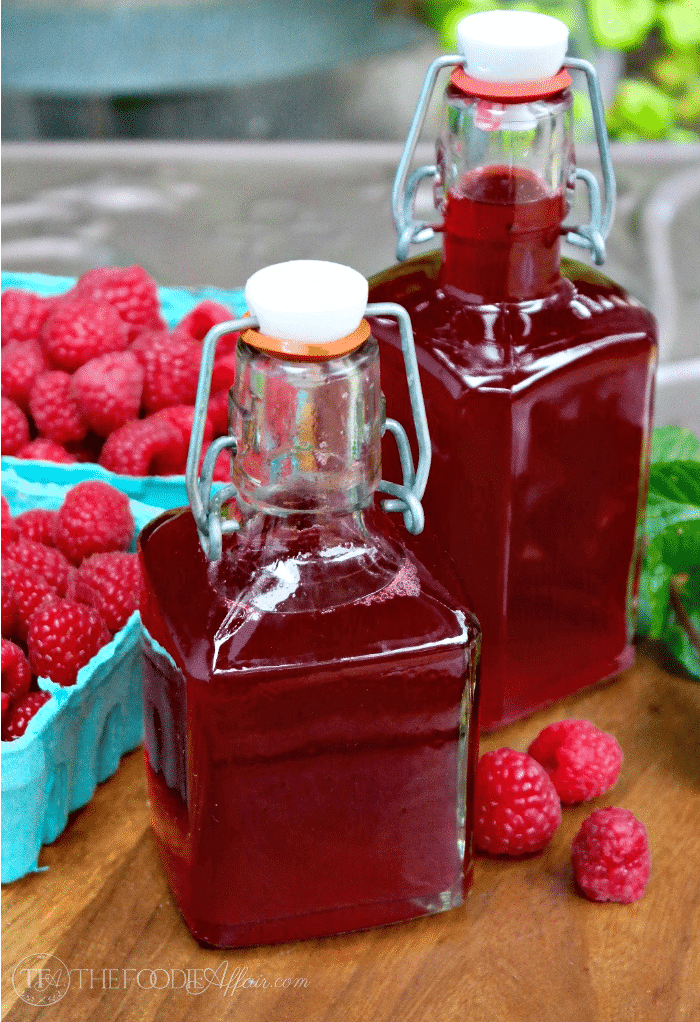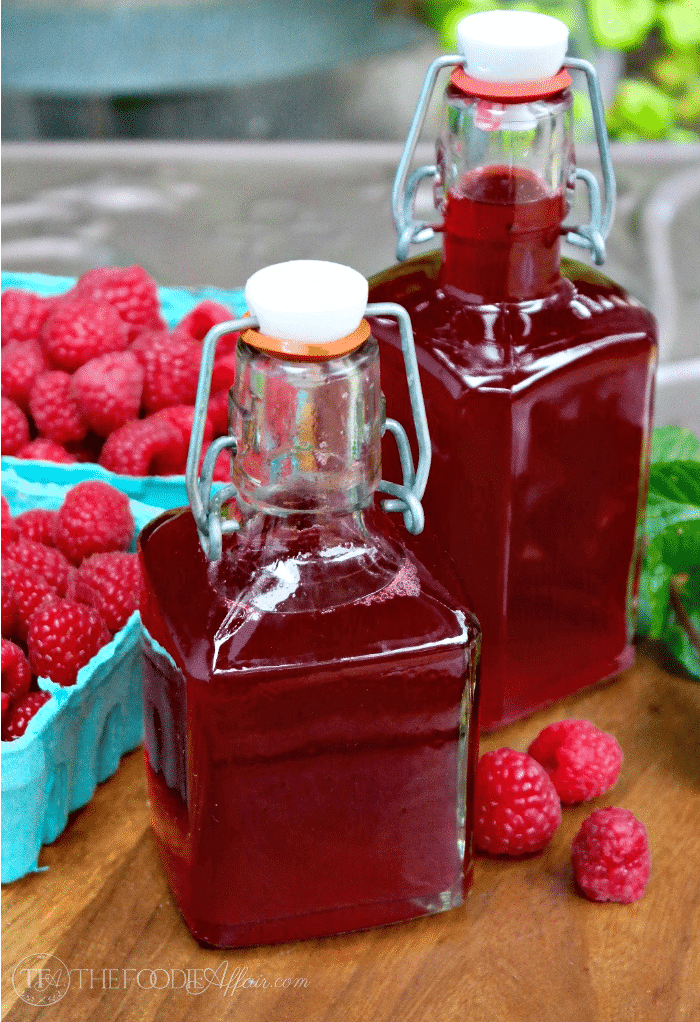 Ingredients
2 cup water, filtered
1 cup sweetener of choice
12 ounce fresh raspberries, rinsed
Directions
In a small saucepan add water and sugar and cook on medium-high heat until sugar dissolves. Add raspberries and bring to a boil. Lower heat to simmer and remove any foam that forms over the raspberries. Simmer for 25 minutes.
Remove from heat and strain syrup over a clean bowl. Discard fruit (most of the bright red color will be transferred to the syrup). Clean the saucepan or use another and place the red syrup back in the pan. Simmer for an additional 15 minutes. Cool and strain into clean jars. Keep in refrigerator for up to 1 week.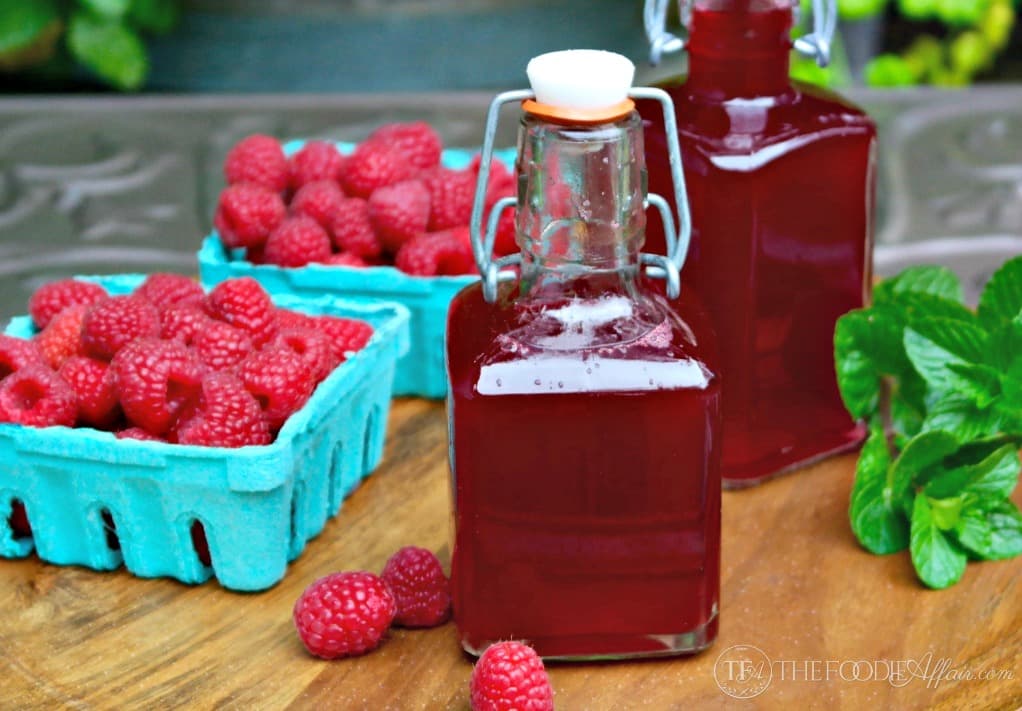 Use this syrup to make an Italian Soda. You also might want to try making your own sugar-free syrup! Try try this grenadine syrup!