Cozy up with an Apple Cider Margarita this Fall! This cocktail is a delicious mix of tequila, orange liquor, and apple cider. A perfect addition for your Thanksgiving gathering.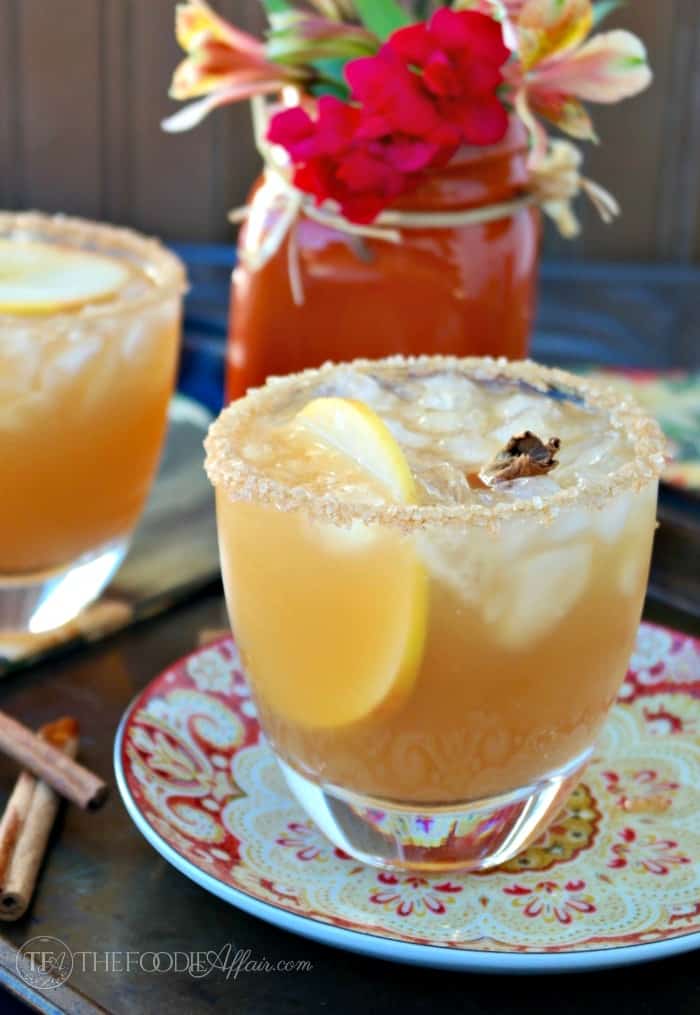 I can't wait to serve this simple margarita when we gather for Thanksgiving! I love mixing up cocktails for the holidays to enjoy while we're prepping and putting the finishing touches on our feast. Last year I made Cranberry Cosmopolitans, but this year I thought I would mix together some warm spice flavors.
I taste tested this margarita with Alan and Sam and they both reported their approval with high fives. Although Sam did ask if there was any alcohol in his drink!
This drink goes down nice and smooth, so there is potential for enjoying without realizing you're consuming alcohol. Oh, and Sam is spot on, I just may have added a little less tequila to his drink (shhhh).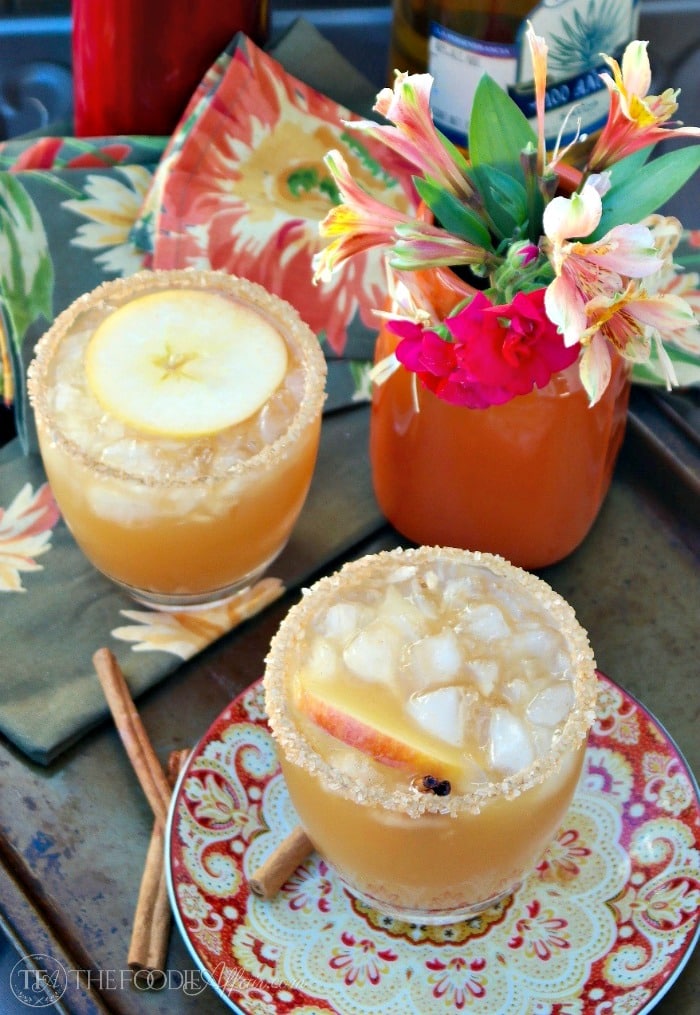 We celebrated Sam's 21st birthday in September so he's legitimate for alcohol consumption and more importantly he's a responsible kid, but I'll probably always water down his drinks!
Instead of pouring him a cup of half juice and half water like I did when he was a toddler, I realized that I toned down his cocktail drink as an adult! LOL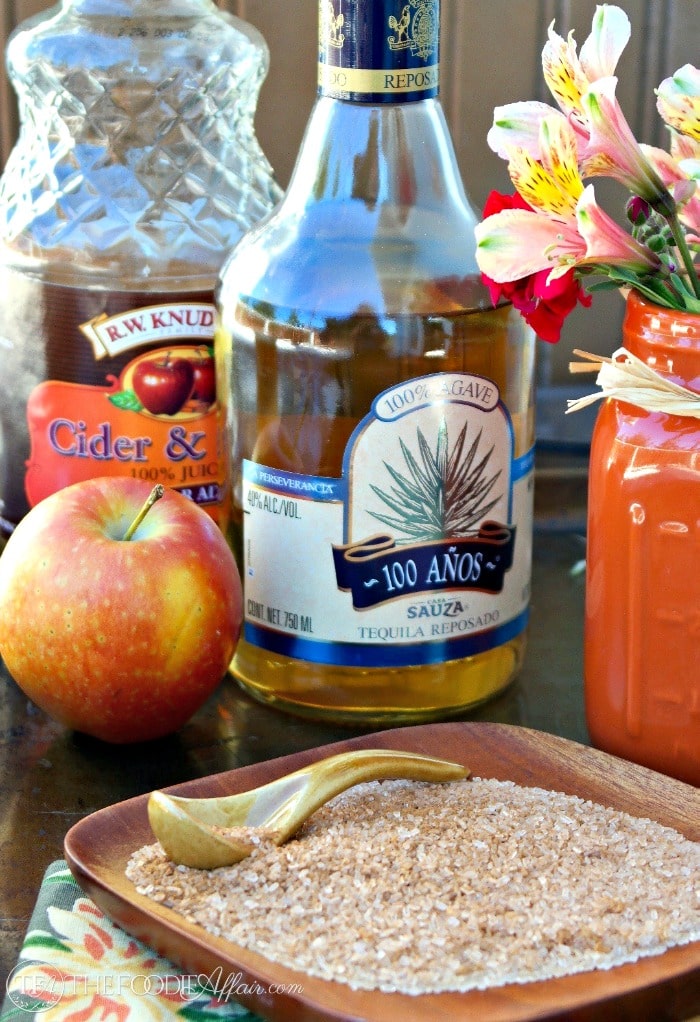 I do have a couple of tips that I think make this drink extra special. First, I used Cider & Spice 100% juice. R.W. Knudsen carries a preservative free and no sugar added juice that is quite tasty!
The juice has extra spices like cinnamon, cloves and allspice that are delicious together. Second, I used tequila that's 100% Agave, which means that the tequila doesn't have additional sugars added.
You don't need it with the natural sugars from the juice and the sweetness of the orange liquor. Grand Marnier is more expensive than Triple Sec, but I think it's worth the splurge!
Top your drinks with a slice of apple and cinnamon stick and you have one tasty cocktail!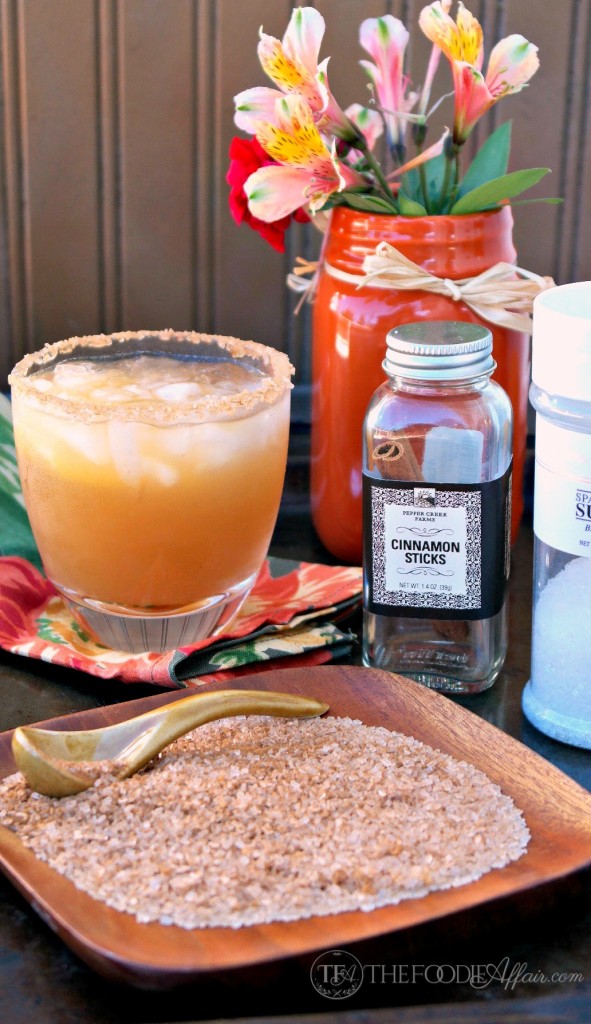 P.S. This is NOT a sponsored post.
Apple Cider Margarita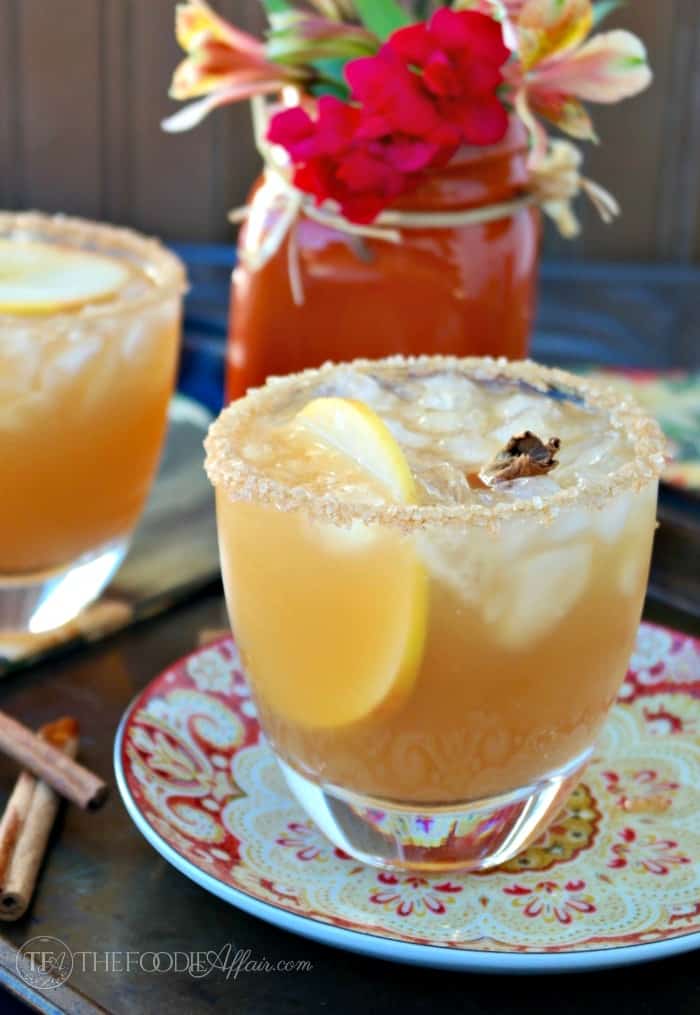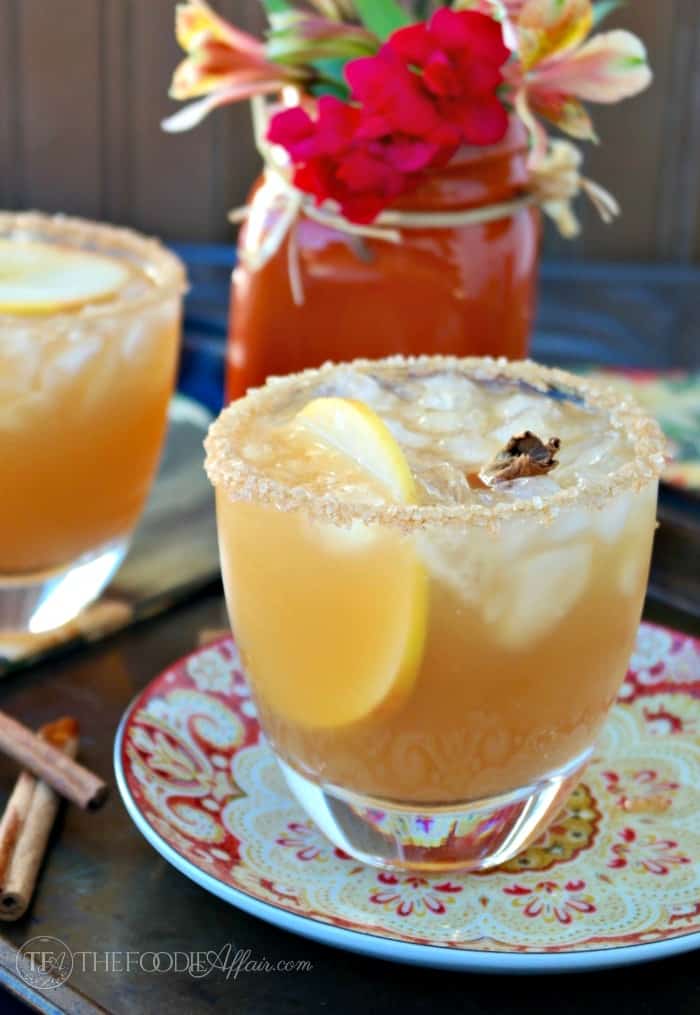 This cocktail is a delicious mix of tequila, orange liquor, and apple cider. A perfect addition for a festive gathering.
Ingredients
5 ounces 100% juice, Cider & Spice (without added sugar)
1 1/2 ounce 100% Agave Tequila
1 ounce orange liquor (Grand Mariner, Triple Sec)
Cinnamon sugar (optional)
apple slices (optional)
cinnamon sticks (optional)
Directions
Dip rim of glass in water (or honey) and place upside down on cinnamon sugar mix. Set aside and add crushed ice to the glass.
Pour all ingredients in a shaker filled with ice and shake vigorously for about 30 seconds. Strain into prepared glass and add a slice of apple and cinnamon stick.
Recipe Notes
Loading nutrition data...