Apple Pie Moonshine! An apple flavored Fall spiced adult cocktail with plain and vanilla vodka!  Serve cold or hot!
Apple Pie Moonshine
Alan and I made it! We are officially parents of kids in their twenties! The teens years are in the past as our son celebrated his 20th birthday yesterday!  Whoop-Whoop…AND we both still have a full head of hair.
This calls for a parental celebratory cocktail don't you think?  YES! Yes, it does and I have the perfect party mix that my sister passed on to me!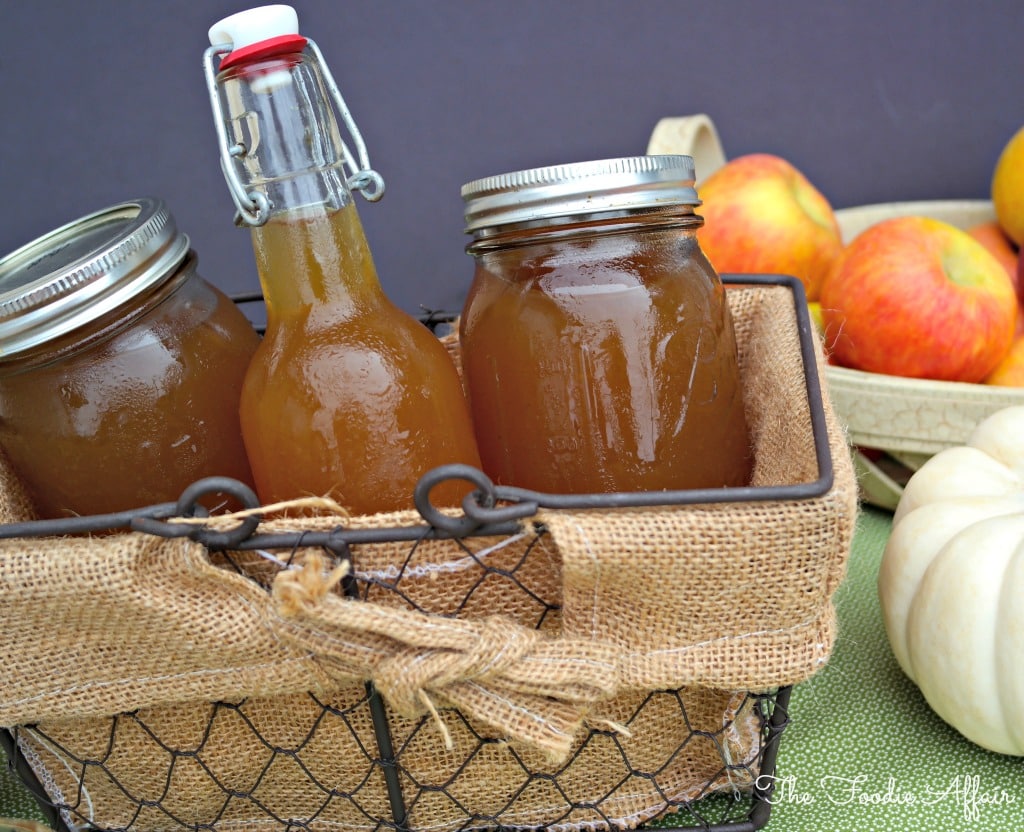 Easy homemade moonshine
So let's just clarify a quick moment. We aren't making any illegal moonshine; distilled alcohol to avoid paying taxes or to sell. Now don't be disappointed because I know you'll be pleased with the results of this recipe and we won't be getting in trouble!
With that in mind, if you REALLY want some potent alcohol, Everclear grain alcohol is the closest to homemade moonshine you can purchase (assuming it's legal where you live).
This is what you'll need:
apple cider
apple juice
sugar (granulated and brown)
cinnamon sticks
vodka (I used a mix of vanilla flavored and plain)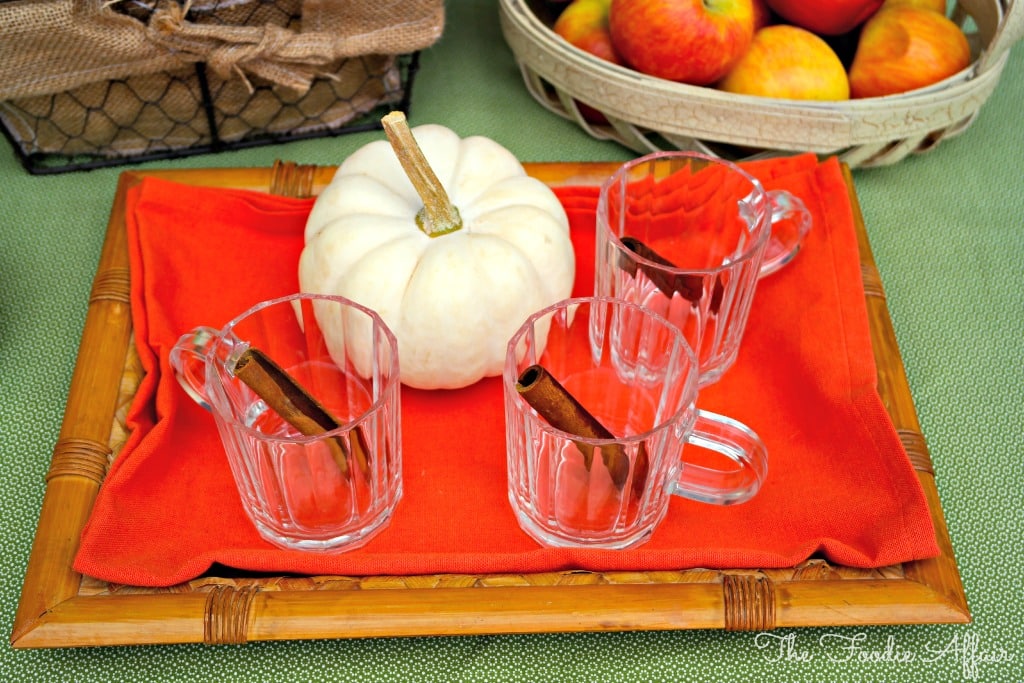 Moonshine recipes are potent!
I think using any vodka when mixed with sweet apple juice and cider gives it all the kick we'll want in this drink. This is one of those silent but deadly cocktails. You know the type; goes down easy because the alcohol is masked by the sugary concoction. BUT it's sooo tasty!!
This is a delicious cocktail to serve if you are having a Fall gathering.  Just remember to tell your guest that even though it's a smooth drink, take it slow! Serve right after it's done simmering to keep you warm and toasty during the holidays or bottle and refrigerate it for a cold cocktail.
I used R.W. Knudsen Cider & Spice  and Simply Apple Juice as well as vanilla flavored vodka and plain vodka. When it's all done it tastes like apple pie!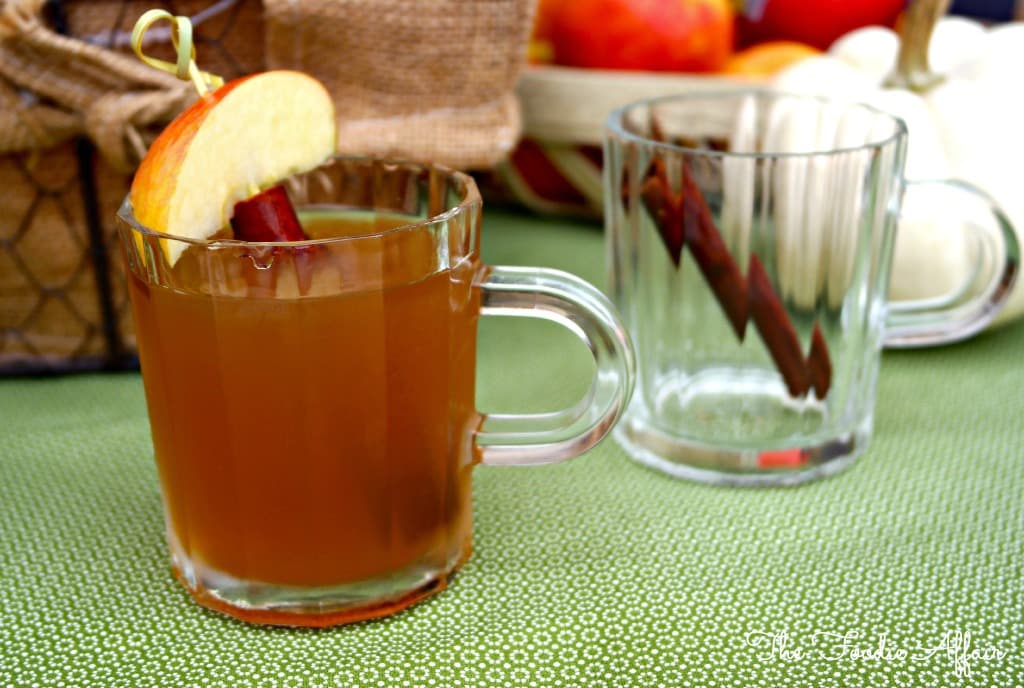 What to serve with homemade moonshine
Be sure to fill those bellies up with a hearty meal when you serve moonshine.  Here are some tasty ideas: