I'm becoming my mother. I am.
A little light bulb will flash in my brain when my behavior mirrors my mother's, and I'm quite pleased by it. Besides her good looks and fun personality :), I've developed her same food and drink snobbery – errr, refinement!
Mom will go out for a meal, and there is no question if it was a good experience or if she wishes she would have stayed home and cooked it herself! You can immediately see it in her expression.
See, she's a really good cook. My mom is the kind of cook that reinvents gourmet meals from three days worth of leftovers (I'm not there yet, but it's something I look forward to!), so when she steps out of her own kitchen, she wants to to be treated to some good tasting food. Can you blame her?
Yep, that's who I have become too, a food and drink critic!
Lately, I've been so disappointed when I go out and buy an alcoholic beverage that tastes like kool-aid! . I absolutely detest spending $10-$15 on a drink that leaves me craving the water more then the drink! That has been my luck with margaritas. I mostly get what tastes like watered down sour tasting margarita mix. Bleh!
Fast forward to Fresh Blackberry Margaritas! Yum-Yum-Yum!!
Blackberry Margarita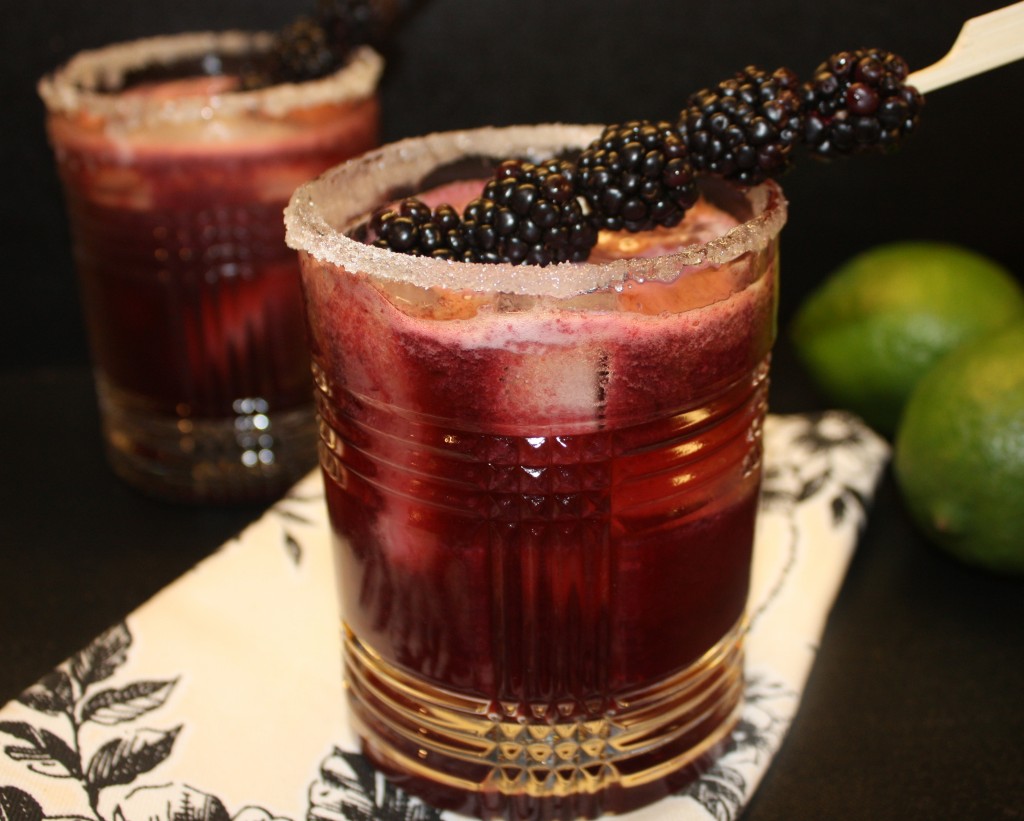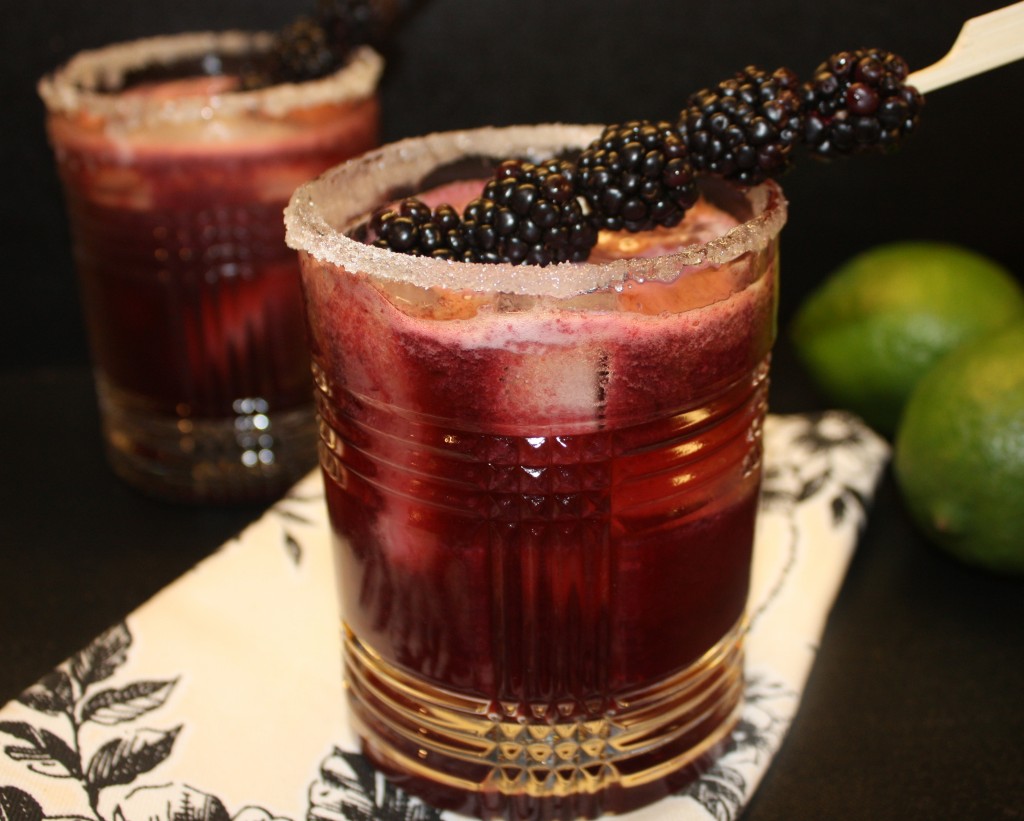 Ingredients
3 large limes, juiced
1/2 cup simple syrup (1/2 cup water & 1/4 cup sugar or xylitol on medium heat until sugar dissolves. Cool)
1/2 cup blanco tequila (100% Agave)
3 ounces orange liqueur (Grand Marnier, Cointreau, or Triple Sec)
1 container fresh blackberries, about 6 ounces
Directions
Prepare glass by rubbing leftover freshly squeezed rind over rims of glass to moisten. Pour in a dish salt, sugar or a mixture of the two. Dip rim of glasses in the mixture.
Combine lime juice, simple sugar, tequila, Orange liqueur, and blackberries in a blender. Process until smooth. Pour mixture through a small sieved strainer over a container, removing solids. Serve over ice.
Cooking Light, June 2011
This freshly made margarita takes a couple of extra minutes to strain the seeds from the berries, but the flavor is delicious and worth the extra step.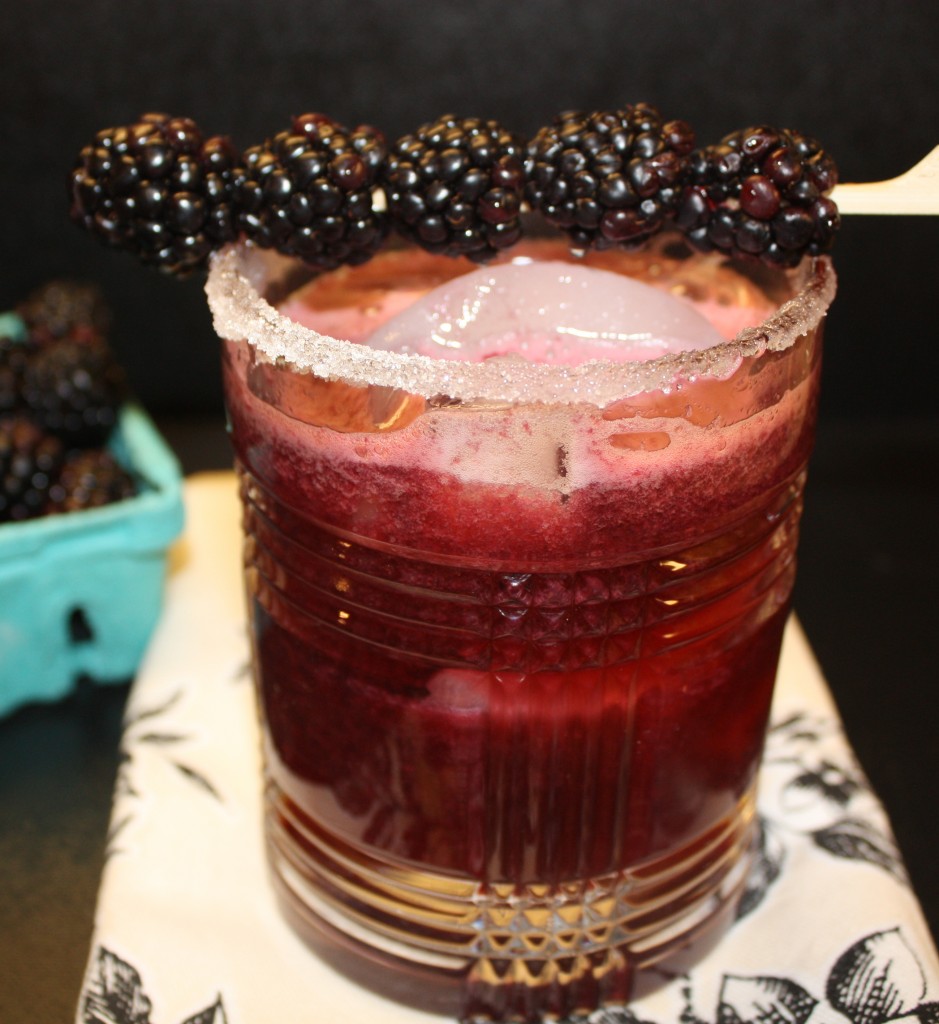 You can purchase simple syrup, but why would you, it's so simple to make 😉
Step away from the yellow/green margarita mix, and treat yourself to a good tasting margarita. Fresh blackberries are full of antioxidants!
Like this recipe? Join me on Facebook, The Foodie Affair for upcoming recipes. Enjoy!