Macadamia Cranberry white chocolate cookies are the ultimate soft and chewy cookie bursting with delicious flavor in every bite! Perfect for afternoon tea and festive for a holiday cookie exchange too!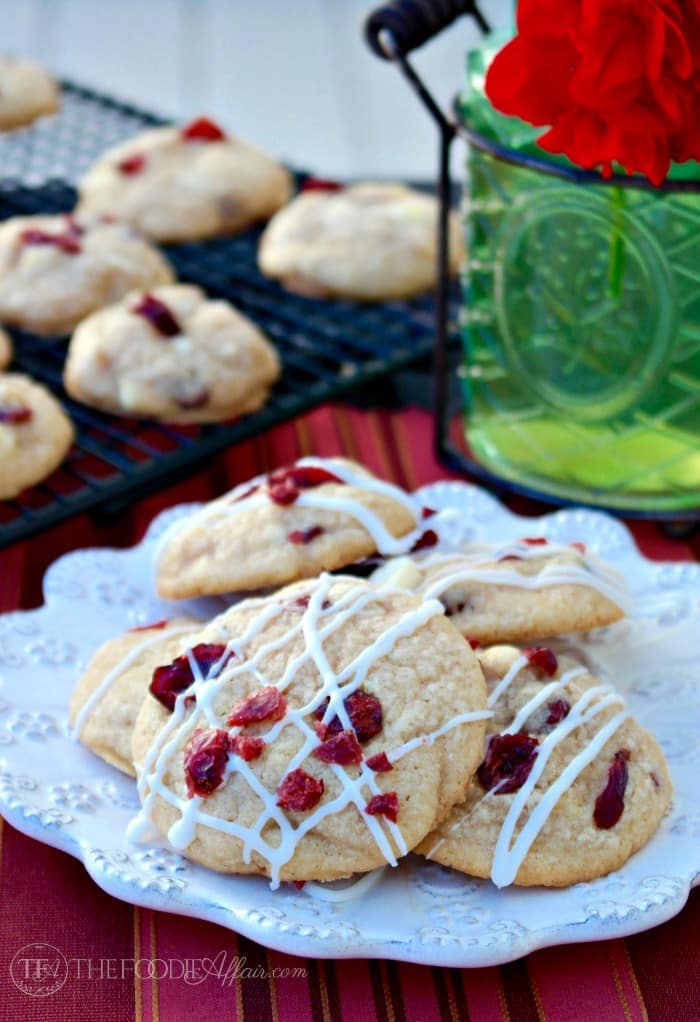 These cookies have the perfect combination of texture and flavors! The crunch from the macadamia nuts and sweet surprise of creamy white chocolate mixed with the tang of cranberries are a delight for your tastebuds!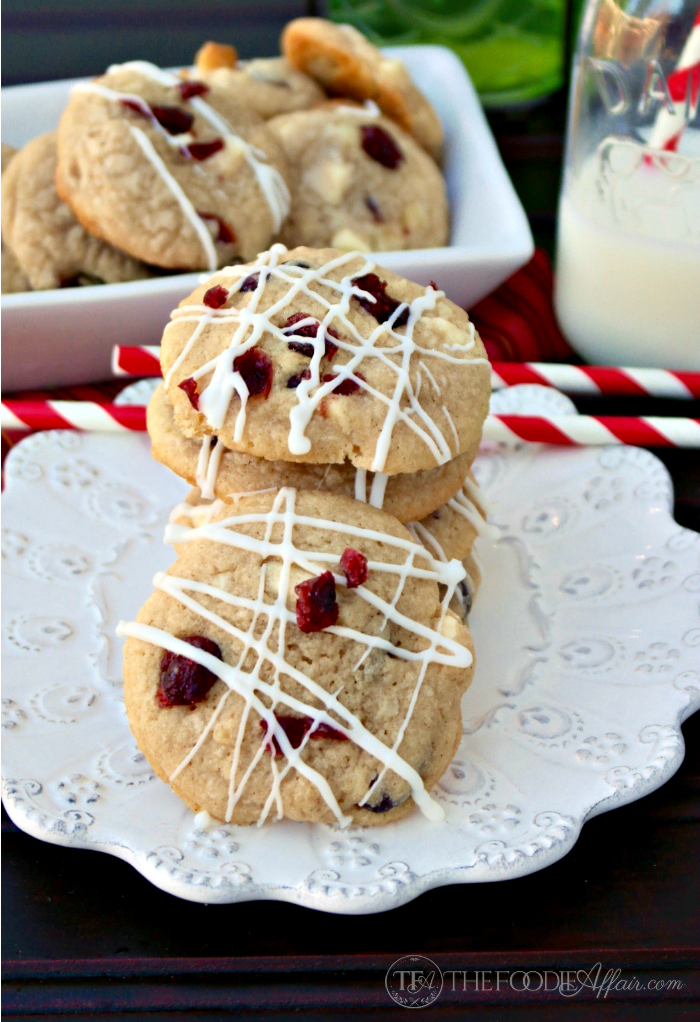 I found a terrific sale on macadamia nuts several months ago! A full pound for six bucks, which is a steal, so naturally I snagged a couple of bags and stuffed them into my freezer, and then promptly forgot about them! It wasn't until I did a quick baking inventory on my supplies in preparation for Christmas baking did I see that between the walnuts and almonds were the macadamia nuts too!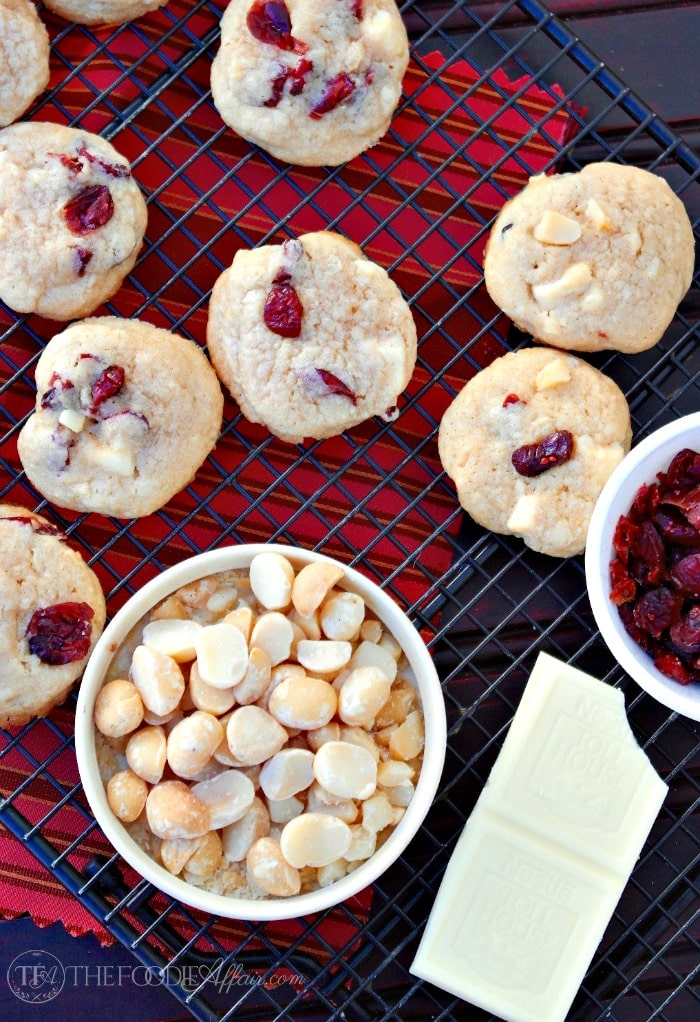 Macadamias are one of the sweeter nuts and taste just as good in baked goods as the popular nuts do! I like them plain, and absolutely love the buttery rich flavor they add to breads and cookies!
This recipe yields 4-5 dozen cookies, so they're perfect to bake for a holiday cookie exchange, but don't limit these to just once a year! You can easily freeze some of the batter and bake up a dozen fresh baked cookies to enjoy with a big glass of milk or cup of hot of tea anytime!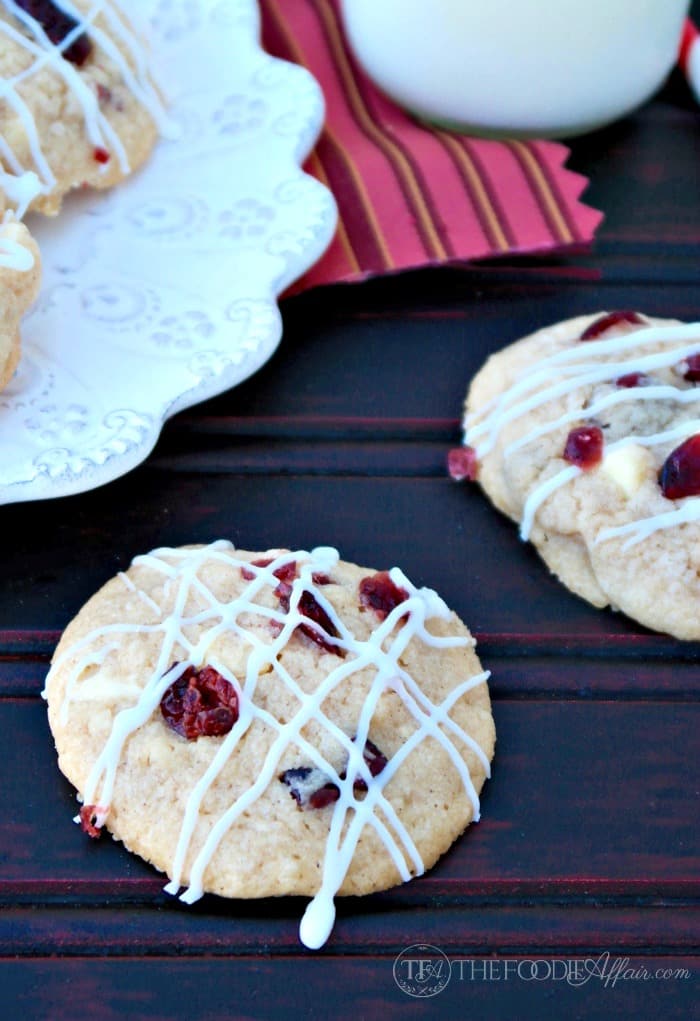 Macadamia Cranberry White Chocolate Cookies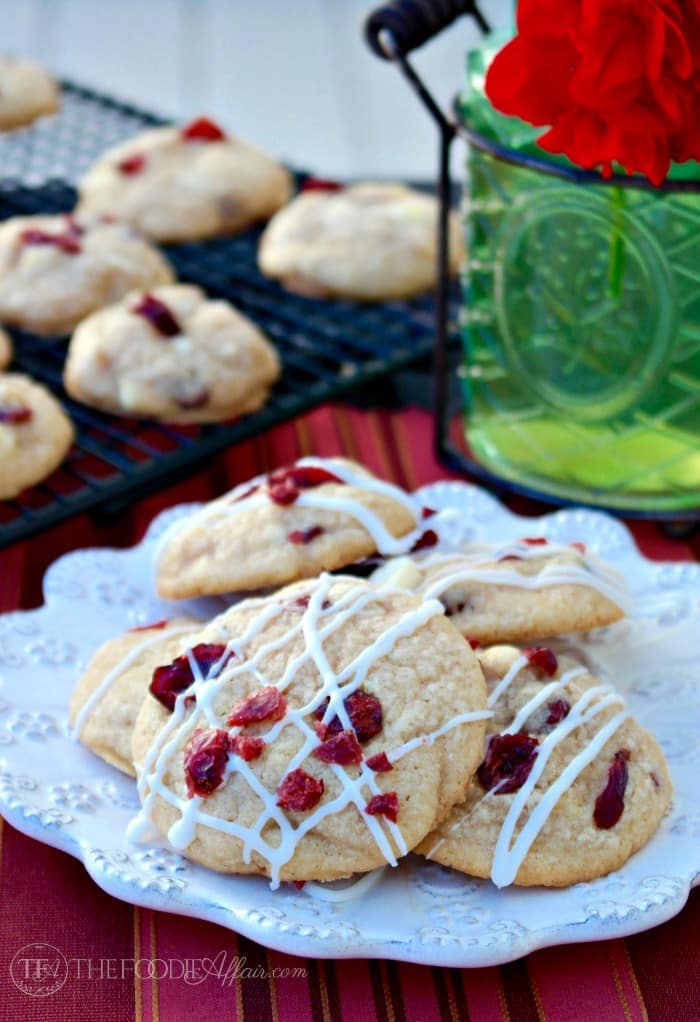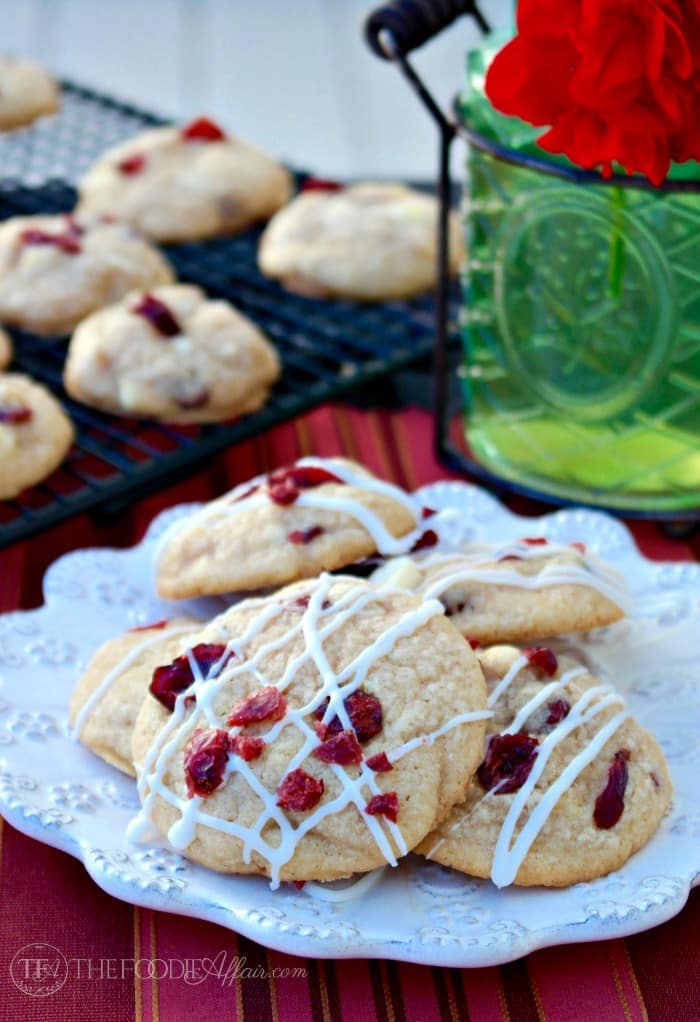 Ingredients
8 ounce white chocolate bars, chopped (reserve 2 ounces for garnishing top of cookies)
1 cup butter (2 sticks), unsalted
2 large eggs
1/2 cup brown sugar
3/4 cup granulated sugar (superfine)
2 teaspoons vanilla extract
2 1/2 cups all-purpose flour
2 teaspoons baking powder
1 teaspoon cinnamon
3/4 cup dried cranberries
3/4 cup macadamia nuts, chopped
Directions
Preheat oven to 350 degrees. Line a baking sheet with parchment paper and set aside.
Beat the butter and sugars together until creamy. Add the eggs one at a time until blended well and then add vanilla.
In a separate bowl whisk together the flour, baking soda, and cinnamon. Add to butter mixture and mix until a stiff dough forms. Fold in the cranberries and white chocolate.
Scoop 1 - ½ inch balls and place on prepared baking sheet. Bake for 12 minutes or until set. Cook on a baking rack. To garnish cookies, melt remaining white chocolate and drizzle over cookies. Add additional chopped cranberries (optional)