These Maple Glazed Pecans are a scrumptious nut to snack on just as they are or they can be added to salads, tossed in yogurt, oatmeal or chopped up in cookie batter!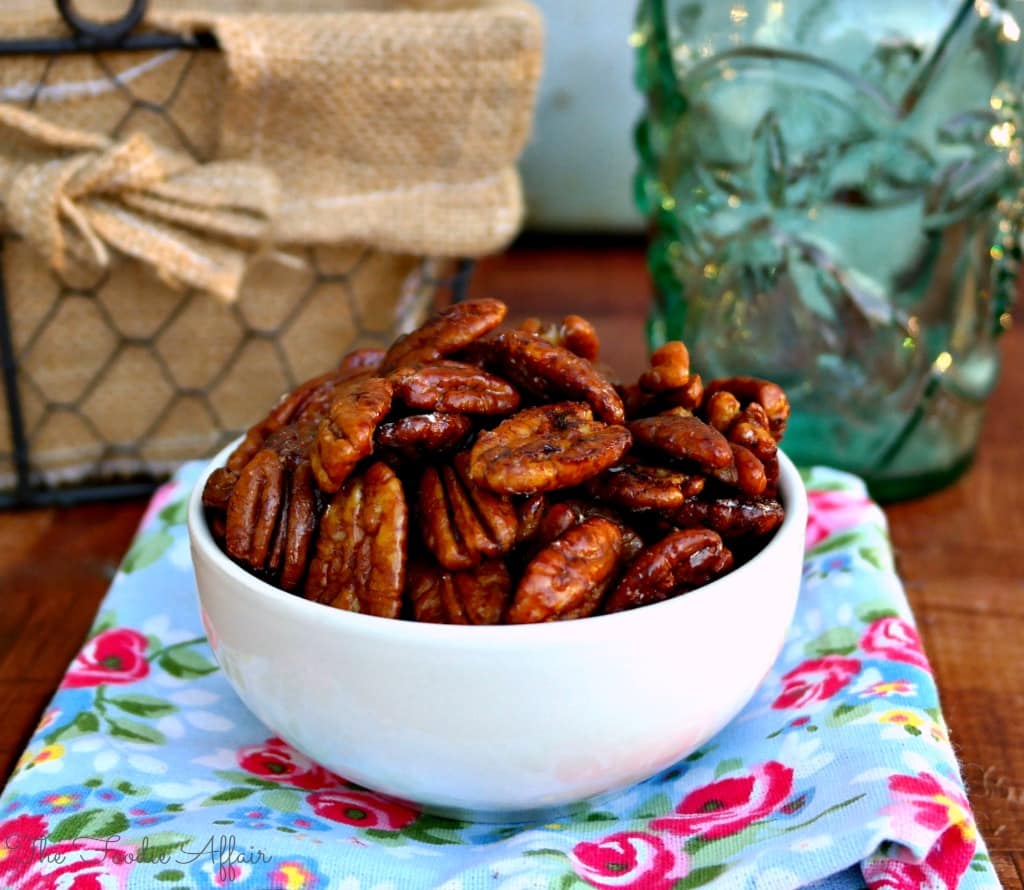 I'm going to warn you in advance…these glazed pecans are deliciously addictive!
I intended to serve a small bowl of these pecans on Thanksgiving with a few appetizers, but they didn't make it past the cooling phase! The nibbling began and nearly all the pecans disappeared right from the baking sheet!
So another batch happened and I stashed them in my secret hiding place. Well, not really secret since all the spots I've used in the past are well known by everyone in my family, but I did try a deterrent with a post-it note on the jar that said, "Do not eat…poison!" I don't think I was convincing though since I noticed that a quarter of the jar was empty!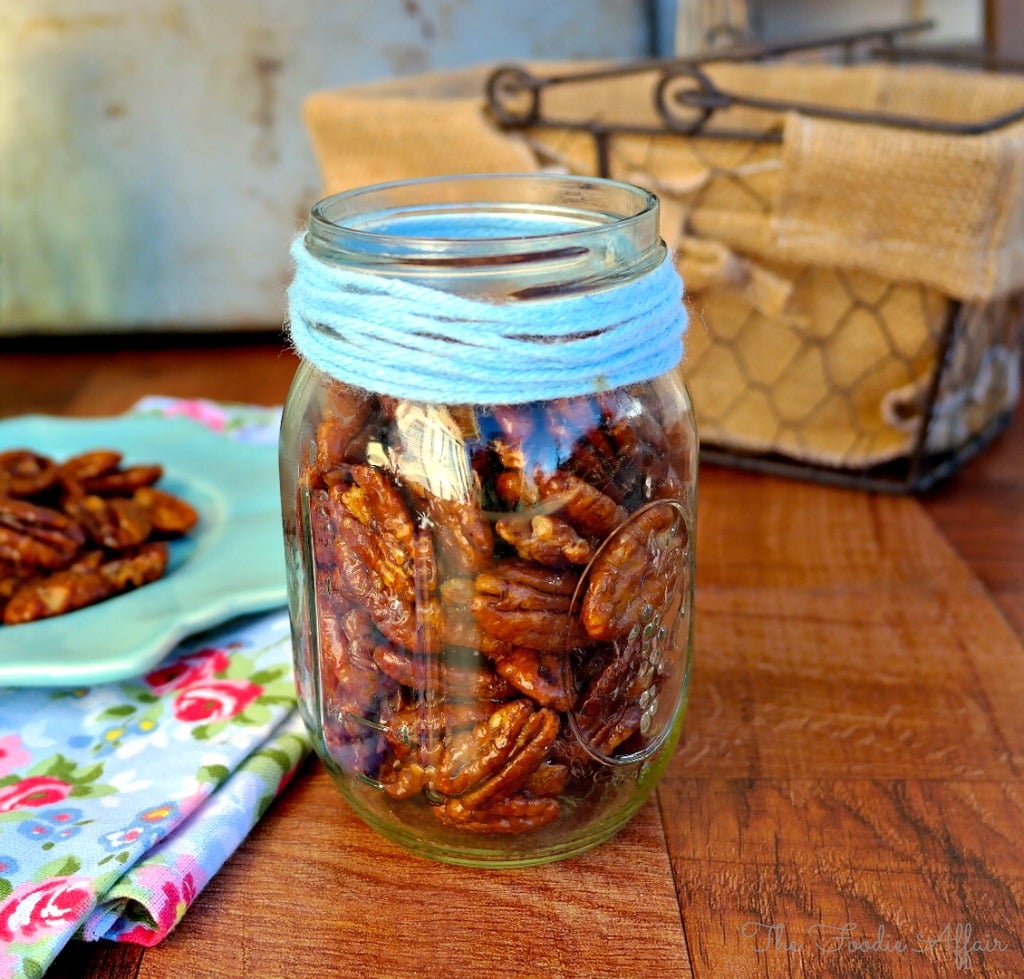 It can't be helped. These are so TASTY! The touch of sea salt perfectly tones down the sweetness of the maple syrup, which can enhance a a variety of dishes, even veggies!
Need a quick and delicious appetizer? Chop one cup of the Maple Glazed Pecans and roll in Trader Joe's Chevre (goat cheese) with honey, and serve with some crackers or sliced apples.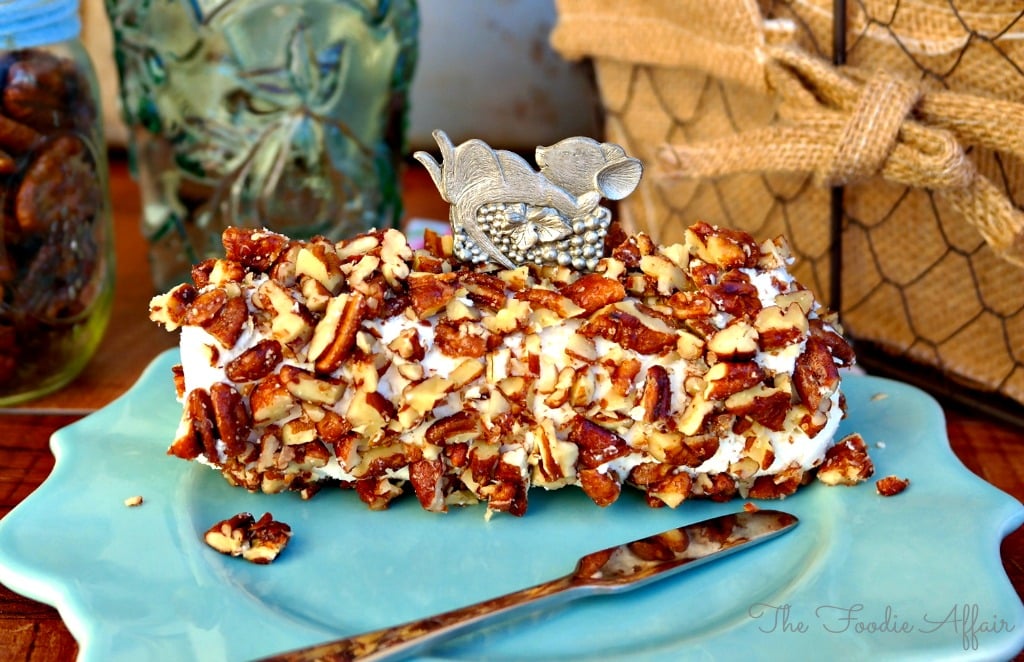 If you want to get creative, add cinnamon or cayenne for different flavor combinations!
This quick and easy recipe makes a delicious host or hostess gift too!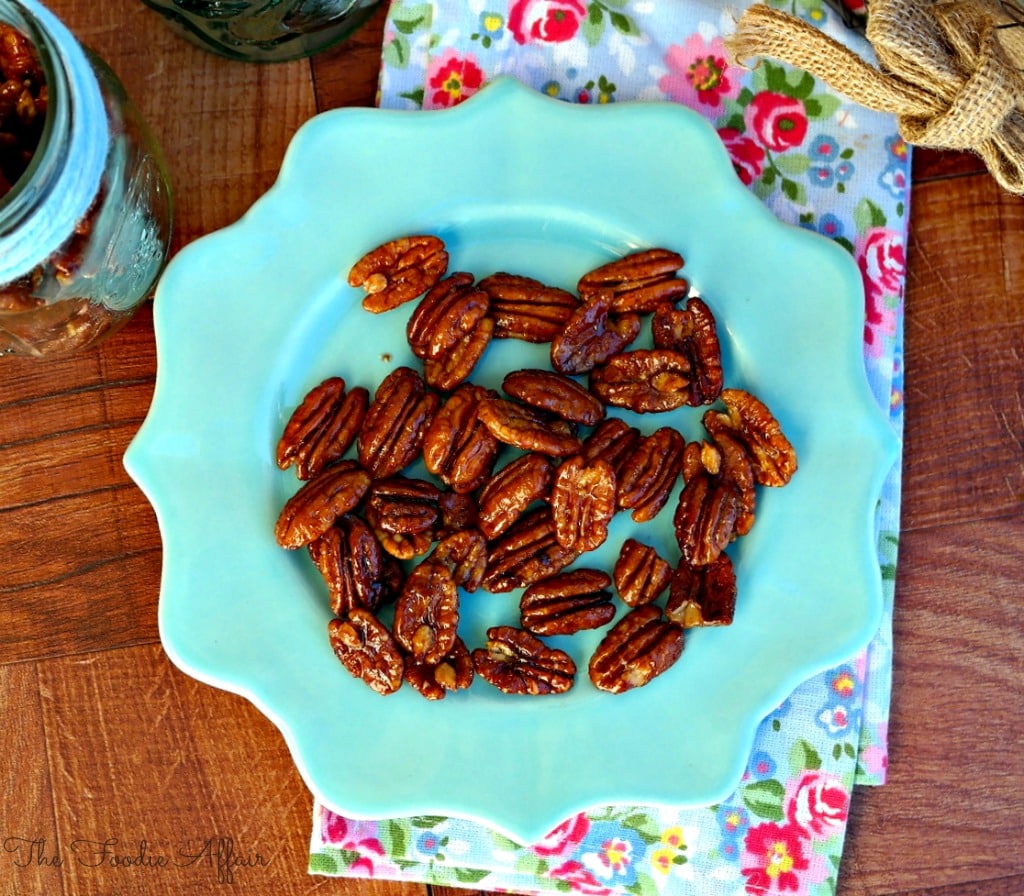 Yield: 2 cups
Maple Glazed Pecans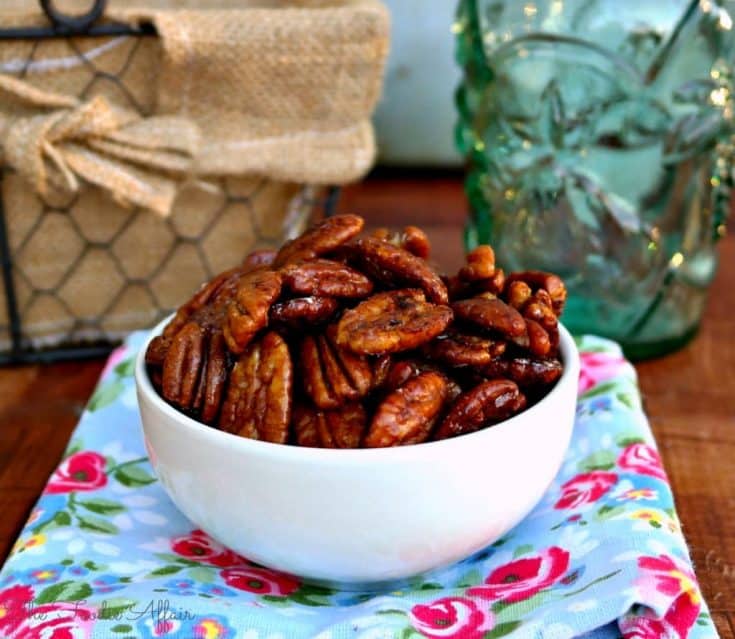 Ingredients
1/3 cup pure maple syrup
1/2 teaspoon vanilla extract
1/8 teaspoon fine sea salt
2 cups pecan halves
Instructions
Line a baking sheet with parchment paper and set aside.
In a pre-heated skillet (medium heat) Stir together maple syrup, vanilla and sea salt. Fold in pecans coating all the pieces with the syrup.
Continue to cook until the syrup caramelizes (constantly stir so it doesn't burn). This will take approximately 5 minutes.
Place on prepared baking sheet and let cool. Store in an airtight container.