Healthy Quinoa Burrito Bowl layered with fresh roasted butternut squash, black beans, corn and chicken topped with a yogurt salsa ranchera sauce.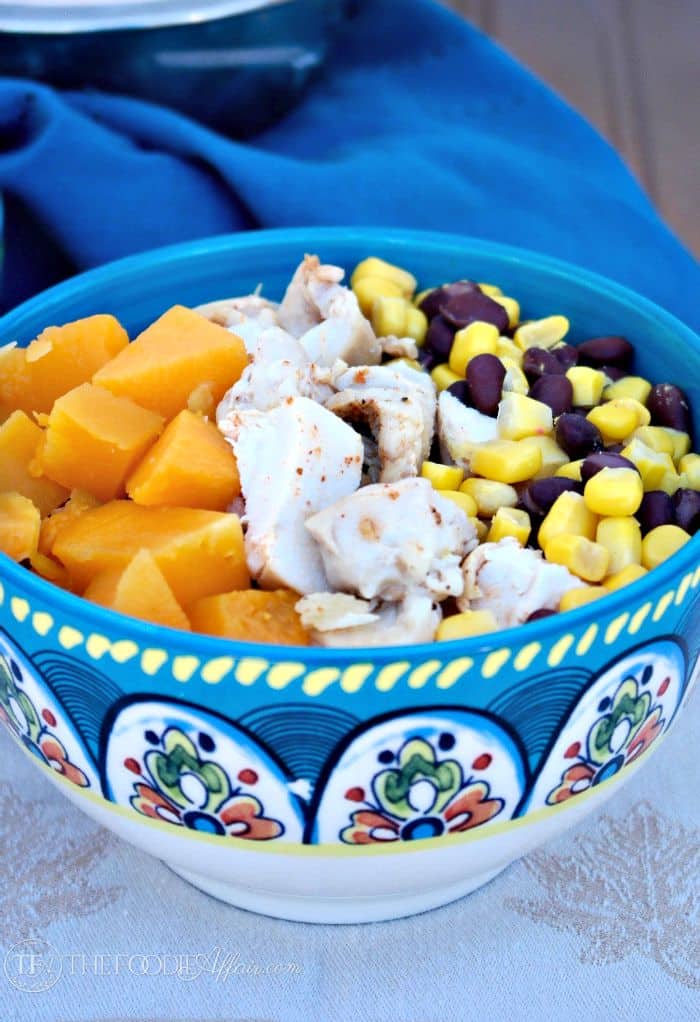 I'm feeling pretty proud that I prepared these burrito bowls in advance and had about 8 meals packed and ready to be eaten at anytime! I know it's a good idea to plan ahead so you don't eat junk or not at all, but my weekends and evenings always get away from me, so I thought I would break up the prep work in stages and take a couple of short cuts.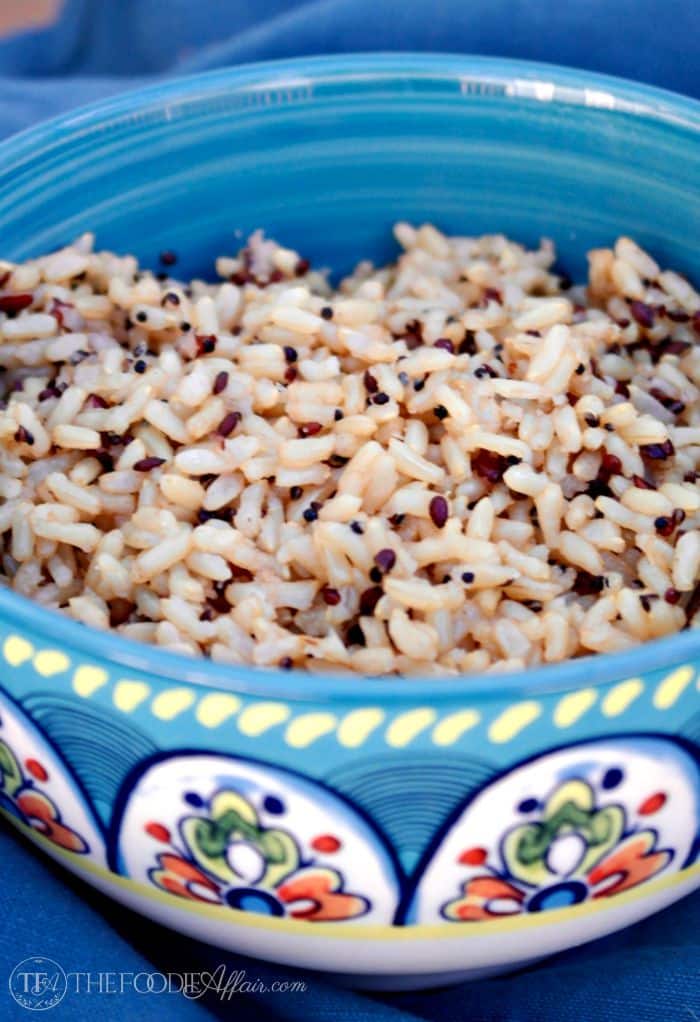 First, I cooked the chicken and butternut squash and when they were cool I cut them into bite size pieces, and put in in the refrigerator until the following day. Instead of making the quinoa I bought prepared quinoa that came in microwaveable pouches from Costco. It's actually a mix of organic quinoa, brown & red rice with flaxseed. All kinds of healthy goodies in this meal!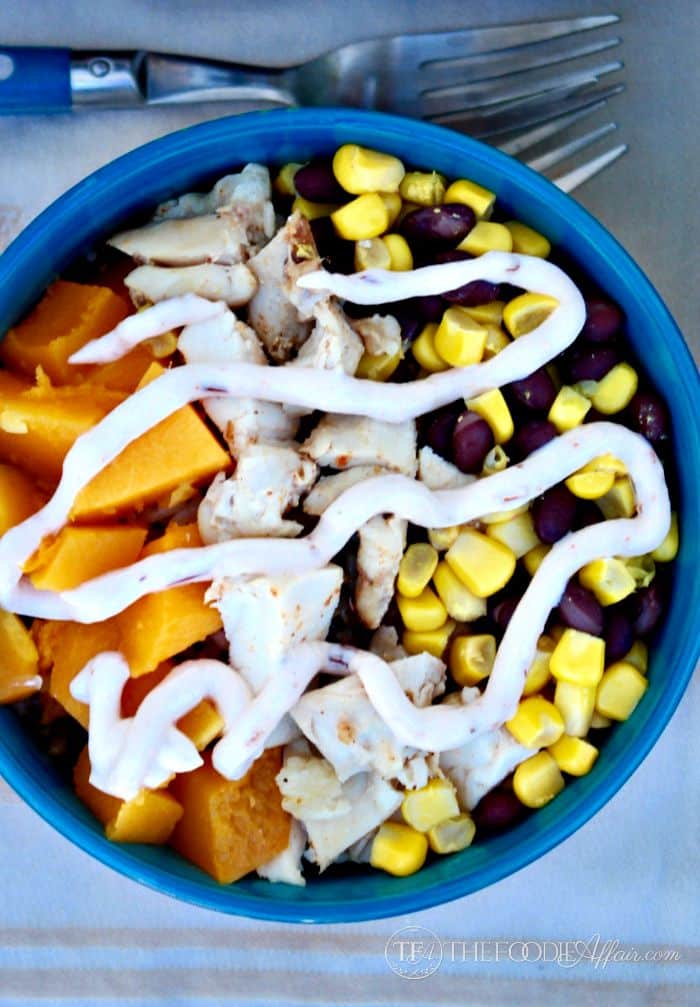 I picked up some plastic ware from the Dollar Store so I could easily assemble the meals and then set up a prepping station where I had all the ingredients in front of me and started scooping about 1/2 cup of each item into each container. I left out the chicken on several of the meals to have some meatless meal options and used the leftovers for quesadillas.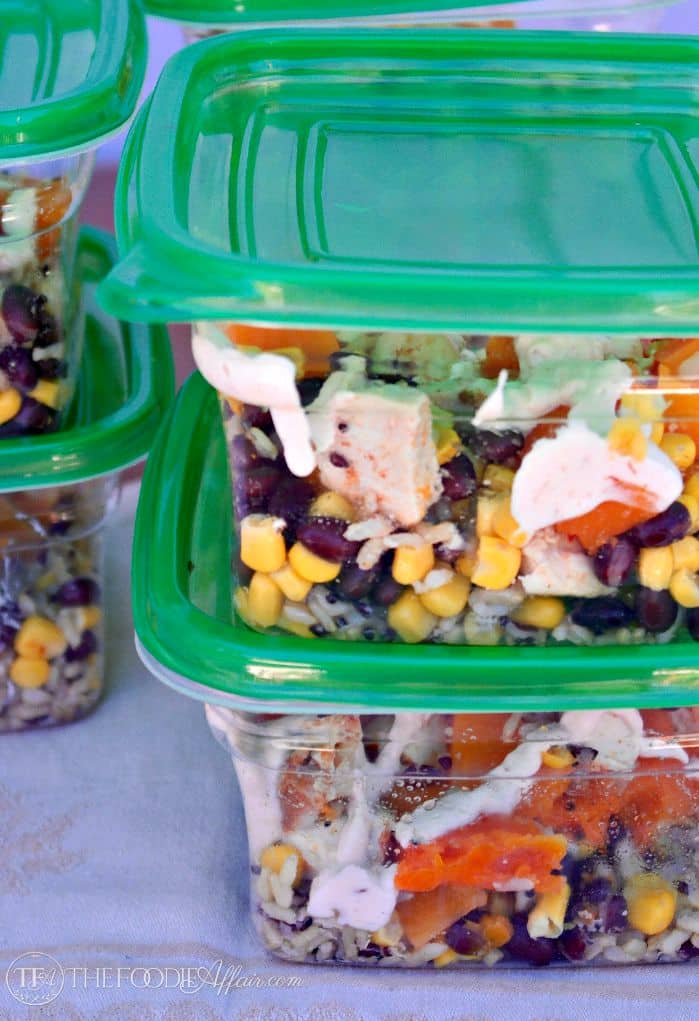 To complete these burrito bowls I added a tasty yogurt creamy sauce for some additional flavor, which is a combination of just two ingredients: Greek yogurt and this spicy salsa ranchera sauce. The extra flavor adds a punch of flavor to all the ingredients and can be easily adjusted to suit your taste. If you like lots of spice, then add more salsa!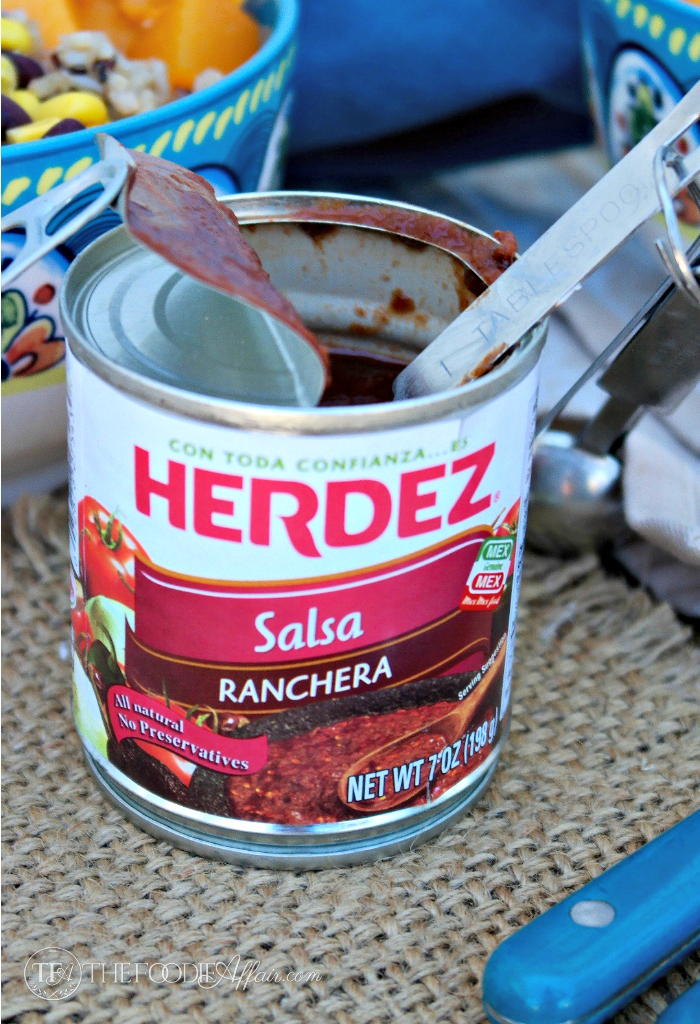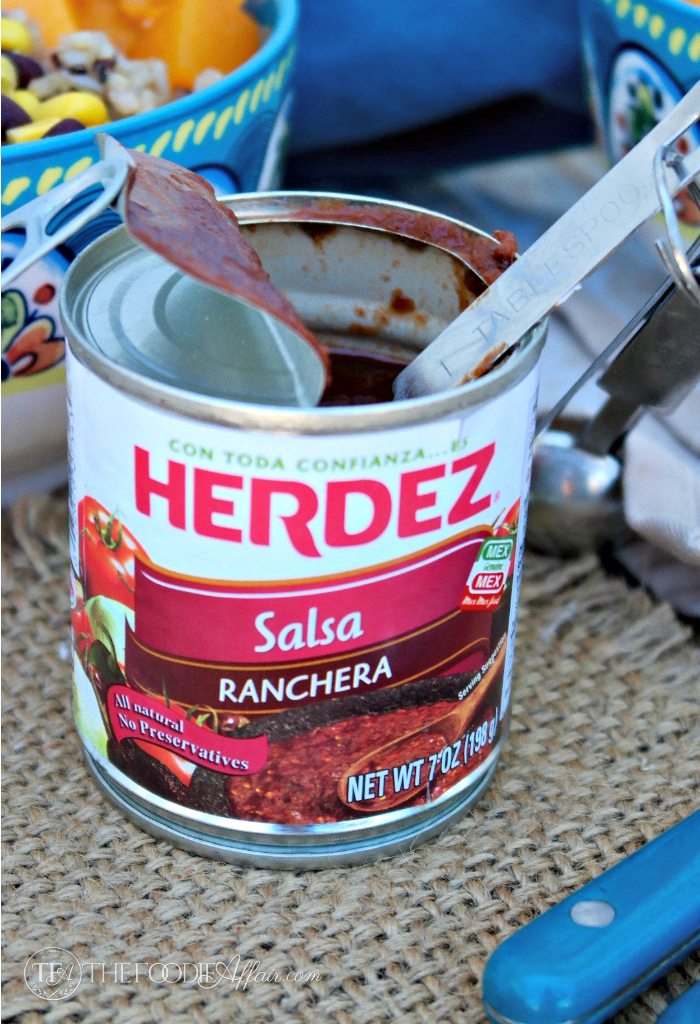 It was so nice to have these meals prepared and ready to grab and go as I went out the door in the morning. For a variation you can wrap these ingredients in lettuce leaves, tortillas or add greens for a hearty salad!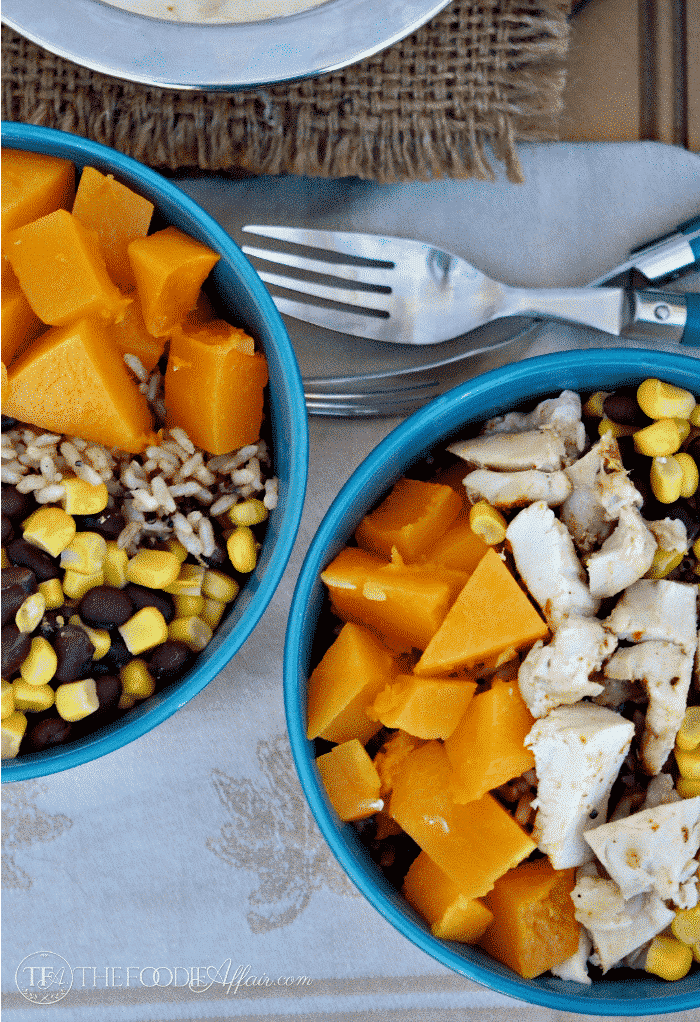 Yield: 8
Healthy Quinoa Burrito Bowl
Prep Time 20 minutes

Cook Time 45 minutes

Total Time 1 hour 5 minutes
Ingredients
2 skinless chicken breast, cooked and diced into bite size pieces
4 skinless chicken thighs, cooked and diced into bite size pieces
1 large butternut squash, cooked and diced into bite size pieces
Salt and pepper
1 15 ounce can black beans
1 15 ounce can corn
4 cups prepared quinoa, rice or a combination of grains.
1 1/2 cups plain Greek yogurt
3 tablespoons salsa ranchera
Instructions
Chicken: Season chicken with salt, pepper and taco seasoning and bake at 250 degrees for 20-25 minutes. Remove from oven and cool.
Butternut Squash: 400 degrees. Halve the squash lengthwise. Using a spoon, scoop out and discard seeds. Drizzle flesh with olive oil bake for 25-30 minutes. Cool. Cut into 1 inch slices and cut around skin into diced pieces. (you may remove skin with a vegetable peeler before roasting).
Drain and rinse beans and corn. Mix together and set aside in a small bowl.
cups prepared quinoa, rice or a combination of grains.
In a small bowl mix together yogurt and salsa ranchera.
To assemble: Add 1/4-12 cup quinoa to the bottom of the container or bowl. Top with 1/4-1/2 cup of butternut squash, chicken and bean/corn mix.
Serve with yogurt sauce.